This week it's Siân Taylor, our UK project manager, who takes some time to compile her ultimate list of must-have Propstore lots. And what an eclectic list it is, with everything from a set of mechanical wings from the 1999 film, Dogma, to Newgate Ned, an original stop motion puppet from the animated film, The Pirates! In An Adventure With Scientists!
Let's take a look at Siân's top picks…
1. Lord Of The Rings: The Fellowship Of The Ring – Prancing Pony Tavern Tankard Display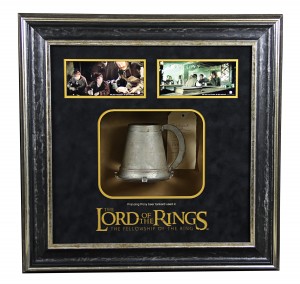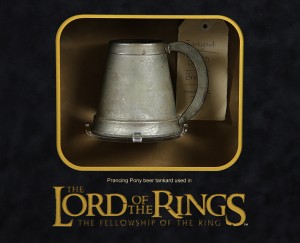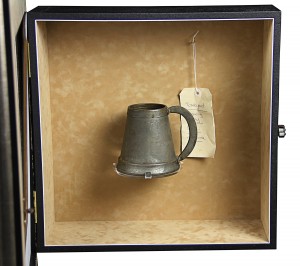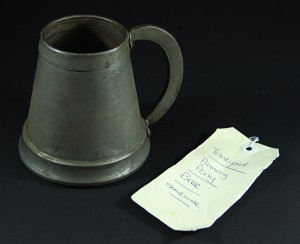 I've been an avid LOTR fan since I was a child, and this tankard is totally on my lottery bucket list! It's a fantastic piece which was used by one of the patrons at the Prancing Pony tavern, where the hobbits first stop on their journey to the Elven city of Rivendall. It's beautifully framed to give anyone who is not such a big LOTR fan some context, and it comes with a certificate of authenticity from New Line Cinema, in case any of your friends dare to doubt its authenticity.
2. Crime Scene Investigation (CSI): Warrick Brown's Season 5 ID card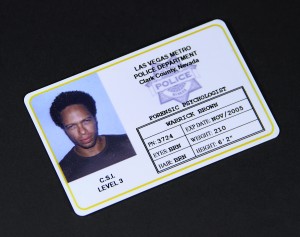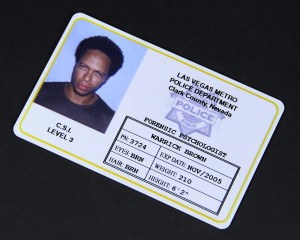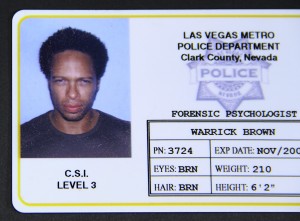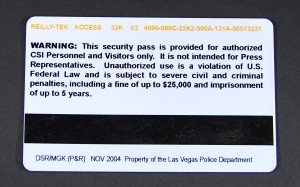 CSI is a guilty pleasure of mine; it's like Scooby-Doo for grown-ups, and who didn't love Scooby-Doo?! I had a real soft spot for Warwick (Gary Dourdan) and was gutted when he left the show. Now he and Gil are gone I can't really watch. However, with this ID card I'd be able to reminisce about all the good times. And, it's only £295, so why the heck not!
3. Dogma: Wing Expansion Mechanism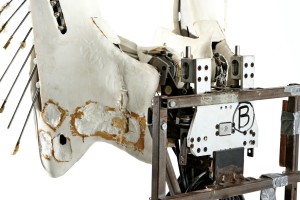 I think this impressive piece would make an awesome fancy dress outfit – I don't like to do things by half you see, but I would have to hunt down the director who took all the feathers! Little fact for you here: did you know that the composer Howard Shore also wrote the score for Lord of the Rings, and actually recycled one of the songs from Dogma to be used as the Fellowship's theme? Maybe that's why I'm such a big fan…?
This mechanism was one of two made for the production, and was used by both Bartleby (Ben Affleck) and Metatron (Alan Rickman) to show their characters in their full winged glory.
4. The Pacific: PFC Eugene Sledge's Dog Tags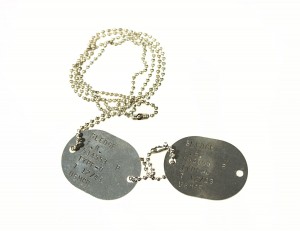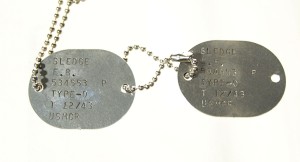 I watched the Pacific when it aired after being blown away by the Band of Brothers a few years earlier. I loved the show and think these dog tags are a perfect little collector's item for fans of the show. These are the dog tags of my favourite character Eugene Sledge (Joseph Mazzello) – and that's not just because he's Timmy from Jurassic Park. They are also in very good production-used condition.
5. The Pirates! In An Adventure With Scientists! 'Newgate Ned' Original Stop Motion Puppet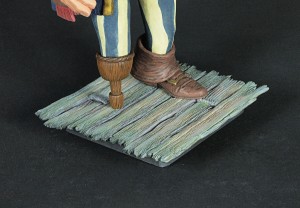 I don't think I've seen something Aardman have made that I didn't like. It's really exciting to have the opportunity to own an original stop motion puppet. It's just like holding a little cartoon. And characters don't get much more 'piratey' than old Ned here – he has his own peg leg and everything!
What do you think about Siân Taylor's picks? Let us know in the comments section below or get in touch on Facebook or Twitter.