|
Collections
Six Great Props from Fantastic Stop Motion Movies
Computer generated imagery might be the big player in animation these days, with Pixar, DreamWorks, Blue Sky and more putting out more and more films, but there is still something to be said for enchanting movies created by companies such as Aardman (who brought us Wallace & Gromit, Shaun The Sheep, The Curse Of The Were-Rabbit and more) and Laika, creators of Coraline, Paranorman and The Boxtrolls). We thought we'd showcase just a few of the handcrafted – and collectible – items available from the Propstore.
Shock Mask Casting
The Nightmare Before Christmas (1993)
£379/$595
The first of Tim Burton's animated collaborations with Henry Selick has gone on to be an annual festive classic, featuring memorable songs and some great character designs. This is a chance to own one of the unpainted face casts for one of Oogie Boogie's henchmen, Shock. Work-in-progress pieces like this are rare and therefore highly collectible.
Dogface Dave and Tavern Accessories Kit
The Pirates! In An Adventure With Scientists! (2012)
£1745 / $2179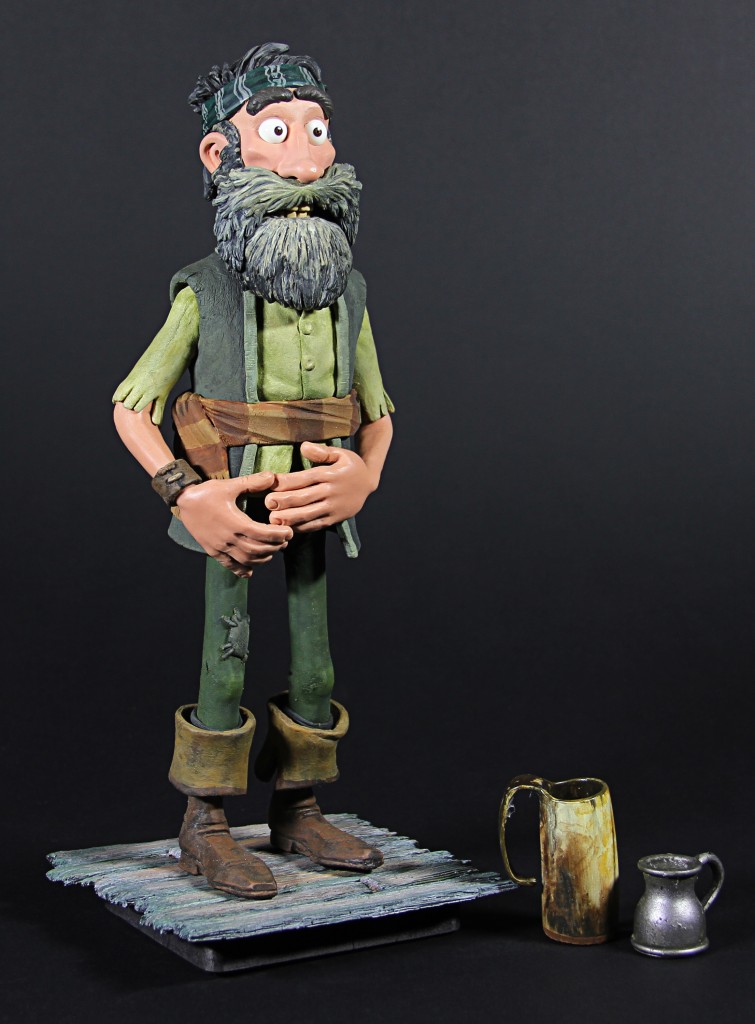 Dave can be seen as one of the customers at the Barnacle's Face tavern in Aardman's high-seas comedy, which was known as Pirates! Band Of Misfits in the US. He's wonderfully constructed and lovingly detailed as with everything the company makes. He's so well made, in fact, that prospective buyers have to sign an agreement that he won't be used in other productions. You don't want to be told to walk the plank, now do you?
End Credits Paintings Set
The Pirates! In An Adventure With Scientists! (2012)
£195 / $239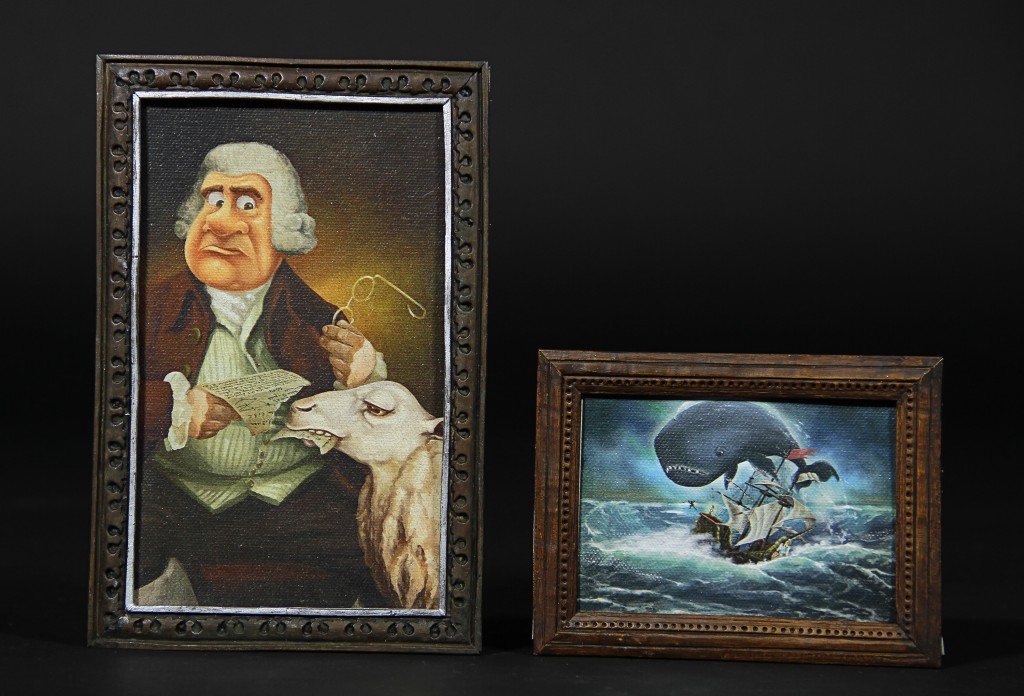 Everything on an Aardman production receives the same level of care and creativity. Take, for example these paintings used during the end credits, one showing a man annoyed that a sheep is munching on his letter, the other showing a huge blue whale going all Free Willy and leaping over a tall ship. They're incredibly intricate, and small, so if you're going to hang them in a gallery, you might want to include a magnifying glass.
Original Production Used Storyboard – Terminator Approaches The Factory
The Terminator (1984)
£245 / $299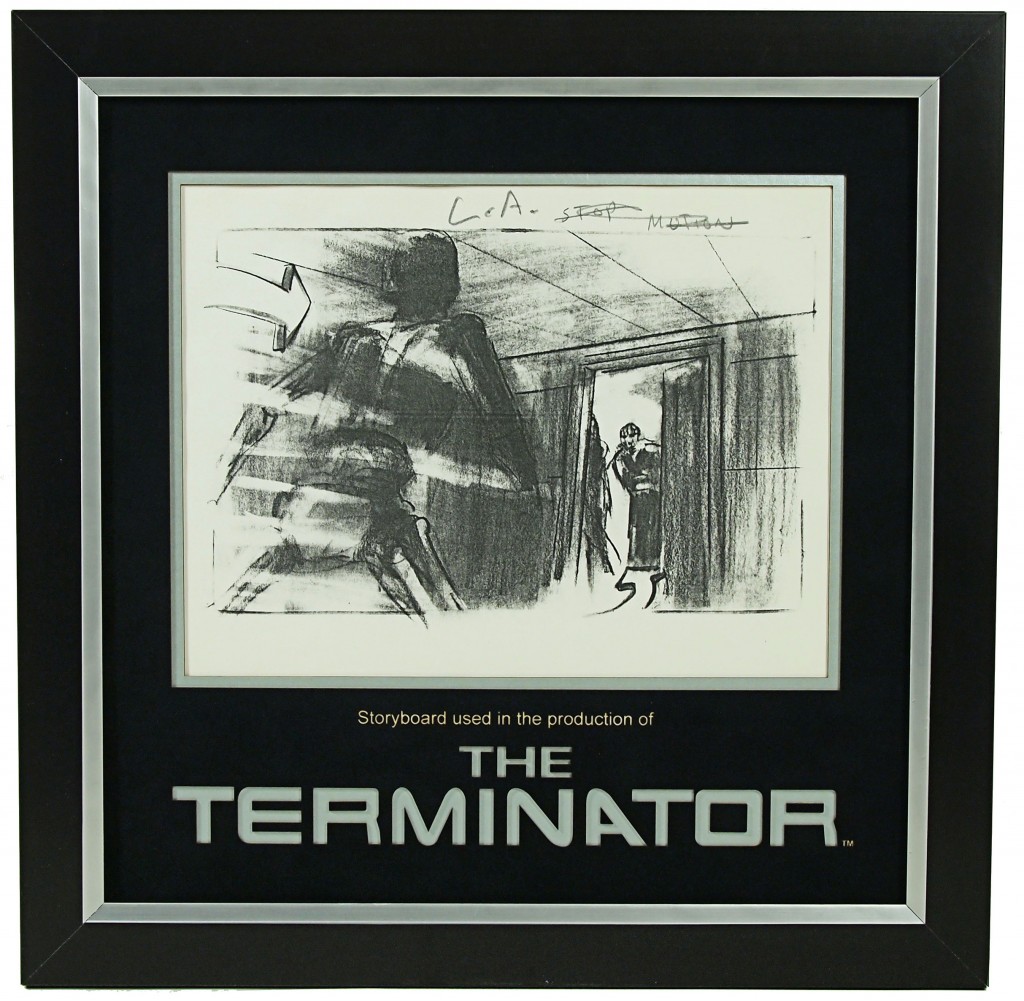 Something a little different from the rest here: extremely rare production artwork from James Cameron's mind-blowing 1984 cyborg thriller. Designed to guide the stop-motion team creating the scary, flesh-free Terminator puppet used in one of the film's climactic final sequences, this is a treat for Terminator fans and well worth picking up.
Miss Spider (Susan Sarandon) Stop Motion Face Display – Biting Lip
James And The Giant Peach (1996)
£395 / $489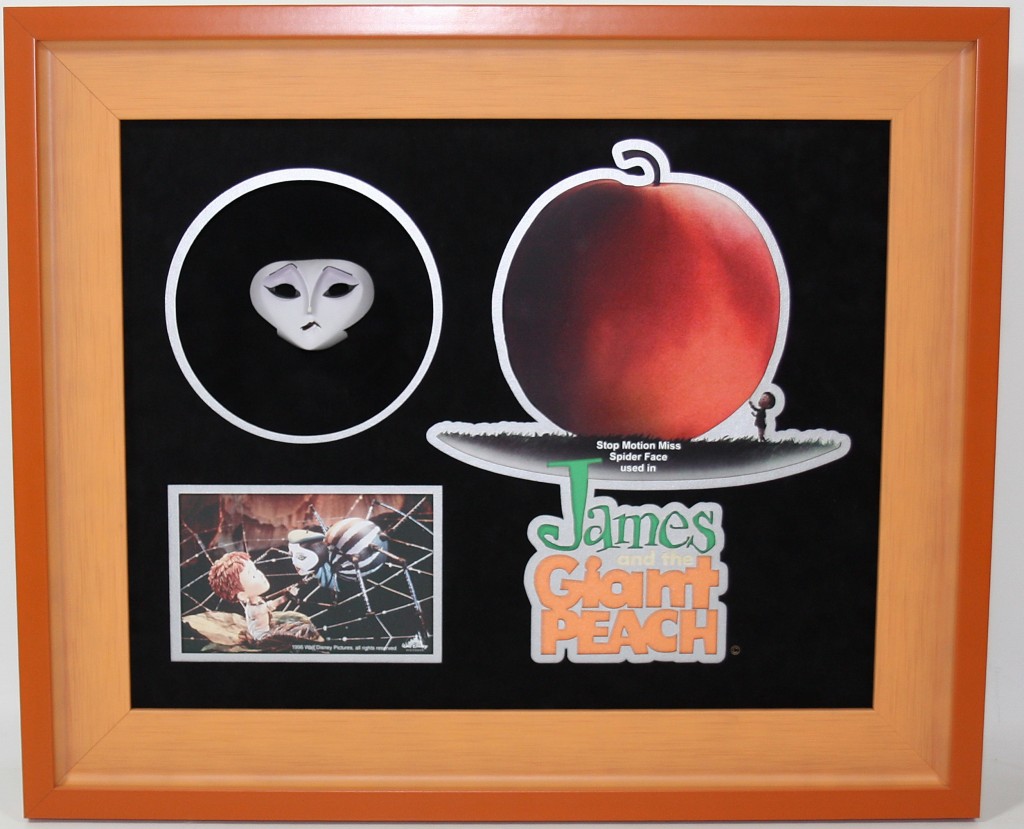 The combination of stop-motion directing genius Henry Selick and Roald Dahl hit cinema screens via Disney, and this is a great little item from the making of the movie. It's one of the faces used to animate Miss Spider, voiced in the film by Susan Sarandon, and comes on a beautiful display board with a logo and a still.
Miniature Farmyard Fertiliser Sack
Chicken Run (2000)
£295 / $359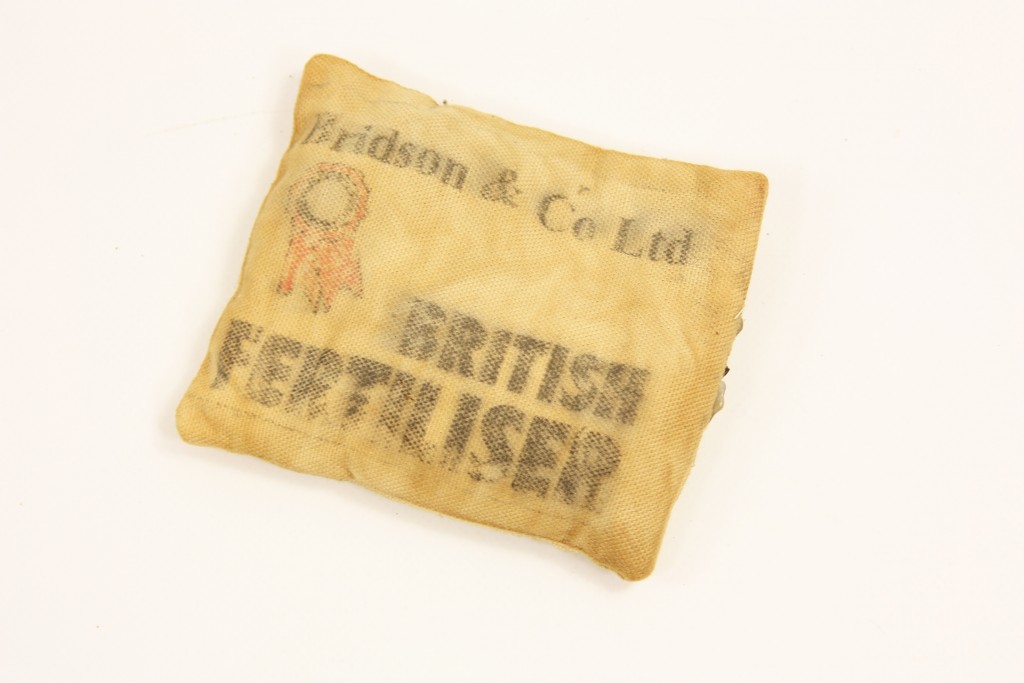 Aardman's first feature film effort garnered plenty of praise and was nominated for lots of awards. This screen-used fertliser sack prop from the movie shows the typical level of detailing and comes in a production-distressed condition to make it look used on the Tweedys' farm.
Which of these items gets you animated? Let us know via Twitter and Facebook. Don't forget to check out everything we have to offer at www.propstore.com.