|
Collections
The Propstore Collection Presents…Jack Sparrow
Welcome to the first in a new series of blogs as Propstore's team digs into the archives and unearths some amazing items. We'll talk about the film it comes from and the prop or costume itself, giving you the facts, the figures and all the details on some fascinating piece of movie history. Let's get started, shall we?
Captain Jack Sparrow's (Johnny Depp) Costume
Pirates Of The Caribbean: At World's End (2007)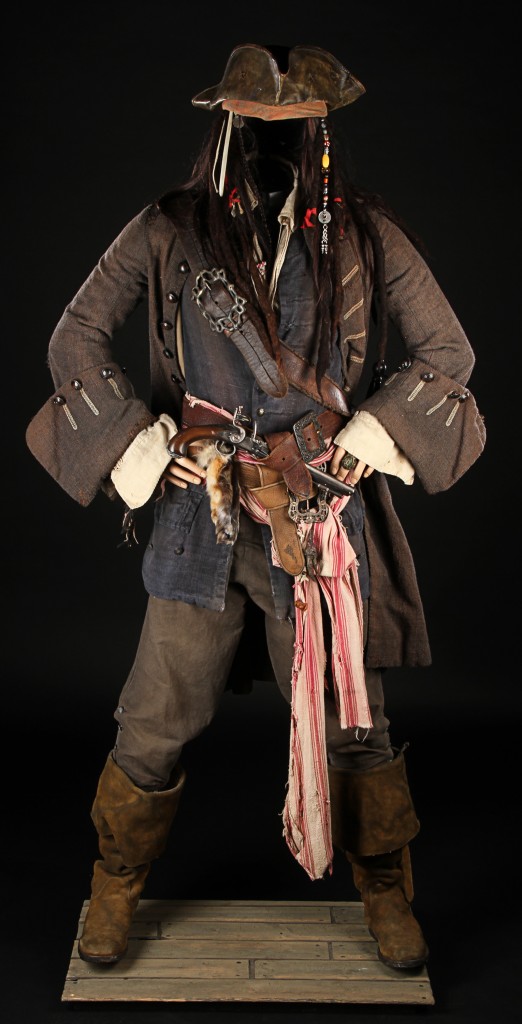 Avast! Buckle your swashes! Er… Pieces of eight? That's all the pirate lingo we really have to hand, this piece of buccaneer bounty has us in that sort of mood. The hugely popular Pirates Of The Caribbean movies have grossed more than $2 billion worldwide and the fifth, called Dead Men Tell No Tales, sales into cinemas in 2017. For all of its special effects and lavish sets, it is the complex character of Captain Jack Sparrow which beguiles audiences. Johnny Depp was eager to play the role and, basing his performance on rock legend Keith Richards (who makes a cameo appearance in the third film as Jack's dad), a cinematic icon was born. Sparrow appears sometimes selfish, sometimes brave, often witty but rarely ethical. At heart, he's a character whose own motives are not always clear and who would prefer to use his innate charisma to talk his way out of a tricky situation rather than resort to fighting.
This is the full costume worn by Depp for his role as the infamous Sparrow. The loveable rogue first appeared in 2003's The Pirates Of The Caribbean: The Curse Of The Black Pearl and has been the focus of the films ever since. And Depp was nominated for numerous awards including an Oscar for his performance. The costume was conceived by Oscar-winning designer Penny Rose and consists of a ¾ length double weave brown coat, brown trousers, white shirt, faded grey waistcoat, sand coloured boots, two belts, a baldric and is completed by an animal foot, a cockerel's foot, a carved mermaid, bone piece and the famous leather tricorne hat.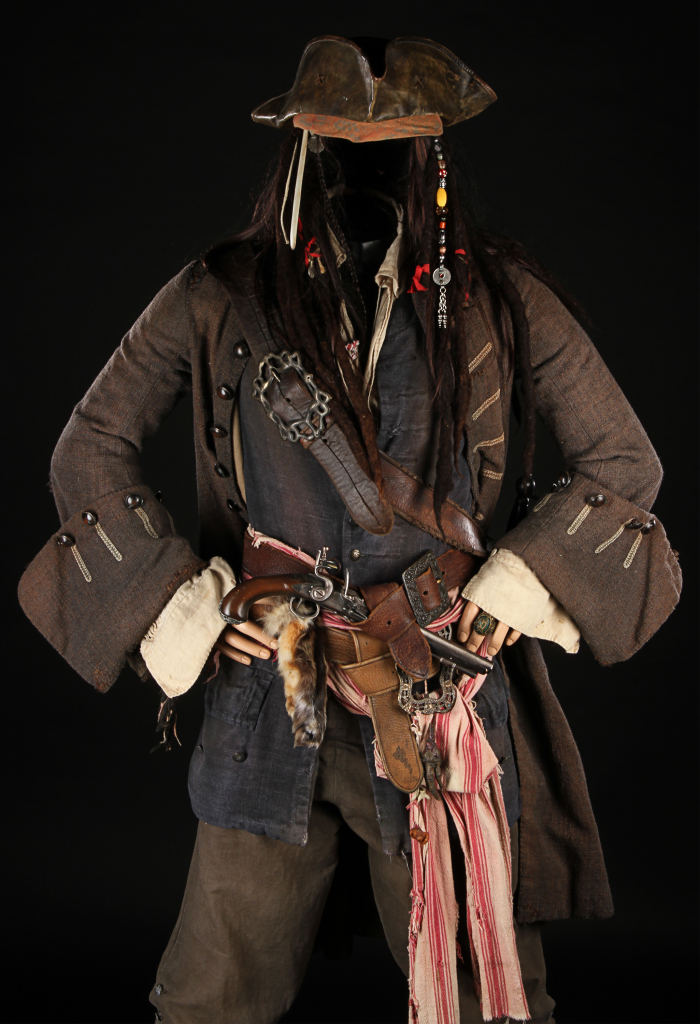 All the pieces are labelled for Depp with the exception of the hat, which is marked "Depp" (and added in faded ink "stand in") and the boots, which are marked "stunt double". The wig, sword and pistol are replicas added to complete the presentation. Jack is displayed on a custom, made-to-measure mannequin in one of his more memorable poses.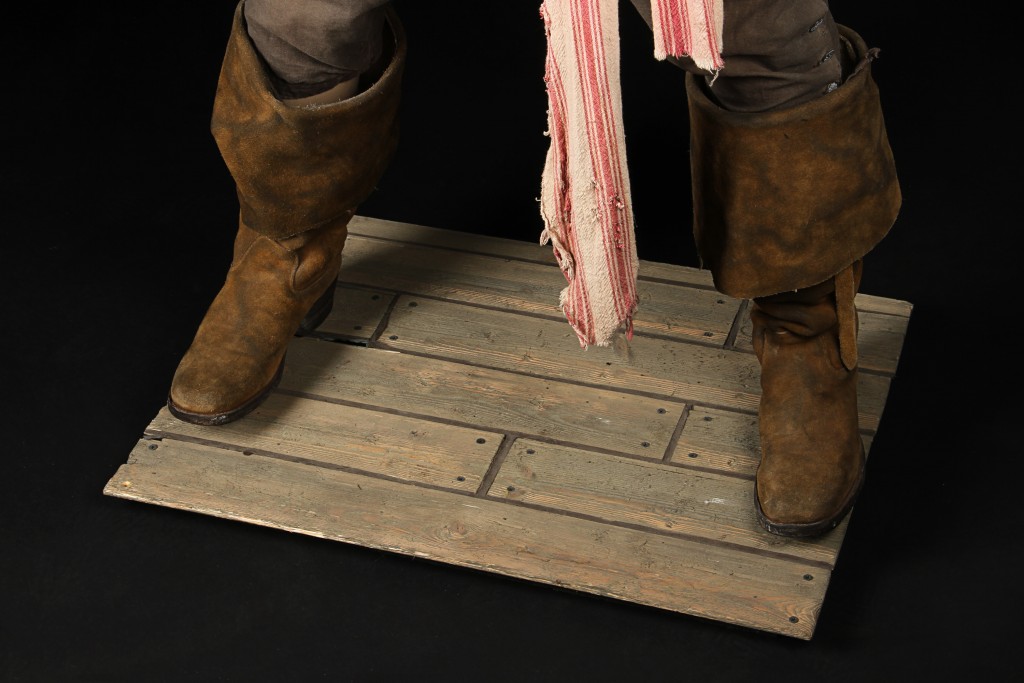 This iconic set of wardrobe was donated by Walt Disney Productions to a children's charity auction, it is believed to be the only complete outfit for this character outside the studio's own archives. Rumours that the mannequin comes to life late at night and wanders the halls are entirely fabricated, but we still want to believe it happens.
Love this item? Tell us on Twitter and Facebook. You can explore so much more at our archive and see the extensive range of film and TV items we have for sale and auction. Head to www.propstore.com.