Just over 20 years ago, Propstore started out as a one-man band, run by founder Stephen Lane from his home office in Rickmansworth, Hertfordshire. In 1998, driven by his love of cinema and memorabilia collection, Lane realised there was a huge potential market in movie props: items often seen as waste by film studios, which usually would end up in a skip, but which he saw as valuable artefacts, coveted by collectors like him the world over. His first Propstore sale was to an American collector (who still shops at Propstore today, 22 years later), who bought a crew jacket for £393.
Last year, Propstore's overseas sales totalled £7.4 million, having boomed by 109.5 percent during the previous three years. The company, now based both in London and Los Angeles, sold into 42 countries, supplying movie-loving treasure hunters all over the globe, while also expanding into the vintage poster and toy markets. And, as well as expanding its online platform, Propstore also holds a huge, annual international live auction at the BFI IMAX Cinema in Waterloo, London. Here, during the past few years, such amazing items as Indiana Jones' fedora, the Batpod from The Dark Knight Rises and a Ghostbusters ghost trap have all gone under the hammer. No longer are used film props and movie-industry ephemera seen as 'junk'. With Propstore selling to institutions, museums and archives as well as private collectors, such objects are finally being recognised as having intrinsic value.
Success like this really speaks for itself. But this month, Propstore's achievements received the highest possible form of recognition, when it was announced that the company was receiving the Queen's Award for Enterprise.
The QAE is the United Kingdom's most coveted commercial prize. It is awarded to British companies which have proven themselves paragons in the areas of innovation, international trade, sustainable development and providing opportunity through social mobility. It really couldn't be a bigger deal; as the Queen herself puts it, the award enables organisations to "project themselves on the world stage." Its royal emblem is seen globally as a royal seal of approval for the UK's most outstanding, innovative businesses, and it's an emblem Propstore will now wear proudly.
For Lane, this truly is a crowning achievement. As a Star Wars fan, he can't be feeling much different than Luke Skywalker must have felt receiving that medal at the end of A New Hope. "It's hard to fully articulate what it means to see Propstore awarded with such a prestigious prize as the Queen's Award for Enterprise," says Lane. But it's not just about the company being recognised for excelling at international trade over the past three years, he insists. There's also deep satisfaction in the way that his lifelong hobby of collecting movie props and memorabilia has itself now been recognised through Propstore's award. "It feels ultimately validated as a truly valuable commercial and cultural enterprise," he says. One thing's for certain: we've come a long, long way from selling a crew jacket from a home office during the late 1990s.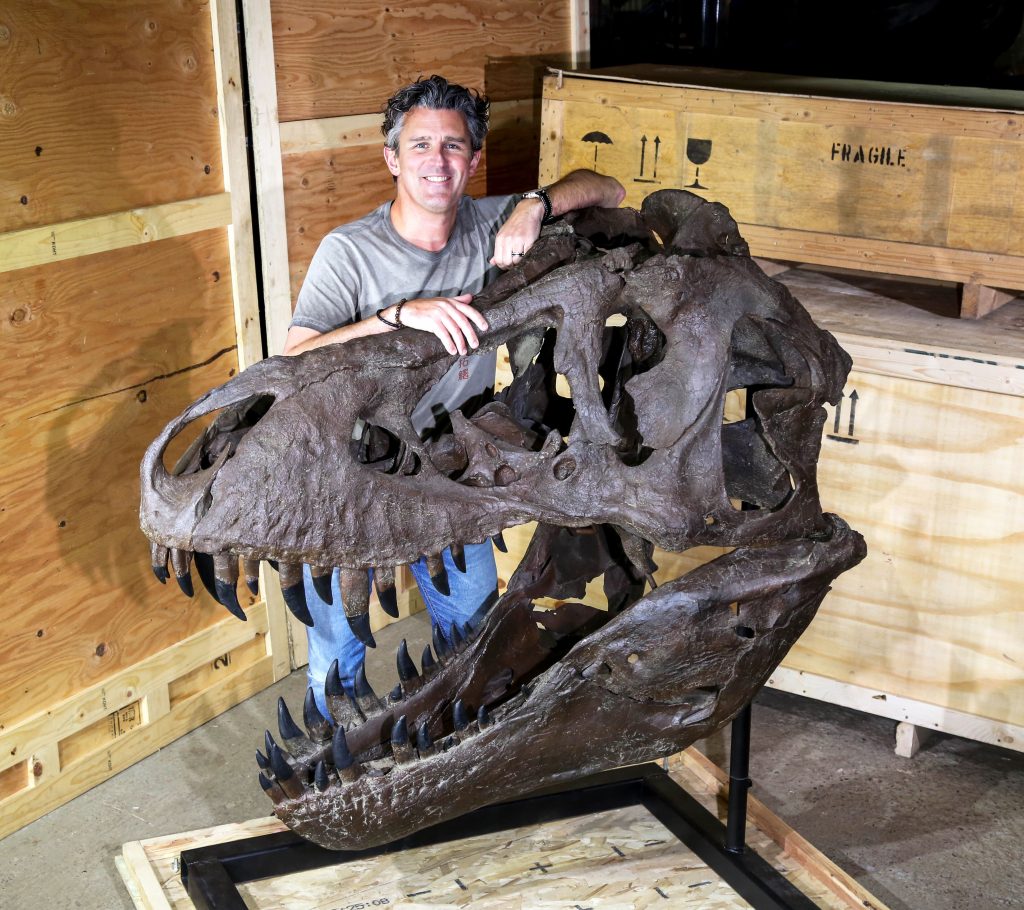 Don't forget to follow us on Twitter and Facebook. And remember, you can explore so much more at our archive and see the extensive range of film and TV items we have for sale and auction over at propstore.com!