This week it's the turn of our LA Project Manager Matt Truex to list his favourite props from our website…
Looking around the site to find my Propstore Staff Picks, I was struck by how many wonderful pieces have sold during my tenure here.  I remember, for instance, when I first came to interview with Brandon at the LA office he was seated in front of a Batman Returns costume, with one of Oswald Cobblepot's deadly attack penguins nestled in the corner of the room.  Batman Returns has always been a favorite of mine so seeing those items on my interview made me want the job even more.  Those pieces have since sold, along with dozens of others that stopped me dead in my tracks when I first saw them. But that's the fun of working at Propstore; the next prize is just around the corner.
1. Joker Crew Gift Statue – Batman (1989)
While I love Batman Returns for its design value, Tim Burton's first Gotham City outing deserves as much praise as possible for starting the superhero blockbuster off right. This piece is a great example of a collectible with lots of personal value that is easy to imagine on my bookshelf.  It completely captures Nicholson's bravado as the Joker and has a great finish as well. Unfortunately though, as this prop is in our UK office, I can't even decorate my desk with it!
2. MIB Laboratory Gun – Men in Black (1997)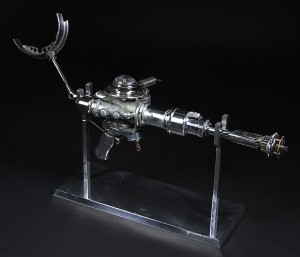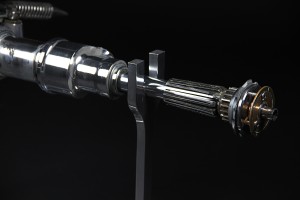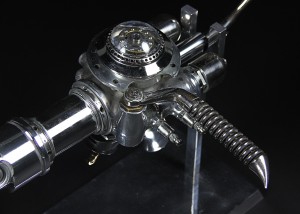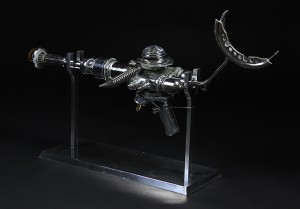 Another piece hidden away in the UK offices is this awesome prop from the first Men in Black.  One of the movies I watched practically on a loop as a kid, I've committed to memory every weirdly designed piece of galaxy-defending hardware in that movie, and this is no exception.  Every time I look at it I hear Tommy Lee Jones telling Will Smith "This is gonna replace CD's soon.  Guess I'll have to buy the White Album again."
3. Vesper Lynd Business Card – James Bond: Casino Royale (2006)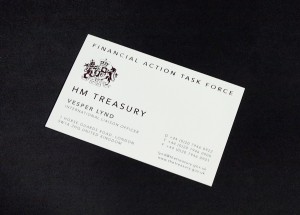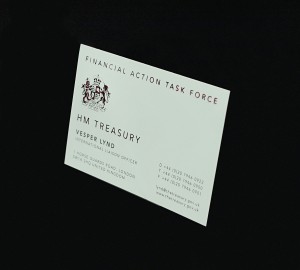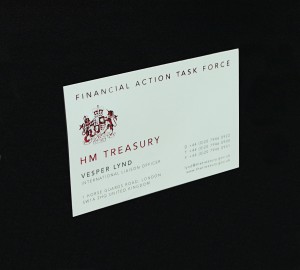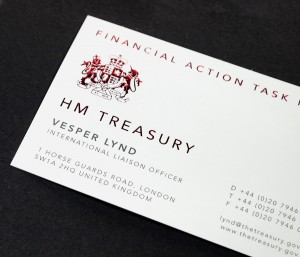 Vesper Lynd is the money, every single penny of it.  I love this piece because, like the Men in Black prop, it instantly conjures up a scene that I could watch endlessly.  Bond and Vesper's train meet and greet is the most entertaining conversation in my personal favorite James Bond film.  And it's during this scene that this imposing little business card is slid across the table, introducing Bond to his first great love.
*Backstabbing Treasury Secretary not included.
4. White House Surrenders Newspaper – Supeman II (1980)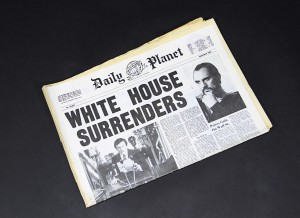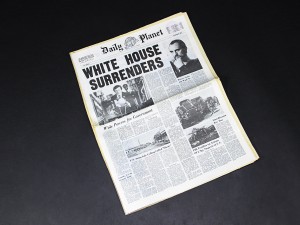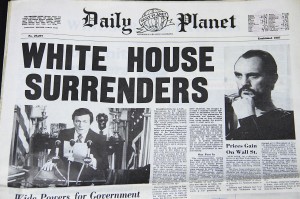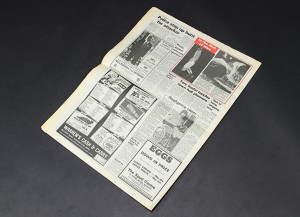 Growing up as a comic book fan, there are few things more thrilling than being able to hold up a copy of this great, metropolitan newspaper. No matter what version of Superman it's from, I'm a big enough geek that I will always get an undeniable chill when looking at a newspaper with the words "Daily Planet" stamped across the top. As a bonus, this prop also features a great picture of General Zod which only begs the question "When did Zod find time for a photoshoot?"
5. Gotham Circus Program – Batman Forever (1995)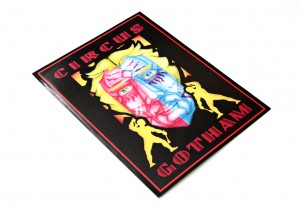 Did you forget I'm a Batman fan?  No? Well, let me remind you any way.  I love this piece for two very important reasons.  1) This program is a great representation of one the most important events in the Batman mythos and 2) I love the blatant homage to Two-Face on the cover.  With a logo like that, you are practically begging him to show up and kill a family of acrobats. Some weird little Easter eggs in this piece too.  Did you know, for instance, that the Gotham Circus planned four separate portions of an act called "Clowning Around?" With a line-up like that, Two-Face was practically doing the audience a favor!
Now you know Matt's favourite items from the Propstore website, why not take a look for yourself and let us know which props and costumes you'd love to call your own? We'd love to hear all about it so be sure to comment below or get in touch through or Facebook and Twitter pages.