James Bond is back this month with Spectre, and to celebrate the return of the world's most famous secret agent, we thought you might like to see some exciting items from the most famous spy franchise of all time!
This week, we're spotlighting several fantastic props and other items used in the movies. Bond gear is always very popular, so check out all of our new items available on the site.
Hand-Coloured Printed Space Suit Design & Hand-Drawn Combat Pack Image
Moonraker (1979)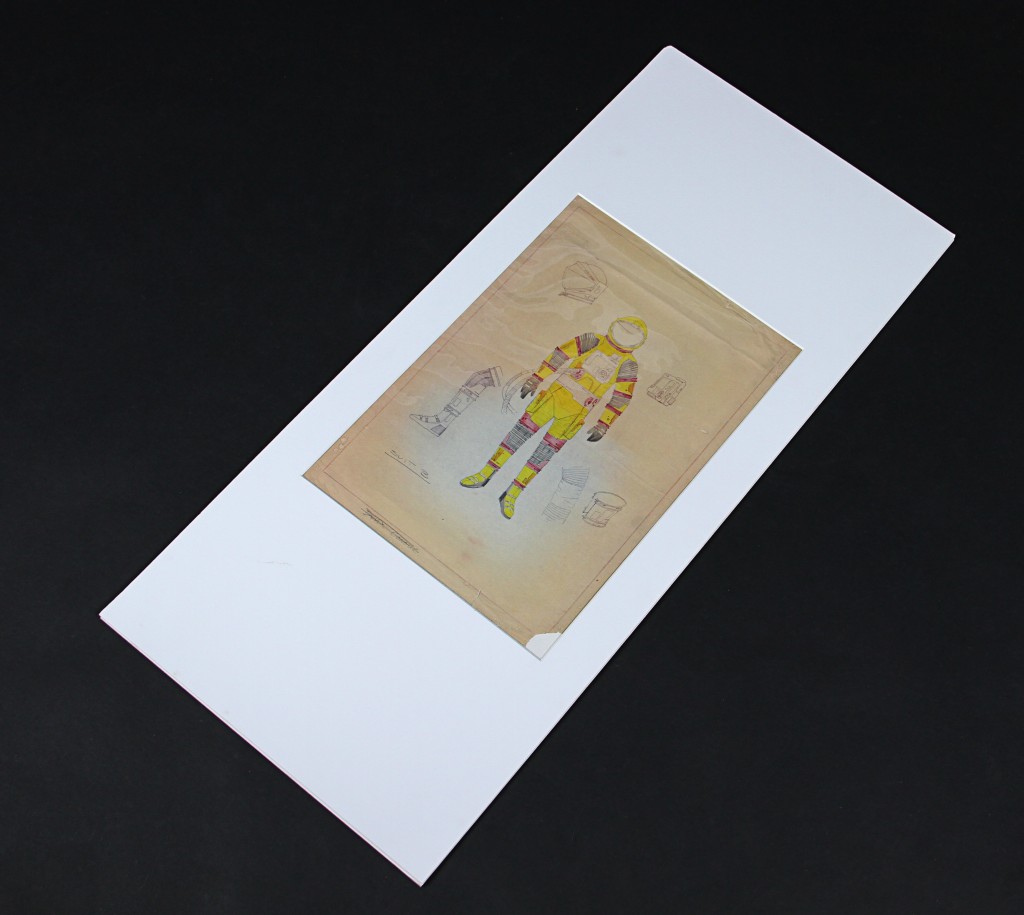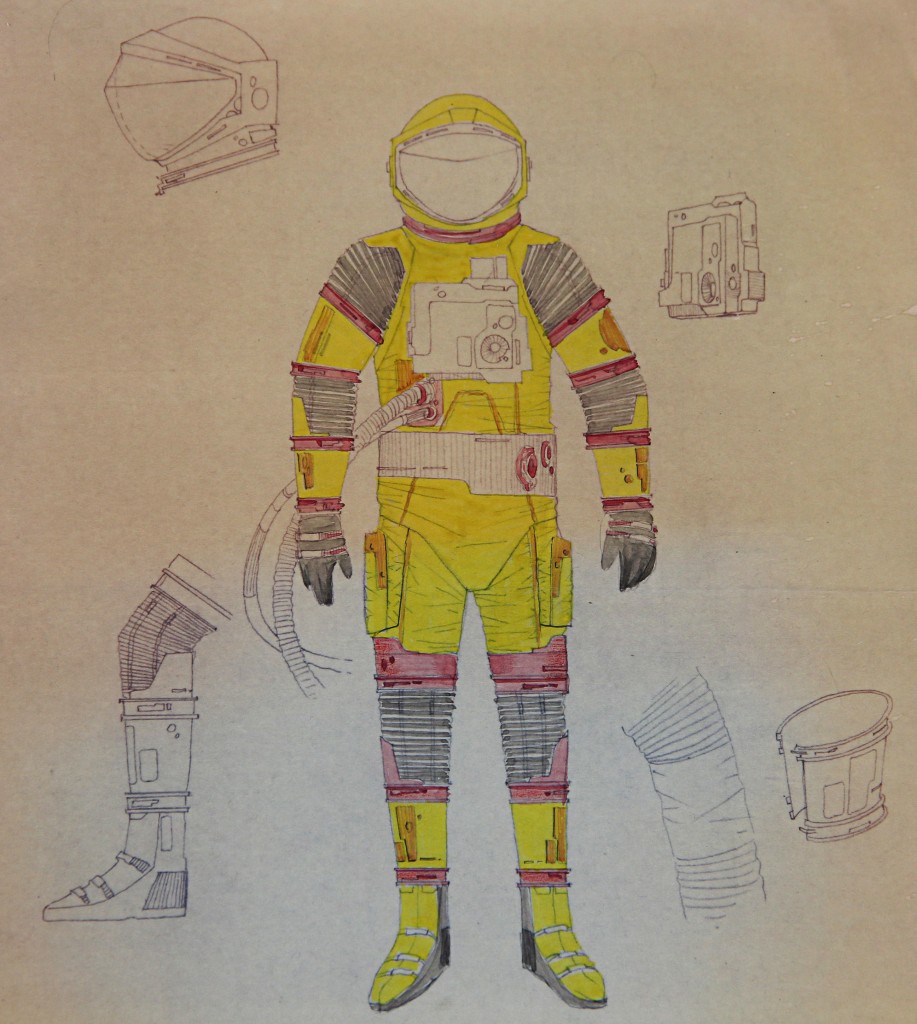 Originally from the collection of Oscar-nominated production designer Harry Lange, this is a peek into the making of Moonraker, which found Roger Moore's Bond investigating the space-borne plans of diabolical tycoon Hugo Drax. The two drawings were hand-crafted and, despite a little wear from age, are still in good condition.
Vesper Lynd's (Eva Green) Business Card
Casino Royale (2006)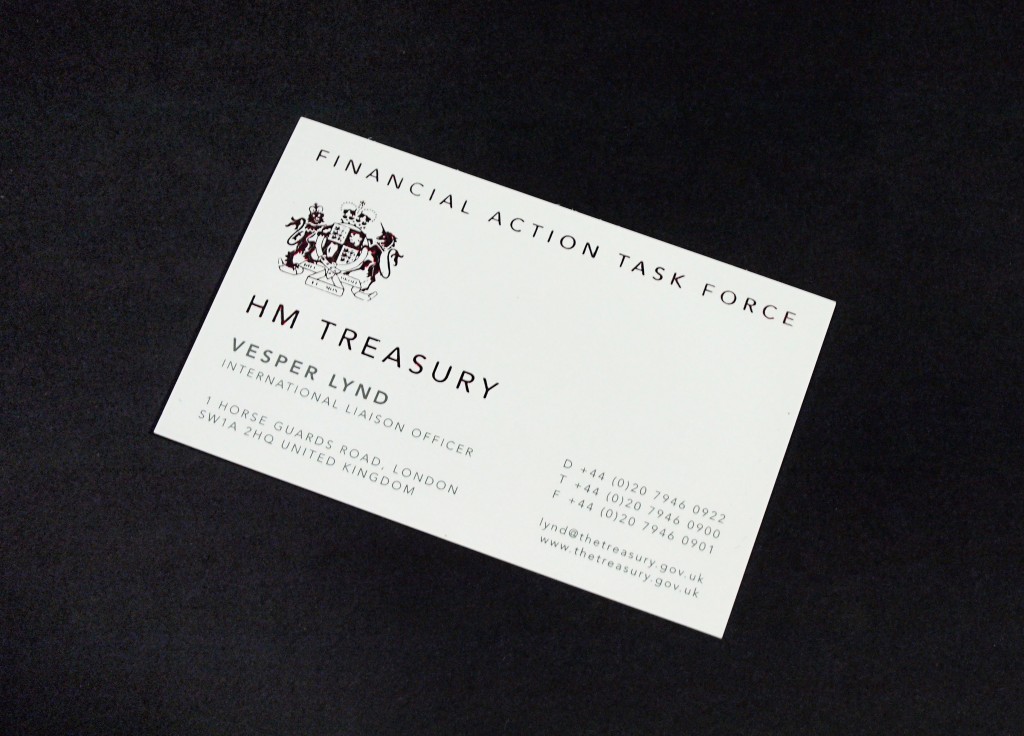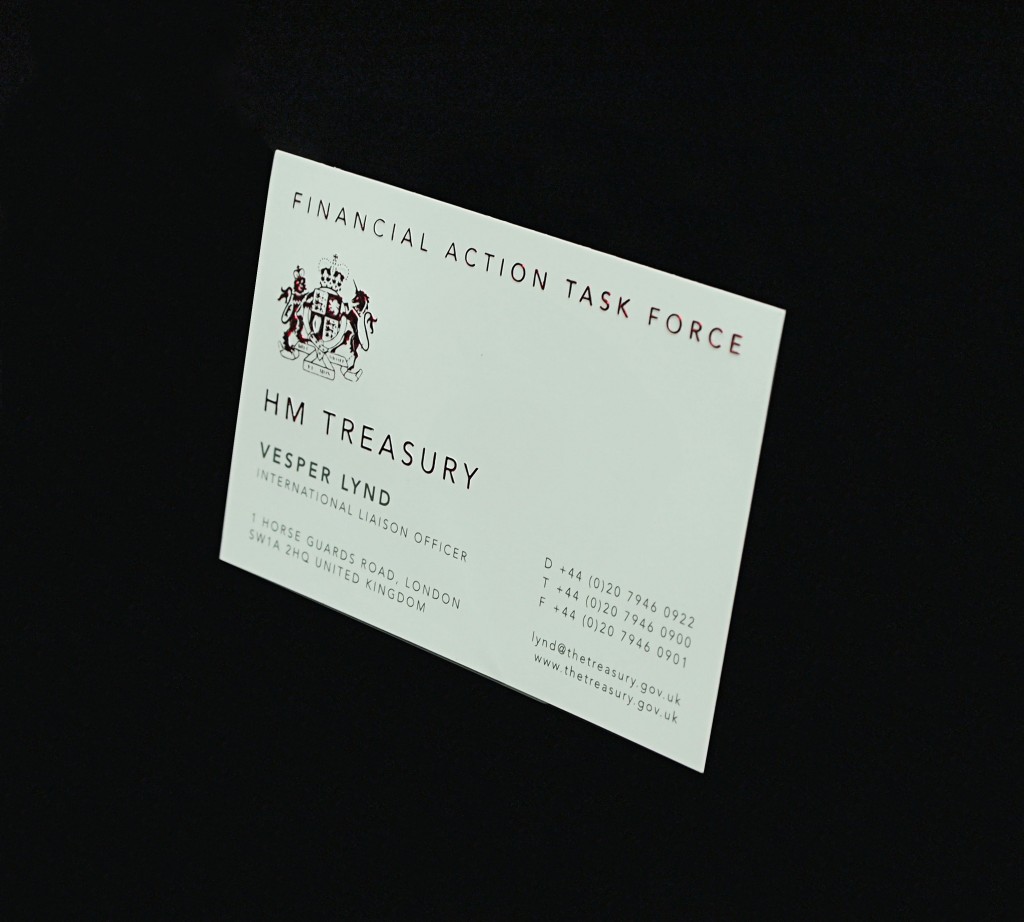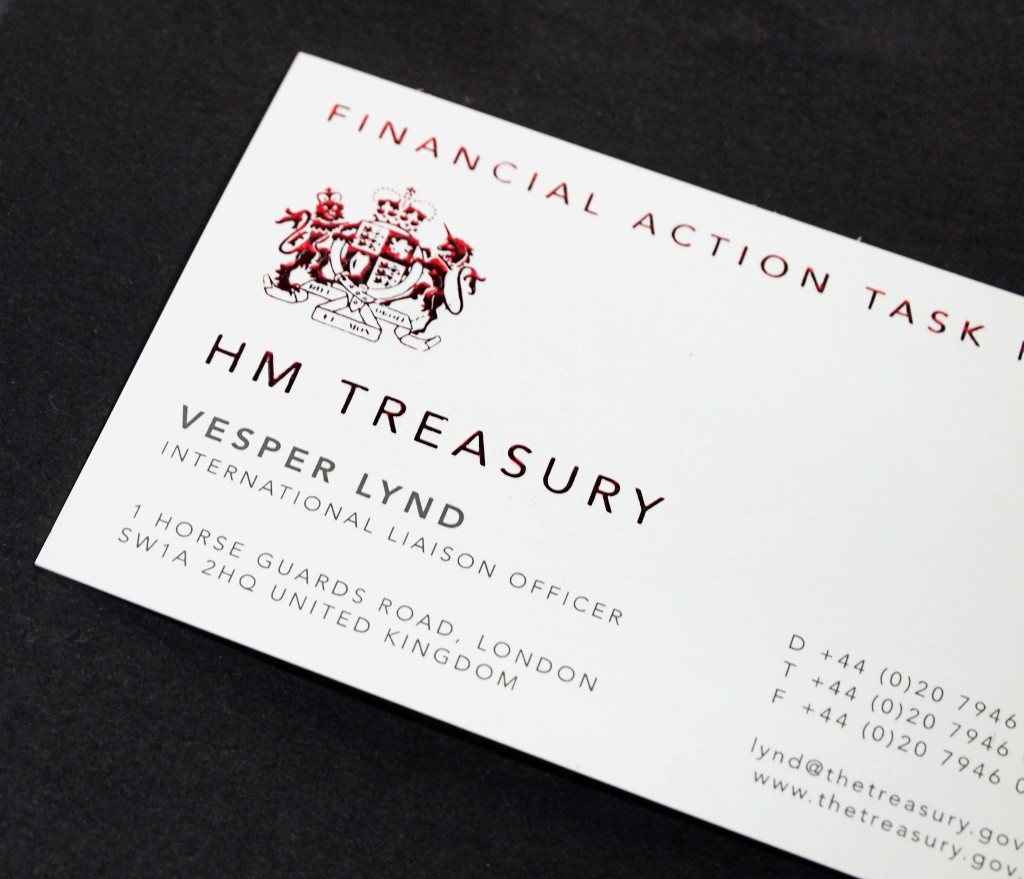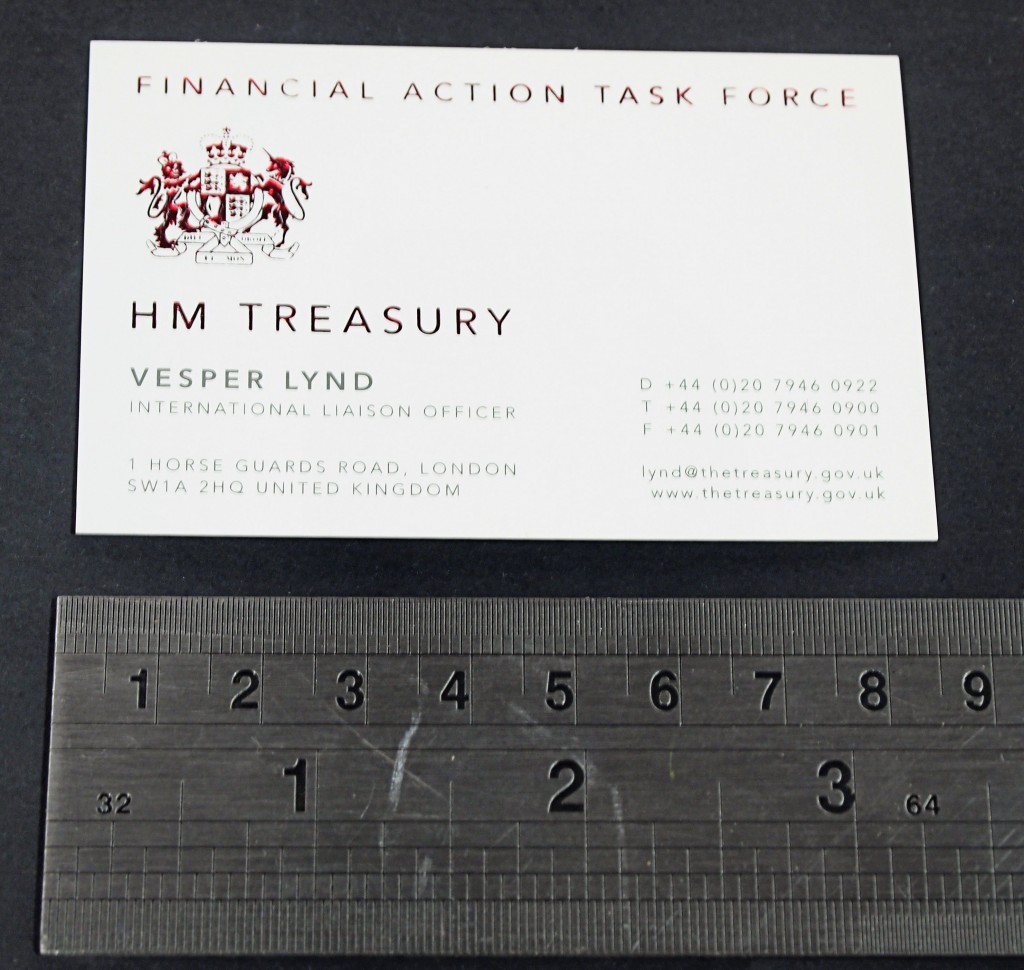 With Casino Royale featuring the introduction of Daniel Craig's successful take on Bond, this is a card from Eva Green's smart and sexy treasury foreign liaison agent whose charm hides a secret agenda. A detailed prop created for the film, this has been carefully stored so it remains in top notch form.
Japanese Secret Serviceman's Stunt Carbine
You Only Live Twice (1967)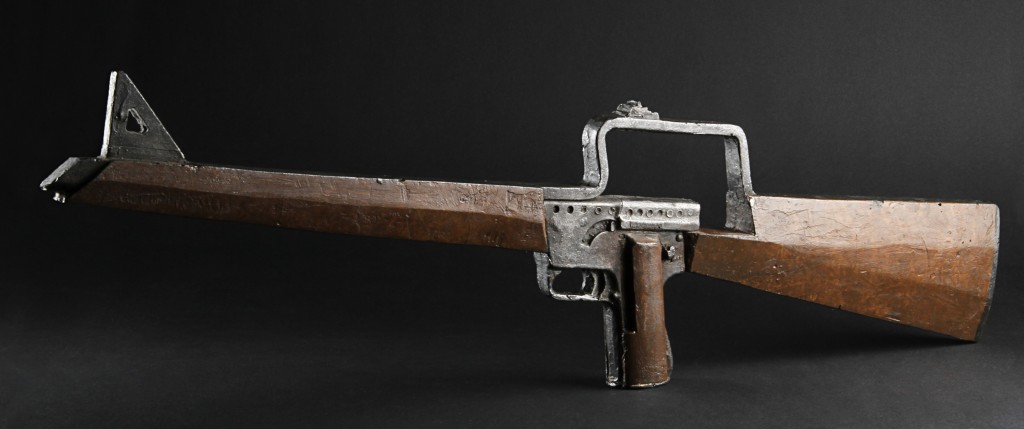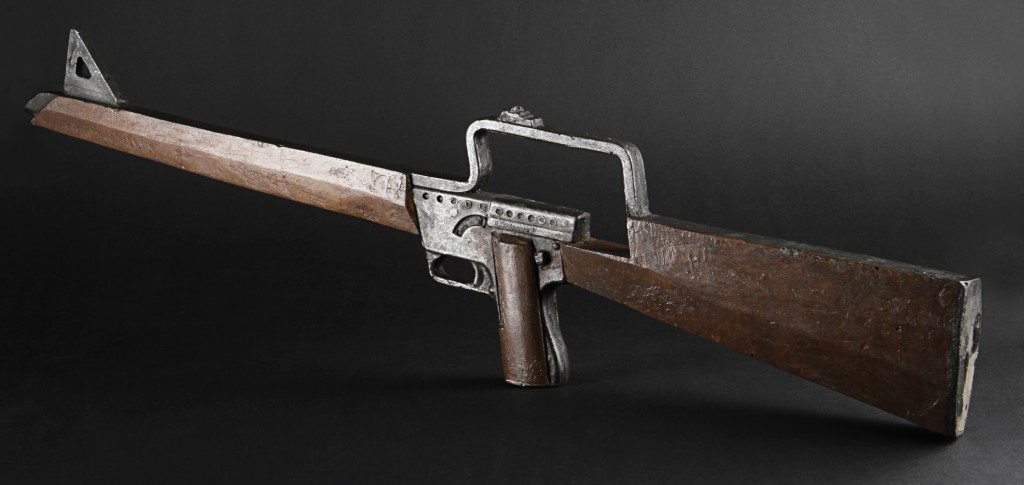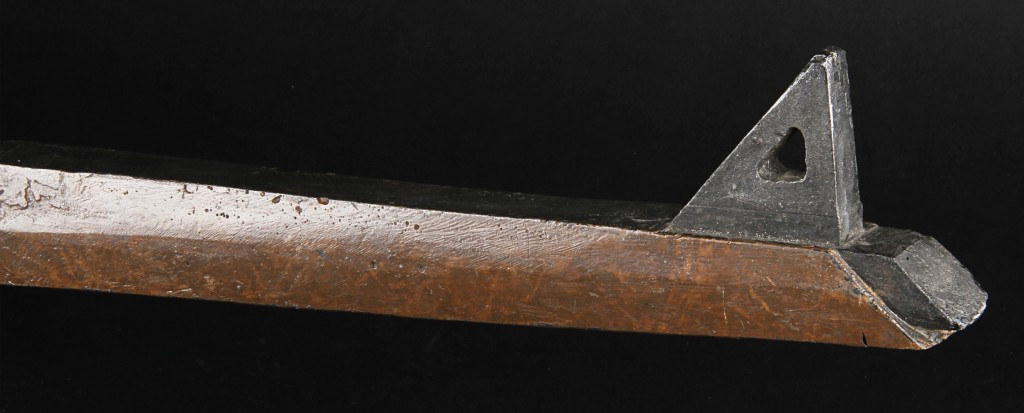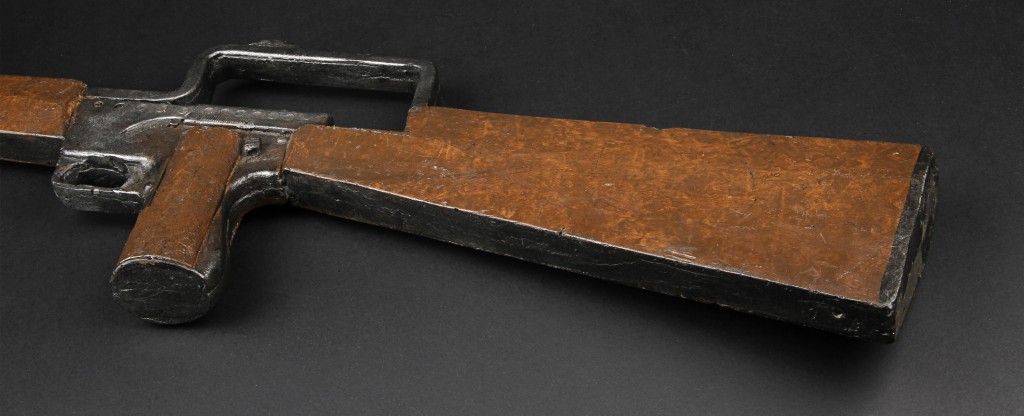 As carried by one of the ninja commandos helping Bond attack Ernst Stavro Blofeld's (Donald Pleasance) mountain lair, this is one of the "stunt" versions of the weapons, designed to be used when the performer doesn't need to be seen firing the gun. Made of wood and resin and based on an MBA Gyrojet carbine, it's a beautifully built prop worth checking out.
Casino Royale Poker Game Bar Stool
Casino Royale (2006)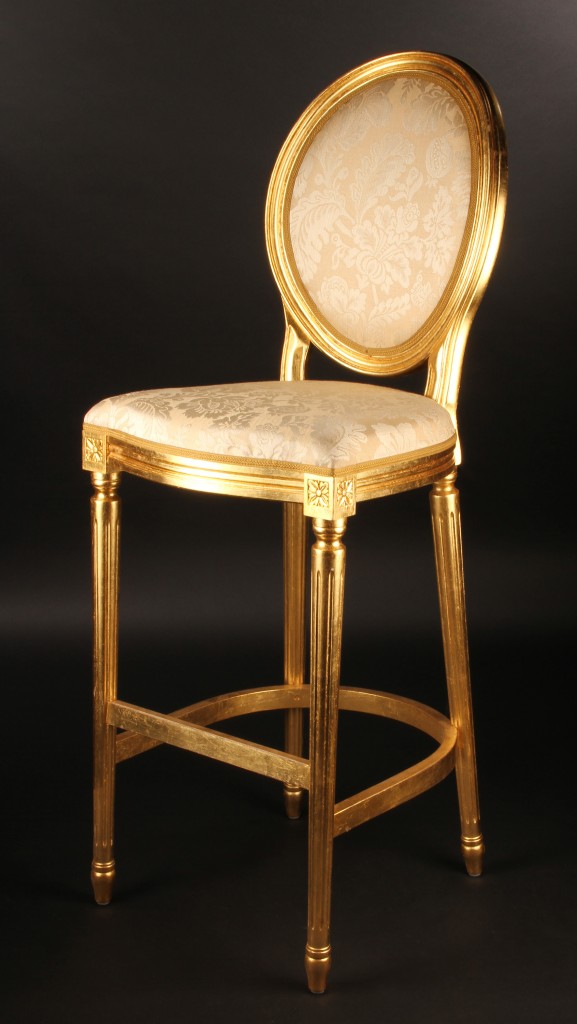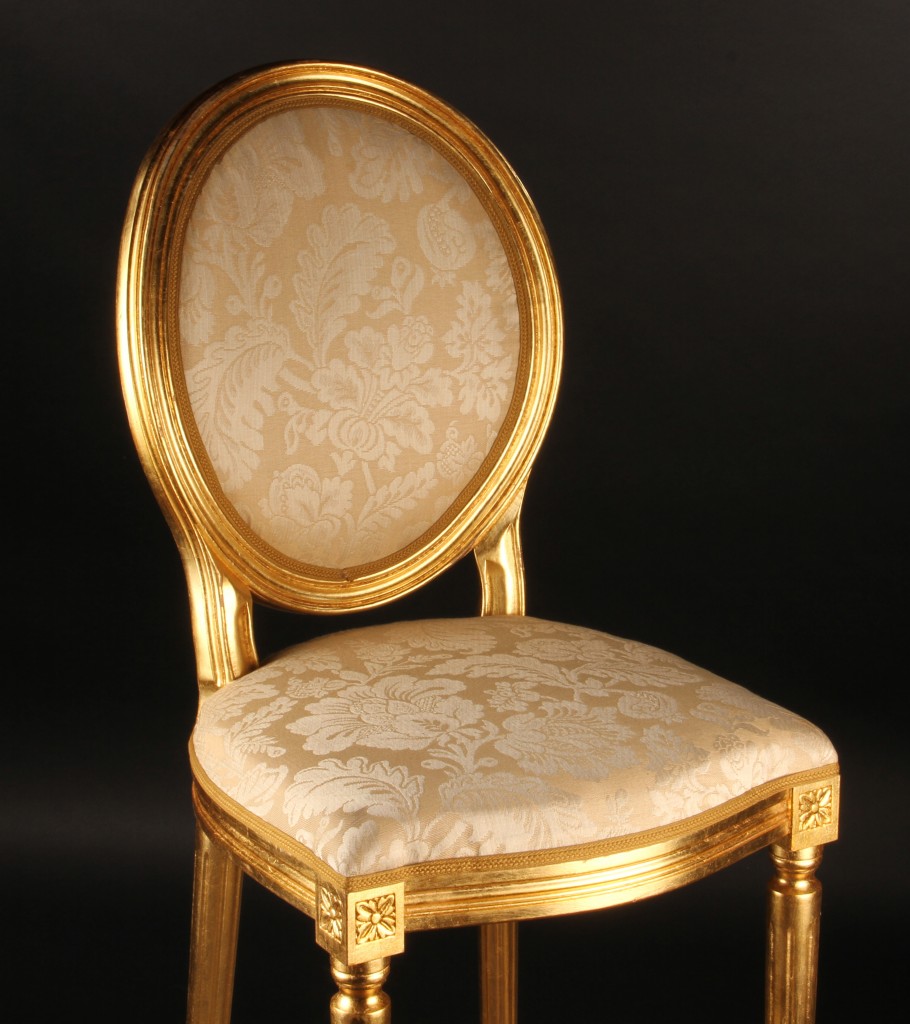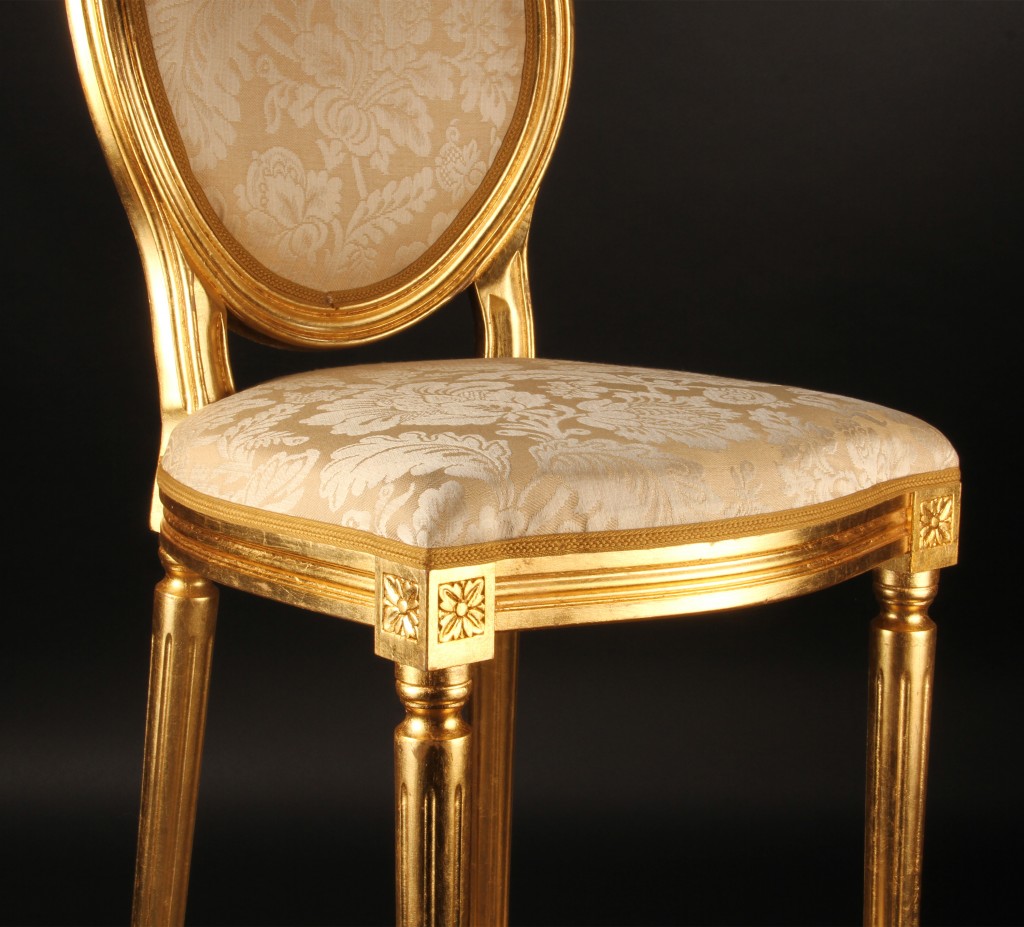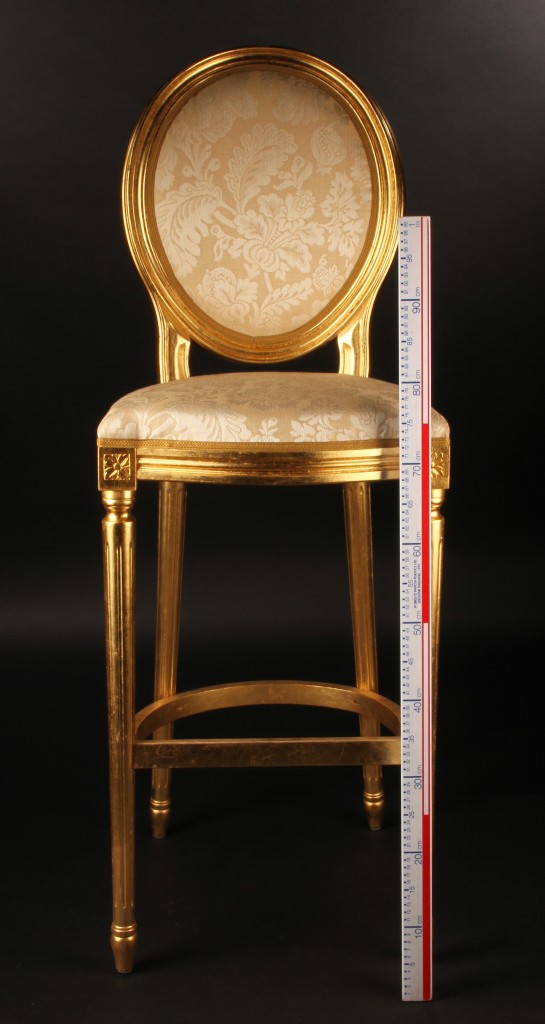 If you want to feel like Bond when you're trying your luck at the cards, then this is the stool for you. Crafted specifically for the titular casino, it was used in the tense gambling scene between our hero and calculating financial whizz Le Chiffre (Mads Mikkelsen).
Wai Lin's (Michelle Yeoh) Armoury Crossbow
Tomorrow Never Dies (1997)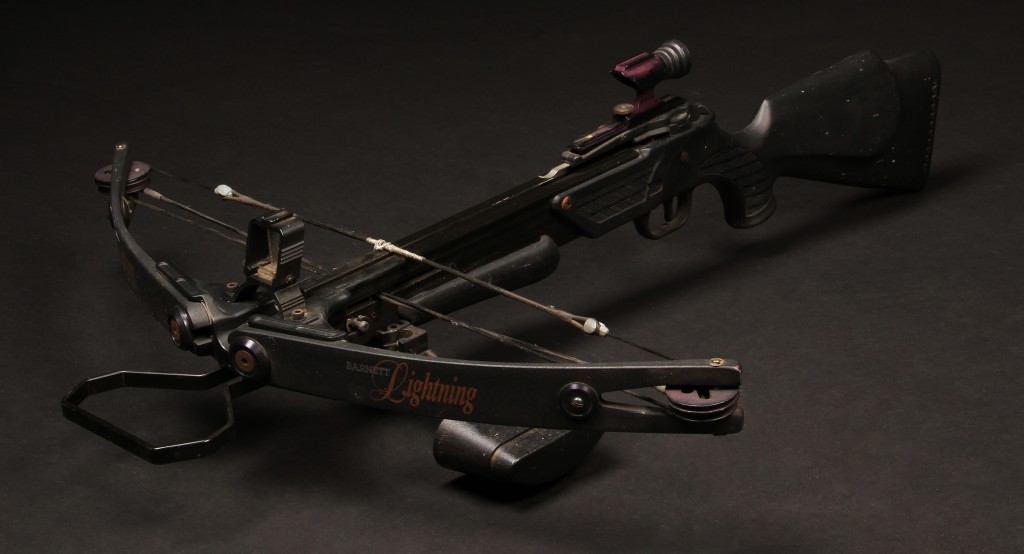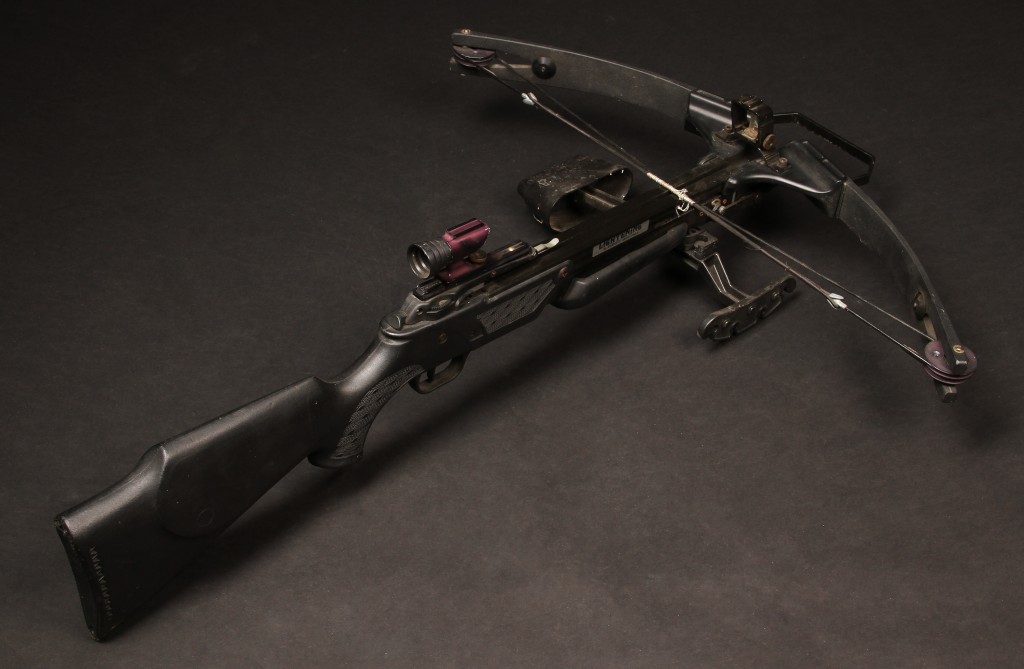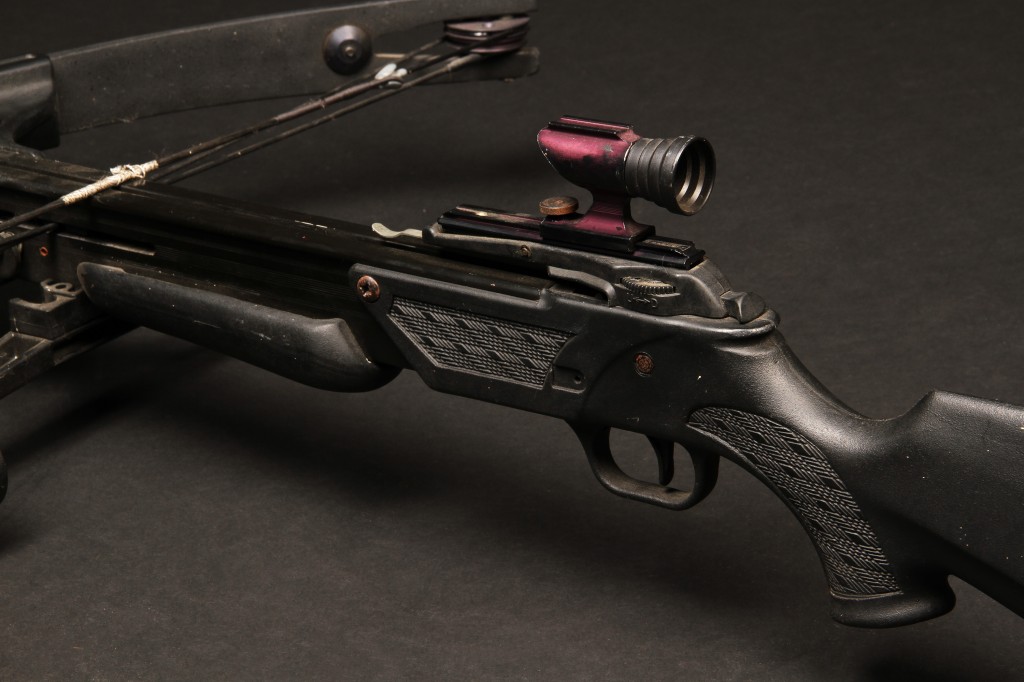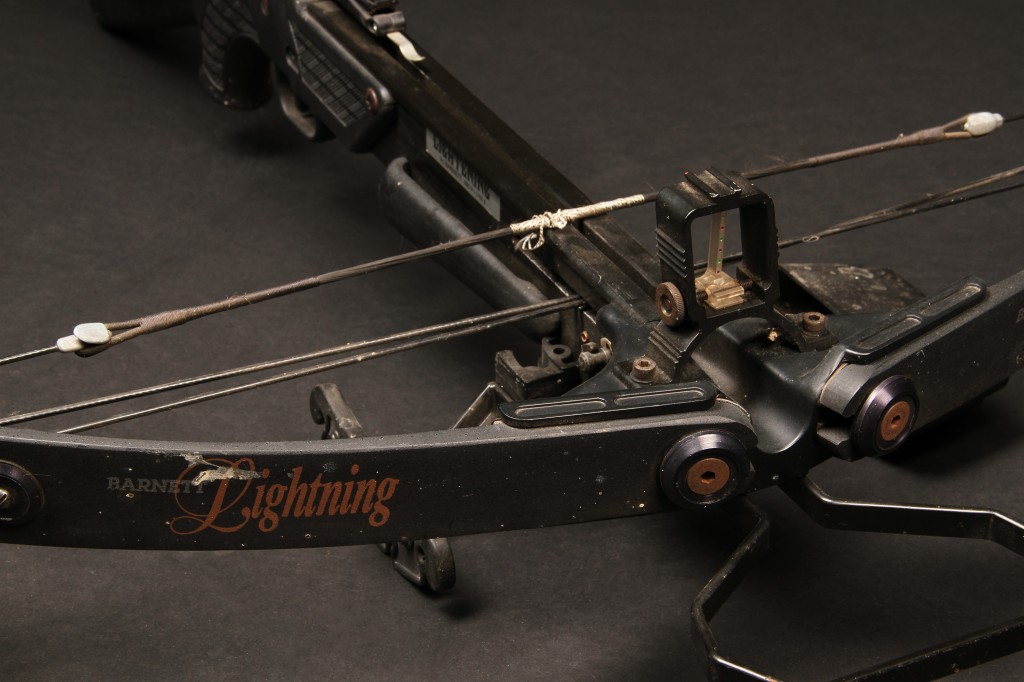 Wai Lin, every bit the match for Pierce Brosnan's Bond – so thank goodness she was mostly on his side – had a range of weapons stashed away in a non-descript building. This was one of them: a Barnett Lightning crossbow made from metal and polymer with detachable sights and arrow holder under the stock.

Which of these has you shaken or stirred? Tell us on Facebook and Twitter.