|
Collections
You'll Go Batty for Our Original Batman Props!
You'll Go Batty for Our Batman Props!
Most bats might be known for their echo location and ability to fill their cave with guano, but this particular bat is a little bit different. Not only does he run his own multinational conglomerate and drive a pretty fierce set of wheels, but he's also perpetually 34 years old (little known bat-fact for you there).
So, with the difference between Batman and an actual bat cleared up, it's probably time we got on the show…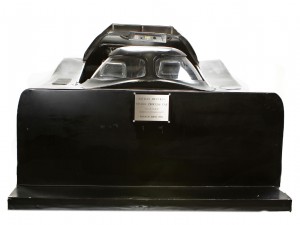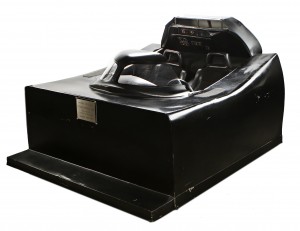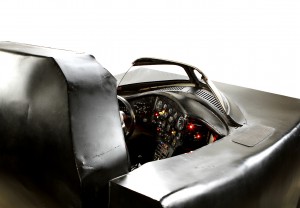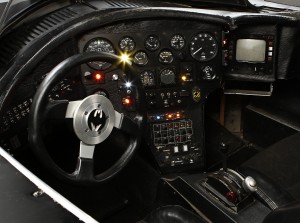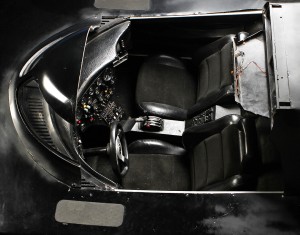 What better way to begin the rundown of some of our best Batman props than with the cockpit insert from Tim Burton's 1992 caped crusader sequel, Batman Returns. This is the actual studio piece used for the interior shots that took place during the film, and as such, the dashboard inside the cockpit can be screen matched with numerous scenes. This rare piece remains largely original and is believed to be the only item of its kind in existence today.
You can drive away with this stunning piece for £33329.
             2. Batman & Robin – Robin's Throwing Bird Display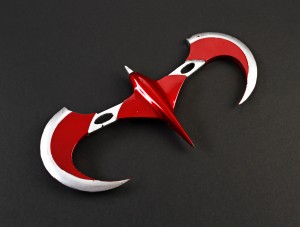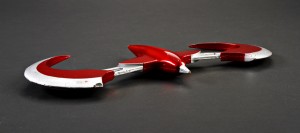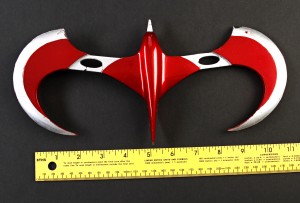 It's about time Robin was given his dues, and in this, Joel Schumacher's 1997 superhero sequel, Robin (Chris O'Donnell) was elevated to a title role. Robin celebrated his promotion with this personalised alternative to Batman's aptly named 'Batarang'. Made from dense rubber and painted glossy red with metallic silver detailing, this Throwing Bird remains in very good condition!
This original piece will fly off the shelves with a price tag of just £2329.
3. The Dark Knight Rises – John Street's Mercenary Tactical Vest and Leg Holster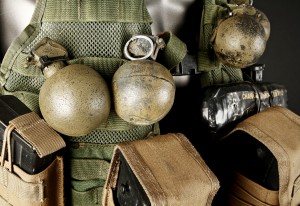 This is the mercenary tactical vest and leg holster worn by John Street in the 2012 action superhero sequel, The Dark Knight Rises. The costume features in the film when Street shoots at Batman in a large tunnel lit by gunfire. Still in good condition, this piece includes a nylon belt with metal clasp, six imitation ammo magazines, six grenades and two thin gun magazines. There's also a stunt black rubber Sig Sauer pistol. That's a whole lot of firepower for £1159.
                 4. Batman – Axis Chemicals Model Miniature Tower
This model miniature was used in the production of Tim Burton's 1989 comic book adaption, Batman. The model was produced to form part of the much bigger model miniature of Axis Chemicals, the chemical factory that turns Jack Napier (Jack Nicholson) into The Joker. This very tower proved it was no one hit wonder with screen time a decade later as part of the nuclear power plant that neighboured the Guest House Paradiso.
Displaying some minor damage but otherwise in very good condition, this towering piece is a snip at £1495.
             5. Batman Forever – Light-Up Thug Gun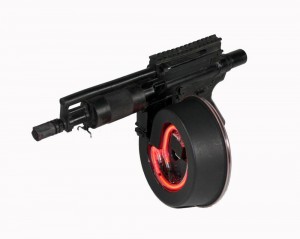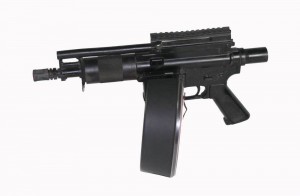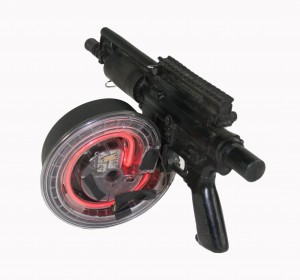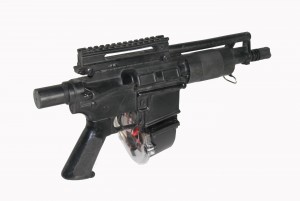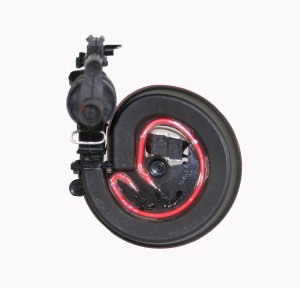 This light-up thug prop gun was used by Two Face's (Tommy Lee Jones) thugs in the 1995 Joel Schumacher sequel, Batman Forever. Two Face's thugs can be seen wielding these light-up guns at the start of the film. Based on a cut down M16, this prop has been adapted with a round barrel and a red light swirl powered by batteries.
You can light the place up for £3189.
What are your favourite Batman props, costumes and memorabilia? Take a look at our collection of over 70 original Batman props and give us a shout on Facebook or Twitter.