So far in this blog series, Propstore has given you an exclusive look inside Rick Baker's Cinovation studios and you've gotten a glimpse at the broad collection that was housed there. Given the span of Baker's illustrious career and the number of his creations that he kept throughout it, it should come as no surprise that many of the lots going into the auction required some form of preservation, stabilization or restoration. In this instalment of the Rick Baker blog series, we take a look at some of these pieces and the strides taken to preserve them for posterity.
Not wanting any of Baker's historic work to be lost to the auction due to deteriorating condition, Propstore brought in the Tom Spina and his band of experts at Tom Spina Designs all the way from New York to undertake this tall task. In all, Spina and his team worked around the clock for more than a week at the Propstore facility and the amount of work that they were able to achieve is astounding. Check out some pictures here to see some of the noteworthy pieces that Tom Spina Designs worked on during their time in Los Angeles.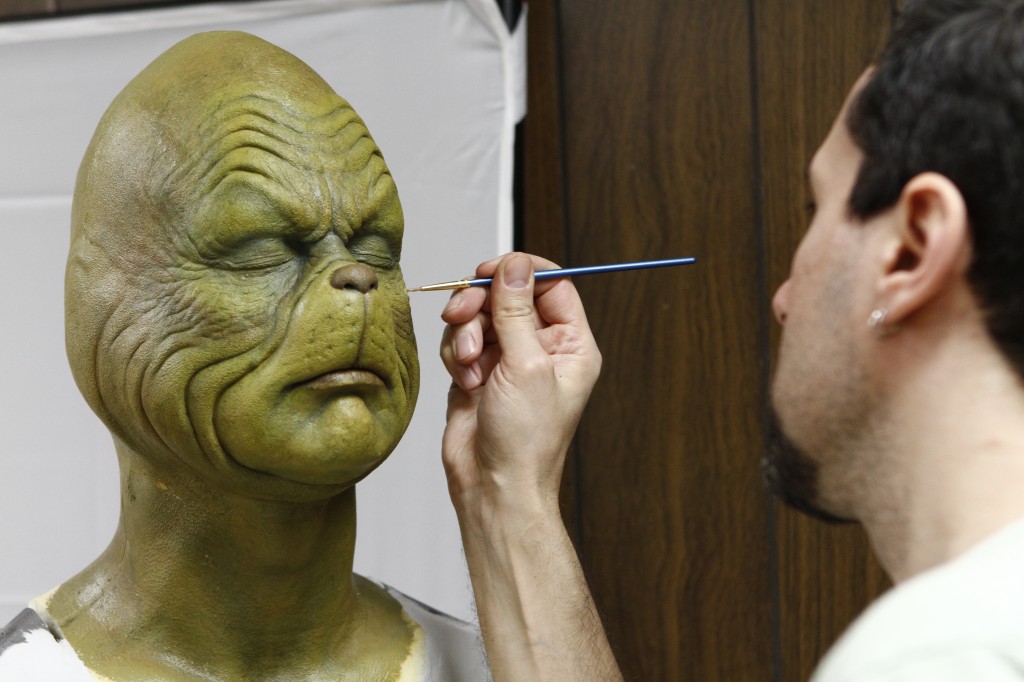 All lots that were worked on by Tom Spina Designs are noted as such in their catalog descriptions. Some of these jobs were large, like building custom mannequin displays for the Grinch or a Gorilla from Gorillas in the Mist, and some were simply minor paint jobs, but big or small, all of the work was a crucial part of preparing these creations for the next step in their journey.
As Baker alludes to in his letter to the bidders at the front of the catalog, the next step in this preservation is for these historic works of art to find their way into the hands of caring stewards who will ensure that they have a future. As collectors participating in this momentous auction, you will have the opportunity to assume this stewardship role.
After you watch this video spotlighting the work by Spina and his artisans, make sure you register for the Rick Baker: Monster Maker auction at www.propstore.com/rickbaker so that you have a chance to preserve the work of a legend.