If you're looking to become an amateur Van Helsing (was he actually a professional? The jury's out), you need the right kit. Fortunately, we can help – well, we can offer you some exciting props, at least.
In partnership with Carnival and NBCUniversal, we're excited to present more than 450 items from the horror drama ready for auction. Head to our website (propstore.com) and register at propstore.com/auction to be ready for the online event, which runs between October 12 and October 30. Take a look at five props from the show that will be up for bidding…
Hero 'Il Sangue Di Christo' With Leather Case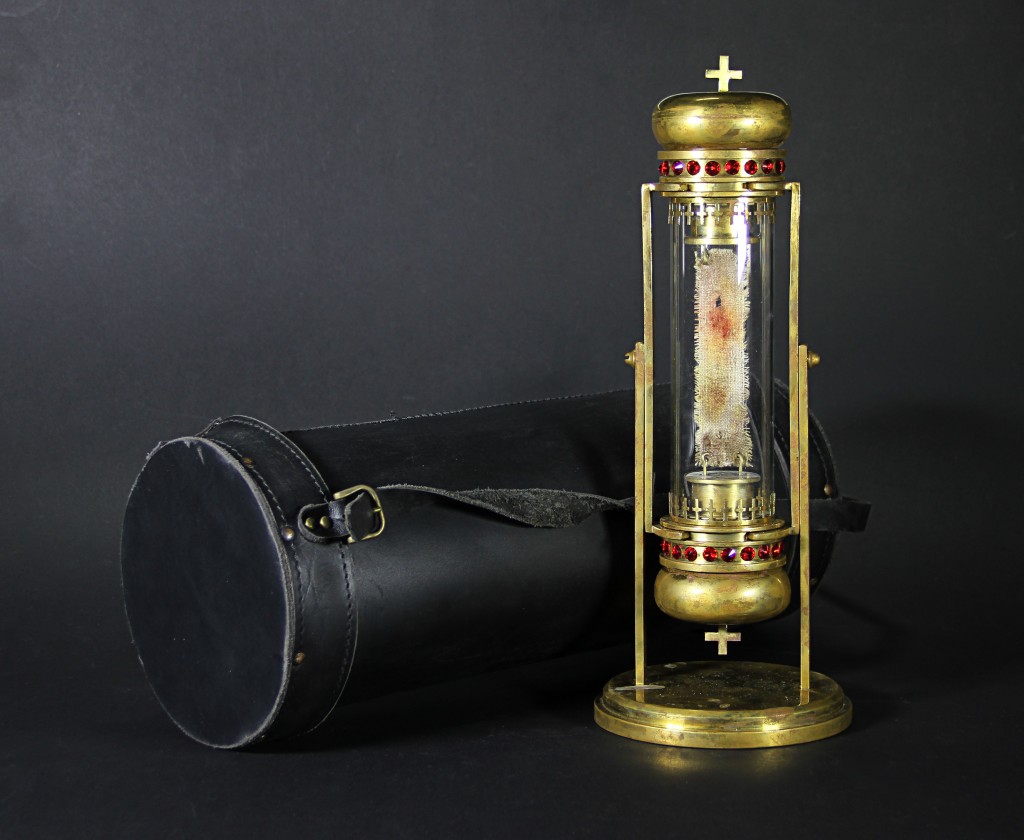 You can't exactly fight the forces of darkness if you can't track down vampires. Fortunately, this fantastical device, used in the 10th episode, is here to help. The name translates to "The Blood Of Christ", as used by seer Loiza Scaverra (Marcello Walton) in the show.
Pair Of Hero Vampire Stakes

Surely the hunter's best friend, these are wooden stakes with metal caps and metal tips, which were used on the show by the Order of Draco to destroy vampires. They're wonderfully made and really look authentic – so keep them away from airport metal detectors.
Lady Jane Weatherby's (Victoria Smurfit) Holy Water Bottle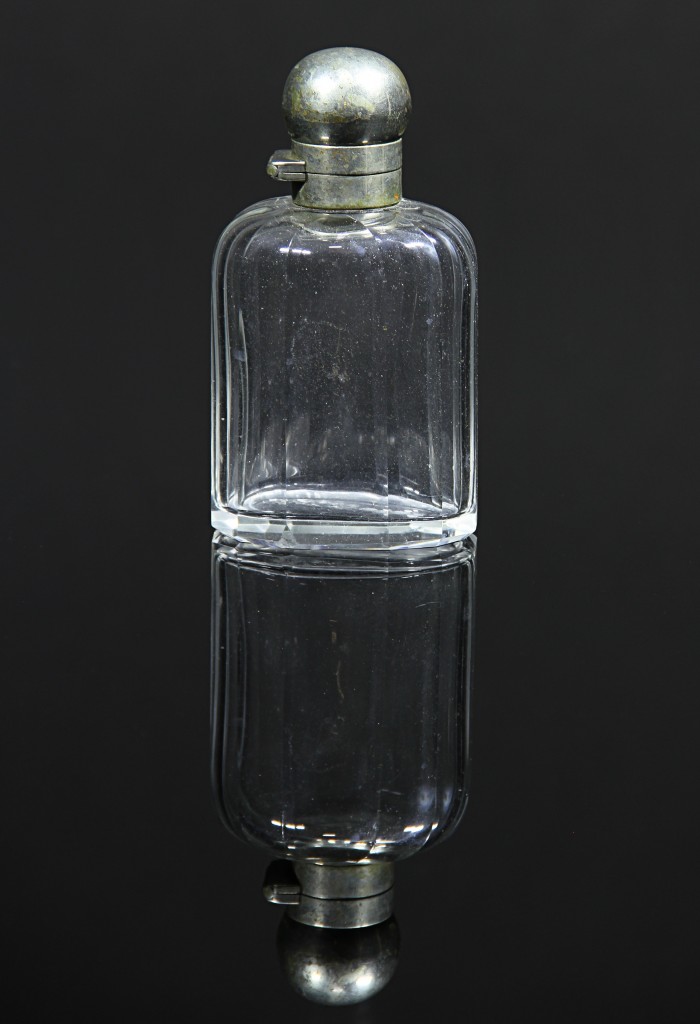 A key item needed in tackling vampires, especially when you need to sprinkle the lethal liquid on them to get information. This is the awesome bottle carried by Lady Jane and used in the eighth episode.
Van Helsing's (Thomas Kretschmann) Stunt Crucifix Set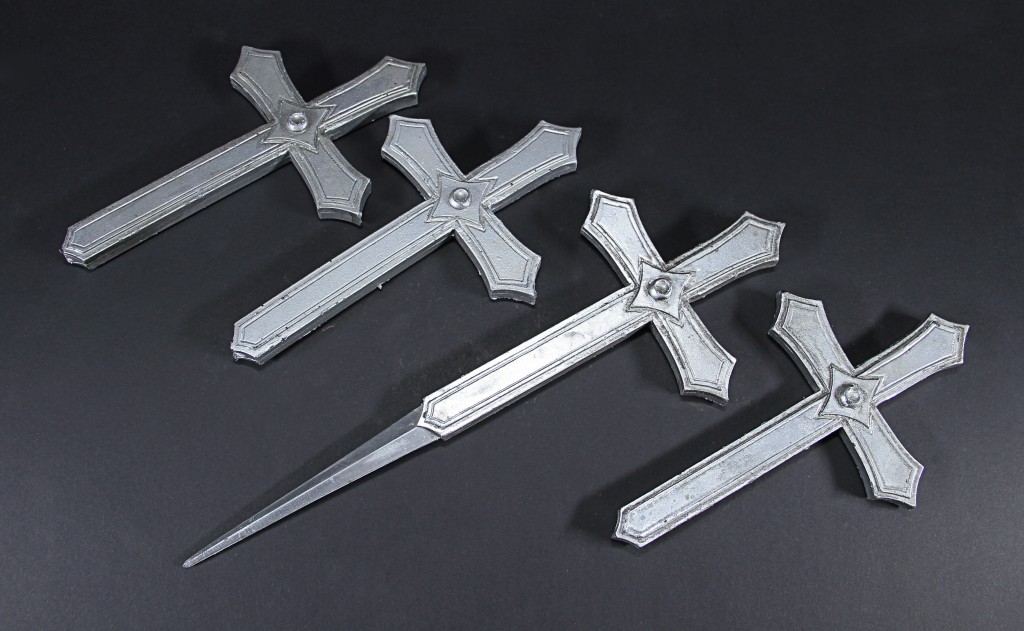 Ah, the classic defensive weapon on Van Helsing. Though one of these is also a dagger, so we suppose that makes it an offensive weapon… They're made of rubber, so don't try using them on actual vampires or you'll be in for a nasty surprise.
Vampire Hunter's Flare Gun With Cartridges And Belt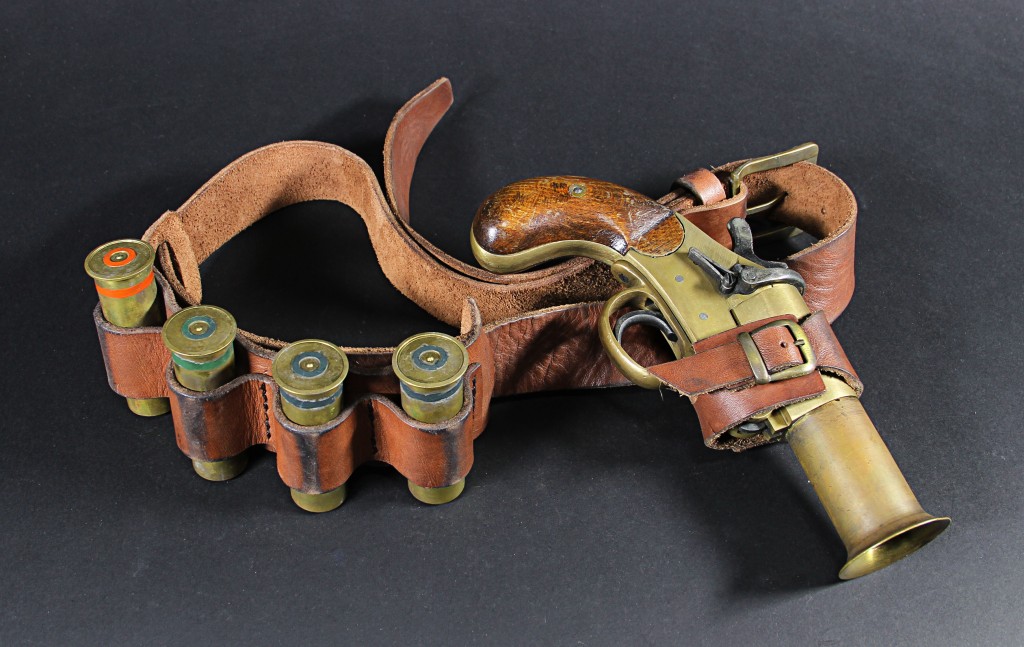 A key tool used by the Order of Draco to signal HQ when a vampire has been slain. The set includes an SPRA Naval flare pistol (deactivated as is standard safety for screen weapons), a brown faux leather belt and four prop machined metal cartridges.
Anything of interest to you? Tell us over on our Facebook and Twitter pages, and remember to hunt vampires responsibly.
Don't forget to register at propstore.com/auction and check out the event running between October 12 and October 30 for more than 450 items.