Halloween is nearly upon us, which means that all manner of creepy creatures will be afoot. If you're looking for some suitably scary film merchandise, you've come to the right place. Here is a selection of some of our favourite terrifying treasures from the depths of the Propstore's tombs… Well, archives.
For this list, we've picked out a variety of items at different prices. Please note we only accept earthbound currencies. The screaming souls of cursed humans carry such an extravagant extra fee that we can't process them.
And don't forget that a variety of classic horror props and much more will be available in our Rick Baker Monster Maker online auction, which kicks off online November 2nd…
Don't Sleep Flyers
The Invasion (2007)
£13/$20
As seen and used in the 2007 riff on the Invasion Of The Body Snatchers idea, which saw Nicole Kidman and Daniel Craig fighting against crafty, human-possessing aliens. These warning flyers, intended to assist unaffected people, were part of the film's extensive prop range.
Crew Shirt
Poltergeist (1982)
£49/$75
Handed out to crew who worked on Tobe Hooper's terrifying original tale of a family haunted by wild spirits, this is an impressive piece of memorabilia. Just please don't wear it while watching TV. Unless you want "they're heeeere" to apply to your lounge.
Wooden Cross
Fright Night (2011)
£59/$95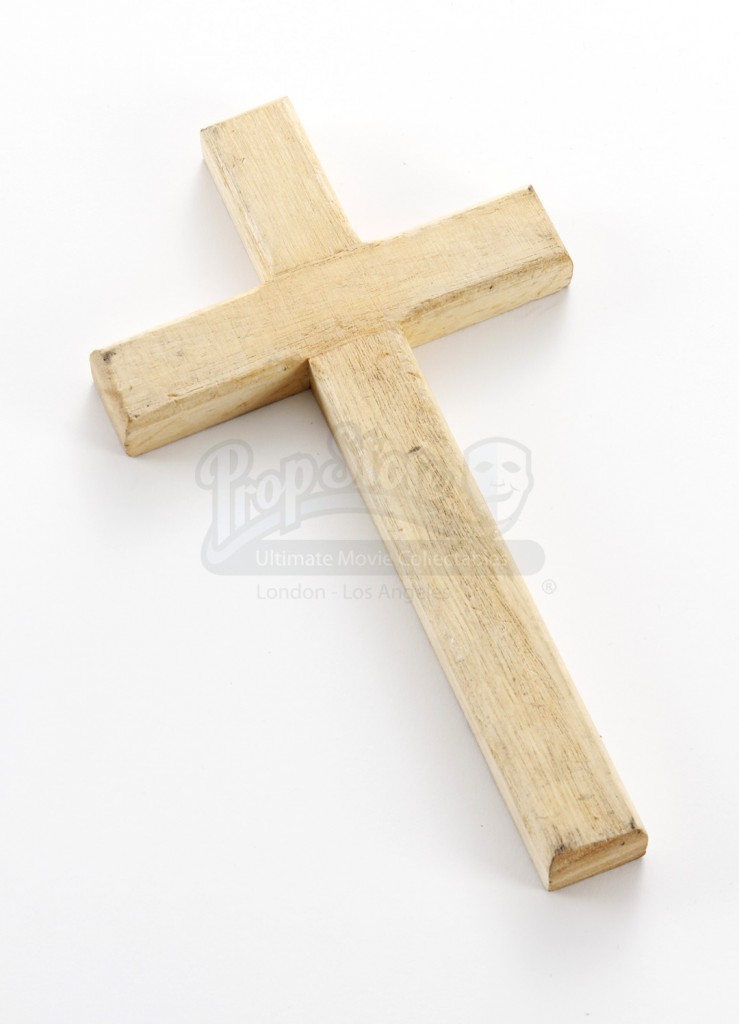 If you're worried about vampires on the loose during the witching hour (or any other time of night), equip yourself with this handy wooden cross from the remake. Used on screen by Charley (Anton Yelchin) to protect himself and his mother (Toni Collette) from evil bloodsucker Jerry (Colin Farrell).
Vampire Master Tuxedo Jacket
John Carpenter's Vampires (1998)
£145/$179
If you're a vamp headed out for a night on the town and want to look your best – or even if you're planning a vampire costume, which, let's be honest, is more likely – this is the jacket for you, as seen in John Carpenter's film. It's very stylish, in great shape (the desert dust was created by the effects team) and boasts a bonus: a fang prosthetic left in one of the pockets.
Hero Bathroom Bug Lot
The Unborn (2009)
£89/$145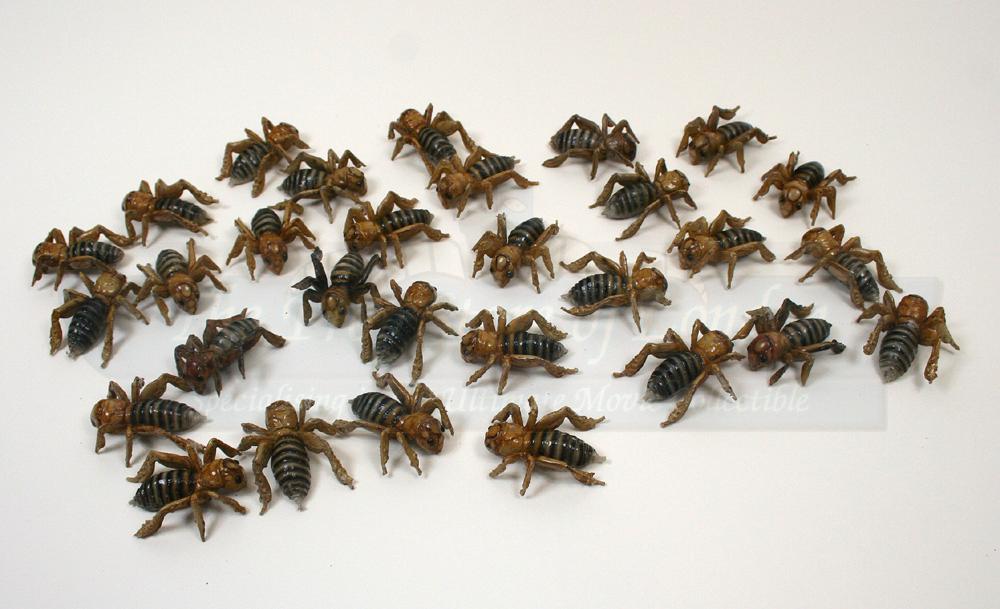 Looking for some superbly detailed dressing for that Halloween party? Or are you just a fan of bugs and want to have some knocking around? Try these, as used in the 2009 thriller for a scene where Odette Yustman's Casey hallucinates a swarm of creepy crawlies.
Hand Drawn Concept Art Lot
Mimic (1997)
£259/$395
If you love the work of Mexican director Guillermo del Toro, you'll know how much attention to detail goes into every visual. This is a chance to own some of the actual concept art used for his evolved creature feature Mimic.
Evil Ash Mask Alterian Ghost Factory Mask
Army Of Darkness (1992)
£969/$1495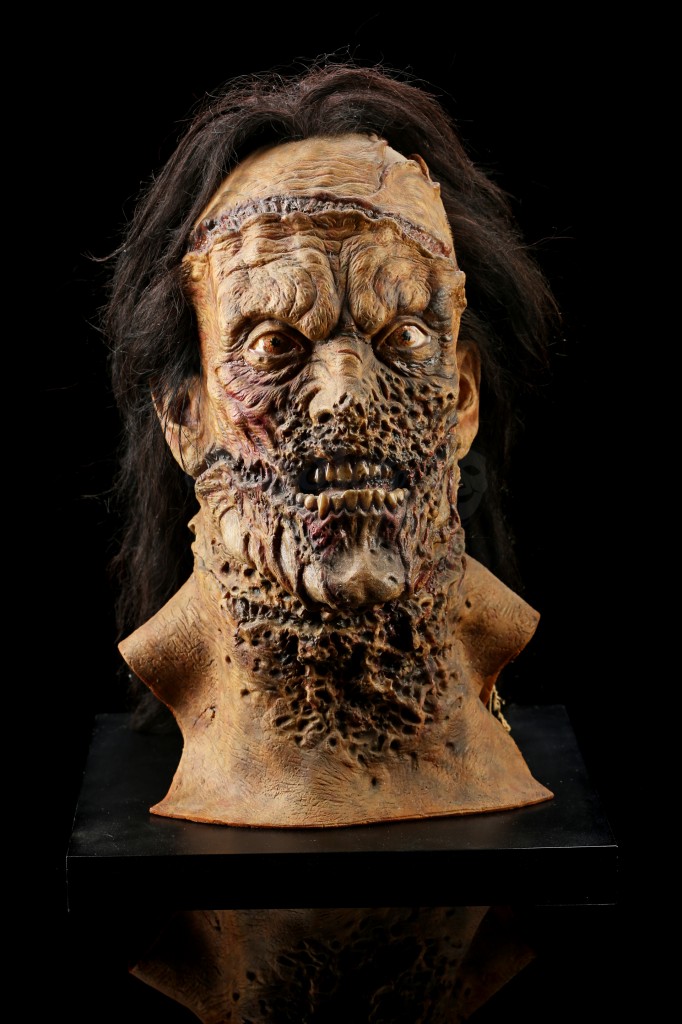 While this mask wasn't used on the film, it was created from the same mould by the Alterian Ghost Factory team that worked on Sam Raimi and Bruce Campbell's third Evil Dead outing. Featuring incredibly cool latex detail and hand-punched hair, this is your chance to look like one of the most iconic horror characters ever. Well, his evil counterpart, at least.
Crow Animatronic Puppet
The Crow: City Of Angels (1996)
£1659/$2495
If you've ever dreamed of owning a piece of animatronics, this is a great example. Though it no longer functions, this bird is still in great condition, with all sorts of amazing details. Just don't ask it to squawk "Nevermore!" – that's the other guy.
Are you brave enough to buy anything? Tell us what sets your spine shivering on Facebook and Twitter.