|
Auctions
Sink Your Teeth Into Our New Dracula Auction
October is the month of Halloween, when ghosts, ghouls and other supernatural beings haunt our streets and our screens. And what better way to celebrate that but with a fantastic selection of props from the most recent TV incarnation of Dracula, which starred Jonathan Rhys Meyers as the titular bloodsucker?
In partnership with Carnival and NBCUniversal, we're excited to present more than 450 lot from the horror drama ready for auction. Head to our website and register at propstore.com/auction to be ready for the online event, which runs between October 12 and October 30. And to get you in the mood, here are five of our favourite lots from the show…
Alexander Grayson (Jonathan Rhys Meyers) Fight Costume & Sword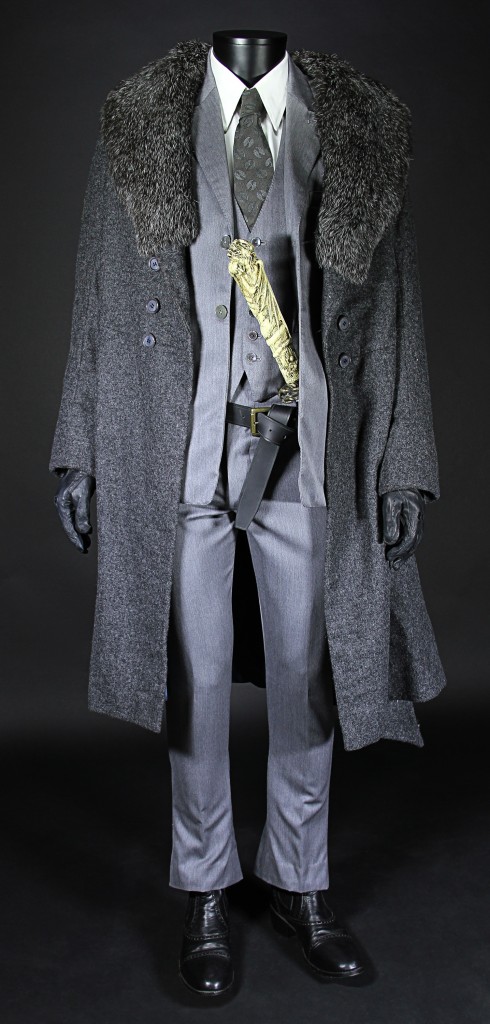 A suit worn by Meyers' himself during the main character's clash with vampire hunter Hermann Kruger (Michael Nardone). It includes a grey overcoat, three-piece suit, white shirt, black leather boots, gloves and belt and a stunt sword with a rubber blade, in case you decide to get into any battle with wannabe Van Helsings.
Mina Murray (Jessica De Gouw) Royal Blue Ballroom Gown
If your tastes run more towards elegant lady's fashion, there is is gown as worn by Mina for an event during the first episode. It boasts beautiful attention to detail and an off-the-shoulder style.
Lady Jane Wetherby (Victoria Smurfit) Vampire Hunting Costume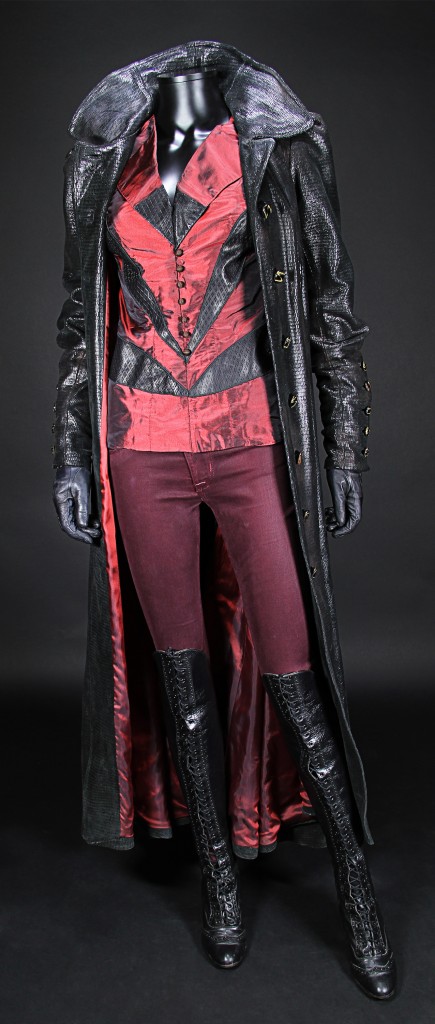 Prefer to be someone who hunts vampires instead of romancing them? Then you'll want Lady Jane's outfit, as worn by the hunter working for the Order Of Dragons.
Hermann Kruger (Michael Nardone) Hero Vampire Slaying Implements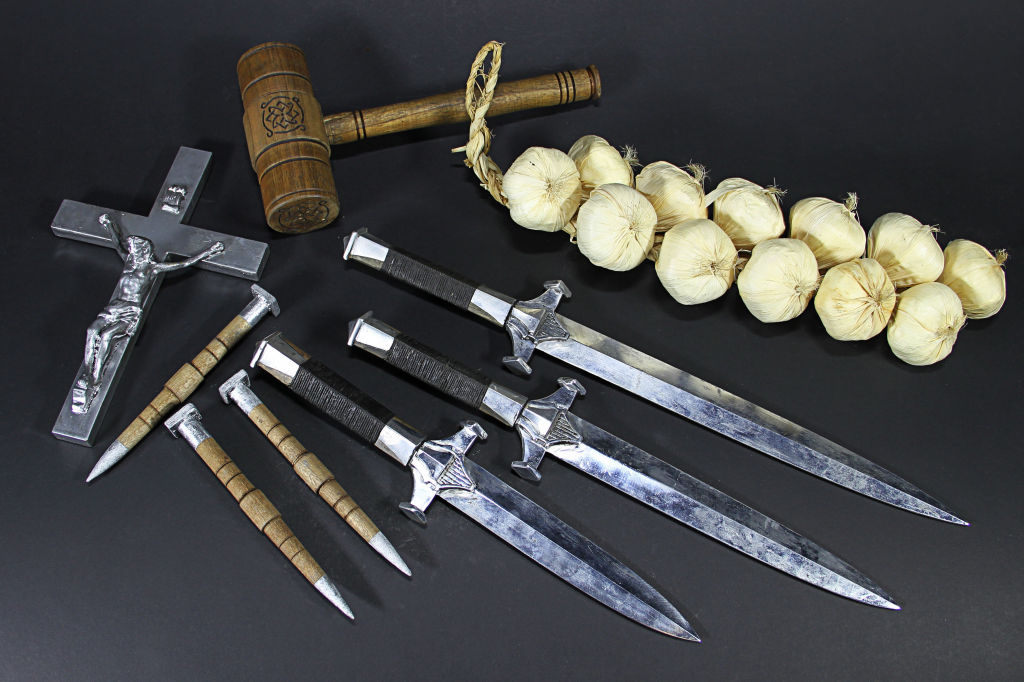 Worried about bloodsuckers in your neighbourhood? Then why not bid on these fantastically crafted weapons. But since two of the items are "hero" props and meant to be held rather than lobbed at people dressed as Dracula, perhaps just display them so vampires know you mean business.
Jonathan Harker (Oliver Jackson-Cohen) Pocket Watch & Chain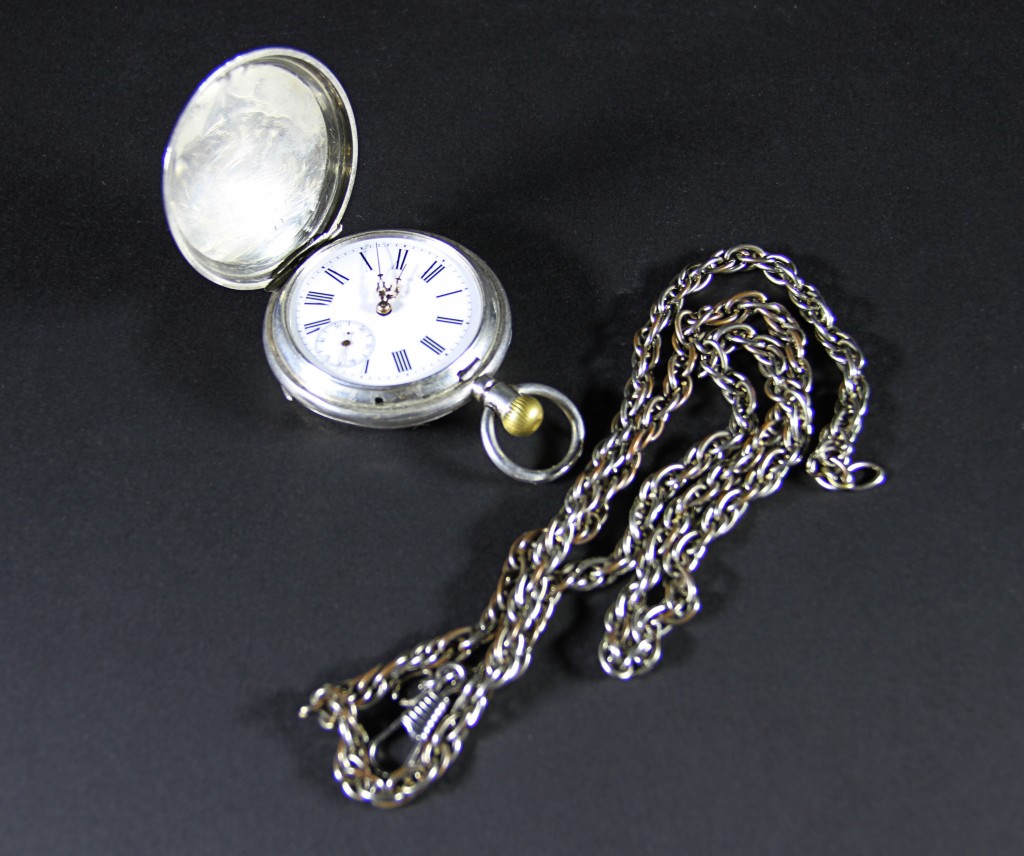 A lot safer than weapons, and less cumbersome than the costumes this watch, as worn by Harker in episode ten, has amazing detailing and comes complete with its own chain.

What do you have a stake in? Tell us over on our Facebook and Twitter pages…
Don't forget to register at propstore.com/auction and check out the event running between 12 and October 30 for more than 450 lots.