By
Dan Jolin
on August 07th 2019 August 07th 2019
Vox Lux proved a unique challenge for costume designer Keri Langerman.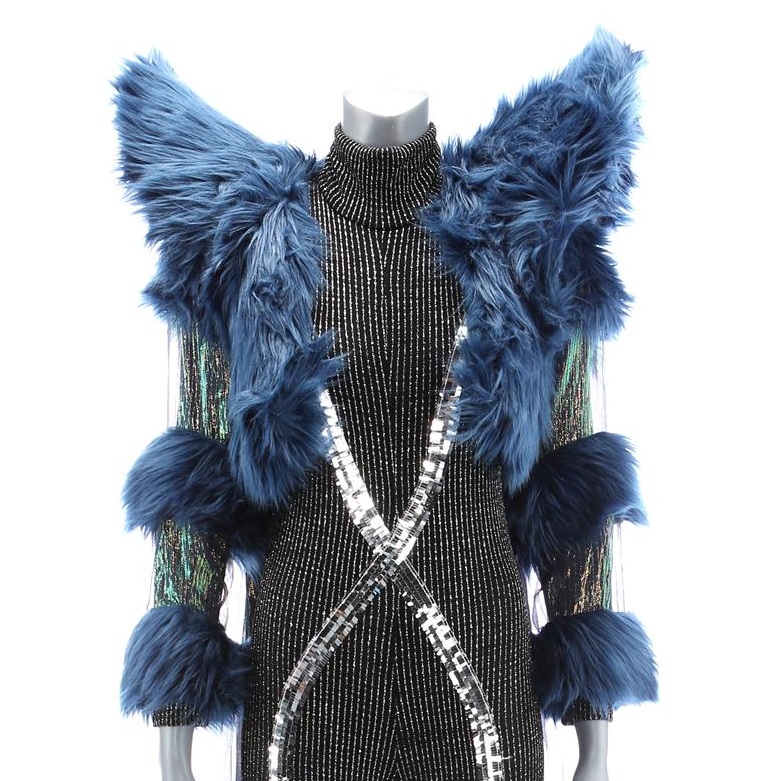 Vox Lux proved a unique challenge for costume designer Keri Langerman. Not only does Brady Corbet's troubling, pop-powered satire bridge two different time periods (the turn of the millennium and the modern day), it also required Langerman to craft the look of a feasible pop star — namely Celeste, played by Raffey Cassidy and Natalie Portman — without directly referencing any real performers. Oh, and because Portman is a vegan, all her outfits had to be animal-product-free, too.
"You would hope you would just walk to a store and buy snakeskin, skintight vegan-leather leggings," Langerman told Dazed in December 2018, "but unsurprisingly, they just don't exist. So you run to the Garment District, buy the fabric, and figure out how to make it work."
But Langerman pulled it off. The movie's sparkling, '80s-retro costumes are striking, and do feel believable without being derivative. "I wanted Celeste to feel like her own person, specific to this film, not a replica of someone who is out there right now performing music," she told Deadline.
This is as evident in Cassidy's stylized motorcycle music-video leathers as it is Portman's shimmering, purple vegan-leather jacket, or her fabulously full-on performance bodysuit, complete with elaborate, trailing robe. This final, showstopping outfit — included as part of Prop Store's Vox Lux auction — involved a collaboration with New York fashion designer LaQuan Smith, with Langerman taking her inspiration from architecture (particularly the new World Trade Center in New York) as much as she did fashion.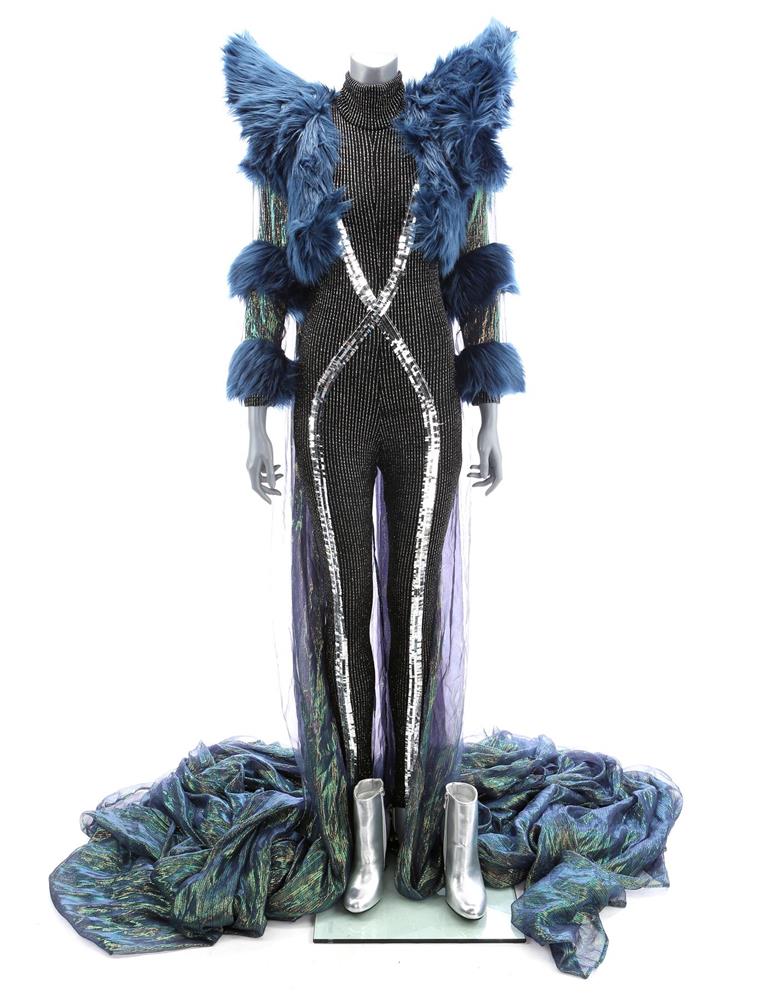 However, for all the outfit's impressive, spangly excess, Langerman did have to rein herself in. Originally, she wanted the robe's train to be as long as Princess Diana's wedding dress: 25 feet. "That was my Everest," the costume designer joked to Dazed. "But once we actually marked out the 25-foot length, I was like, 'Oh, this is not a good idea'." Sometimes, even in pop music, a little restraint is required.

Follow us on Twitter and Facebook to be the first to know about all current & upcoming Prop Store Auctions and more!