By
Prop Store
on April 23rd 2015 April 23rd 2015
Some serious sabres have passed through the Prop Store collection over the years. Take a look at heroic weapons from Gladiator, Braveheart and more!
Some serious sabres have passed through the Prop Store collection over the years. From mythical heroes, to futuristic villains, many cinematic lives have come to an end at the ruthless tips of some of these swords from the silver screen. Take a look at heroic weapons from Indiana Jones, 300, Prince of Persia and more!
Pair Of Immortals Swords With Sheaths, 300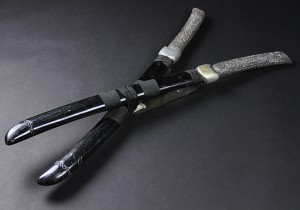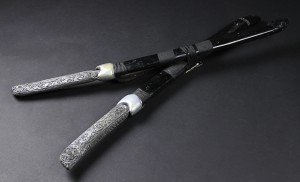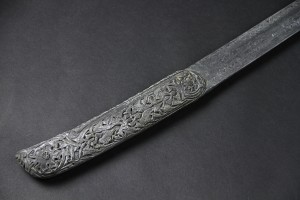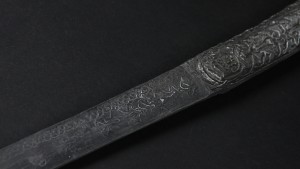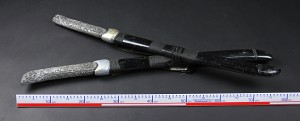 The cinematic retelling of Frank Miller's iconic graphic novel was an appropriately bloody affair. The part-myth, part-fact epic battle of 300 Spartan warriors against the mighty Persian army of Xerxes has survived throughout history, inspiring heroes and artists alike – including director Zac Snyder.
This duo of hard rubber-made swords were used by Xerxes' invading hoarde, in the hands of the disfigured, mask-wearing Immortals. The Immortals were Xerxes' (played by Rodrigo Santoro) elite bodyguards, depicted in the film using the ornate, dual Katana-like swords pictured above.
Prince Garsiv's (Toby Kebbell) Hero Sword, Prince of Persia: The Sands of Time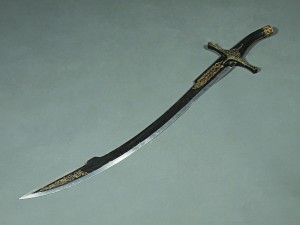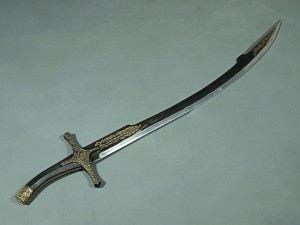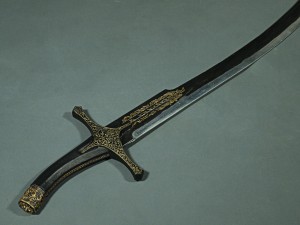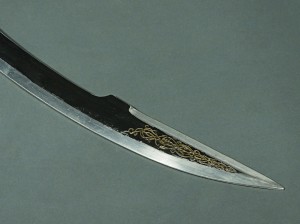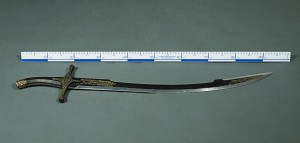 This aluminium sword, inlaid along its blade and finished in black and gold is truly the weapon of a Persian prince. Used by Garsiv (Toby Kebbell) as he pursues his adoptive brother Prince Dastan (Jake Gyllenhaal) to a distant village, this sword is a shining example of fantasy movie weaponry in action.
Head Hunter Sword Weapon, Apocalypto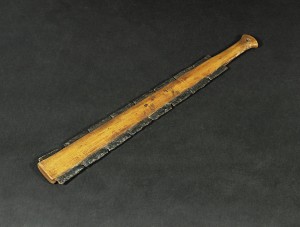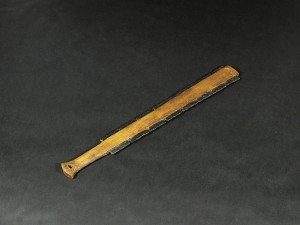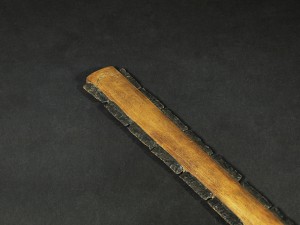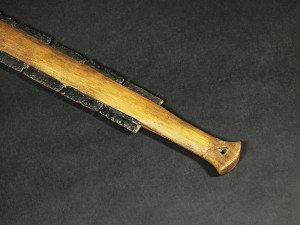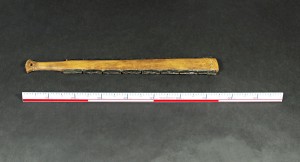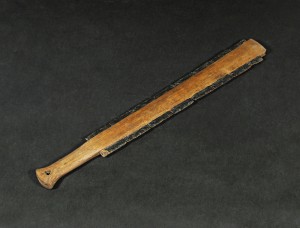 Now for a weapon with a less elegant design, but no less artistry. This primitive-looking weapon is a sword carried by the invading Mayan hunters in Mel Gibson's Apocalypto. Made from lightweight rubber, this fearsome weapon has been expertly made for safe stunt use, with faux obsidian blades along its length.
Temple Thuggee Sword With Scabbard, Indiana Jones & The Temple Of Doom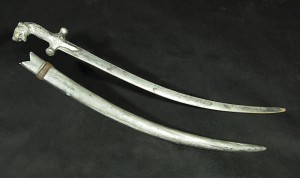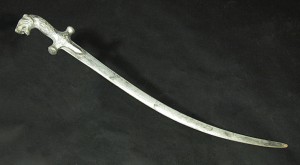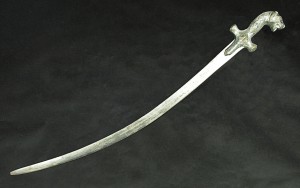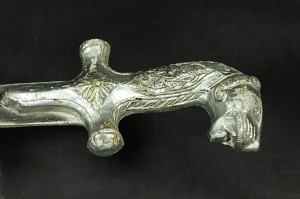 If you like your Indiana Jones retro rather than contemporary, this is the sword for you. Wielded by a Thuggee guard in the Temple of Doom, elaborately topped with a leopard head and patterned cross guard, this weapon is made from painted fibreglass and resin – a true relic from an Indiana Jones classic.
Will Shakespeare's (Joseph Fiennes) Metal Sword, Shakespeare In Love
Now for a weapon with a more romantic side. This was the sword used by William Shakespeare (played by Joseph Fiennes) in the multi Oscar award winning Shakespeare in Love. Ornately carved, both on the brass pommel and metal blade, this is a beautiful prop, used in Will's duel with Richard Burbage (Martin Clunes) on the stage of the Globe towards the end of the movie.
What's your ultimate on-screen sword?
From Conan the Barbarian, to Gladiator, our store and archives are crammed with amazing weapons from epic movies. Which is your favourite? Let us know which sword you want to get your hands on via Facebook or Twitter.