Toy collecting, it seems, has never been more popular. If TV shows like Netflix's The Toys That Made Us or the Discovery Channel's Toy Hunter are anything to go by, the power of nostalgia has driven more people than ever before to seek out playthings from their childhood, whether for the sheer gratification of their personal passion, or as a potential investment…

But what's been driving this new boom? In part, it's a matter of accessibility. Where once you might have only chanced upon that coveted James Bond dinky car or Star Wars action figure at car boot sale or toy fair, we now live in the post-eBay world, where rare toys are far easier to track down and buy online.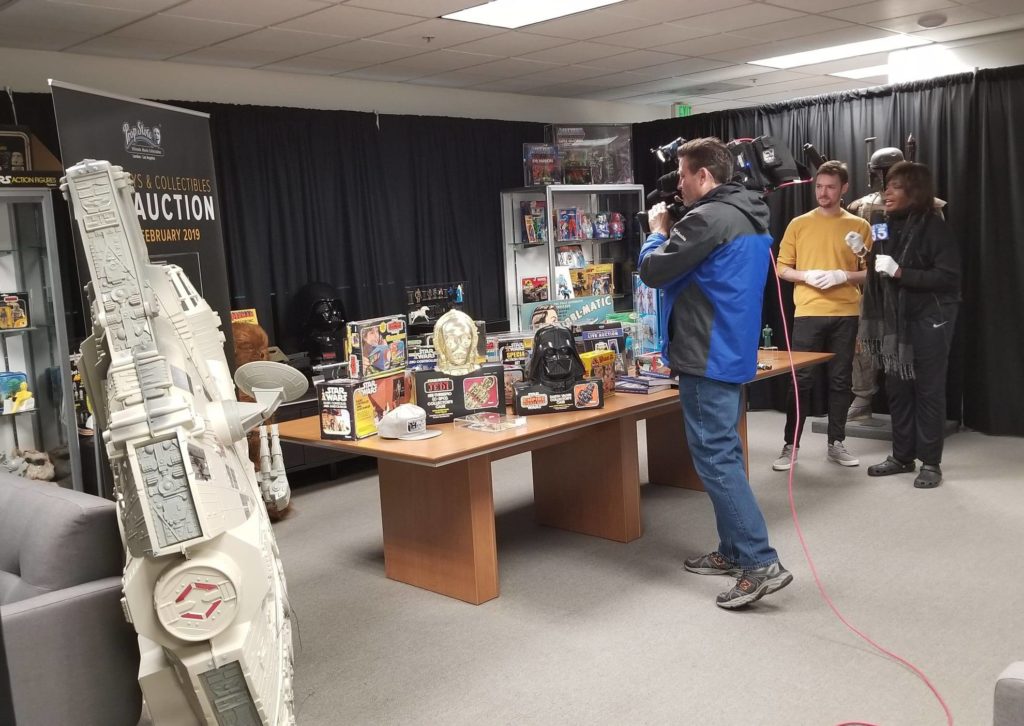 KTLA filming a preview of the February 2019 Vintage Toys & Collectibles at the LA Prop Sore offices

This new digital world has inspired Propstore to run their own dedicated vintage toy auctions, first in the US earlier this year, and now in the UK on 26 and 27 November. It has also enabled some collectors to set up their own business, such as New Yorker Brooke Harajima, who recently told silive.com she saw a market in the popularity of '70s and '80s toys with "the Gen X crowd" and set up her own online vintage-toy retail outlet Brooke's Nook.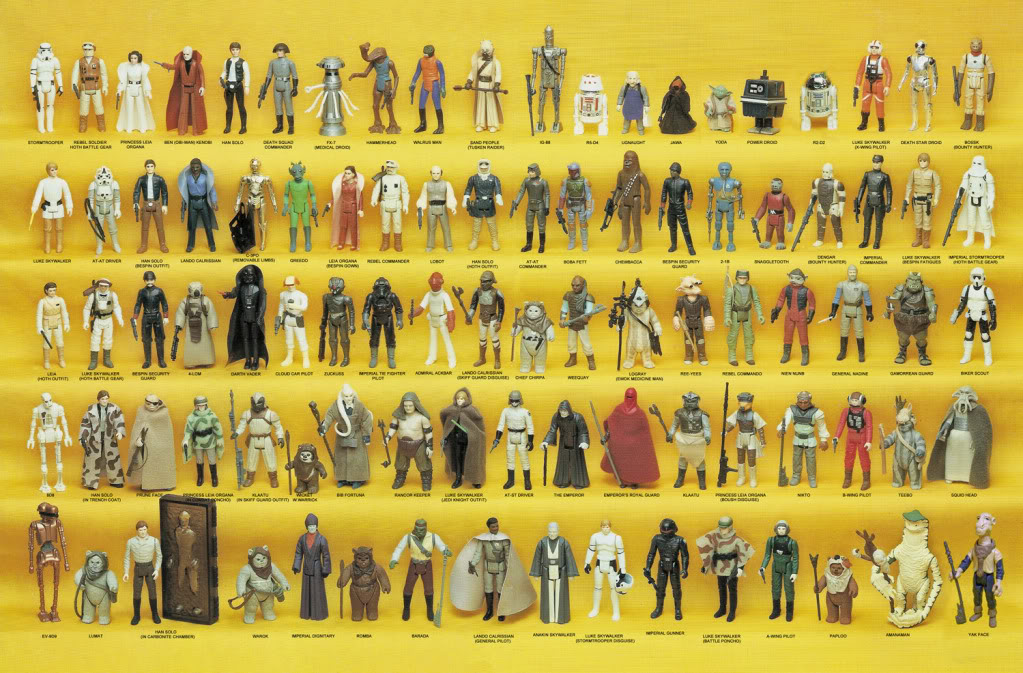 Image courtesy of filmschoolrejects.com
Harajima makes a good point about Generation X. Those who were children when that industry-shaking event known as Star Wars happened are now ideally placed in terms of disposable-income availability, combined with the strength of their nostalgic pull towards those movies, among many others. Despite a shaky start with Star Wars' merchandising — Kenner was infamously a year late with getting its first line of action figures into stores — that film truly changed the game, ensuring George Lucas' heady cinematic blend of war movie, Western, fantasy and space opera became as much a play experience as it was a viewing experience.
Of course, other movies had merch previously — 1968's Planet of the Apes appeared on everything from board games to lunch boxes — but nothing matched the breadth and quality of Star Wars' action figures, vehicles and playsets. Other film properties promptly followed suit: James Bond, Star Trek, even David Lynch's 1984 Dune, whose action figures are now highly coveted among collectors. And today, in addition to official toys for today's big franchises like Harry Potter and Marvel Studios' output, we also have companies like Funko producing their own, brightly appealing collectibles, while the likes of Sideshow Collectible and Mondo now put out highly detailed premium toy lines, with limited runs of 12' or 18' figures selling at high prices.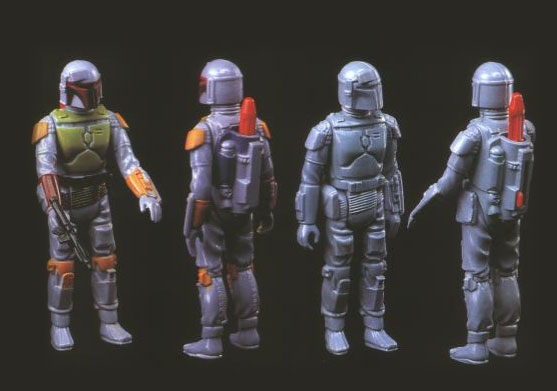 Image courtesy of previewsworld.com

Many collectors speak of the "20-year rule", which is when nostalgic interest peaks, from actually playing with toys as a child to re-engaging with them as an adult collector. That's one reason why Star Wars continues to dominate: we're now 20 years on from The Phantom Menace kicking off the prequel trilogy (while the Special Editions of the original trilogy came two years previously). It is a franchise which continually refreshes itself.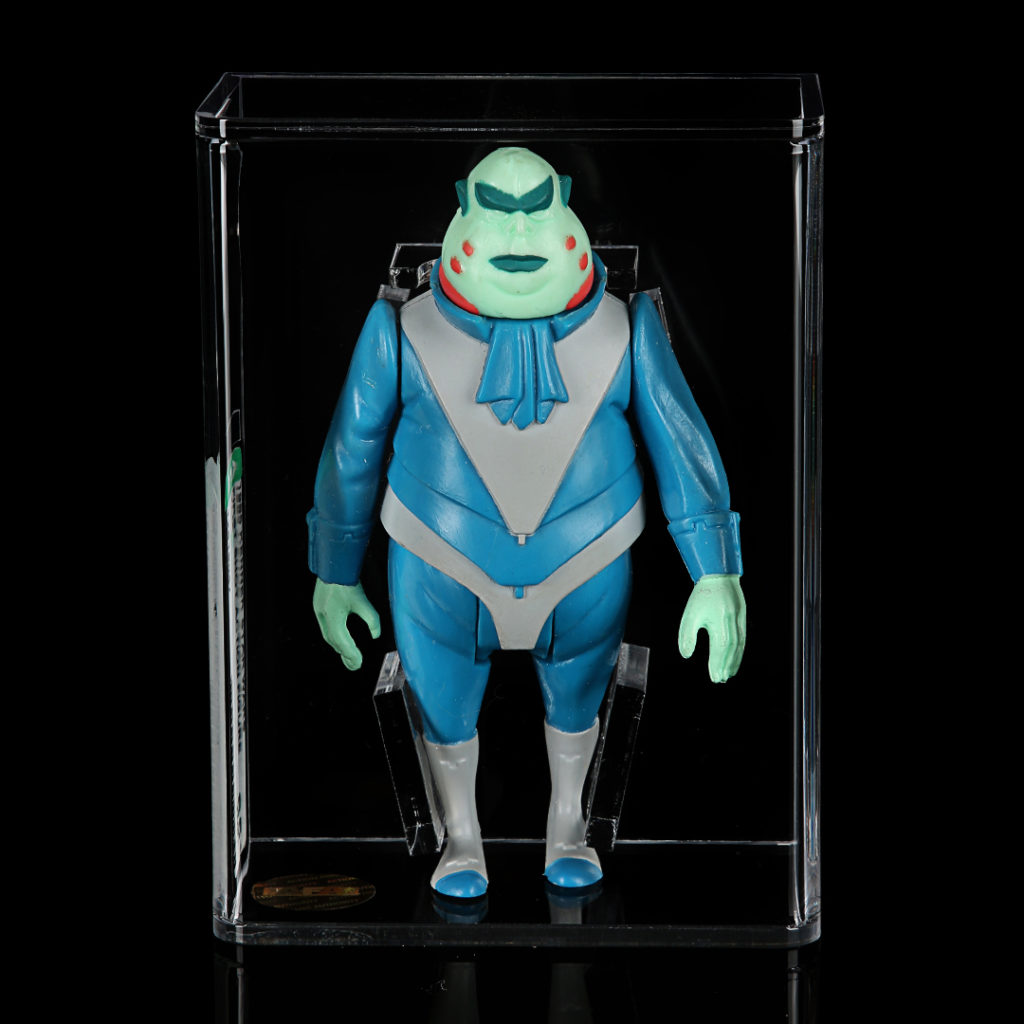 Lot # 344 – Vlix First Shot AFA 85+, Star Wars: Droids, KENNER

Unsurprisingly, the most sought-after vintage toy is a Star Wars figure, namely the 1979 Boba Fett with firing rocket, which never reached stores because its mini projectile was considered a choking hazard (a prototype once sold at auction for more than $86,000). The Star Wars Droids TV show also spawned toys which are highly coveted, not least the Vlix action figure, which exists either as a Kenner prototype, or a Glasslite production figure. Propstore's auction features one of these rotund, green-skinned rarities: a Kenner "first shot" Vlix, which is expected to sell for between £8,000 and £10,000.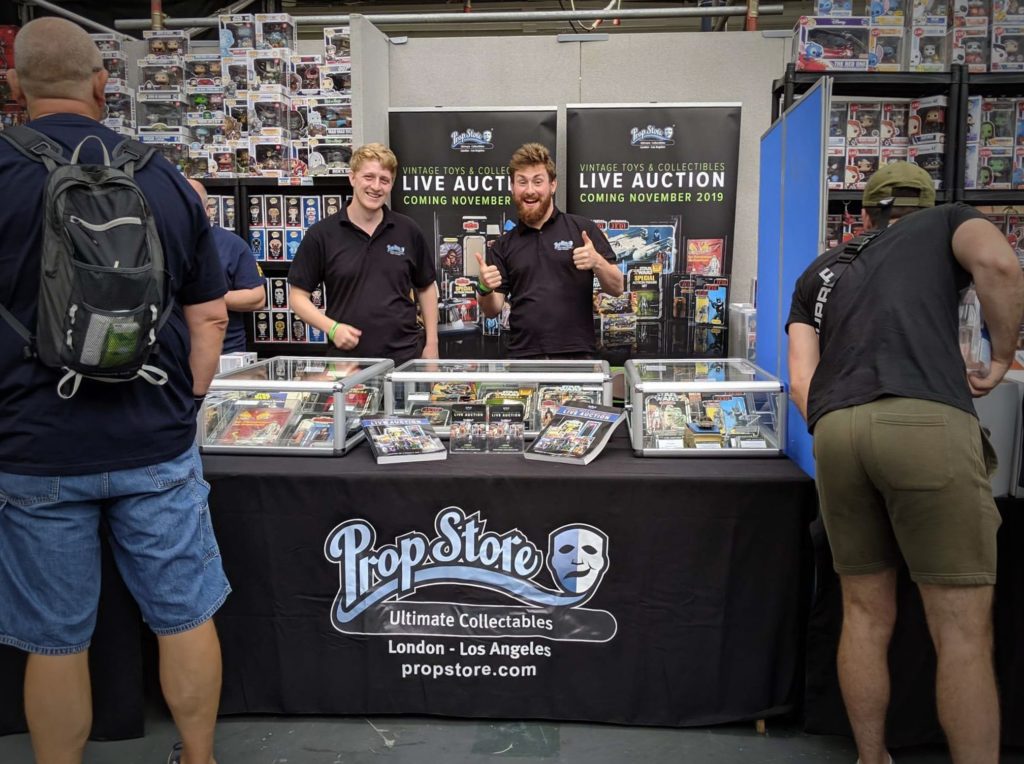 The UK Propstore team showcasing some of our top lots at the 2019 London Film & Comic Con

For most toy collectors, though, the hobby is more about reliving those distant surges of childhood joy in a direct and tactile way than it is investing thousands in such holy grails. For example, Propstore's auction offers sets of loose Star Wars Kenner figures in fair condition for between £50 and £150, making this an appealingly affordable collecting hobby. Another good reason for its surging popularity.

Don't forget to follow us on Twitter and Facebook. And remember, you can explore so much more at our archive and see the extensive range of film and TV items we have for sale and auction over at propstore.com!