|
Auctions
A COLLECTOR'S HEAVEN: Highlights from the 2019 Vintage Toys & Collectibles Live Auction
Each of us falls in love with the playthings we encounter as children, many of them still treasured as we grow up and out of touch with our sense of play. But sometimes we give our toys away, or lose them, or sell them to make space – and immediately after, we regret it. Now, Propstore is returning those lost collectibles to avid and amateur collectors alike with its latest auction: a cornucopia of vintage figures, trading cards, vehicles, proof sheets, and more pieces from every stage of toy production. Whether you prefer Star Wars or Buck Rogers, Topps or Mego, our 2019 Vintage Toys & Collectibles Live Auction offers selections from across the world of collecting. Here are just a few highlight examples from the auction.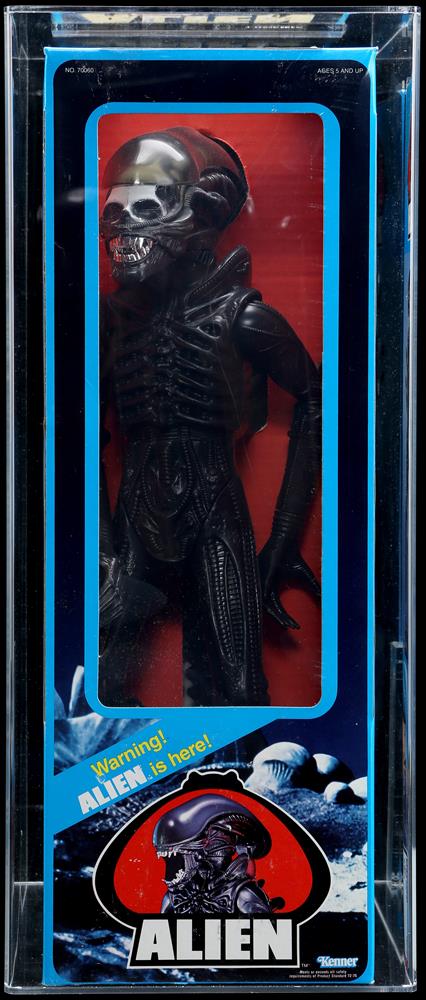 Lot 386 – Alien 18″ Figure AFA U85
This high-graded, 18-inch xenomorph figure from Ridley Scott's Alien isn't every child's idea of a good time; in fact, the line was pulled from production by Kenner when it realized that kids of the '70s were not catching many R-rated body horror films. 40 years later, this increasingly rare specimen remains beautifully preserved, though its dome is slightly out of place from years of handling.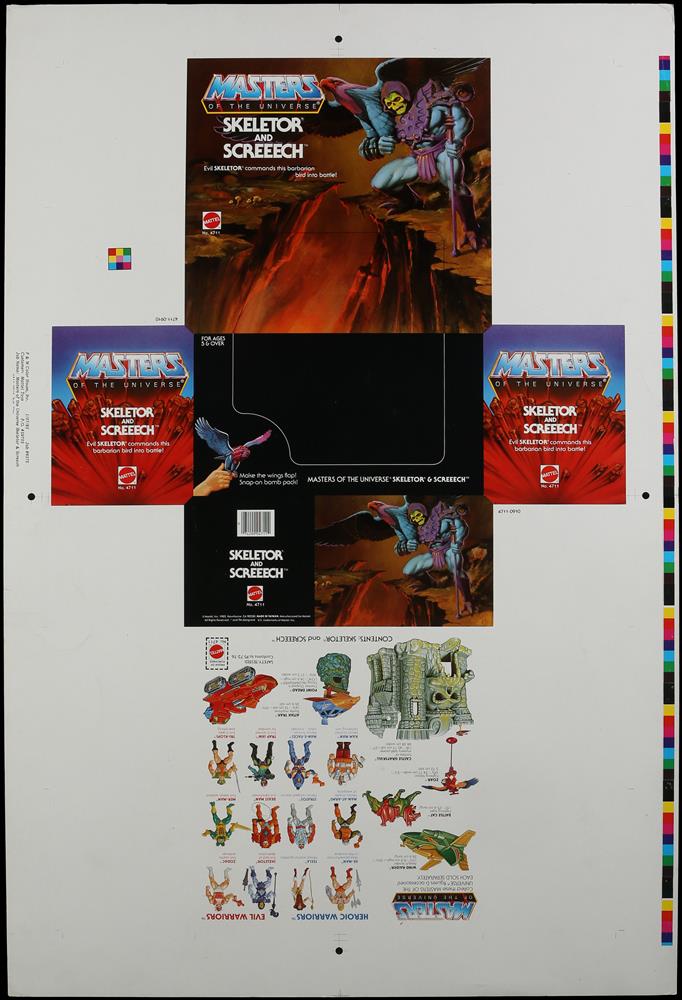 Lot 508 – Skeletor and Screech Proof Sheet
"By the power of Greyskull!" Although He-Man himself is not the main subject of this vibrantly-colored Mattel proof sheet, the action figure based on him does appear alongside the villainous Skeletor and his war bird, Screech. This long, printed sheet also highlights other "heroic" and "evil" warriors from the Masters of the Universe franchise that were in production around the same time. Even in the age of "look it up on Google", this well-preserved proof remains a fascinating testament to the rich process by which our most iconic toys are made.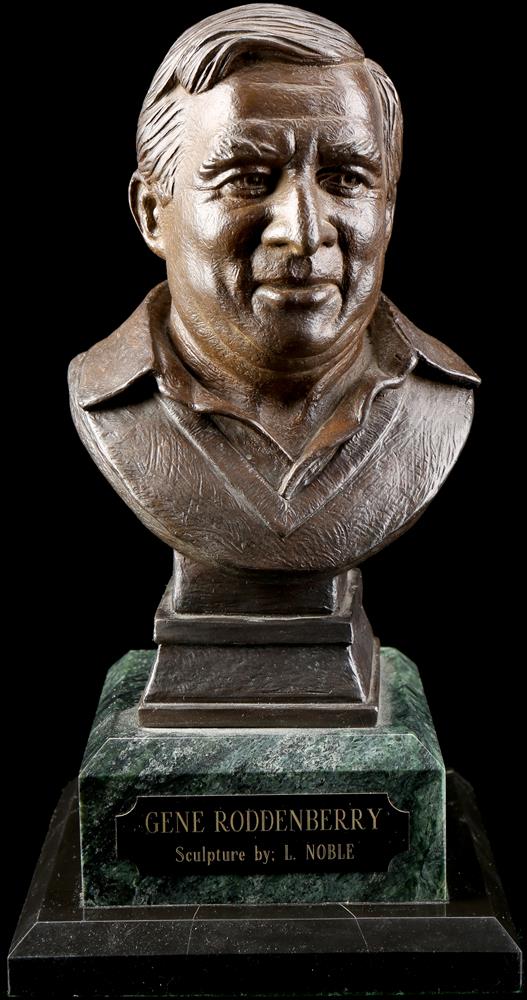 Lot 556 – Gene Roddenberry 12″ Solid Bronze Bust (Lawrence Noble, 1992)
Legendary television producer and the creator of the Star Trek franchise, Gene Roddenberry, was immortalized in bronze by the sculptor Lawrence Noble in 1992. The busts Noble designed  on commission from Dan Madsen, the head of the Official Star Trek Fan Club, were not made commercially available, however: only 3 were produced, including one given to Roddenberry's widow, Majel Barrett. This extraordinary fan artifact is therefore among the most distinctive – and most important – pieces available to Trekkers anywhere in the world.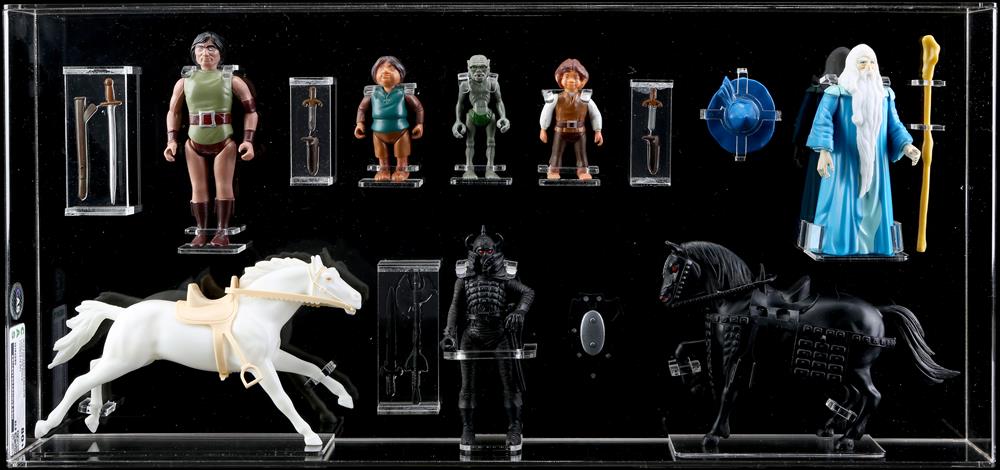 Lot 480 – The Lord of the Rings Complete Collection (Loose) CAS 80+
These wonderful Knickerbocker figures were released in promotion of the popular 1978 animated film The Lord of the Rings. Together, they represent the full collection of tie-in characters, including Frodo Baggins, Golum, Gandalf, and the fearsome Ringwraith. The toys are diverse in shape, size, and color, but all are presented and graded collectively in a handsome acrylic case. You shall not pass…on this item!
These lots and many more are open for bidding now in Propstore's Vintage Toys and Collectibles Live Auction. Thank you for joining us for our blog coverage and be sure to check out our other articles on the Propstore Blog!

Follow us on Twitter and Facebook to be the first to know about all current & upcoming Propstore Auctions and more!