|
Collections
The Propstore Collection Presents…James Bond's MI6 Training Costume
Welcome to our continuing series of collections blogs as Propstore's team digs into the archives and unearths some amazing items. We talk about the film and the prop or costume itself, giving you the facts, the figures and all the details on some fascinating piece of movie history. This time? A casual look for a character usually more famous for his sharp suits and tuxedos…
James Bond's (Daniel Craig) MI6 Training Costume
Skyfall (2012)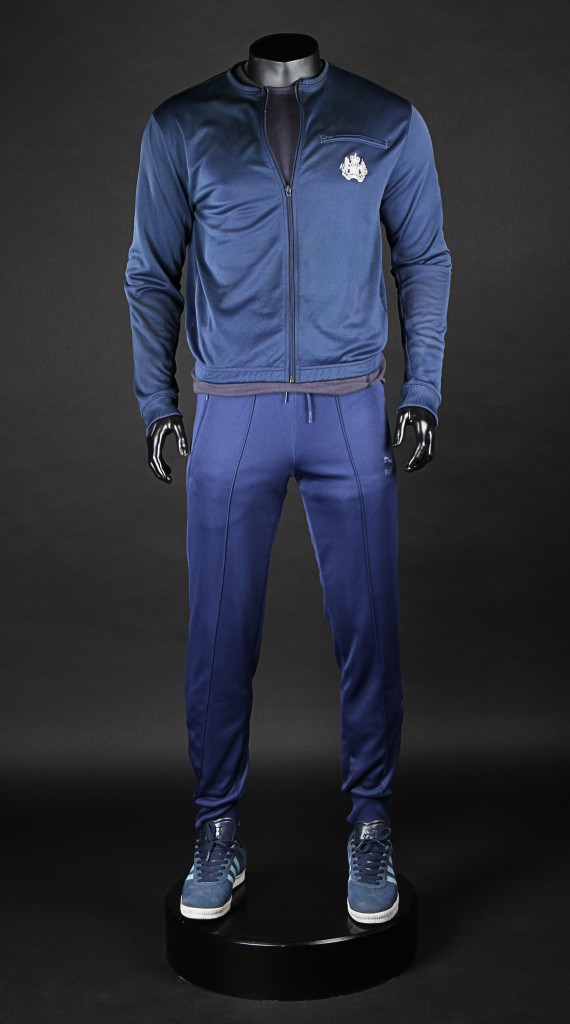 Skyfall is the 23rd film of the James Bond series, which sees him investigating an audacious attack on MI6 that seems to be targeting his boss, M (Judi Dench). It was released in October 2012 to coincide with celebrations for the 50th anniversary of the franchise. Skyfall was a huge critical and financial success, becoming the first Bond entry to generate ticket sales of over $1 billion. The film's title refers to Skyfall Lodge, the childhood home of Bond himself: this remote countryside estate in Scotland was his residence until the death of his parents and provided the location for the dramatic climax of the movie.
After the predictably exciting pre-title sequence where he's seen running down a villain with a stolen data file, Bond is presumed dead. M has written his obituary and a funeral has taken place. Bond, using his "death" as an excuse to retire, returns to action once the attack on MI6 headquarters unfolds. Before he can return to service, he has to undergo a series of physical and mental examinations. Although those tests are failed, M authorises his return to the field.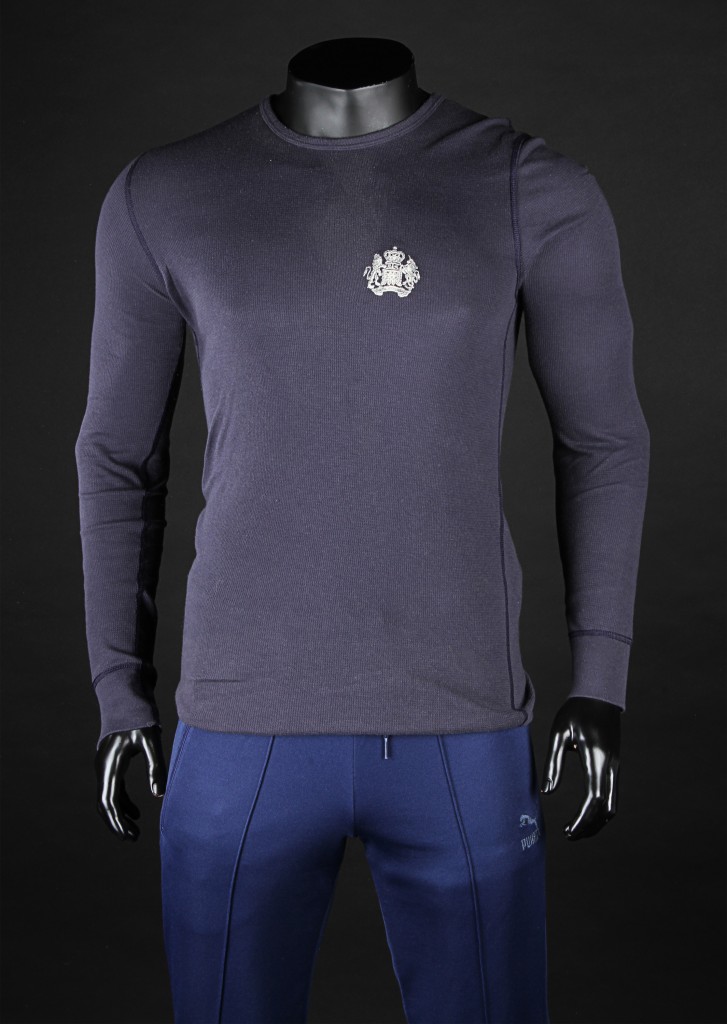 This is the MI6-issue tracksuit worn by Daniel Craig for those sequences. The outfit consists of a navy blue zippered jacket with silver crest to the left chest, navy blue trousers and a blue-grey textured t-shirt also featuring a silver MI6 logo. The set is completed by a pair of blue Adidas training shoes. There's an original costumers' tag attached reading "B23 – Skyfall, James Bond, Daniel Craig, scene –day 7 sc44- sc49, hero", and the costume is presented on a custom made display mannequin. This is the kind of outfit perfect for those who want to say they're cosplaying as Bond, but don't want to go to the expense of picking up a fancy suit. And if you miss the last train and can't afford a cab, you can run home in relative comfort.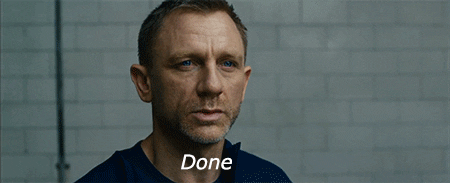 Love this item? Tell us on Twitter and Facebook. You can explore so much more at our archive and see the extensive range of film and TV items we have for sale and auction. Head to www.propstore.com.