Almost 60 years on from Dr. No, people still can't get enough of James Bond, as the hunger for the still-delayed No Time To Die surely shows. With several artefacts from the world of 007 appearing in our upcoming EMLA – from Pierce Brosnan's Walther PPK to Daniel Craig's Skyfall tuxedo – we thought we'd reveal a few fascinating facts about the franchise that you might not yet have heard…

Image courtesy of boredomfiles.com
1. The first time we ever see Bond, it's not Sean Connery.
The inaugural Bond movie Dr. No (1962) is anomalous in a number of ways. It doesn't have a pre-credits sequence, or a title theme-song, while dear old Desmond Llewelyn wouldn't appear as the gadget-wrangling Q until the follow-up, From Russia With Love (instead we have Peter Burton as "Major Boothroyd"). However, present right from the start, in the form that it would largely maintain throughout 007's six-decade run, is that iconic gun-barrel sequence, designed by Maurice Binder.
The suave secret agent appears from the right, strolling along with a hat on his head and a pistol in his hand, before spinning and firing at the camera. Only… that isn't Sean Connery.
While shooting the sequence, Binder figured that, because Bond was in silhouette, he wouldn't need Connery to film it. So the guy we're actually seeing is Bob Simmons: an Army Physical Training Instructor turned stunt performer, who first worked with producer Albert R. "Cubby" Broccoli and director Terence Young on 1953 war drama The Red Beret, and became Connery's stunt double from Dr. No onwards.
Simmons' barrel appearances would continue up to and including third Bond movie Goldfinger, before the sequence was reshot with Connery for 1965's Thunderball.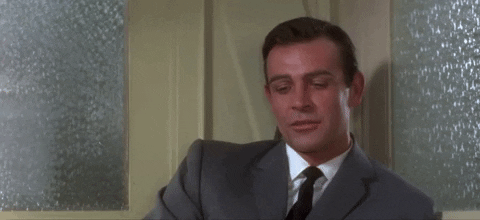 Image courtesy of giphy.com
2. Connery got to keep his James Bond suits.
Despite being a rough-hewn one-time milkman and Mr. Universe contestant, Scottish actor Sean Connery instantly and perfectly embodied the slick MI6 agent – so much so, that Bond creator and author Ian Fleming would give the character Scottish ancestry as a tribute.
Connery also set the template for how Bond should look, with tailor Anthony Sinclair (who tended to director Terence Young's sartorial needs) providing his suits. Sinclair even advised the actor to sleep in them at first, so he could become completely comfortable wearing them.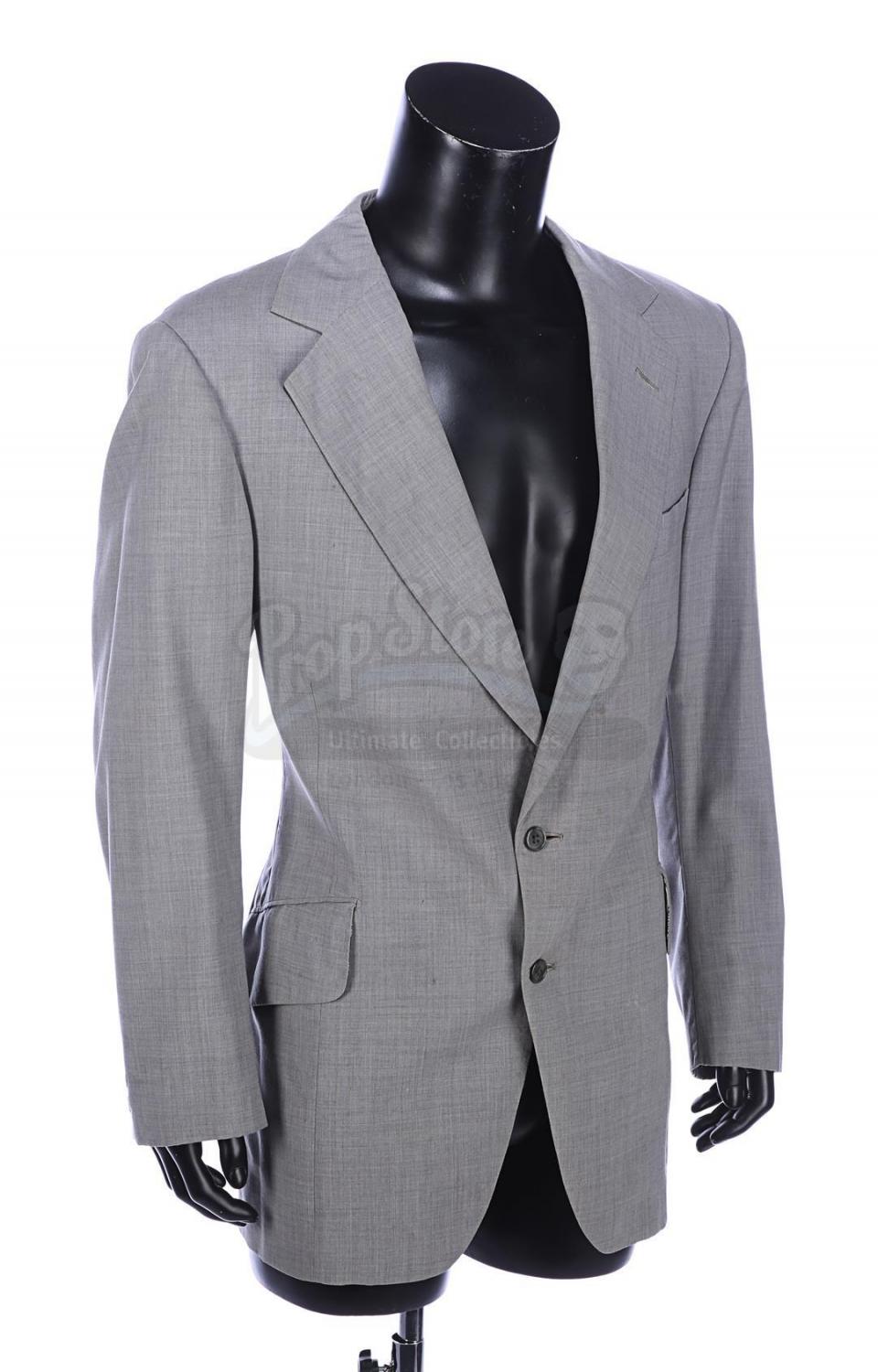 James Bond's (Sean Connery) Screen-Matched Suit Jacket, JAMES BOND: DIAMONDS ARE FOREVER (1971)
Clearly, Connery became very comfortable in his 007 threads – such as the screen-matched jacket from Diamonds Are Forever (1971) which appears in Propstore's 2020 EMLA. Usually at the end of a Bond shoot, he would keep the suits he liked best, as permitted by 007 big boss Cubby Broccoli. Though, not always to wear. According to some reports, Connery often gave them to his accountant as payment for his services.
Image courtesy of 13thdimension.com
3. Ian Fleming and Scaramanga were related. Having been attached to the secretive Special Operations Executive during World War Two, it has been suggested that Sir Christopher Lee might have been an inspiration for the character of James Bond. While there's no conclusive evidence to prove this, it is certain that Lee was known to Ian Fleming, as they were actually related: while he was a boy, Lee's mother married a banker named Harcourt George St-Croix Rose, who was Fleming's uncle – which made them step-cousins.
They must have got on well, because when Dr. No went into production, Lee was the author's first choice to play the titular bad guy, and even offered him the role; not realizing at that point that it had already gone to Joseph Wiseman. But he would eventually have his chance to indulge in some Bond villainy when cast in 1974 as Roger Moore's three-nippled, Golden-gun-toting foe, Francisco Scaramanga.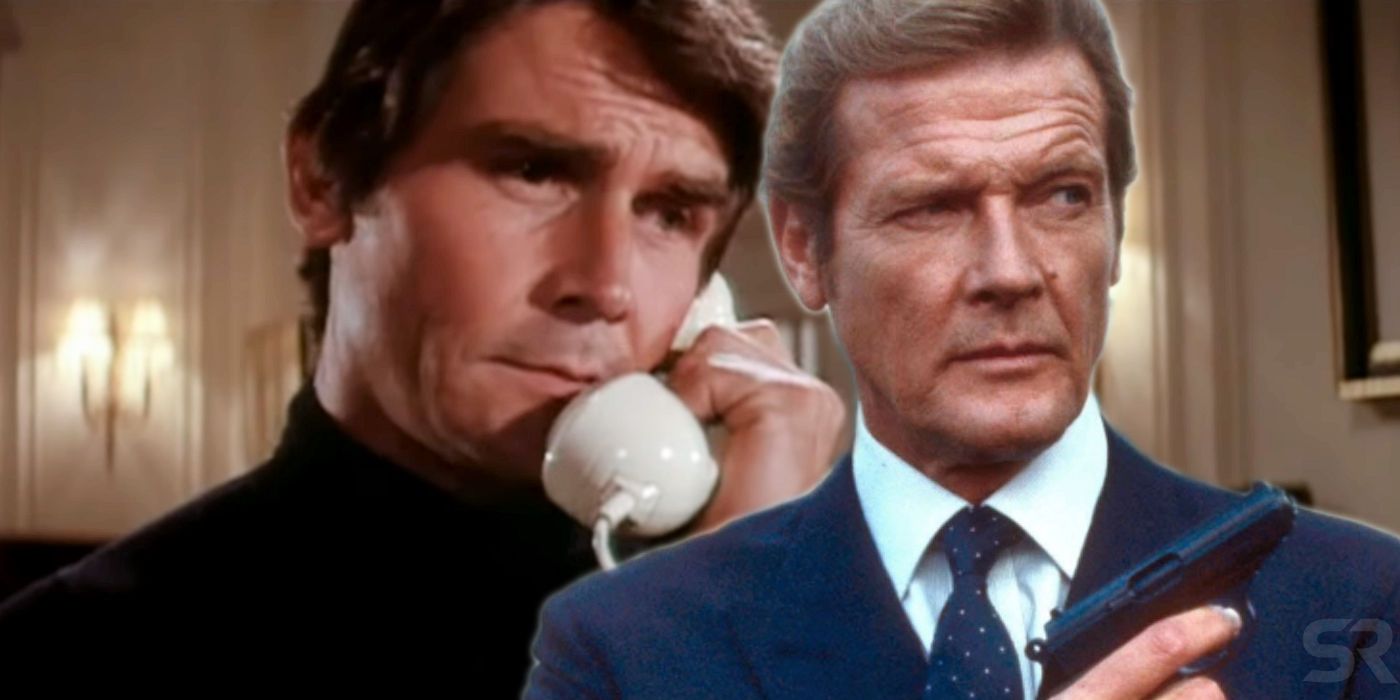 Image courtesy of screenrant.com
4. In 1983, Bond almost turned American.
To date, Bond has been played by Scottish, Welsh, Irish, English and Australian actors. But never an American. Which isn't to say the series' producers were ever against the idea. Stateside actors considered for the role over the years include Clint Eastwood, Dick Van Dyke, Mel Gibson (who's Australian-American) and Smokey and The Bandit star Burt Reynolds, who was approached to take on the role after one-timer George Lazenby refused to return for Diamonds Are Forever (Reynolds turned it down).
The American whose come closest to the role, however, was James Brolin, father of Josh. After 1981's For Your Eyes Only, it looked like Roger Moore (by this point in his mid-50s) was hanging up his Walther PPK. So Brolin, star of Capricorn One and The Amityville Horror, moved into the frame. His screen test was successful, he started physical training for the part, and was even on the verge of moving to London… When Moore was talked into coming back, and returned to the role at the last minute, keeping it until 1985's A View To A Kill – by which time he was a ripe old 58.
Image courtesy of Hollywood Reporter
5. License to Kill was the first Bond movie to not take its name from Fleming.
Up until 1989, the Bond producers had plenty of titles to pick, whether from Fleming's novels or his short stories (including Octopussy, For Your Eyes Only, From a View to a Kill and The Living Daylights). When it came to Timothy Dalton's second mission as 007, it wasn't like they were out of options: Quantum of Solace had yet to be taken, while Risico, 007 in New York, The Property of a Lady and The Hildebrand Rarity were still available, too.
But the 16th Bond adventure was going to do something very different from its predecessors. It was going to set 007 on a personal revenge mission, one which would see him going rogue. Hence its very different title: License Revoked, which appeared on crew T-shirts such as the one featuring in our Live Auction.
Only, it wasn't a title that stuck. There was, firstly, fear that it would be confused with John Garner's 1981 Bond novel License Renewed. And secondly, American test audiences revealed they associated the phrase with their driving licenses – hardly thrilling stuff. So the title was switched to something far more dramatic. But which also, unfortunately, didn't make much sense given the film's plot…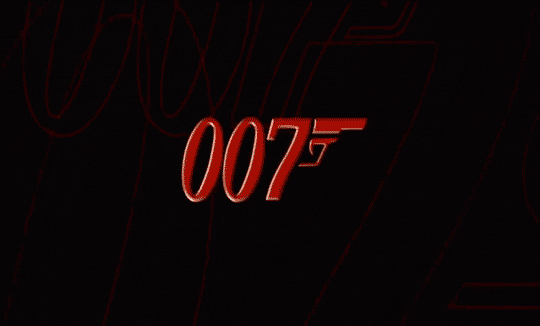 Image courtesy of giphy.com

6. A sequel was by no means a certainty.
From Shirley Bassey's "Goldfinger" to Tina Turner's "GoldenEye", Bond songs have become an integral part of the 007 experience. Indeed, right now, it feels like the closest we can get to seeing the much-delayed No Time To Die is listening to Billie Eilish's theme.
Over the years, there have been many songs recorded for Bond movies which haven't made the final cut, including Johnny Cash's "Thunderball", Blondie's "For Your Eyes Only", and Alice Cooper's "The Man With The Golden Gun". However, only one movie ended up with two songs, and that was Pierce Brosnan's second mission as the world's favourite superspy.
Composer David Arnold had written a "Tomorrow Never Dies" theme song, which Canadian country singer K.D. Lang performed, but it was decided at the last moment that Sheryl Crow's own version was better suited to the opening credits. Even so, the Arnold/lang version was kept, retitled "Surrender" and played over the end credits. Interestingly, there were a lot of unused tunes commissioned for the same film, including tracks from Pulp, Saint Etienne and The Cardigans. It's understandable: this was back when Britpop was still a thing.
Image courtesy of giphy.com

7. Daniel Craig has been Bond for longer than any other actor
It might not feel like it, but Daniel Craig – the actor who was originally lambasted online for being wrong for the role because he's blond – has now owned the role for longer than any of 007's other performers.
Connery initially had a run of five years, then returned in 1971 and 1983 for Diamonds Are Forever and non-EON Bond movie Never Say Never Again, respectively. But Roger Moore outlasted him, playing the role over 13 years in seven consecutive movies. Even so, Craig has recently surpassed even that, with his 2006 Bond debut Casino Royale now hitting its 14th birthday, and his finale No Time To Die yet to hit cinemas, thanks to Covid-related delays.
Image courtesy of Shore News Network

That said, come his retirement he'll have still made fewer Bond movies than either Connery or Moore (five compared to Connery's six official Bonds and Moore's seven), with some significant gaps between instalments: four years between Quantum of Solace and Skyfall (owing to the studio MGM's financial collapse), and five years between Spectre and No Time To Die. Still, you can't fault him for staying power.
If you want to see more of the international man of mystery, make sure to check out our current London Entertainment Memorbilia to discover a whole host of original movie props and costumes from the film that are up for auciton now.

Don't forget to follow us on Twitter and Facebook. And remember, you can explore so much more at our archive and see the extensive range of film and TV items we have for sale and auction over at propstore.com!