|
Auctions
10 Q-uintessential James Bond Film Props Every Fan Needs To Own
If you yearn to be 007 or just love the Bond film series, these are the props you need. We have some fantastic items featuring in this month's Live Auction – you could end up owning something from the decades of duty to Her Majesty's Secret Service!
One Million Dollar "Casino Royale" Chip
Casino Royale (2006)
 Auction price estimate: £600-£800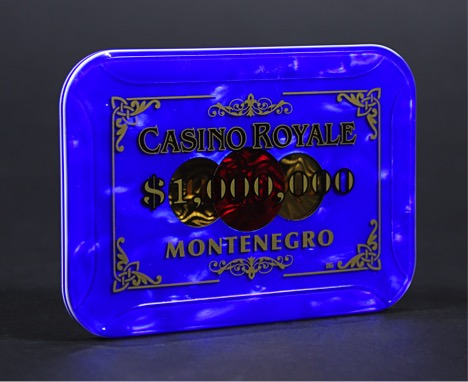 If you want to look like a high-roller, you could bid on this poker chip from the tense gambling scene in Daniel Craig's first outing as Bond. Given the auction estimate, it's a bargain. Just please don't try to cash it…
Die Another Day (2002)
Auction price estimate: £200-£300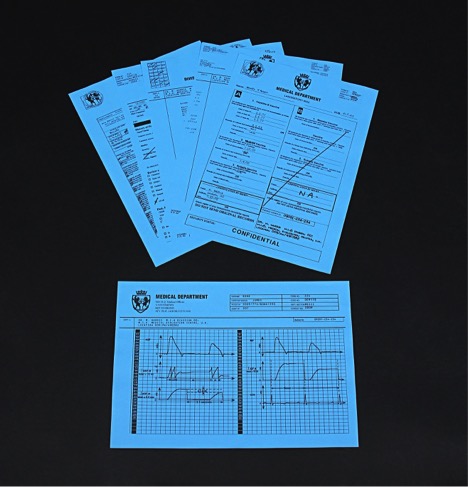 Another of those interesting "made-but-not-seen" props, this was designed to show medical information about Pierce Brosnan's Bond. Bet his blood is mostly comprised of vodka martini.
Promotional Licence Plate and Ephemera
GoldenEye (1995)
 Auction price estimate: £1,000-£2,000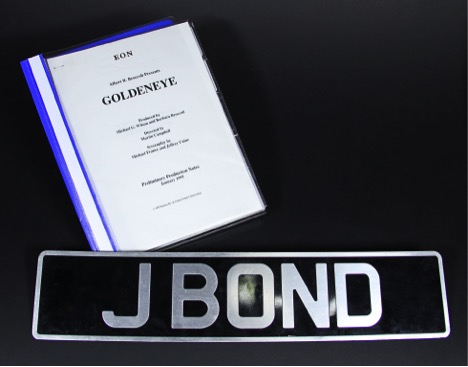 As used in the press launch for the film, this includes the plate, some press notes, promotional stills and a letter of authenticity from EON productions. A rarity.
James Bond's (Timothy Dalton) Scuba Equipment
Licence To Kill (1989)
 Auction price estimate: £3,000-£5,000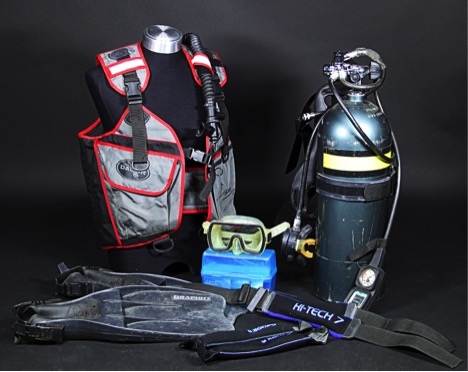 Think Timothy Dalton was an underrated Bond? You're not alone, and now you have the chance to own the diving gear he wore as he thwarted the drug smuggling plans of Robert Davi's Sanchez.
Scaramanga's (Christopher Lee) Revolver
The Man With The Golden Gun (1974)
Auction price estimate: £10,000-£15,000
The late Christopher Lee made such an iconic villain for the Bond movies. And you can own this weapon, which you could still field strip if you wanted to show off. But please treat it with respect!
Moonraker (1979)
Auction price estimate: £1,200-£1,500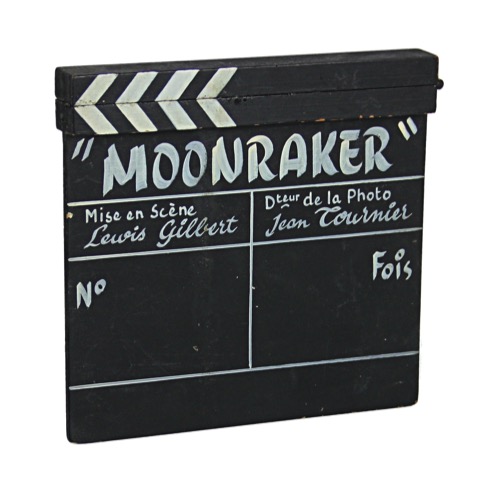 Prefer your props to be from the more technical side of filmmaking? This was used in the production of the space-age Bond outing, and it still works, so watch your fingers.
Never Say Never Again (1983)
Auction price estimate: £800-£1,000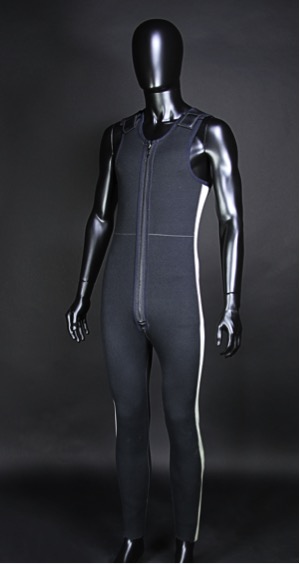 Sean Connery's controversial, non-canonical return to the character still holds plenty of interest. And if you want to dress like one of SPECTRE's goons, this is for you. Just make sure Bond doesn't find you.
Clapperboard
The Living Daylights (1987)
Auction price estimate: £1,200-£1,500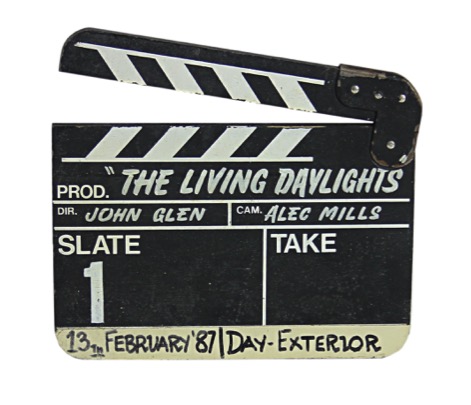 More production gear, this time from the Timothy Dalton era, and featuring the names of director John Glen and cinematographer Alec Mills who worked on The Living Daylights. A great piece of collectible movie history.
Stromberg Submarine Crew Beret
The Spy Who Loved Me (1977)
 Auction price estimate: £200-£400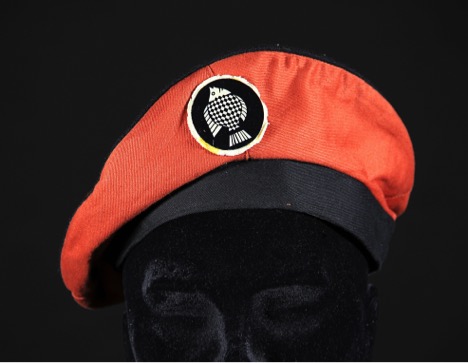 More villainous costuming, this time the headgear worn by the crew of Karl Stromberg's (Curt Jurgens) vessel and featuring his logo. Perfect for that nautical expedition.
James Bond's (Pierce Brosnan) Hero Prop P99 and Prop Silencer
Tomorrow Never Dies (1997)
 Auction price estimate: £10,000-£12,000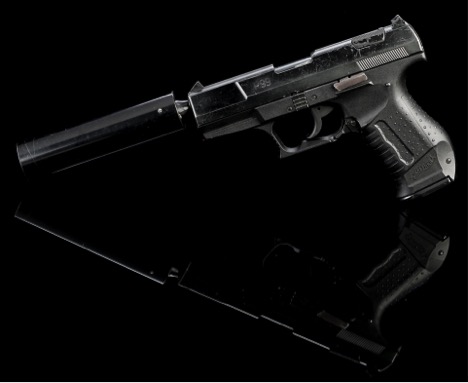 Bond's weapon is one of the most iconic guns in cinema history, and Pierce Brosnan used this one while shooting – in all senses of the word – his second stint as the secret agent.