|
Auctions
Amaze Your Friends And Colleagues With These Awesome Props
Who doesn't love a good movie or TV prop? And if you've got a truly cool item just hanging around the house, you'll have everyone coming over to marvel at it. Head to our Live Auction to place your bid on truly awesome lots!
Wolverine (Hugh Jackman) Claw Set
X-Men 2 (2003)
Auction price estimate: £4,000-£6,000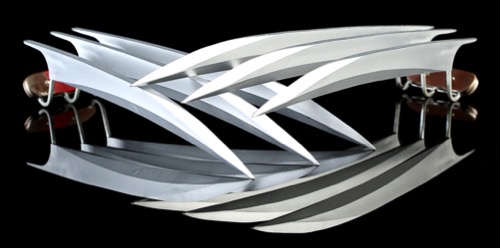 Wolverine's most famous weapons as worn by Hugh Jackman himself. Surely a must-own item, especially if you make your own "snikt!" noise of the blades sliding out to go with them. Actually, skip the noise.
Superman IV: The Quest For Peace (1987)
Auction price estimate: £4,000-£6,000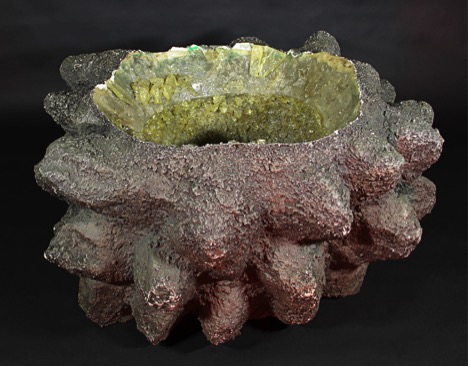 What better talking point for a room than a prop used by Christopher Reeve playing the world's most famous superhero? You might end up re-decorating your whole room with a rock and crystal theme.
Anakin Skywalker (Sebastian Shaw) Facial Appliances and Lifecast
Star Wars: Return Of The Jedi (1983)
Auction price estimate: £30,000-£40,000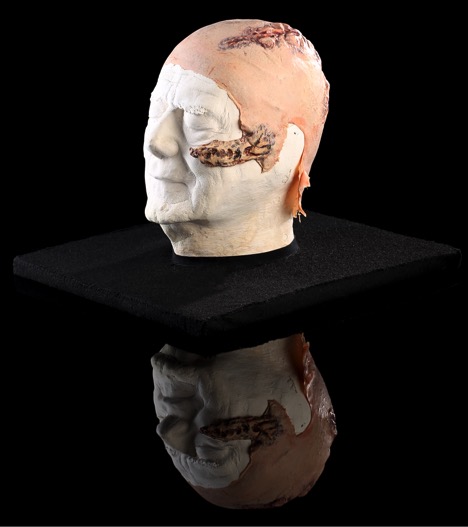 Props from the Star Wars movies are guaranteed cool points among your friends, and this comes from one of the famous moments in Jedi. Plus who doesn't want to own a cast of actor Sebastian Shaw's head?
Star Wars: A New Hope (1977)
 Auction price estimate: £15,000-£20,000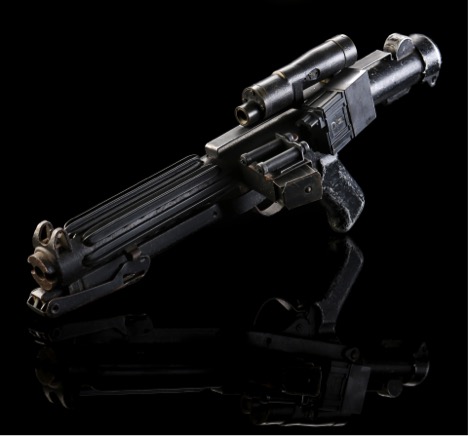 You might not want to squeeze yourself into some used Stormtrooper armour, but you'll want to own one of their weapons, which caused so much trouble for our heroes (even if they were a little easy to dodge).
Ambassador-Class Starship Model Miniature
Star Trek: The Next Generation (TV 1987-1994) & Star Trek: Deep Space Nine (TV 1993-1999)
 Auction price estimate: £40,000-£60,000

Star Trek fans will get a kick out of seeing this model, which became something of a workhorse across the popular series, appearing as several different ships through the years. Idea! Set your guests a quiz as to which vessels this hardy model was used as.
Spock's (Leonard Nimoy) Science Officer Uniform
Star Trek (1966)
Auction price estimate: £50,000-£70,000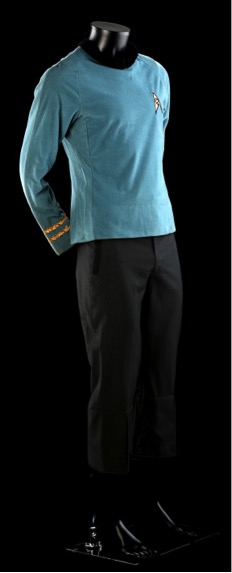 If your tastes run more towards classic Trek, you'll surely be interested in the iconic costume worn by Leonard Nimoy in several episodes of the second season. And be thankful it's not a red shirt – those can get you in trouble.
The Rocketeer's (Bill Campbell) Hero Helmet
The Rocketeer (1991)
Auction price estimate: £14,000-£18,000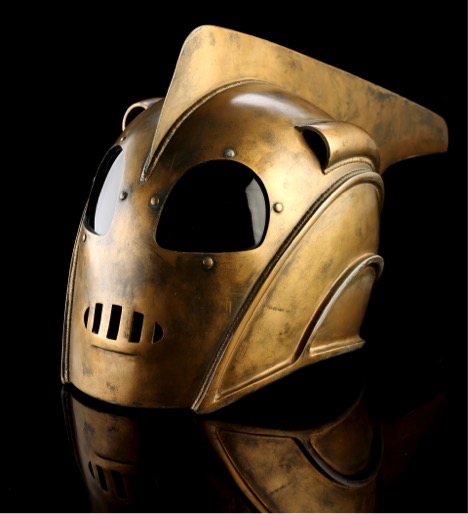 It's more of a cult film than your Star Wars and Star Treks, but fans of Joe Johnston's nostalgic adventure truly love it. And they'll be delighted to see this, worn by Bill Campbell playing the heroic title character.
Captain Jack Sparrow's (Johnny Depp) Sword
Pirates Of The Caribbean: Dead Man's Chest (2006)
Auction price estimate: £4,000-£6,000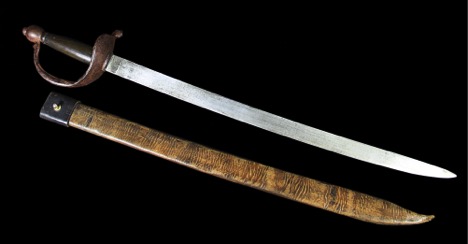 While Johnny Depp's Captain Jack is more of a lover – and a gambler, drinker, smuggler etc. – than a fighter, he can take care of himself. And this sword comes from the classic wheel fight in the second Pirates film.
Model Miniature Sarang Lunar Rover
Moon (2009)
 Auction price estimate: £5,000-£7,000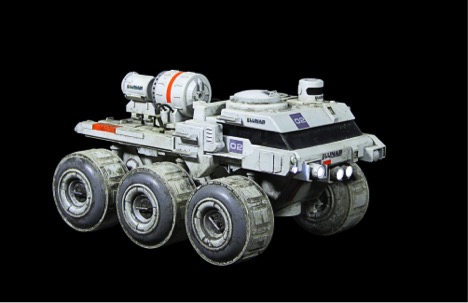 Bringing the sci-fi collection much more up to date, this excellent model from Duncan Jones' fantastic film is well worth a bid. It still has all of its electronics and features some amazing detailing.
The Lord Of The Rings: The Fellowship Of The Ring (2001)
Auction price estimate: £25,000-£30,000
A rare opportunity to own a prop physically used on the set, this was the weapon of the terrifying Witch King, who stabs Elijah Wood's Frodo. Built by the renowned Weta Workshop, it's great for Tolkien fans.
Legend (1985)
Auction price estimate: £5,000-£7,000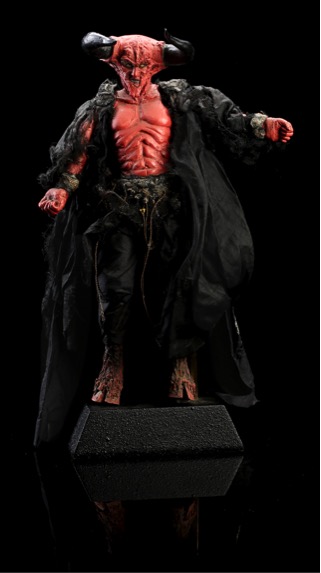 Ridley Scott's fantasy has lots of memorable moments. And this puppet – a model of Tim Curry's horn-sporting character – would let you recreate his defeat. But perhaps you should just show it off instead.
James Bond's (Pierce Brosnan) Hero Walther P99 And Silencer
Tomorrow Never Dies (1997)
 Auction price estimate: £10,000-£12,000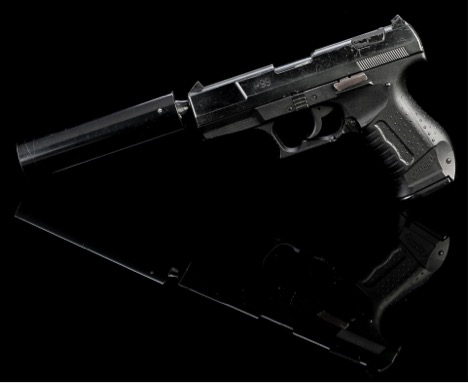 Does a piece of Bond history interest you? This was a blank-firing prop – since deactivated for safety – used by Pierce Brosnan's 007 throughout the film's climatic final action sequence.
The Grail Knight's (Robert Eddison) Sword
Indiana Jones And The Last Crusade (1989)
Auction price estimate: £3,000-£5,000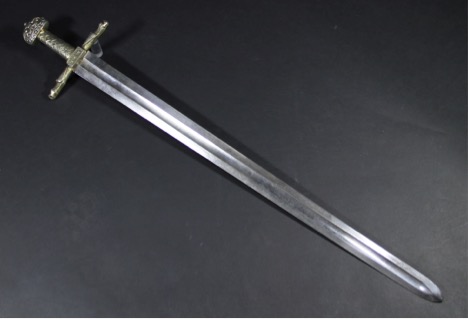 Held by the spectral warrior who greets Harrison Ford's Indy as he arrives in the grail chamber, this is a fantastically well-maintained weapon from Steven Spielberg's immortal Indiana Jones movies.
Hogwarts' Acceptance Envelope
Harry Potter And The Philosopher's Stone (2001)
 Auction price estimate: £2,000-£3,000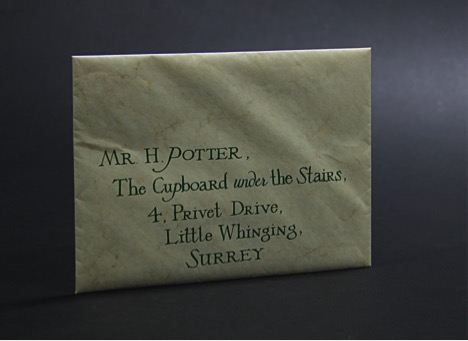 Harry Potter fans of all ages will want to see this one – used in the movie and one of the very few to bear an actual Hogwarts wax seal.
Commodus' (Joaquin Phoenix) Arena Costume
Gladiator (2000)
 Auction price estimate: £15,000-£20,000
Worn by Joaquin Phoenix in his final duel with Russell Crowe's Maximus, this is a typically OTT outfit for the cruel Roman villain.