By
Prop Store
on September 16th 2015 September 16th 2015
Prop Store founder Stephen Lane shares his favourite lots in the forthcoming television and movie memorabilia live auction taking place on 23rd September 2015.
Stephen Lane founded Prop Store in 1998. In that time he's seen thousands of the most coveted pieces of movie memorabilia come and go, so he has certainly developed a keen eye for a film prop or two.
Join us as we go behind the scenes at Prop Store to reveal Stephen's favourite lots in the forthcoming Entertainment Memorabilia Auction. With nearly £1million of props and costumes due to go under the hammer, the live auction is eagerly anticipated by everyone here at Prop Store, and by film fanatics and collectors around the world.
For your chance to own one of these incredible pieces of film memorabilia, simply register for the live auction to place your bid in person, online or by telephone on the 23rd September 2015.
1. Leeloo Dallas' (Milla Jovovich) Multi Pass
The Fifth Element (1997)
Estimate £4,000-£6,000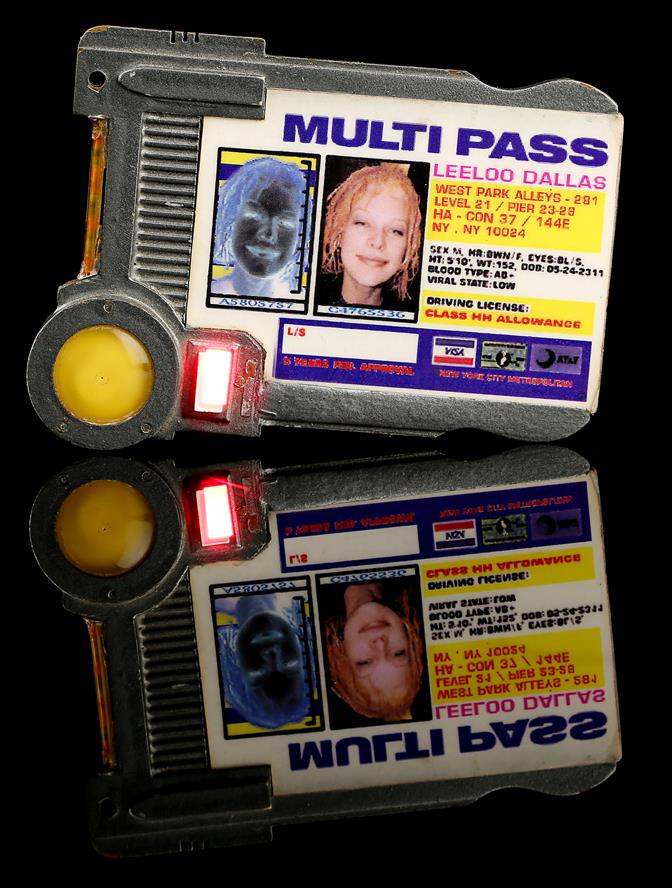 Lot number 144 is one the most requested props from this cult sci-fi classic that we're asked for time and time again. It's the only one I've ever seen in private hands so we're expecting a bit of a bidding war for this piece come the 23rd September. This is one item that encapsulates the whole film in one small, hand held prop… 'Mooooolteeepasss!!'
2. Ambassador-Class Starship Model Miniature
Star Trek: The Next Generation (TV 1987-1994) & Star Trek: Deep Space Nine (TV 1993-1999)
Estimate £40,000-£60,000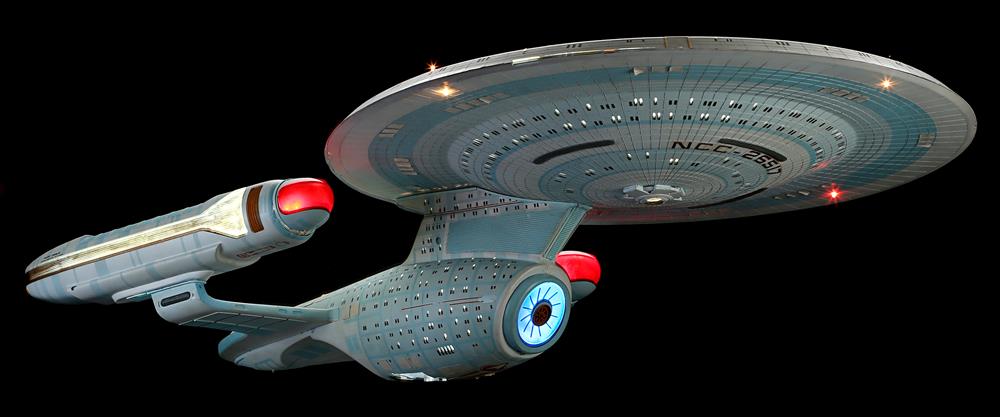 I think this piece (lot number 344) pretty much speaks for itself – it's a frickin' starship! It's a great scale, easy to display, and screams 'Star Trek' at you as soon as you see it. Model miniatures are a dying art, with computer-generated effects replacing them in so many modern day television shows and films. As this continues, incredibly intricate items like this will become increasingly scarce. They're already almost impossible to acquire, making this piece a real collector's item.
Star Wars: A New Hope (1977)
Estimate £15,000-£20,000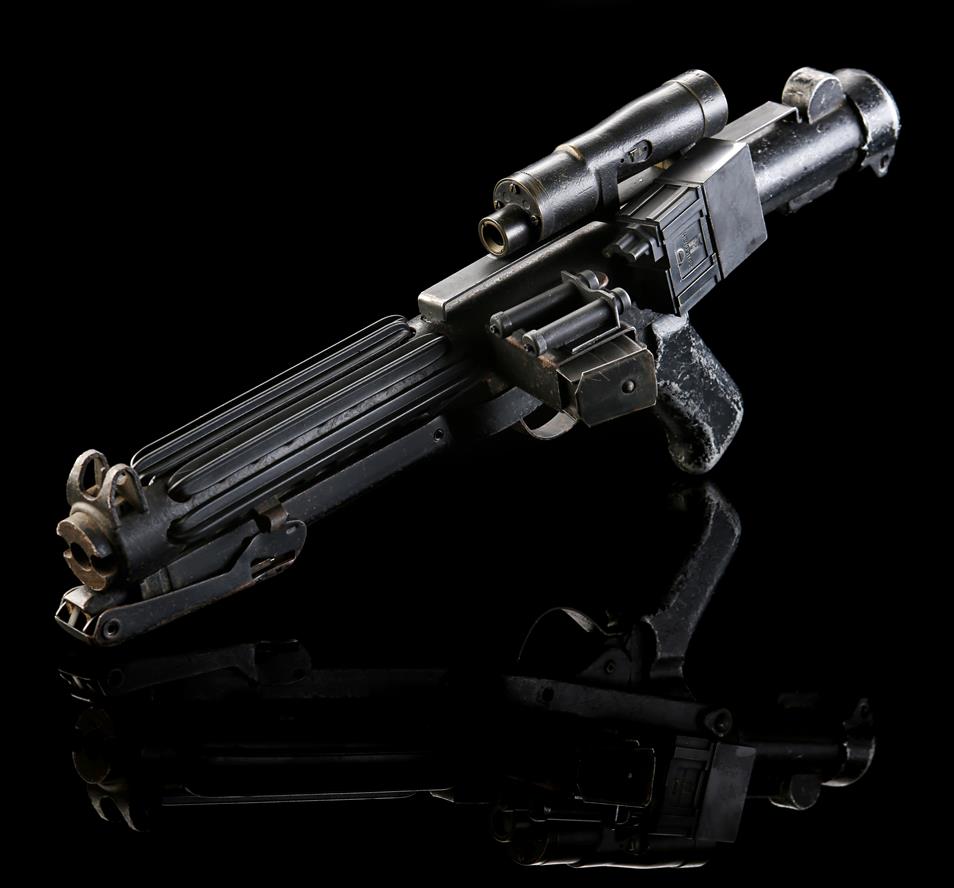 Star Wars is pretty much responsible for my passion for collecting original film props and costumes. One of the first significant props I bought for my personal collection was a Rebel Blaster from A New Hope, which I picked up about 25 years ago, so it's pretty obvious why this piece (lot number 374) is so close to my heart.
The Stormtrooper Blaster gets a huge amount of screen time and is used by the main characters in the movie, so everyone knows exactly where this great prop is from.
The Dark Crystal (1982)
Estimate £8,000-10,000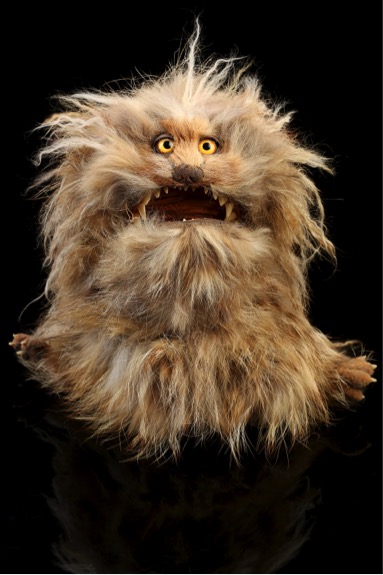 Lot number 88 is in my top six because it's Fizzgig – what's not to love!
6. Scaramanga's (Sir Christopher Lee) Revolver
James Bond: Man with the Golden Gun (1974)
Estimate £10,000-£15,000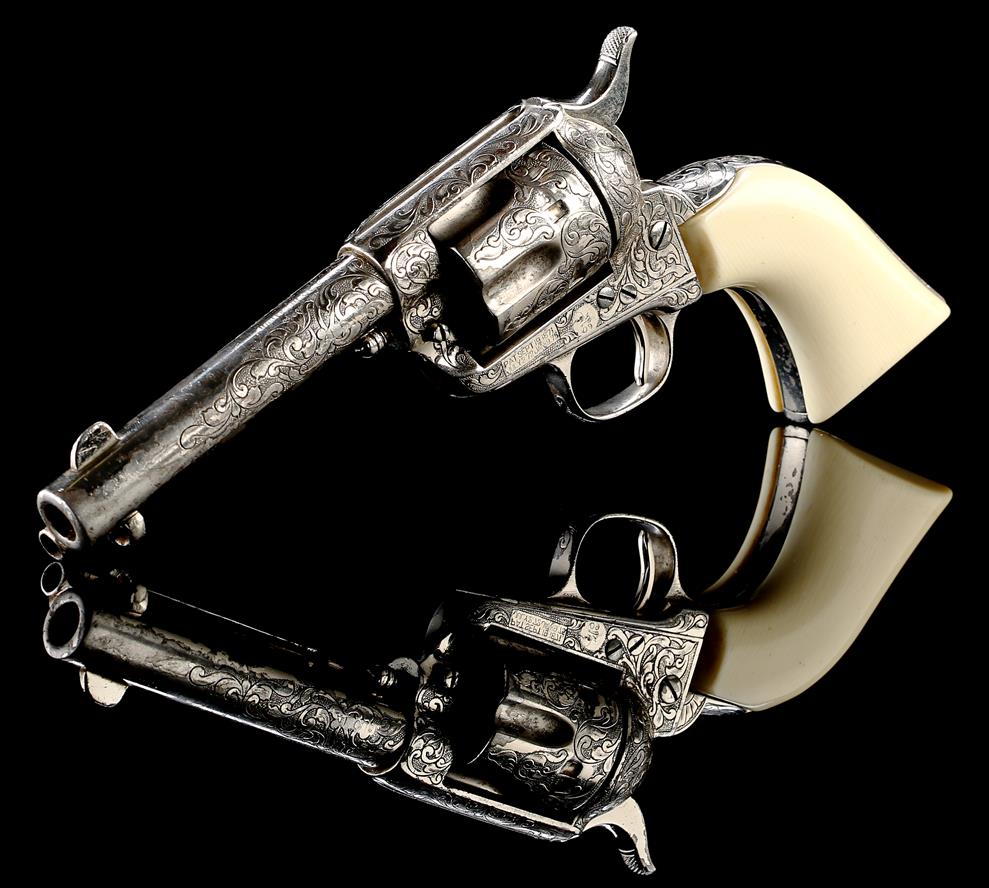 Every Bond fan loves the guns, the gadgets and the girls, and this prop (lot number 201) is one of those iconic guns from one of the most popular Bond films. It features in the film when Scaramanga points it at Bond (Sir Roger Moore) when he first arrives at his island hideout. But in true Bond villain style, he doesn't simply shoot Bond with it – that would be too easy. Instead, he shoots the top off the champagne bottle on ice right next to him which perfectly sets the tone. Genius!
All these props can be yours to own, so register for the live auction on 23rd September and get ready to place your bid!
Which lots from the auction are you most excited about? Share your dream pieces of television and movie memorabilia on Facebook or Twitter.