|
Auctions
Spotlight On Han Solo At TimeOut | Highlights from EMLA 2018
Straight from a galaxy far, far away this year's amazing top lot is definitely out of this world. For the first time ever, Han Solo's jacket from The Empire Strikes Back (1980) is up for public auction and is being given star-studded treatment at the London Timeout offices…
Since its announcement in this year's auction, the Han Solo jacket has definitely had an amazing reception by friends and fans alike. From headlining national newspapers and sites, to being discussed on Jimmy Kimmel with Star Wars alumni Mark Hamill, the million pound question now is – how can you get your hands on it?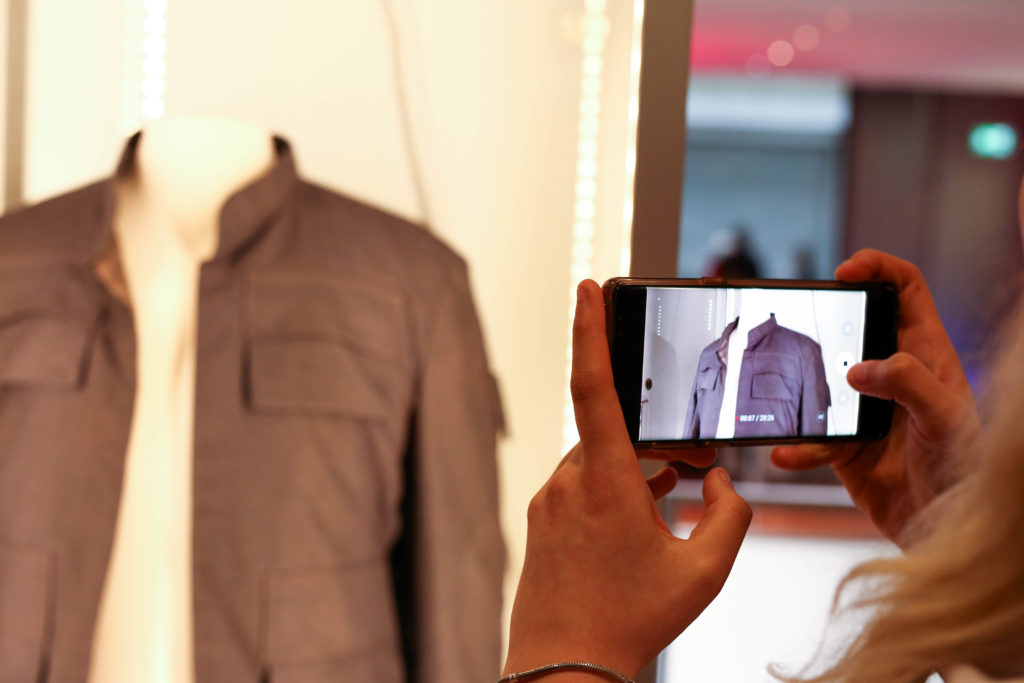 The jacket is currently taking pride of place at the Timeout London offices, where avid film fans and visitors can get a sneak peek. The jacket and 600 other amazing original tv and movie props and costumes are going up for auction on the 31st of August, with a final day of 'live' bidding online and at the BFI IMAX in London, on the 20th September.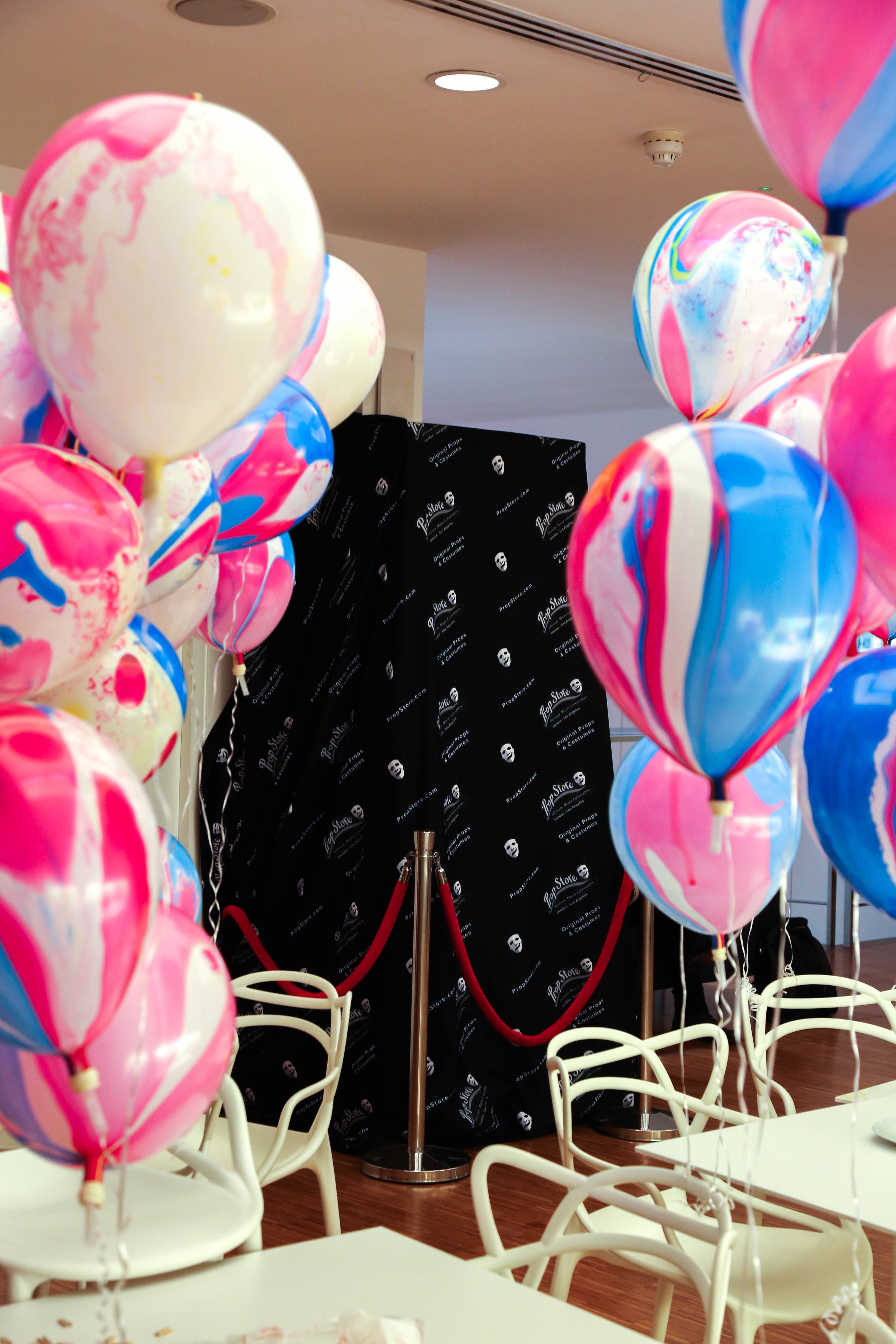 Designed by Academy Award®-winning costume designer John Mollo (who won one of his two Oscars for his work on Star Wars: A New Hope), Han Solo's distinctive style is often described as a mixture of a cowboy and an orthodox space look. Several colours were considered before the final design was selected, and although it appeared navy blue in the film,the jacket is deliberately a blue-grey colour as blues tend to appear black on film. So for that reason a garment intended to read as blue needed to be made in a lighter colour. This exact jacket Solo jacket was used for sequences on Cloud City and screen matches numerous shots in the film with unique identifiers include the placement, sizing and fold lines of the pockets, as well as a specific internal stitch-line within the collar.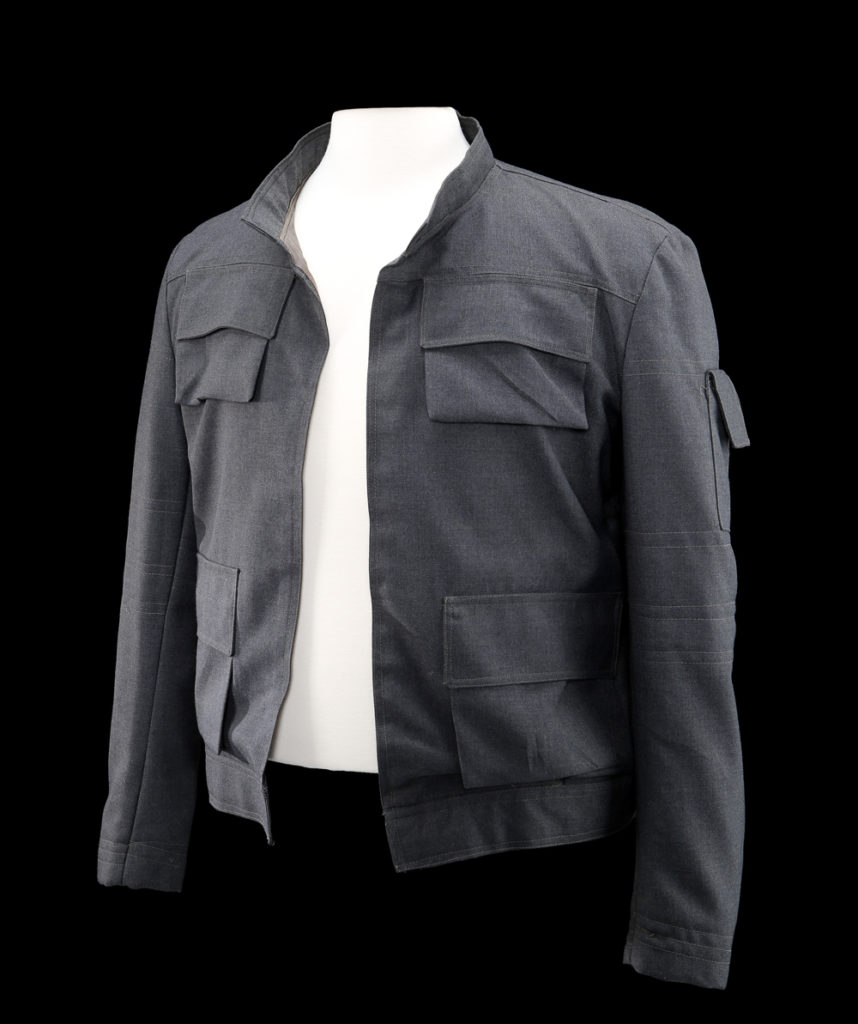 The jacket is the only significant Han Solo costume piece from the original trilogy ever to come to public auction, so this is a really amazing opportunity for Star Wars fans out there to own a unique piece of the original Star Wars trilogy. The jacket was featured prominently on marketing materials and consumer products relating to the film – including the famous Gone With the Wind-style theatrical poster featuring artwork by Tom Jung.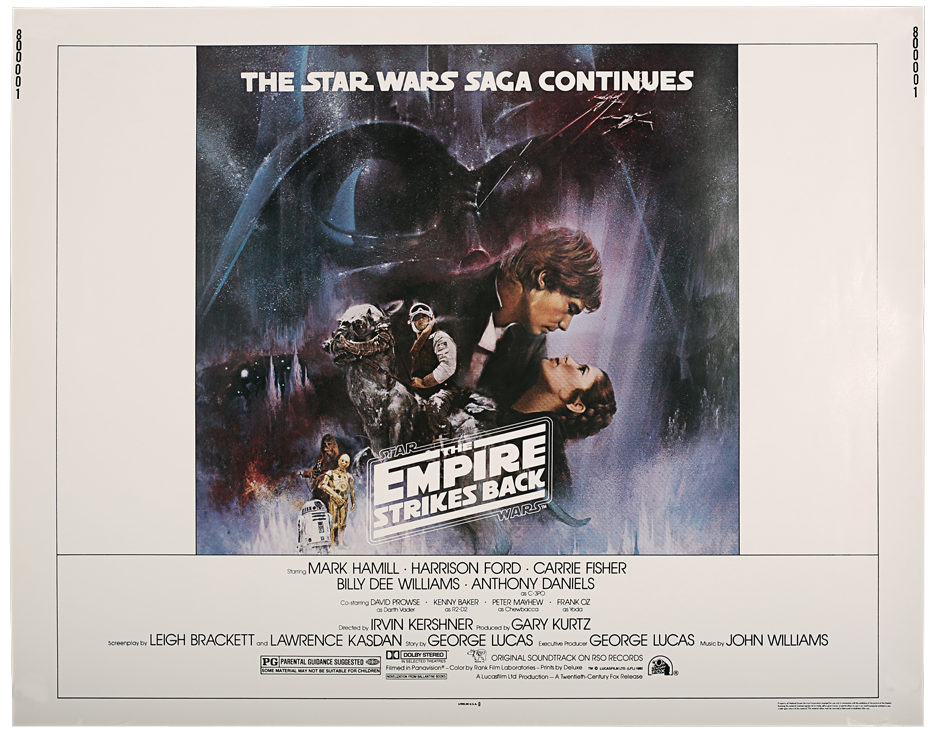 Luckily for Star Wars fans everywhere, the jacket will be also be at our annual Live Auction Exhibition, from the 6th September onwards. Fans can come down to the Waterloo BFI IMAX and ntot only learn the story behind the piece, but also see this piece of movie history up close and personal.
But until September 6th rolls around, learn a little more about this year's top piece in our Timeout exclusive with Propstore CEO Stephen Lane:

Follow us on Twitter & Facebook to be the first to know about all current & upcoming Propstore Auctions and more!