By
Prop Store
on September 09th 2015 September 09th 2015
When the mood to dress up as your favourite science fiction character strikes – look no further than these top lots featuring in our Live Auction this month! 
Ripley's (Sigourney Weaver) Prison Uniform
Alien 3 (1992)
 Auction price estimate: £1,000-£1,500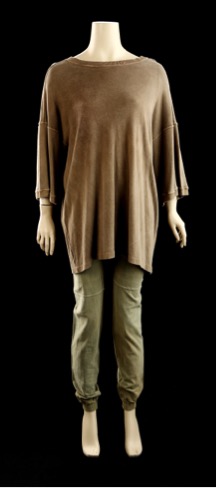 Worn by Sigourney Weaver herself early in the film, this bears the Weyland Yutani Corporation logo and would let you channel the science fiction universe's biggest badass.
Robin's (Chris O'Donnell) Bodysuit And Cape
Batman & Robin (1997)
Auction price estimate: £6,000-£8,000
When you want to dress as a superhero, but the idea of becoming Batman seems a little too dark, try Robin. Acrobatic, athletic and eager, he might be a sidekick, but he still kicks ass. Don't mind the Bat-nipples, though.
Apollo's (Jamie Bamber) Pegasus Commander Duty Blues
Battlestar Galactica: Razor (2007)
Auction price estimate: £3,000-£4,000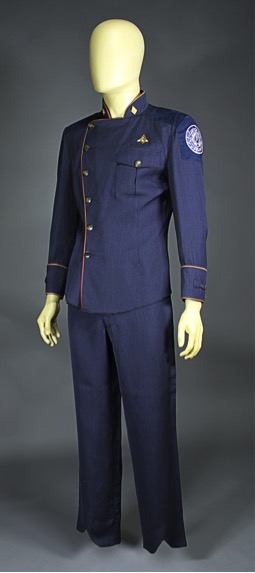 The rebooted Battlestar Galactica was one of the best sci-fi TV series – heck, TV series – period of the last few years, so this is an exciting chance to take charge of one of the uniforms, worn by Jamie Bamber. People will be exclaiming, "So say we all!" as you pass.
Lord Marshal's (Colm Feore) Hero Helmet
The Chronicles Of Riddick (2004)
Auction price estimate: £4,000-£6,000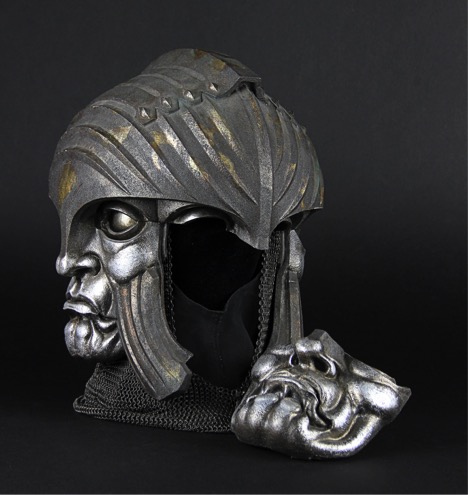 Should you feel you'd rather be a villain than a hero, the why not pick up Colm Feore's hero helmet, from when he played the Necromonger leader? Just don't go threatening any Vin Diesel look-alikes.
Leela's (Louise Jameson) "The Invasion of Time" Costume
Doctor Who (1963-1989)
Auction price estimate: £12,500-£15,000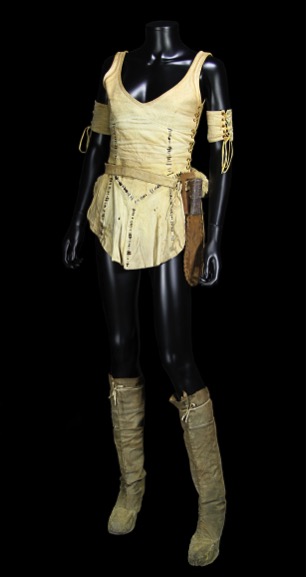 Always had a hankering to dress like one of the Doctor's most famous companions? Or just like tribal-style outfits? Leela – as played by Louise Jameson on the show – will do the job, even if you might find yourself looking for a Dalek to attack.
Spock's (Leonard Nimoy) Science Officer Costume
Star Trek (TV 1966)
 Auction price estimate: £50,000-£70,000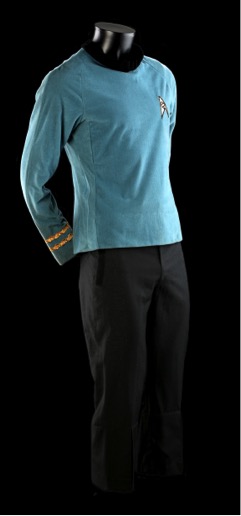 Possibly one of the most iconic and memorable science fiction costumes of all time, this was made especially for Leonard Nimoy. Wear it in his memory, or put it on display.
Ewok Mask
Star Wars: Return Of The Jedi (1983)
Auction price estimate: £1,800-£2,200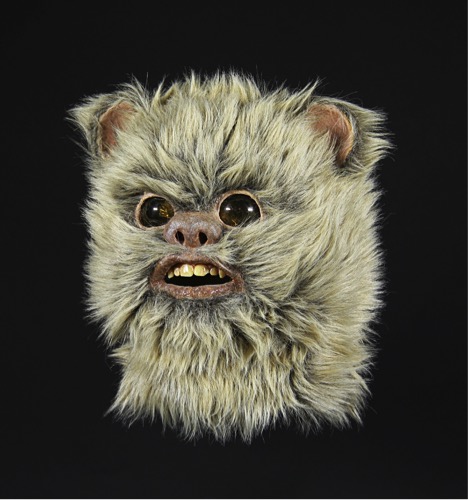 Though you'll want to try to find the body to go with it, dressing up as one of the warrior teddy bears that helped take down the Empire is sure to get you noticed.