By Dean Craig Isadore Pelton
Good Dean-vening Greendale Human Beings, and welcome to your glimpse into the exciting world of Greendale Community College! In order to empty out some of our storage forts during our annual Spring Dean-ing, Greendale has become Colorado's first community college to partner with Propstore for our very own auction. "I'll take Jeff Winger for $400!" amiright? Take a gander at some of the Greendale-centric lots in the auction before they, like my childhood dog, are going, going, gone!

Lot 215 – Greendale Human Being Mascot Costume
A great dean once set out to create the perfect school mascot. A bubbly, optimistic creature of school pride and study-hard-itude. A mascot that represents the student body as a whole, regardless of an individual student's odd hair line, questionable morality, or deplorable grooming habits. And I nailed it! The Greendale Human Being is probably my crowning achievement over all my time here at Greendale. With its hip-hugging grey body suit, loveable stocking mask, and sensible leather flats, this auction lot is bound to brighten up any man cave or suburban cul-de-sac. It even includes an extra kissy face stocking, so Whoop-di-Dean!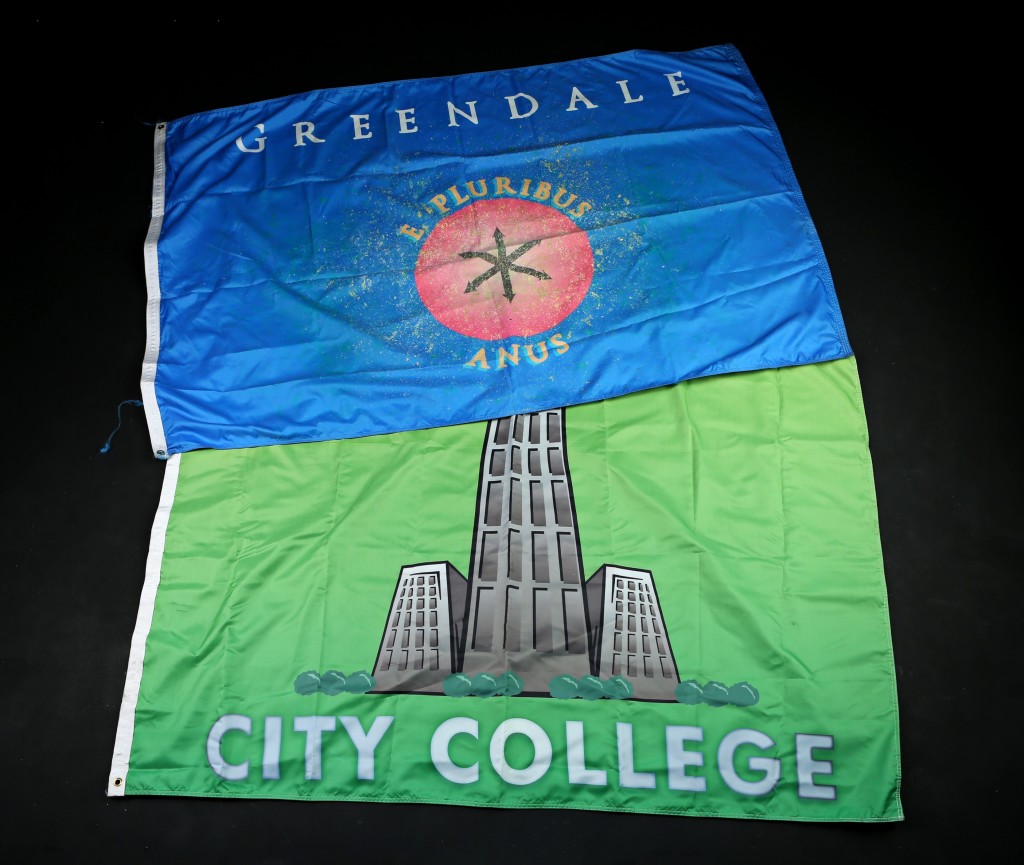 Lot 56 – Paintball Splattered Greendale and City College Flags
So… look, we all have our dark times. When a second, even more vicious game of paintball erupted on campus, thanks to our rivals at City College, I may have momentarily lost my trademark cool. But, thanks to the noble efforts of Jeff Winger (Editor's note: many other students played very key roles in the battle), Greendale beat back City College's brazen advances and led us to victory and summer vacation. These paint splattered flags are my favorite mementos from that day and are offered in the auction as proof of Greendale's commitment to target practice and higher learning.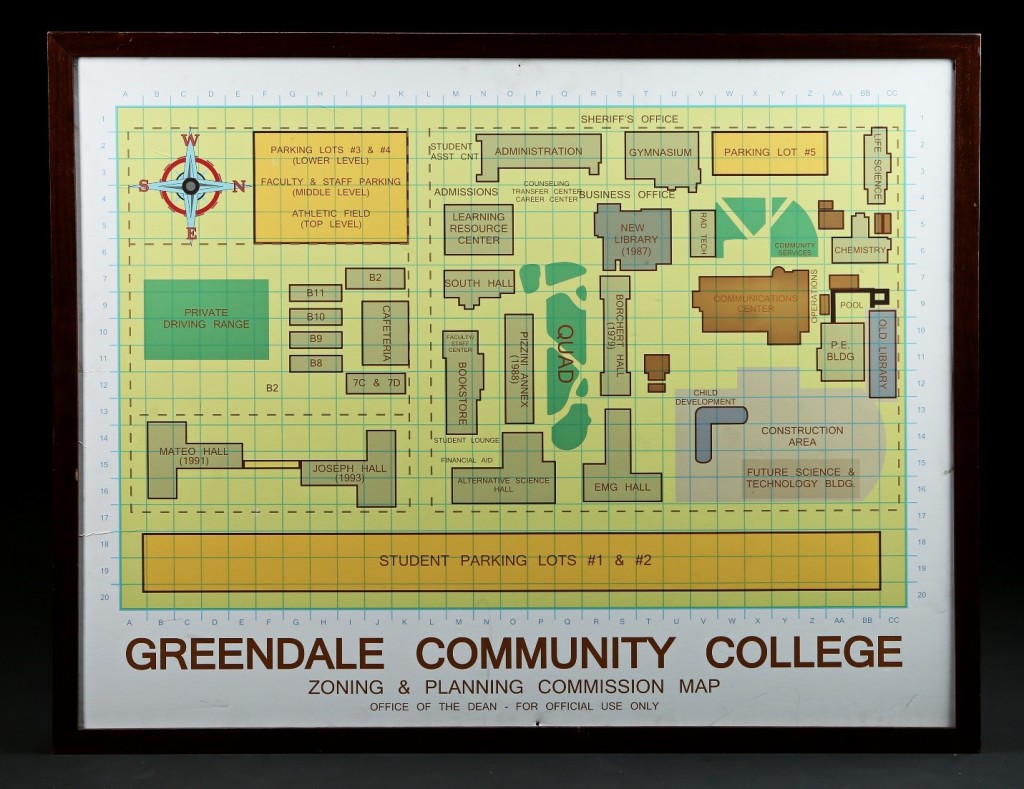 Lot 108 – Dean Pelton's (as portrayed by the handsome, roughish Jim Rash) Greendale Zoning and Planning Map
It's like what I'm always saying behind closed doors, "You can't dream big without a big map." This beautiful map of our second-tier campus was my lifeline to the school itself for years. Sometimes, I could even hear it whisper ideas to me. Sure, that was during the whole gas leak debacle, but I'll never forget those words. Any-Dean, I've got a touch screen now, so bye, bye this map so that you can buy, buy this map.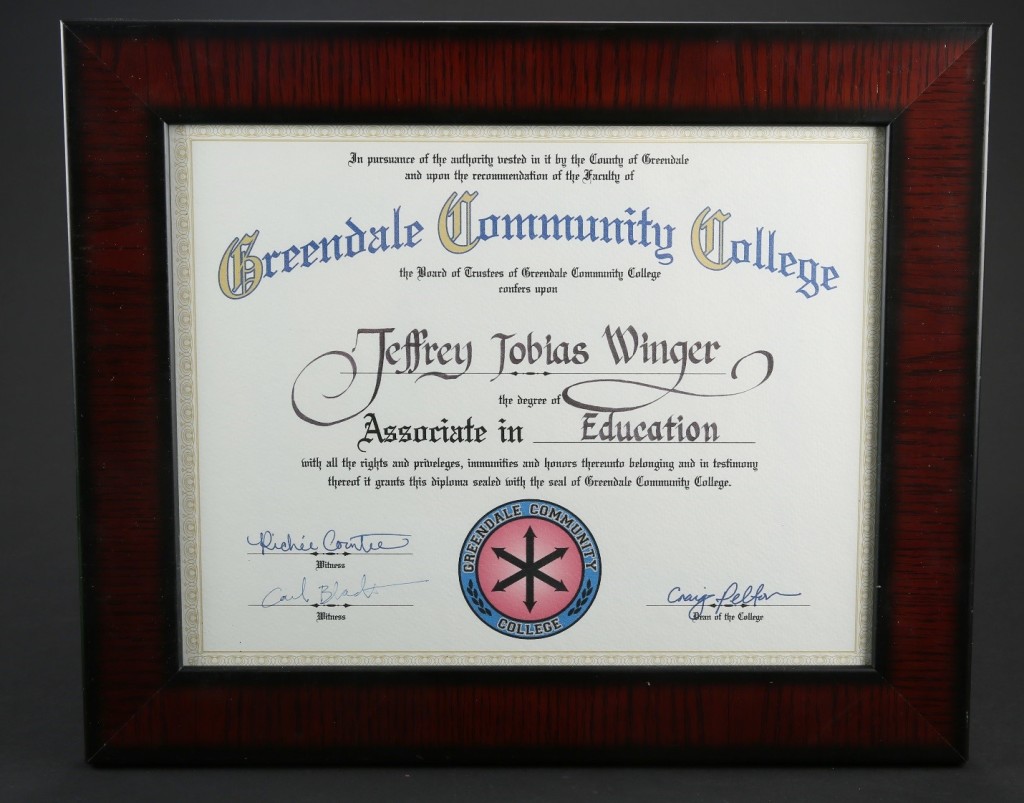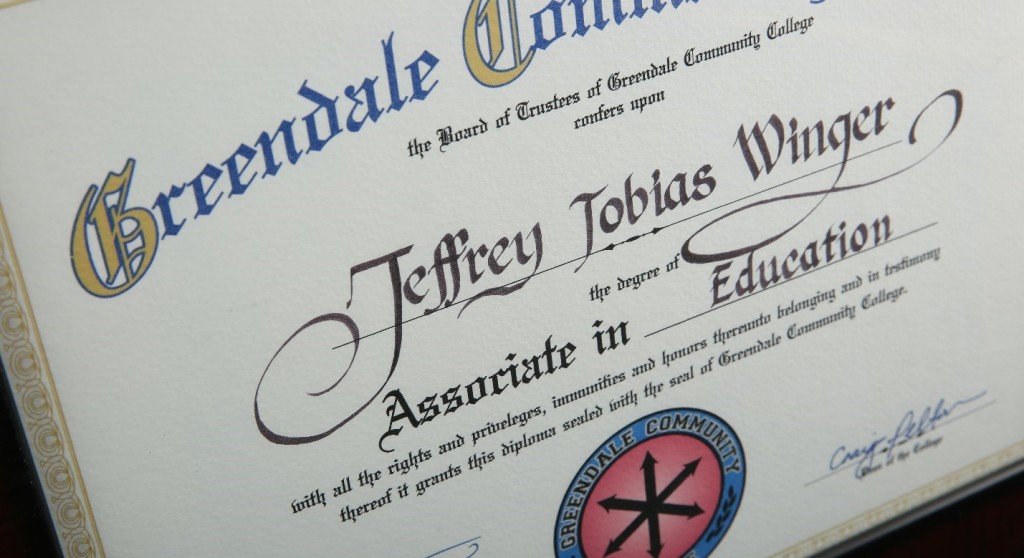 Lot 219 – Jeff Winger's (as portrayed by Joel McHale) Framed Diploma
Both my proudest and saddest moment as a Dean, a friend, and a Greendale Human Being was the day I had to sign a diploma for that gorgeous, ripped, and learned disgrace of a lawyer, Jeff Winger. Jeff, along with his goal-oriented study group, was completely focused on his education and helping his fellow man throughout all of his time here at Greendale. Cherish this lot, cradle it at night, because it comes from a better man than you will EVER be! Ta-ta!
Well, this is Dean Dangerous signing off, but remember these lots and many more are open for bidding in Propstore's Community Auction, with lots closing June 30th, 2017. Check back again soon, just in case I'm ever allowed to write anything again!

Follow us on Twitter and Facebook to be the first to know about all current & upcoming
Propstore Auctions and more!