|
Auctions
Go Go Go Greendale! – Highlights from the Community: Back to School Auction
By Dean Craig Isadore Pelton
Great news! No, not a movie, stop crying. We are doing another auction! Yes, fellow Greendale Human Beings, we are opening the GCC vault once again to bring some timeless, Community College classics back to the auction block. What's Dean got to do with it? Why, I get to give you the hot goss on the new lots, of course! Open your text books and let's begin…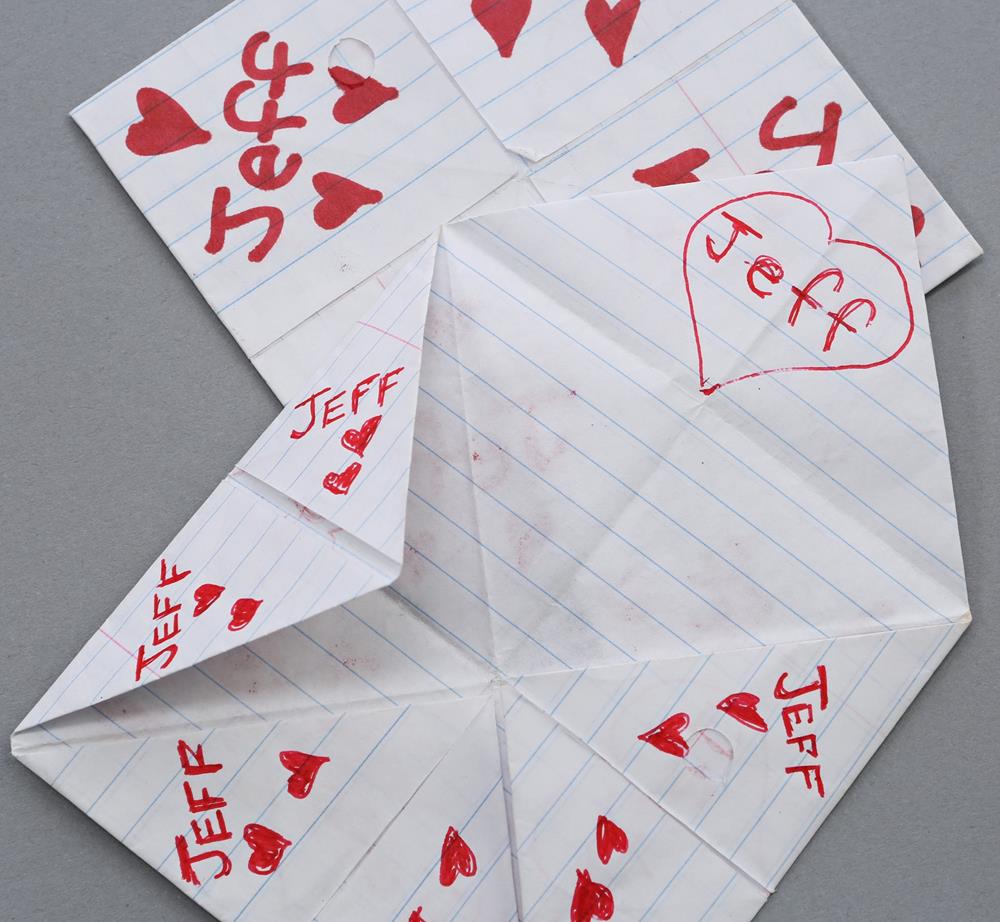 Lot 20 – Two Britta (as portrayed by Gillian Jacobs) "I Love Jeff" Fortune Tellers
Great start. Great end, too, amiright?! Jeff Winger was… how should I put this, don't want to go too far… a distracting God of a student and professor who made every day I saw him worth living. And apparently, I wasn't the only one to notice his divine features, as these notebook paper fortune tellers were made by Jeff's study buddy, Britta. Was there chemistry there? Sure. Sexual tension? A smidge. But I don't see no ring!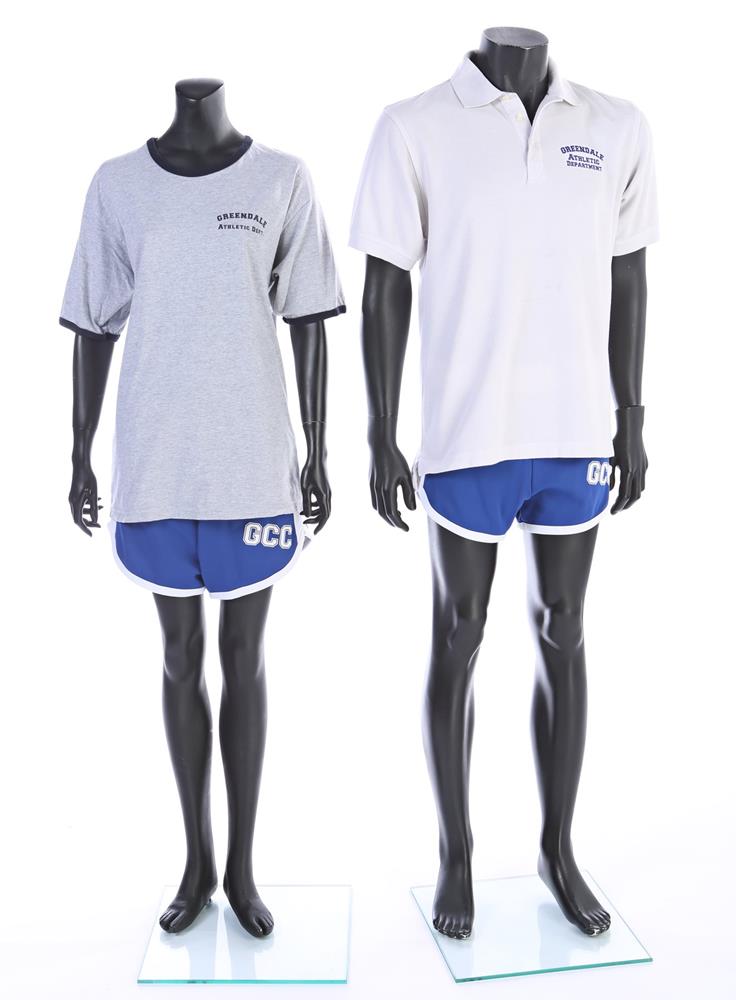 Lot # 4 – S1E17 – "Physical Education": Greendale Athletic Department Uniforms
And speaking of Jeff Winger, short shorts! I will never forget the pair of regulation Greendale athletic shorts that hung in the school for years because of him. I mean, the other students wear them too, but not like he did. This lot is great for couples who love working out together while showing a little Greendale spirit, and includes a female and male uniform set.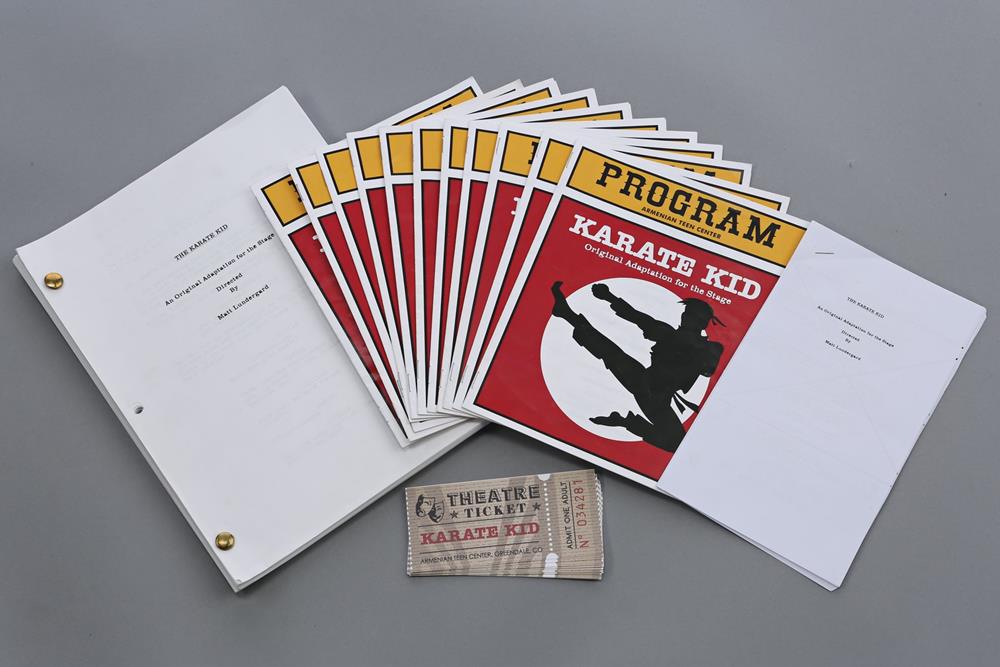 Lot # 247 – S6E04 – "Queer Studies and Advanced Waxing": The Karate Kid Stage Adaptation Scripts, Tickets and Programs
Greendale Community College has been home to many firsts over the decades, but none quite as remarkable and quickly forgotten as our production of The Karate Kid. What director Matt Lundergard was able to do with our students and faculty for this production was nothing short of wax on, wax off brilliance. Particular praise went to our own Ben Chang for his stunning turn as Mr. Miyagi, which the Greendale Student Tribune called "acting."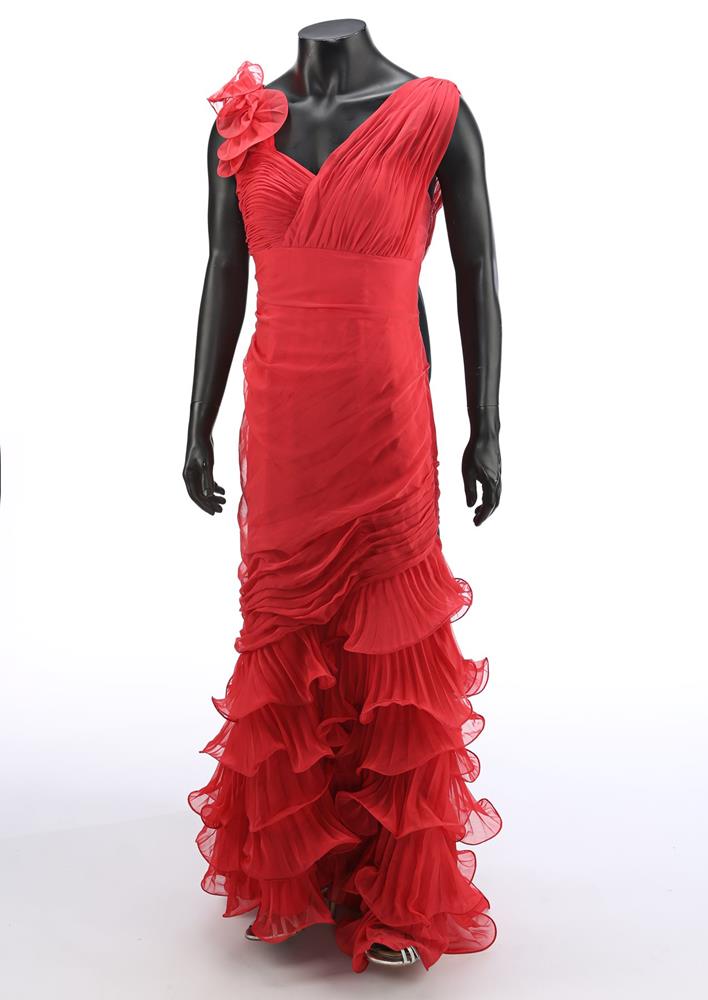 Lot # 311 – S4E01 – "History 101": Dean Pelton's (as portrayed by Jim Rash) Katniss Costume 
And who could forget this stunning number? What better way to announce a friendly competition between students than as the greatest competitor of all, Katniss Ever-Dean? This "girl on fire" look is perfect for turning heads in any hallway or study room, especially if you have the hips to back it up. The thing sure fit me like a glove, but I would recommend juicing for a few weeks before. Worth it!
These lots and many more are open for bidding now in Propstore's Community: Back to School Auction. Thank you for joining us for our blog coverage and be sure to check out our other articles on the Propstore Blog!

Follow us on Twitter and Facebook to be the first to know about all current & upcoming Propstore Auctions and more!