|
Auctions
Killer Wardrobe: The Sophisticated Style of Hannibal Lecter
With over 1200 lots in our upcoming Hannibal: The Complete Series Auction, it is incredibly hard to narrow down the standout pieces. But even compared to the rest of the cast, the show's title character shows an impeccable mastery of style in any situation.
When not cooking, maiming, or performing his other unsavoury acts, Hannibal Lecter (Mads Mikkelsen) is generally most at home in a three-piece suit and Belstaff-knotted tie. This particular suit comes early in the show's run (episode 105, "Coquilles") and like most of Hannibal's wardrobe, is custom made for the good doctor by Antonio Valente. The shirt is also a custom creation for Hannibal and features two small neck tags reading "H" and "L" for Hannibal Lecter.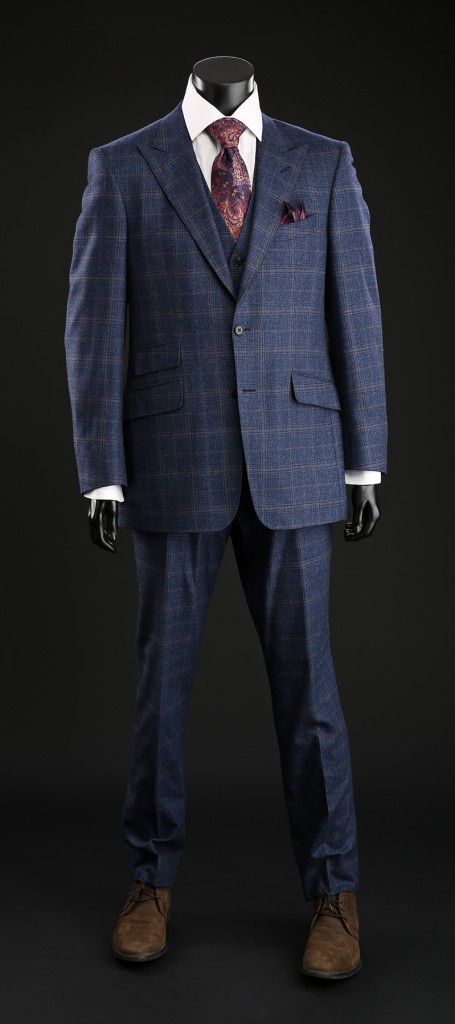 Behind the studied, level-heaved persona he presents to the world, Hannibal Lecter's inner life is fuelled by his murderous tendencies. In order to protect his civil side, Lecter often dons a plastic "kill suit" when taking another victim. This lot from episode 202 "Sakizuke" is a wonderful example of Hannibal's homicidal wardrobe, featuring another Antonio Valente suit safely protected under a clear vinyl kill suit. The vinyl suit covers the entire body but for the gloves and head from the blood and entrails he encounters while carving up his future feasts.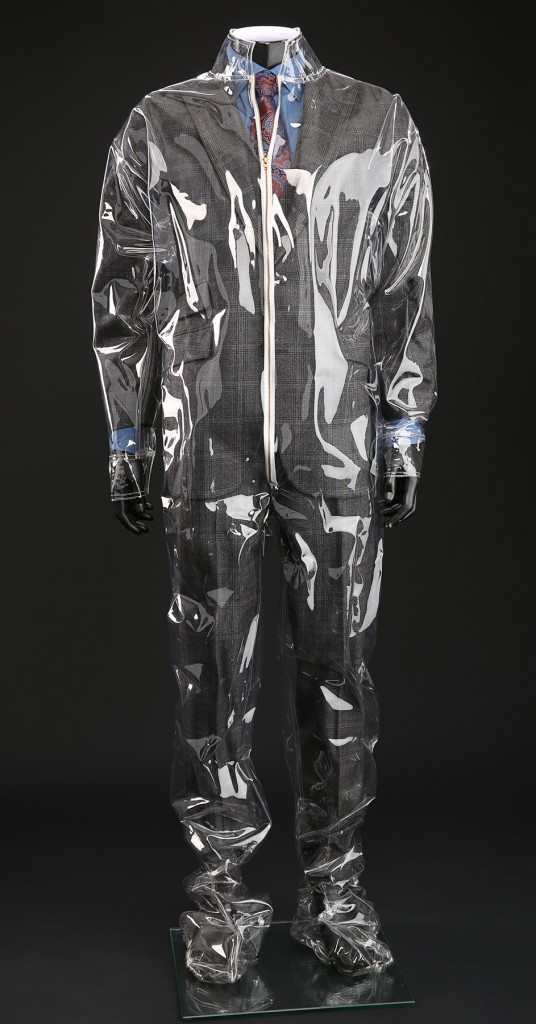 Even when restrained in episode 212 "Tome-wan," Hannibal Lecter's wardrobe is custom made. This straitjacket is made of cream colored canvas with brown leather accents. The sleeves wrap around and attach to the back, while a thin leather strap runs between the legs. Mason Verger (Michael Pitt) forces Hannibal into restraints as part of his plan to feed the doctor to his rabid pigs.
Though Lecter would much prefer planning and savouring his violent outbursts, his altercation with Jack Crawford (Laurence Fishburne) in the season two final "Mizumono" was unavoidable and caught Hannibal preparing a feast in his home kitchen. This costume from that sequence has a custom shirt and pants stained with stage blood as a result of filming the vicious attack. We are lucky to be offering several similar lots from this episode in the upcoming auction.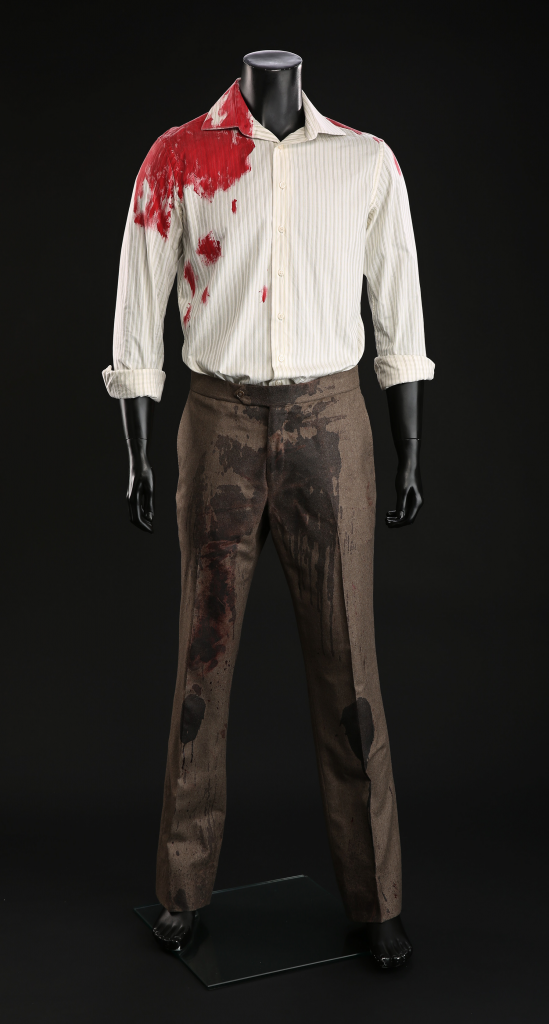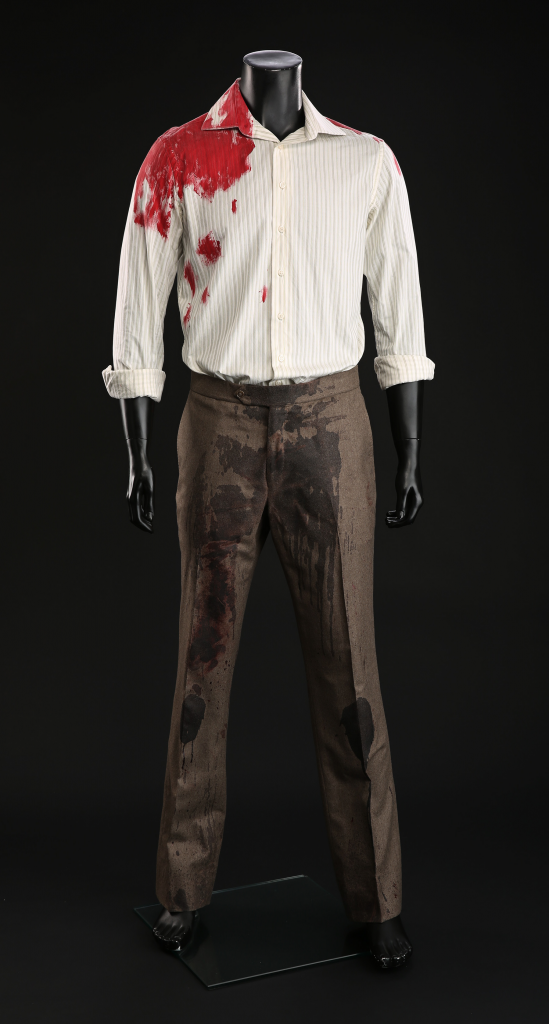 Bidding begins in the Hannibal Auction on March 21st, so be sure to check out our preview gallery and register for the auction. Also, check in next week for another instalment in our Hannibal coverage, which will dive deeper into the art department's contributions to the extraordinary series.