In recent years, it has become more common to find comic books serving as direct sources of inspiration for big budget movies and television. Comic books have also been key to the marketing approach to the launch of certain toy lines – helping to give each character personality and adventures that kids can imagine.
In this blog, we explore some of the back stories of original comic book art in Propstore's Toys, Comic Art & Collectibles Live Auction (March 4, 2020) that inspired the movies, television shows, and/or toys that we love!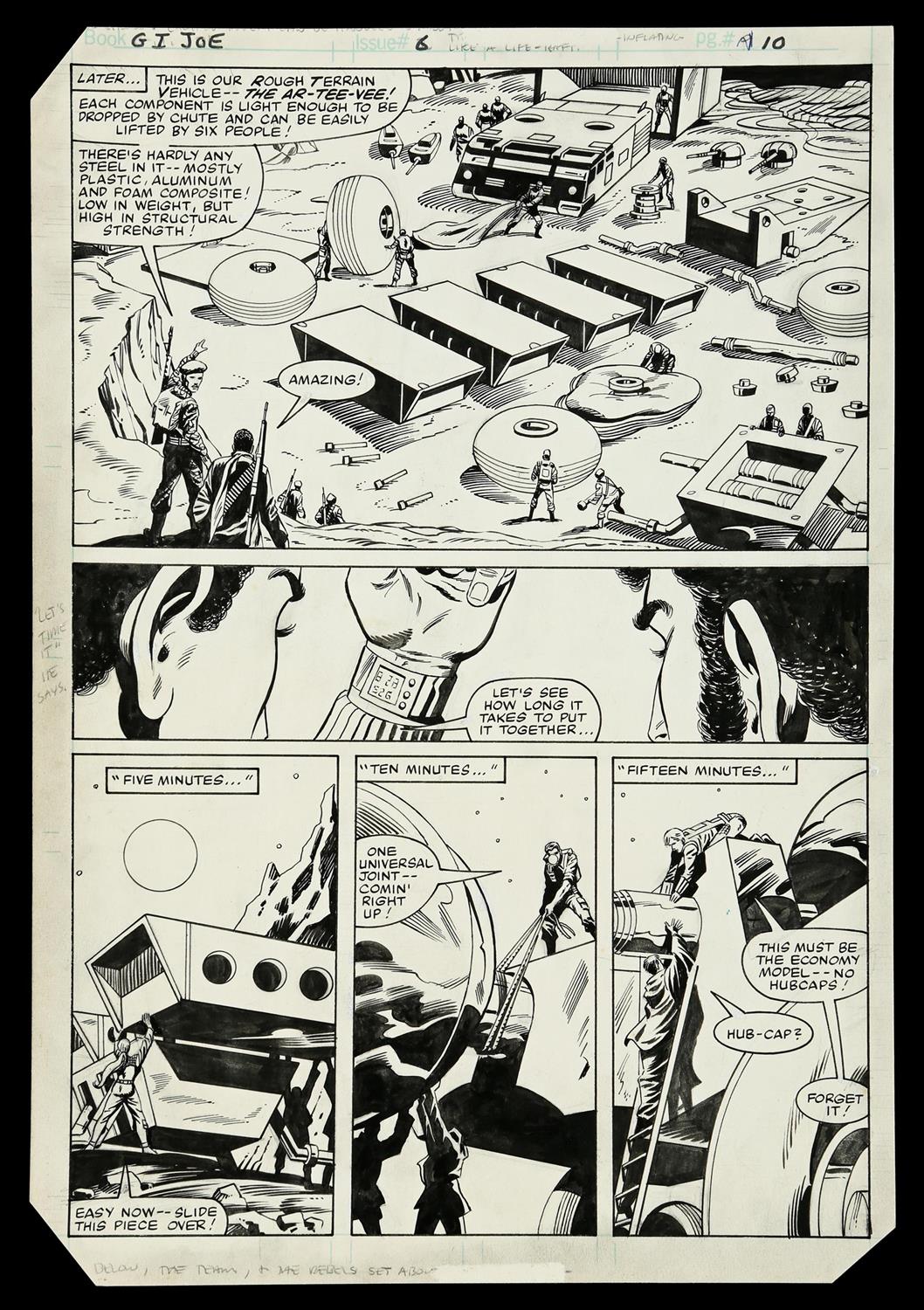 G.I. Joe #6 Page 10 by Herb Trimpe & Chic Stone
Estimate: $1,750 – $2,250
Herb Trimpe was the first artist to draw the adventures of the G.I. Joes starting with G.I. Joe #1 in 1982. But despite his work's lauded position to fans, very few pages from Trimpe's original run have ever been offered for sale over the past 30 years.  Trimpe was tasked with translating Ron Rudat's toy designs to comic book format and to give them their own personalities.  This page introduces one of the Joe's famous vehicles for the first time, the AR-TEE-VEE (Rough Terrain Vehicle).  If you look closely at the issue number at the top of the page, you'll notice that this issue was originally intended to be published as issue #3 of the G.I. Joe comic book, rather than the sixth issue it eventually turned up in.  The reason for the delay was to allow for the re-drawing of the Joe's Russian counterparts, the Oktober Guard, who debuted in this issue as well.  In the original version of the story, the Joes were to meet the "Pravda Patrol," characters created by Tom DeFalco and Herb Trimpe for Bizarre Adventures #31.  Likely because Hasbro did want to include creator-owned characters in their stories, all the Pravda Patrol characters were re-drawn to become the "Oktober Guard."  A little bit of lost Joe history!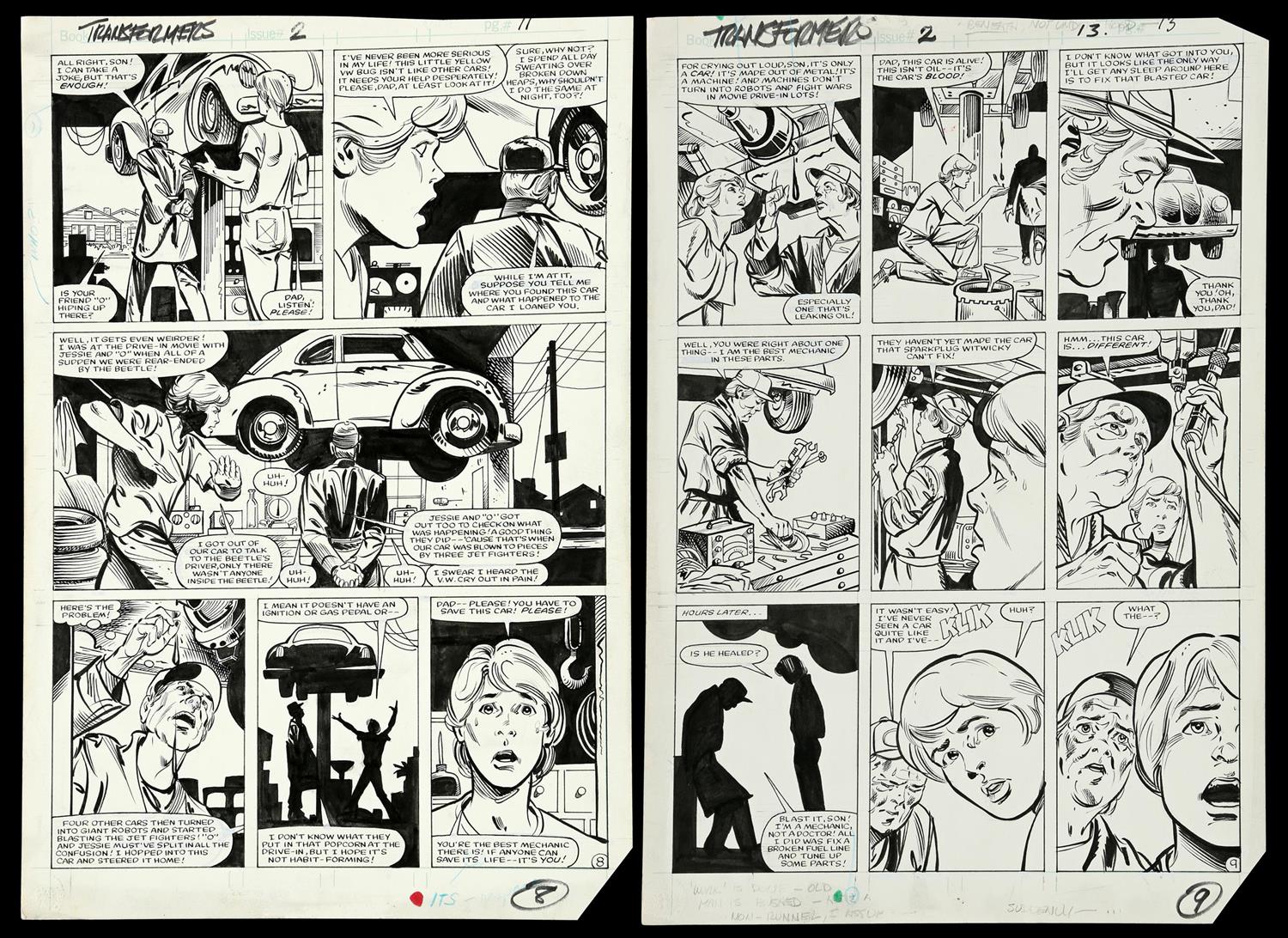 Transformers #2 Page 8 & 9 (Bumblebee's Reveal) by Frank Springer & Kim DeMulder
Estimate: $1,500 – $2,500
The Transformers Limited Series which created the origins of the Transformers was originally intended to be just four issues.  At the time Marvel was creating the backstories for these characters, they had no idea how successful the comics, toys, and cartoons were going to be, but they had a hit on their hands so the Transformers series continued for years to come.  This sequence from Transformers #2 went on to become immortalized in the first 2007 Transformers movie, showing the first reveal of Bumblebee to the Witwicky family.  A rare opportunity to purchase a two-page comic book sequence that is immortalized in movie history!
Black Canary Secret Origins #10 p.2-4, 8-12 (Unpublished) by Mike Vosburg
Estimate: $1,200-$1,800
For those that enjoyed "Birds of Prey: And the Fantabulous Emancipation of One Harley Quinn," you have already witnessed this silky-voiced break-out star introduced to the DC Extended Universe – Black Canary.  Here we are offering 8 out of 12 pages from "The Canary Is a Bird of Prey!", an early 1978 story re-telling of Dina Drake's origin story.  This version of the artwork is unpublished as the editors decided to have Mike Vosburg re-pencil the art so that Terry Austin could ink the final version.  In addition to being able to read most of the story, these pages together give you great insight into the creative process as some pages are penciled (or in layout format), but not yet inked.  But, for those that just love beautiful art, the splash page alone is worth the price of admission!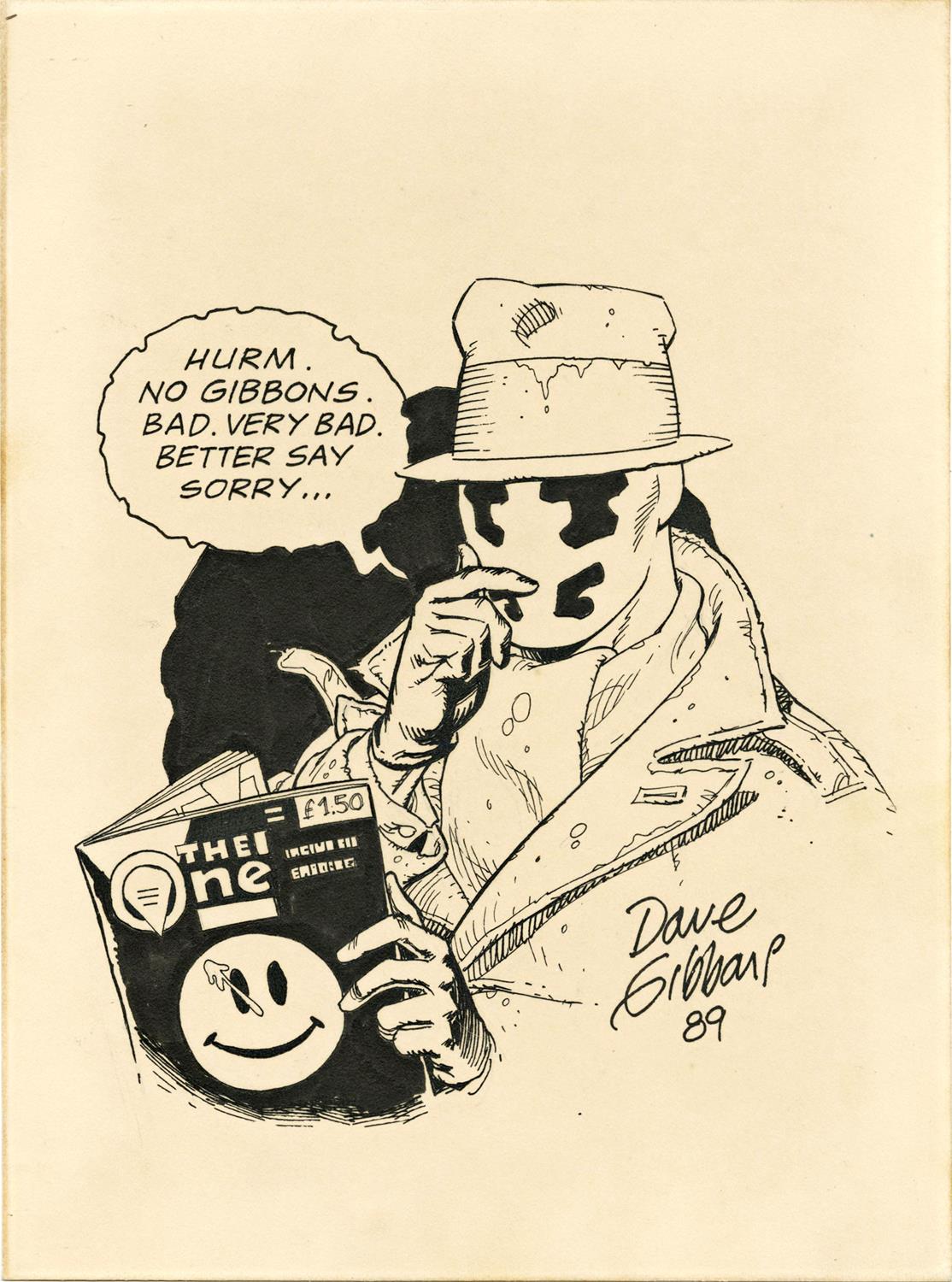 Watchmen Rorschach Magazine Illustration by Dave Gibbons
Estimate: $4,000-$6,000
When Watchmen was launched in 1986, Rorschach quickly rose to become a fan favorite "anti-hero" due to his complex, unpredictable, and sometimes violent behavior.  The recent HBO series which built on the cannon laid down Alan Moore's and Dave Gibbons original Watchmen series, showing the influence Rorschach had – attracting a cult of racist, vigilante followers who were at odds with law enforcement.  Today, interior original art pages featuring Rorschach from the original 1980's Watchmen series can top $30,000 or $40,000, making this expertly-drawn vintage 1989 portrait by Dave Gibbons drawn for an Alan Moore interview in The One Magazine an especially exciting piece.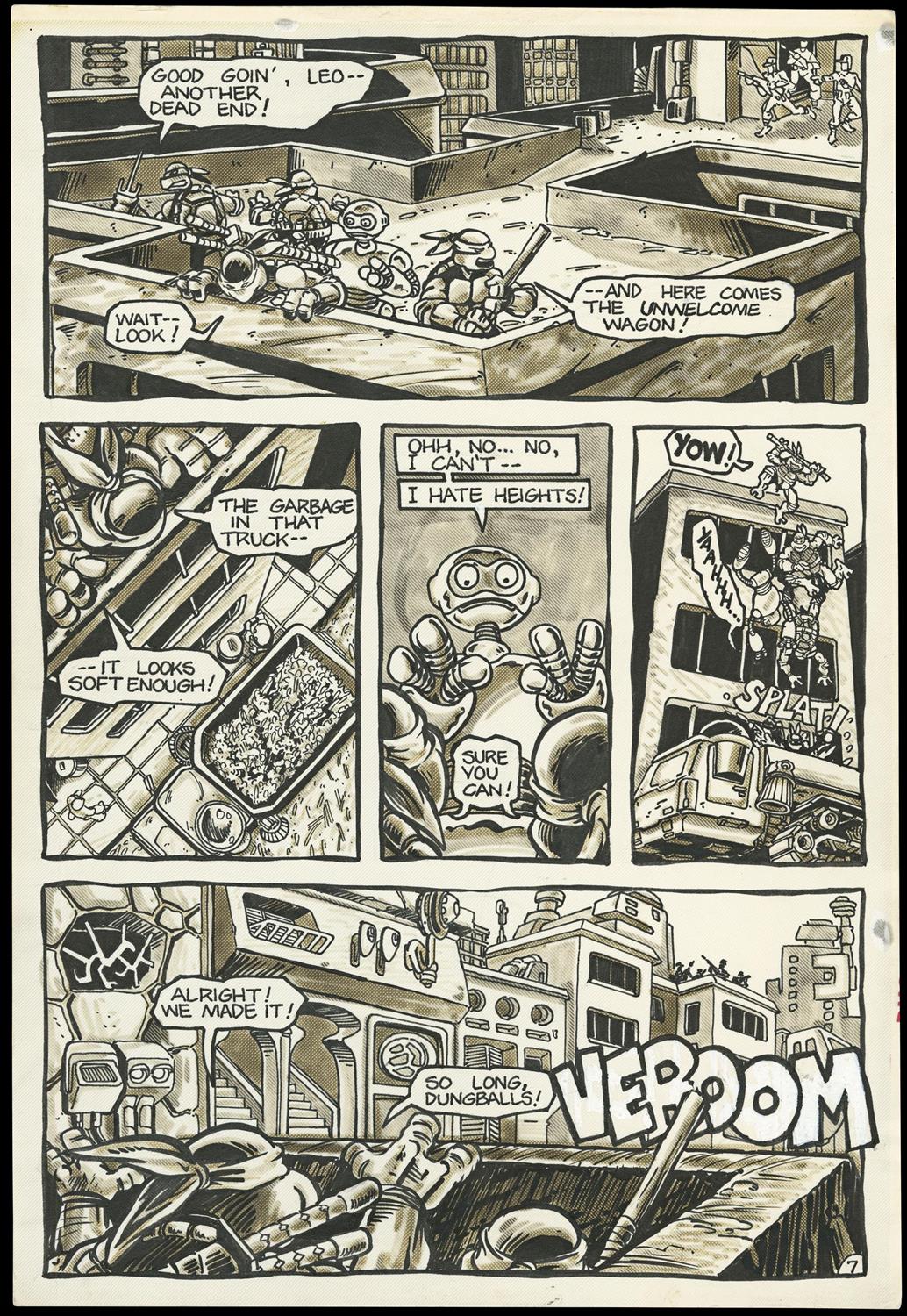 Teenage Mutant Ninja Turtles #5 Page 7 by Kevin Eastman and Peter Laird
Estimate: $4,000-$6,000
Before the Teenage Mutant Ninja were brought to life as full color action figures in 1988, their creators Kevin Eastman and Peter Laird brought them to life in B&W in their own comic book which kicked off a flurry of copycat titles in the mid-1980's.  Issue #5 was notable as the cover to this issue featured the Turtles for the first time in full color and it also re-introduced Fugitoid (Eastman and Laird's first collaboration from 1983) into the Turtles' universe.  Fugitoid went on to become his own TMNT action figure in the 1990 Playmates collection.  Eastman and Laird only worked on the Turtles for a very limited time, producing only the first 11 issues + 4 issues of the solo Micro-Series together before parting ways. Given the impact that the Turtles have had on generations and pop-culture, it's safe to say that the Turtles will continue to mutate and evolve for years to come.

Follow us on Twitter and Facebook to be the first to know about all current & upcoming Propstore Auctions and more!