Quentin Tarantino's latest, blood-soaked Western thriller The Hateful Eight roars into some American cinemas on Christmas Day (and then goes on general release in both the US and UK on January 8). To celebrate the return of the auteur, we trawled through our catalogue of items from his previous films to offer up a few for nostalgic Tarantino fans to peruse.
Honey Bunny's (Amanda Plummer) Hero Smith & Wesson Centennial Model 40
Pulp Fiction (1994)
£4659 / $6995
As used by Amanda Plummer playing the enthusiastic robber Honey Bunny in the wraparound opening and closing scenes of Tarantino's iconic multi-story 1994 pulp pic. It's a beautiful item that is still working and in wonderful condition despite use on the production, but note that it'll have to be transferred through a licensed firearms dealer.
Lt. Aldo Raine (Brad Pitt) Costume
Inglourious Basterds (2009)
£3995 / $4989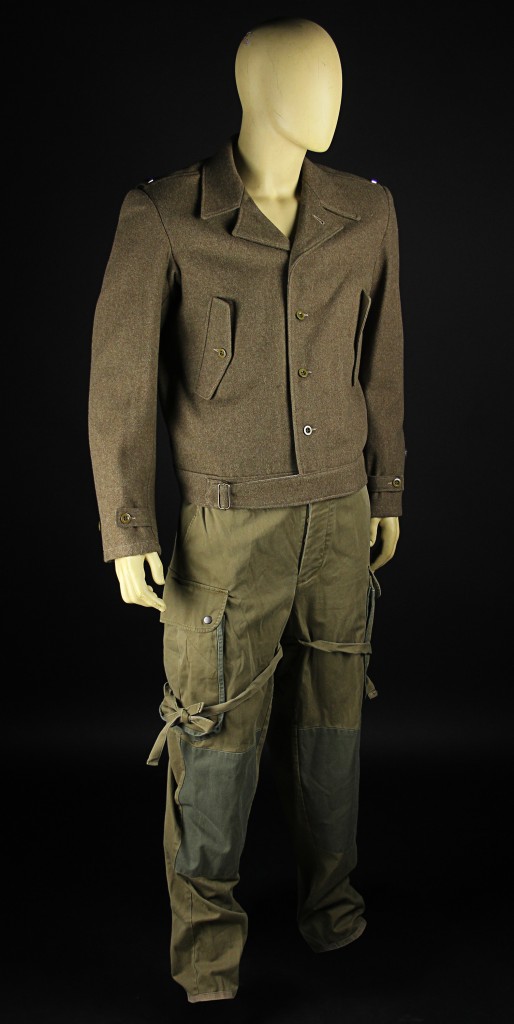 Actually worn by Mr. Pitt during the shooting of QT's alt-history World War II film, this is a fantastically detailed uniform seen in possibly the character's most famous, pep-talk scene where he riles up the men under his command to go hunt some Nazis. Please note there won't be enough DNA left on the clothing to clone a Pitt copy. In case you were wondering.
Tony the Horse Head
Django Unchained (2012)
£1289 / $1995
No, not some creepy, Godfather-style warning, this was simply used for lighting purposes so that the real-life Tony (played by actor Jamie Foxx's own horse, Cheetah) didn't have to stand around outside in the cold. It's an amazing duplicate of the horse's head, painted brown and with real hair attached.
Jackie Brown (Pam Grier) Bank Master Credit Card Display
Jackie Brown (1997)
£395/$489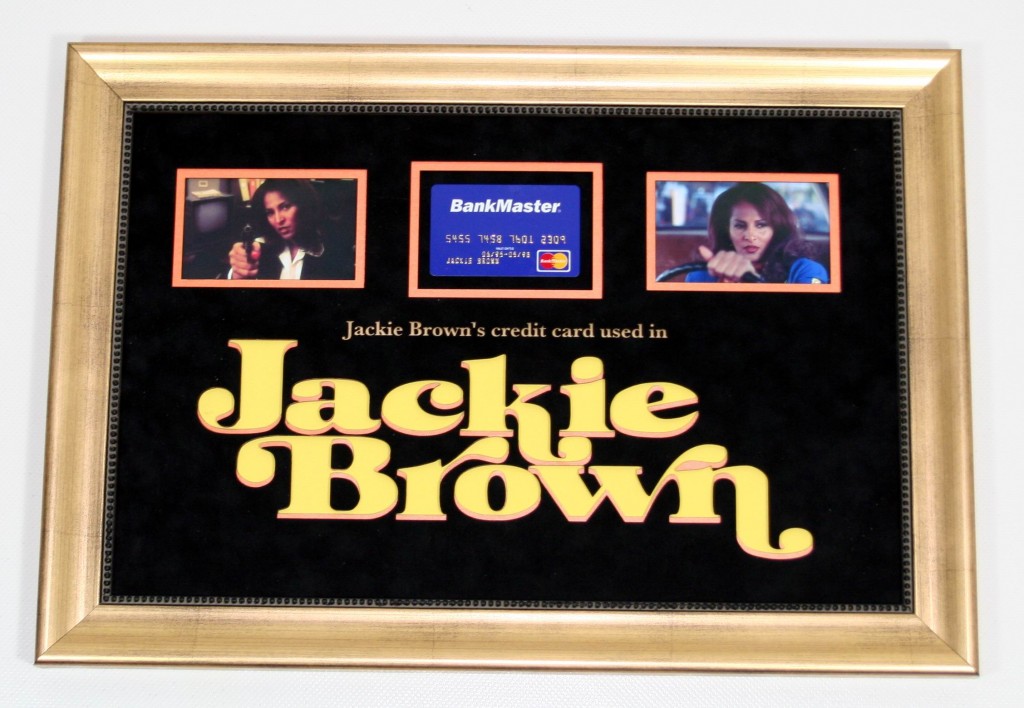 As seen on screen when Jackie (Pam Grier) uses it in a store, this prop credit card comes complete with detail work including Jackie's name and the number. It's mounted for safety on a backing board that also includes an image of Brown herself and the movie's stylish logo.
Pam's (Rose McGowan) Costume
Death Proof (2007)
£489/$745
Tarantino and film-making friend Robert Rodriguez tried their hand at Grindhouse movies with this underrated joint effort that featured Death Proof and Planet Terror as a double feature. This is from QT's film, and was worn by Rose McGowan when she's taken on a terrifying ride by Kurt Russell's Stuntman Mike.
Are you gonna bark all day? Or are you gonna buy something? Let us know via the usual channels. And go peruse the rest of our Tarantino offerings at
www.propstore.com.