By
Prop Store
on September 11th 2015 September 11th 2015
Characters torn from the pages of comic books are all the rage. So if you want to look like one or just own a piece of movie history, look no further than this selection from our exciting upcoming Live Auction.
Stelios' (Michael Fassbender) Helmet
300 (2006)
Auction price estimate: £1,200-£1,500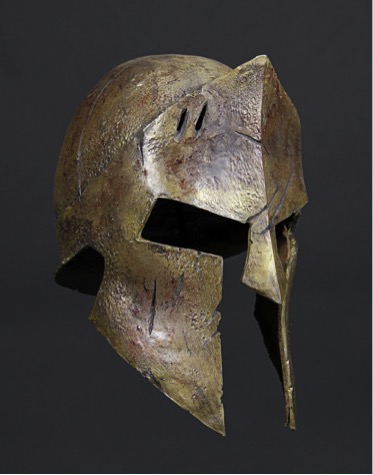 This was worn by Michael Fassbender. Do we really need to say any more? All right, so it's from the muscle-fest that is 300, which means you can skip the gym and just look like a warrior. From the neck up, at least.
Robin's (Chris O'Donnell) Bodysuit And Cape
Batman & Robin (1997)
Auction price estimate: £6,000-£8,000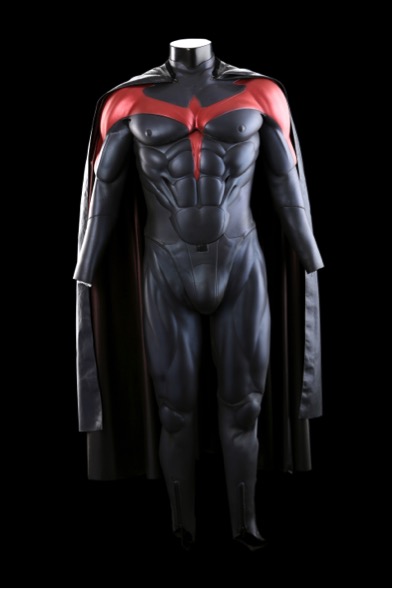 To really be a hero, you need the suit. So why not this one, which was used by Chris O'Donnell in Batman & Robin? It gives you instant abs. Also, Bat-nipples.
The Riddler's (Jim Carrey) Stunt Cane
Batman Forever (1995)
 Auction price estimate: £3,000-£4,000

For those times when your bat-cravings turn to the other side of the law, this is the perfect foam/metal combo for twilling while cackling, just like The Riddler, who used the prop in Batman Forever.
Batman's Batarang With SFX Video Screen
Batman Returns (1992)
Auction price estimate: £6,000-£8,000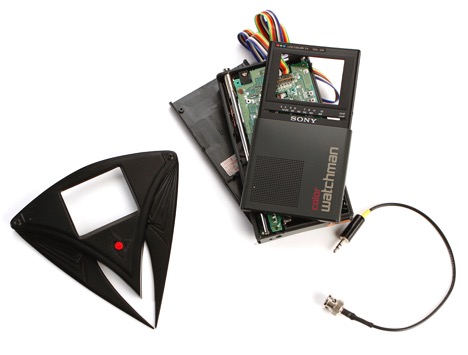 For when you don't necessarily want to dress like your favourite hero, but you do want his wonderful toys. This was built but never used on Batman Returns, so it makes it all the more collectible.
Thing's (Michael Chiklis) Head Appliance
Fantastic Four (2005)
Auction price estimate: £600-£800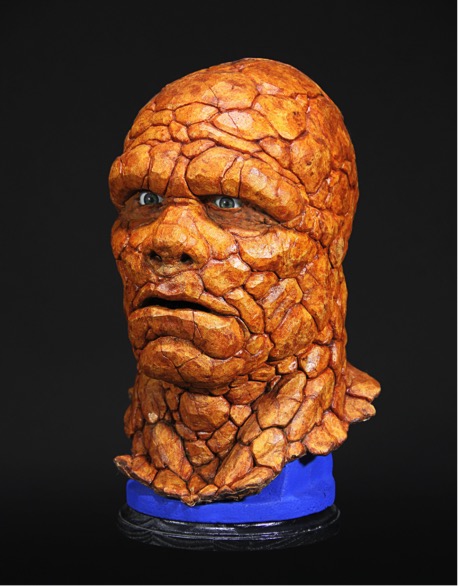 Michael Chiklis got hot and sweaty wearing this, so perhaps you shouldn't try it on. But you should definitely buy it and display it. It's clobberin' time!
Kick Ass' (Aaron Taylor-Johnson) Mask
Kick-Ass (2010)
Auction price estimate: £1,500-£2,000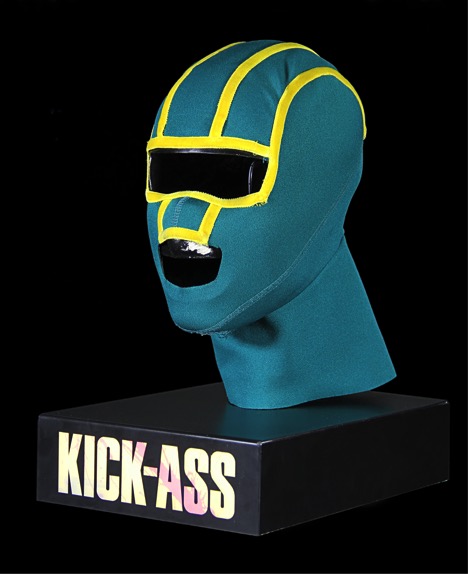 While we can't condone you becoming a vigilante, we can definitely approve you buying this mask, as used by Aaron Taylor-Johnson in Matthew Vaughn's subversive hero adventure.
The Rocketeer's (Bill Campbell) Hero Helmet
The Rocketeer (1991)
 Auction price estimate: £14,000-£18,000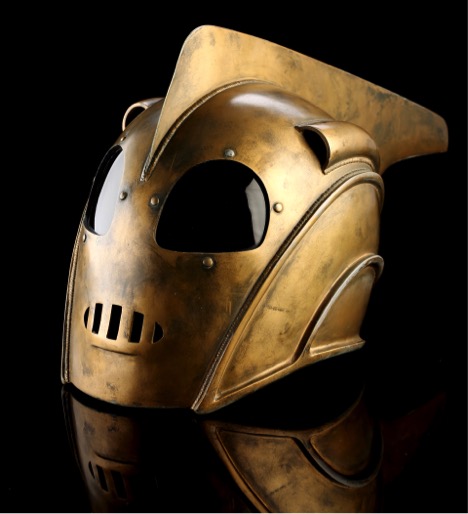 Leading man Bill Campbell may not have loved wearing it – some of those bolts were a little uncomfortable – but you'll enjoy owning it, given the film's cult status.
Superman's (Christopher Reeve) Underwater Tunic
Superman (1978)
Auction price estimate: £25,000-£30,000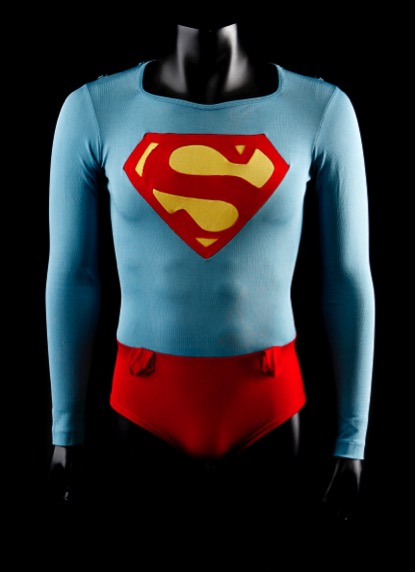 A costume worn by the great Christopher Reeve? It's a must buy, taken from the scene in Richard Donner's first film where Lex Luthor (Gene Hackman) tries to drown our hero.
Superman IV: The Quest For Peace
Auction price estimate: £4,000-£6,000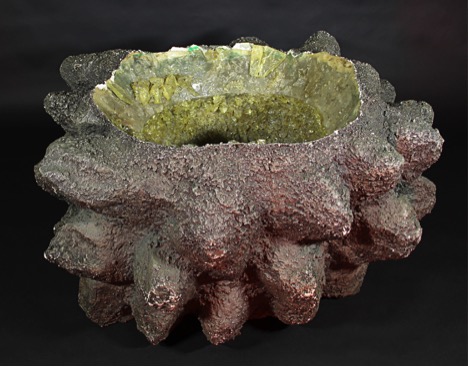 A second shot at something used by Christopher Reeve in his Superman days, this is the pod from Superman's home in Smallville, used when he recovers a Kryptonian energy crystal. It might not get you to the shops, but it would look good in a display room.