|
Auctions
The Ultimate Doctor Who Costumes For Any True Whovian
If the idea of flying off on adventures through time and space with a mad man in a box has always sparked your imagination, check out this list of fantastic costume items you'll soon be able to bid on at our Live Auction on 23rd September.
Leela's (Louise Jameson) "The Invasion of Time" Costume
Doctor Who (1963-1989)
Auction price estimate: £12,500-£15,000
One of the Doctor's most memorable companions, Leela – played by Louise Jameson – was a warrior woman with a unique style. And now you can own one of her outfits.
"The Runaway Bride" Empress of the Racnoss (Sarah Parish) Bust
Doctor Who (TV 2005-)
Auction price estimate: £4,000-£5,000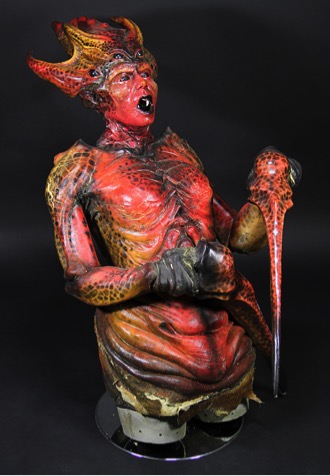 The evil spider villain of The Runaway Bride was recreated using a combination of prosthetic elements from the show and custom-made facial appliances, and was later used as part of the Doctor Who Experience. Have a rolled-up newspaper handy in case she comes to life.
The Doctor's (Matt Smith) "The Big Bang" Wedding Top Hat
Doctor Who (TV 2005-)
Auction price estimate: £400-£600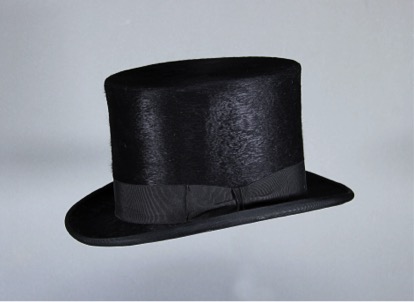 A stylish addition to any wardrobe (though best put carefully on display), this was a hat worn by the Doctor (Matt Smith) when he attended Amy (Karen Gillan) and Rory's (Arthur Darvill) wedding in The Big Bang. Mad dancing lessons not included.
Doctor Who Experience
Auction price estimate: £8,000-£10,000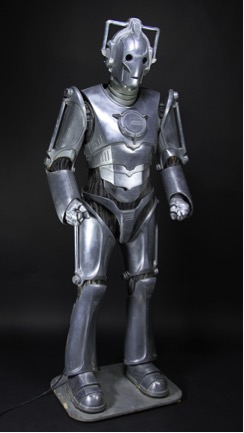 Though it never appeared on screen, this costume was built especially for the Doctor Who Experience by Millennium FX, the team behind the creatures on the modern run of the series, so you're getting something packed with quality and invention.
Doctor Who: An Adventure In Space And Time (2013)
Auction price estimate: £4,000-£6,000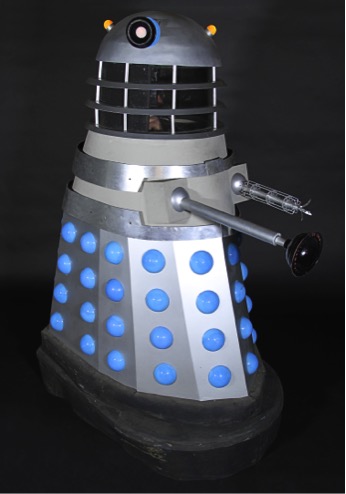 Meet Paul. Not the most threatening name for a Dalek, perhaps, but he's still a DALEK. Who wouldn't want to own one of the classic monsters, as faithfully recreated for the drama about the birth of the series itself? The Dalek also comes with an original shooting script from the 2013 show.