The members of the Delta team are highly trained for the very worst warfare imaginable, but even they don't stand a chance against an enemy that can't be killed. To fight the dangerous hyperspectral condensates they encounter, the Delta team improvises some unique weapons before battle. Check out some of these highlight weapon lots that are open for bidding now in the Spectral Auction.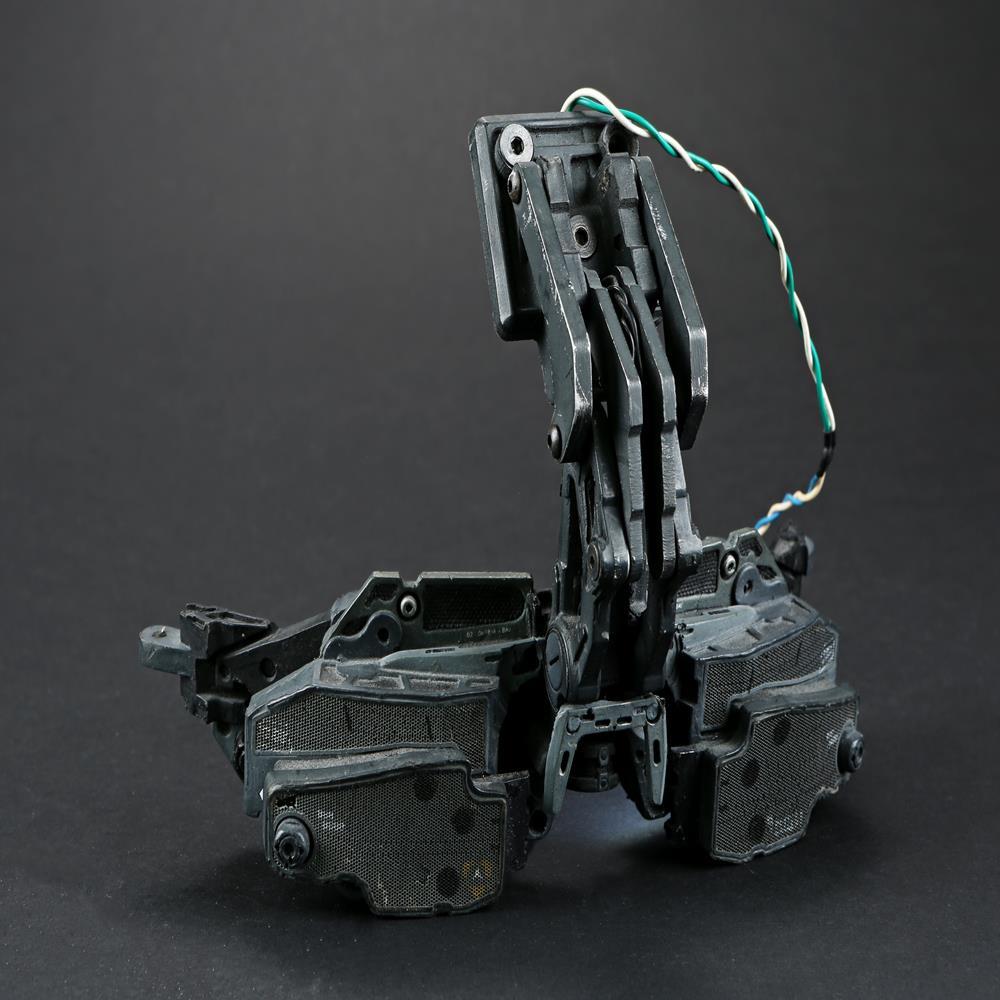 Lot 58 – Light-up Hyperspectral Goggles
When fighting an invisible enemy, the Delta team puts there hyperspectral goggles to use in their final battle as a way of keeping an eye on their enemy. These goggles are specifically calibrated to show the aberrations' movements and give the soldiers something to aim for. The goggles in this auction were designed and fabricated by Weta Workshop and feature 3D printed components as well as untested LED strips for lighting effects.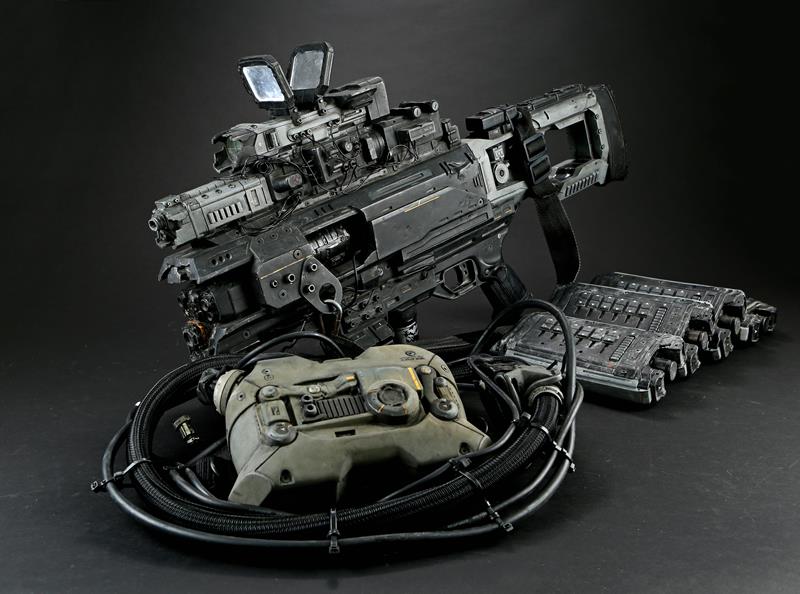 Multiple Lots – Light-up Plasma Rifle
Bullets are nothing to a ghost, so when faced with an incorporeal threat the Delta team modified their firearms to launch spectral-busting plasma blasts. Many of the plasma rifles in this auction come with extra materials, such as cable packs and additional battery cartridges. A switch concealed on the butt of the gun operates the two LED targeting screens.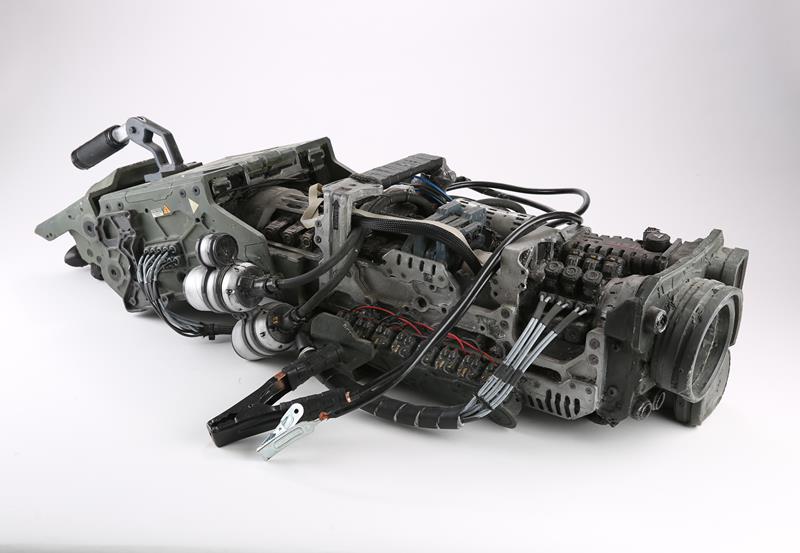 Lot 107 – Mark Clyne's (James Badge Dale) Stunt Hyperspectral Lantern
When Mark Clyne hacked his hyperspectral camera to make a working lantern, he created the only effective way of keeping an eye on the opponents without the use of goggles. This particular lot is a stunt version of Clyne's lantern and is made of soft urethane with additional metal, plastic, and nylon components used to complete the piece. The prop is painted to match the other versions created for the film.
Lot 114 – Mark Clyne's (James Badge Dale) Light-up Hyperspectral Searchlight
Not all of the Delta team's gear needed to be hacked in order to be useful. Just before their final battle with the anomalies, the Delta team met with reinforcements who brought along state of the art, hyperspectral searchlights to keep the enemy honest. This searchlight is made of metal and nylon pieces and is equipped with an untested front light.
These lots and many more will be open for bidding in Propstore's Spectral Auction starting July 24th, with lots closing August 4th. Thank you for joining us for our Spectral Auction blog coverage and be sure to check out our other articles in this auction series!

Follow us on Twitter and Facebook to be the first to know about all current & upcoming
Propstore Auctions and more!