By
Prop Store
on October 21st 2015 October 21st 2015
Through his many incarnations, Dracula has lived very different lives. But his origin story usually remains consistent – as a man who had his monstrous nature thrust upon him. In the 2013 television version of the horror tale we get a glimpse of his previous life as Vlad Tepes and see the tragic events that led him to become a vengeful vampire.
In partnership with Carnival and NBCUniversal, we're excited to present more than 450 items from the show for auction. Head to our website for the online event, which lasts until October 30.
And to give you just a taste of what is on offer, why not dig into Drac's backstory with these fun props and costumes?
Vlad Tepes (Jonathan Rhys Meyers) Sarcophagus Costume & Sword
A stone tomb keeps Dracula imprisoned until he's freed, and this is the production-distressed outfit he was wearing for all those years. One for the display cabinet rather than a party costume, we think.
Ilona (Jessica De Gouw) Execution Dress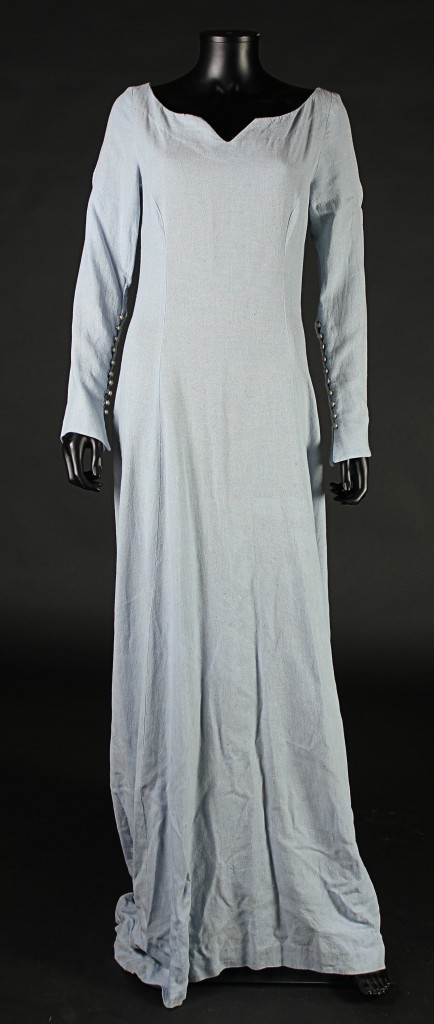 Part of Dracula's vengeful nature in the show comes from the death of his wife, Ilona, who was burned at the stake by the Order of the Dragon. Despite her flaming fate, this dress is still in great condition.
Ilona (Jessica De Gouw) Pale Green Gown
An interesting item here, mostly because viewers of the show never actually saw it. It was worn by De Gouw in a scene where Grayson (Jonathan Rhys Meyers) see a vision of his dead wife and talks to her before she bursts into flames. Fortunately, the fire was to be added by the VFX team so the costume is still in great condition.
Shaman (Lukács Bicskey) Costume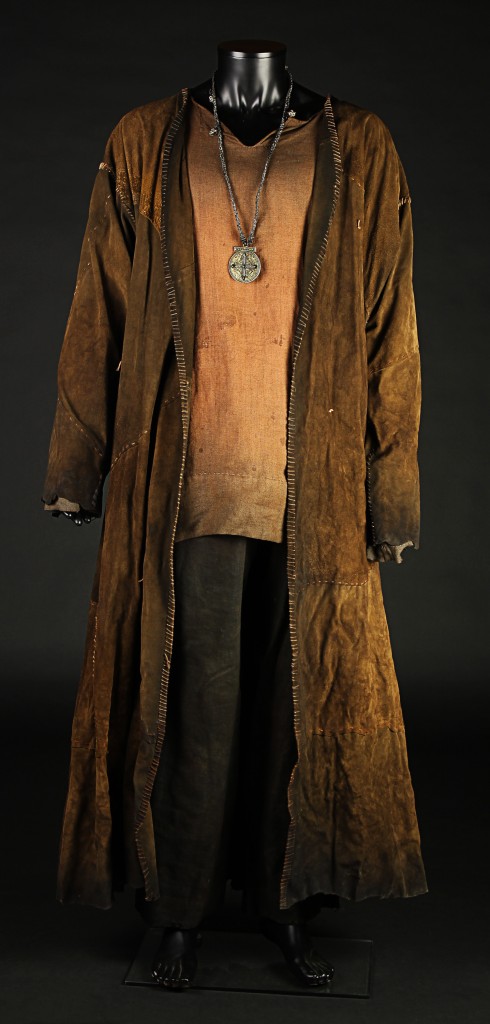 The basic tunic and other items as worn by Bicskey's shaman when the Order of the Dragon capture Vlad and slit his throat. Rude.
Order of the Dragon Priest (Christopher Hunter) Costume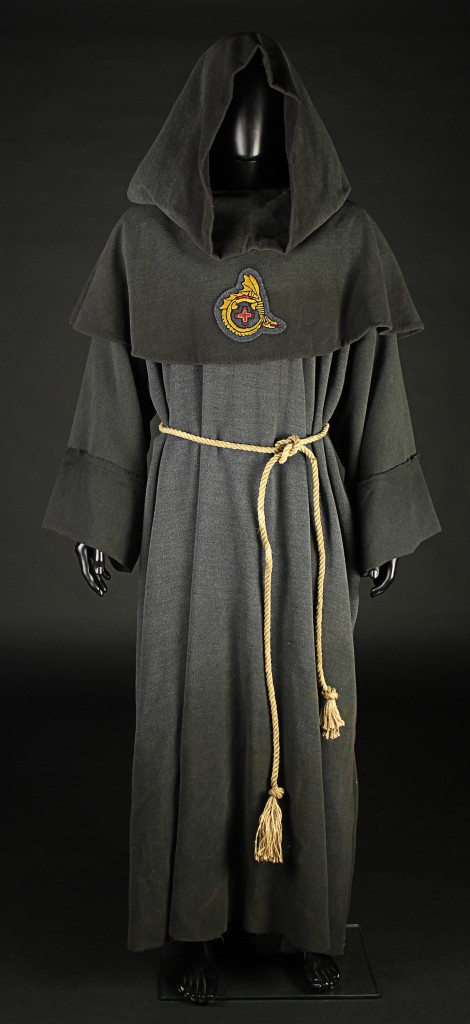 As worn by one of the priests who talks to Vlad after his capture and before his death and subsequent rebirth as Dracula. As with all the period costumes of show, it was well made and looks authentic.
Vlad Tepes (Jonathan Rhys Meyers) Sarcophagus Vampire Teeth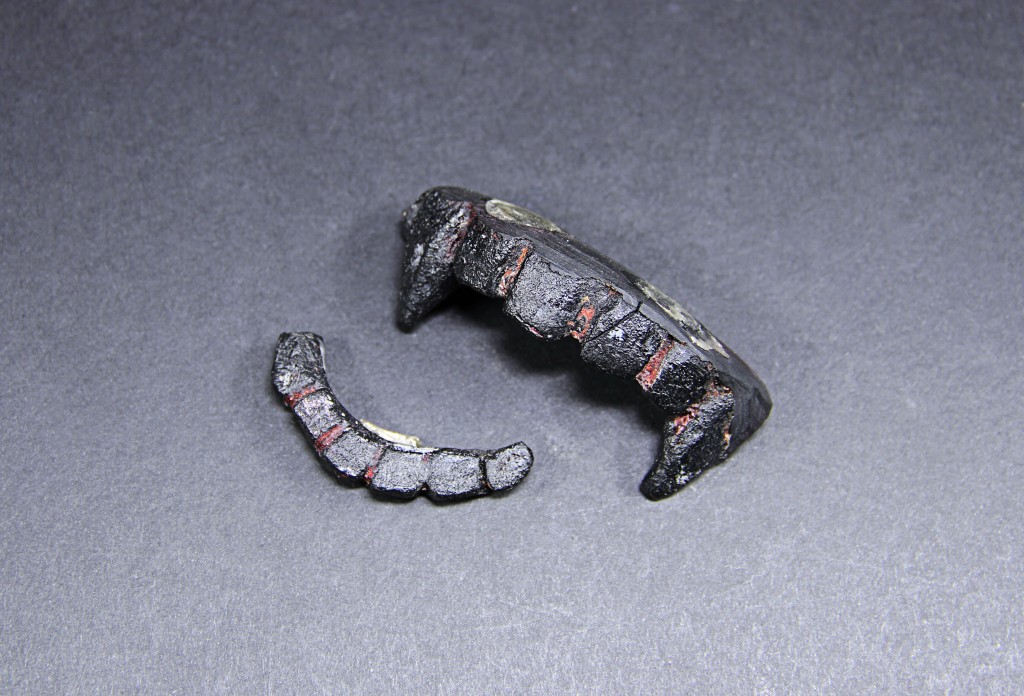 Some tombs are ornately decorated, and Vlad/Dracula's is no exception. These stone teeth – actually built from hardy rubber – were seen in the show when Van Helsing awakens our dark-hearted hero from his long slumber.
Vlad Tepes (Jonathan Rhys Meyers) Hero Shackle Set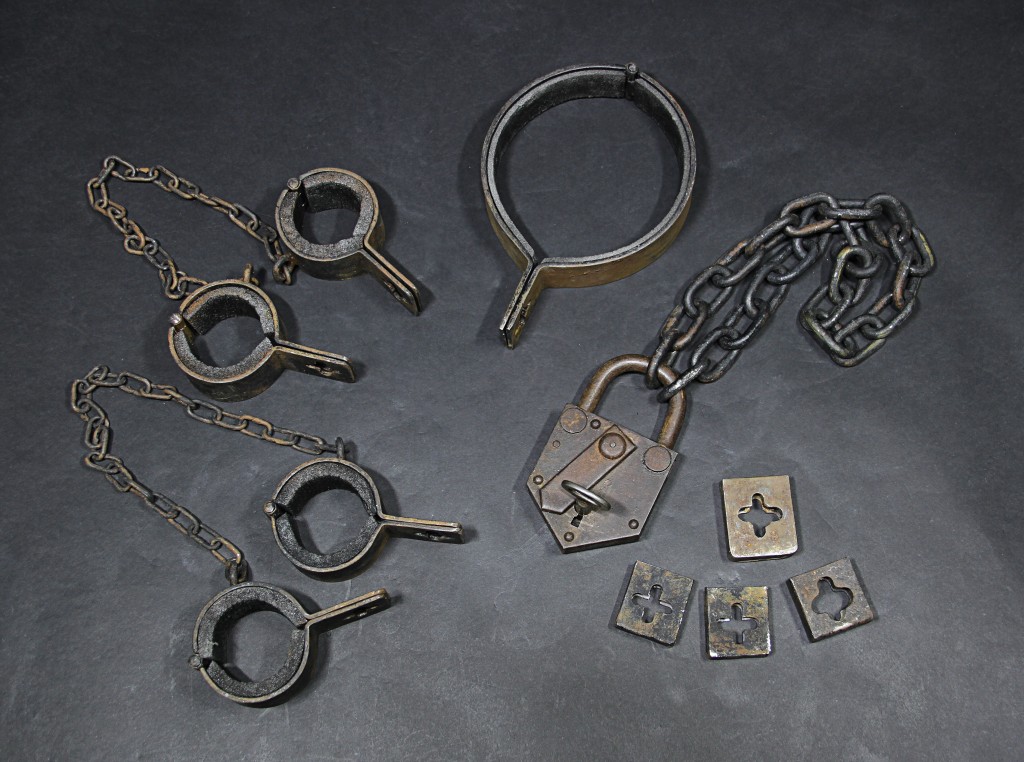 Used to restrain and hang Vlad as the Order of the Dragon tortured him before he died and became his vampire self, these were forged from metal for the show and wonderfully made, with added black foam lining to avoid Rhys Meyers suffering from shackle chafe.
Hero Sarcophagus Mural Tiles Set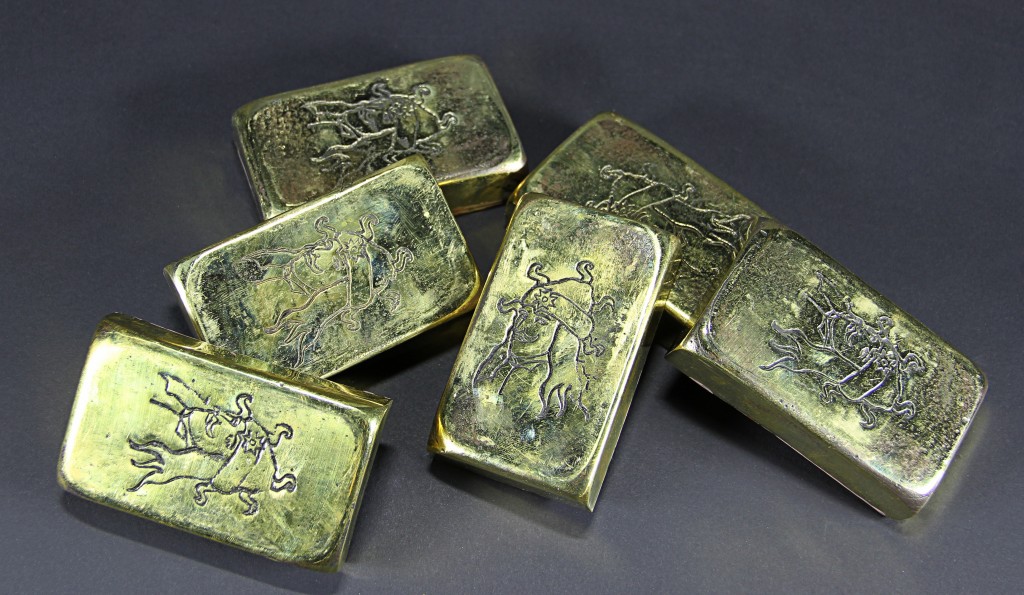 More decoration from the outside of Vlad's sarcophagus, these are shown as gold in the show. But before you get too excited, the team built the panels from less expensive metals because no TV series has a budget that big. Still, they're wonderfully made and designed with Vlad the Impaler iconography.
What would you bid on? Tell us over on our Facebook and Twitter pages…