By
Matt Truex
on November 16th 2018 November 16th 2018
Television is a fleeting medium. A series that's lucky enough to find an audience goes from concept to cancellation in a few short years, forever being replaced by the network's next attempt at a hit. Culture at large tends to forget many of these stories, which puts narratives and characters that stick with us in the notable minority. These exceptions are the cultural heavy-weights; television that not only entertains, but lingers in the subconscious and plants seeds for thoughts that might not have formed otherwise.
The science fiction genre is one of the strongest contributors to this cultural phenomenon, leaving a mark like no other due to the allegorical nature of the storytelling. Whether taking place in outer space, a parallel universe, or a quiet suburban street, these parables are without fail distorted reflections of the fantasies and fears of their time. As long as the concepts they are based on are relevant, these shows remain evergreen with viewers and collectors alike. Take a look now at some of the most memorable moments from science fiction history by way of these highlight lots from the TV Treasures Auction.
Lot 234 – Uncle Martin's (Ray Walston) Full-Sized Metal and Fiberglass Spaceship
My Favorite Martian
While your starships Enterprise and battlestars Galactica are unrivaled for their military and research capabilities, they are admittedly a little impractical for short trips to the planet next door. It was this sleek, one-man little number that My Favorite Martian's Uncle Martin used to travel to Earth in 1963. Drawing inspiration from the Jaguar E-Type, the vehicle's body is constructed mostly of fiberglass that has been smoothed and finished with glossy aluminum paint covering its exterior. The reverse gull wing doors open to a small cockpit, complete with view windows, a small navigation beacon, and ample leg room.
Lot 241 – Cone Of Silence Connecting Acrylic Head Domes
Get Smart, Again!
Behold, the world's most secretive communication device! So secret, you might not have heard what you were discussing under it. One of the most endearing gadgets from a series full of endearing gadgets, the Cone of Silence aided/plagued Maxwell Smart and the agents of CONTROL throughout the run of the original series and beyond. This particular model, which Max purchased to hang above his and Agent 99's bed, is said to be the last one in existence during the movie sequel Get Smart, Again!. Every good marriage starts with communication.
Lot 10 – Alien Quarantine Medical Table
The X-Files: Fight the Future
It's hard to keep a secret buried. When an ancient alien virus is unearthed in X-Files: Fight the Future, the shadow world government known as the Syndicate arranges to have contaminated samples removed for study and eventually handed over to alien colonizers. This formidable quarantine chamber is made of stainless steel, with a large acrylic bubble covering the victim and an oxygen tank and supply hose to keep them alive during transport. A bonus Little Green Man is included with every purchase!
Lot 69 – Captain Buck Rogers' (Gil Gerard) Gold Futuristic Jacket
Buck Rogers in the 25th Century
After 504 years in cryo-sleep, you'd want to make an entrance, too. This futuristic biker jacket is a classic look for Gil Gerard's Buck Rogers, worn in much of the promotional material for the series. The time traveler's jacket comes to us directly from the 25th Century, with nylon fabric throughout, giving the appearance of liquid gold. But despite its futuristic appearance, we are all thankful to know that the biker jacket style will survive the next 500 years.
Lot 208 – Male Nurse's 'Pig Face' Makeup Appliance
The Twilight Zone
You are now entering the world of a true classic. Rod Serling's The Twilight Zone was decades ahead of its time, considering its initial October 1959 airdate. The granddaddy of all science fiction television, The Twilight Zone is still remembered to this day for its daring storytelling that still fascinates and chills viewers.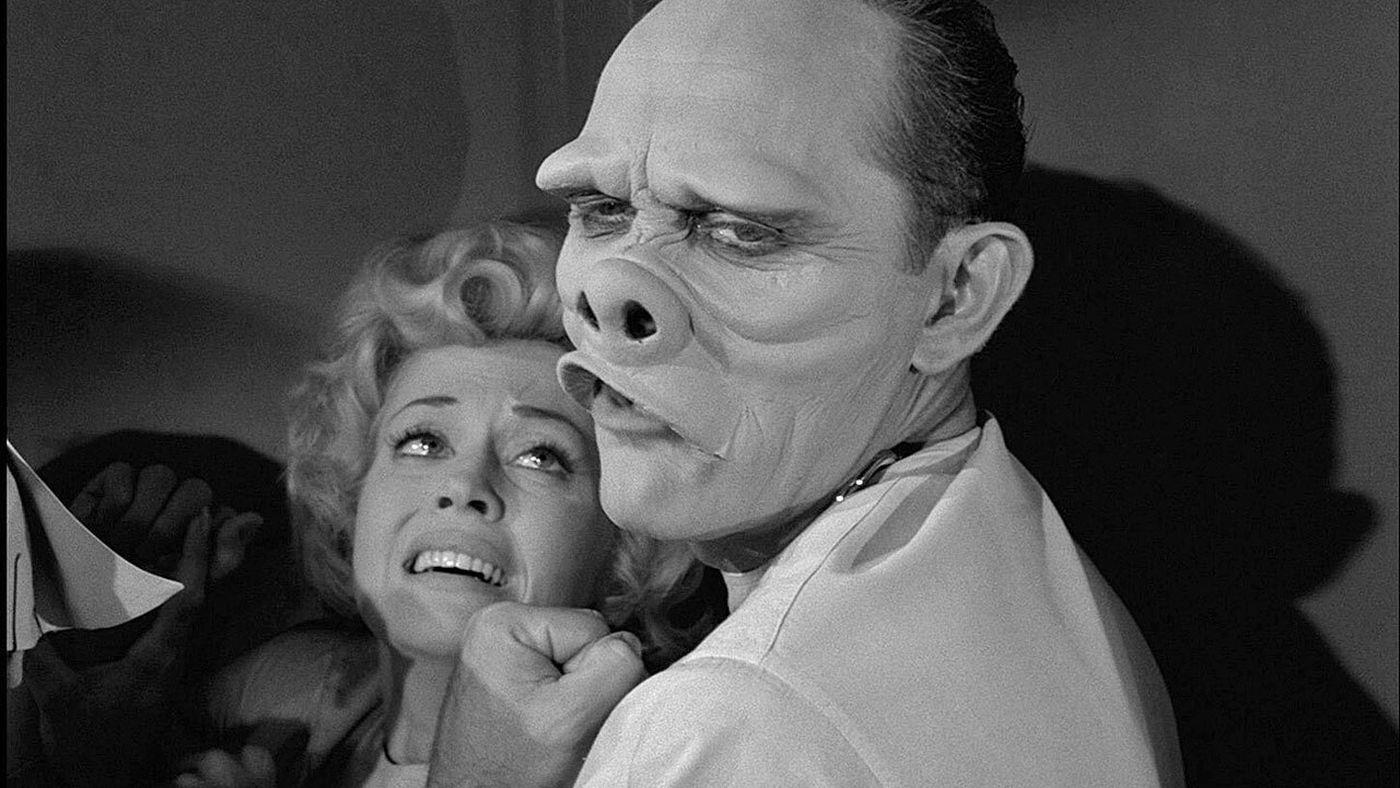 This piece comes from one of the series' most infamous stories, "Eye of the Beholder," which pits the viewer's expectation of beauty against the wrinkled, pig-nose faces of the world's dominant race. Initially made by makeup effects artist William Tuttle, this piece was carefully restored by LACMA conservator Irena Calinescu to ensure its preservation for its next visit to the Twilight Zone.
These lots and many more are open for bidding now in Prop Store's TV Treasures Auction, live auction December 1st. Thank you for joining us for our blog coverage and be sure to check out our other articles in our auction series!

Follow us on Twitter and Facebook to be the first to know about all current & upcoming Prop Store Auctions and more!