|
Auctions
Rick Baker: Monster Maker – Edgar
So far in our ten-part Rick Baker: Monster Maker blog series, we have taken close looks at the first Men in Black alien to grace the screen in Mikey as well as some of the incredible animatronic creatures brought to life by Baker. In this installment, we will look at an alien that while not the first alien seen in Men in Black may have the distinction of being the most notorious in the entire franchise. He may also be the most impressive feat of animatronics featured in the auction as well. We're talking about lot 213 Full-Size Alien Edgar Bug Animatronic Character.
Standing at an impressive 12 feet in height, this menacing alien was created by Baker and made fully animatronic so that it could fulfill the script's call for dialogue between Edgar and the Men in Black while in his roach form. Having been constructed by Baker and his team at great effort and expense, Edgar all but ready to make its climactic appearance in the film's final scene. Unfortunately, when the piece was rolled onto set the production decided to go in a different direction and favored a CGI alternative. Nonetheless, the photos below confirm just how incredible this piece of film history really is.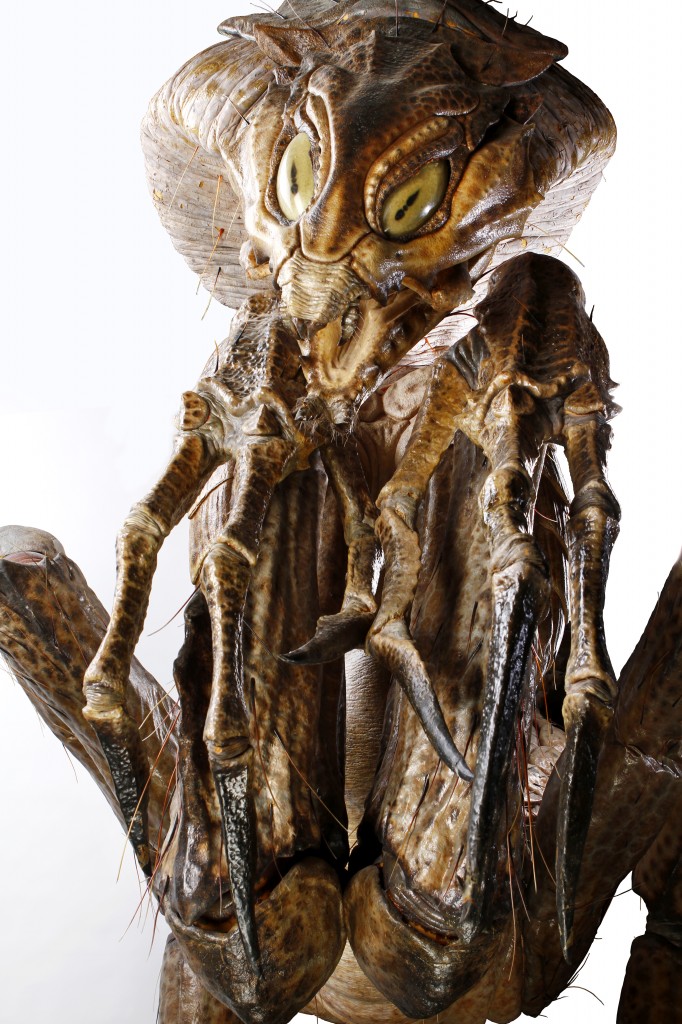 Featuring myriad cables, mechanisms and puppeteering rig, this marvel of animatronics was fully capable of an array of movements including a complex talking and lip syncing system controlled by a computer that would have allowed Edgar to converse with Smith and Jones as had been originally scripted.  Although the piece never had the day it deserved, the intricately detailed and painted piece has been on display in Baker's personal display room at Cinovation Studios until this momentous auction.
While you watch Propstore's featured lot video on this incredible piece, head over to www.propstore.com/rickbaker to check out the full catalog listing for Edgar as well as over 400 other pieces from the legendary career of Rick Baker.