|
Collections
Propstore's Stellar Collection of Sci-Fi Space Suits
If there's one genre of film that inspires a particularly ardent breed of fan, it's science-fiction. When it's a little piece of fantastical escapism you're after, sci-fi is there for you, open armed and without judgement to welcome you into its warm, slightly geeky embrace.
At Propstore, we love a bit of sci-fi, and have travelled far and wide to bring you this incredible collection of authentic, original space suits used in the production of some of the most iconic sci-fi films of all tim
1. Hero Space Suit – Armageddon
This spectacular looking spacesuit is from the set Jerry Bruckheimer's 1998 blockbuster Armageddon, and is presented in a custom made display stand. The spacesuit is actually an amalgamation of the helmet worn by Colonel William Sharp (pilot of the space shuttle 'Freedom') and the suit worn by Ben Affleck's character A.J. The costume was designed by Magali Guidasci and earned her a nomination for a Saturn award.
2. Viper Pilot Suit – Battlestar Galactica
The Viper pilot suit is one of the most iconic outfits of the revamped Battlestar Galactica series. This amazing costume was designed by Deborah Everton, the award winning costume designer, whose other credits include Star Trek and the Terminator movie. This ensemble is presented on a custom made stand with a base that illuminates red.
3. Full Size Mondoshawan – The Fifth Element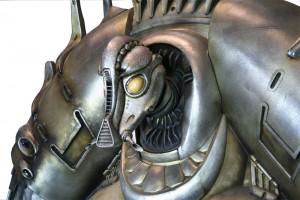 You'll need a lot of space for this one, because this full size Mondoshawan from Luc Besson's 1997 film The Fifth Element stands 7ft 8 tall and 5ft wide. The vast majority is made in fibreglass, whilst inside the suit is a harness for actual wear. Each Mondoshawan required four people to control it, and no actor spent more than 15 minutes inside the suit because it got so hot!
4. Drax's Henchman Space Suit – James Bond: Moonraker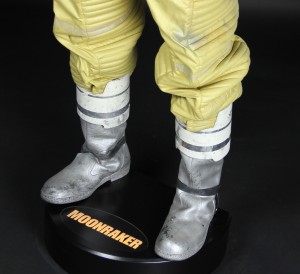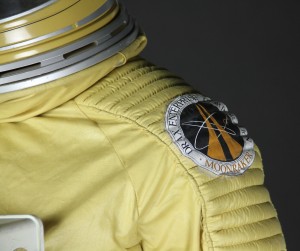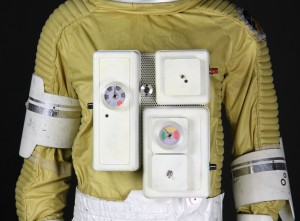 This is an extremely rare costume from the 11th movie in the world famous James Bond franchise. This is one of the space suits worn in the final scene of the 1979 film, Moonraker, and is a product of the incredible imagination of the acclaimed costume designer Harry Lange.
5. Connie Nielsen's Space Suit – Mission to Mars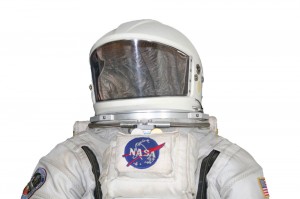 This is the space suit worn by Connie Nielsen as Terri Fisher in Brian DePalma's sci-fi film Mission to Mars. Each character had a colour coded element to their suits, and yellow was the colour of mission specialist Fisher. The suit was designed by Sanja Mikovic Hays and is extremely realistic, even down to the mirror on the sleeve.
6. Dr Burchenal's Space Suit – Red Planet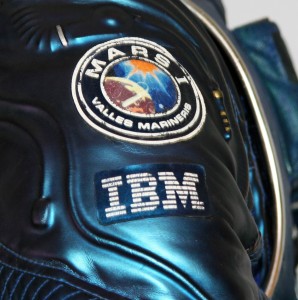 The very space suit worn by Tom Sizermore as Doctor Quinn Burchenal in the 2000 sci-fi film Red Planet. The suit was designed by Kym Barrett, and is constructed from a pearlescent blue/purple PVC.
7. Spock's Space Suit – Star Trek
Boldly go where only Leonard Nimoy has gone before in this original space suit, as worn by Spock in the first Star Trek film. The suit can be seen when Spock leaves the Enterprise to mind meld with the V'ger probe. Nimoy's face actually had to be superimposed over the visor as the reflections were problematic for filming. The costume is labelled internally for Nimoy and is in excellent condition.
8. Worf's Space Suit – Star Trek: First Contact
This elaborate space suit was worn by Michael Dorn as Lieutenant Worf in the 1996 motion picture Star Trek First Contact. The suit is constructed from a silver/white thick weave fabric and includes controls and light detailing for that ultimate sci-fi look.
This is just a small taste of the items that adorn our galleries in London and Los Angeles. For more information about how you can see these stunning pieces for yourself, please get in touch with our team.