By
Prop Store
on April 28th 2015 April 28th 2015
As the global Star Wars fandom descended on Anaheim, California for Star Wars Celebration VII in anticipation of this year's release of Episode VII: The Force Awakens, we at Prop Store did our best to give a showcase of the company's own dedication to the epic franchise worthy of the weekend. We think we did just that!
The Collection
With over 400 square feet of exhibiting space at the Prop Store booth, we could not have been more excited to show off our company collection of rare Star Wars material that most fans have never seen in person. From Darth Vader's helmet to Princess Leia's dress to Han Solo's jacket the showcase pieces from Prop Store's company collection drew a vast number of fans into the booth to marvel at film history while taking advantage of rare photo opportunities.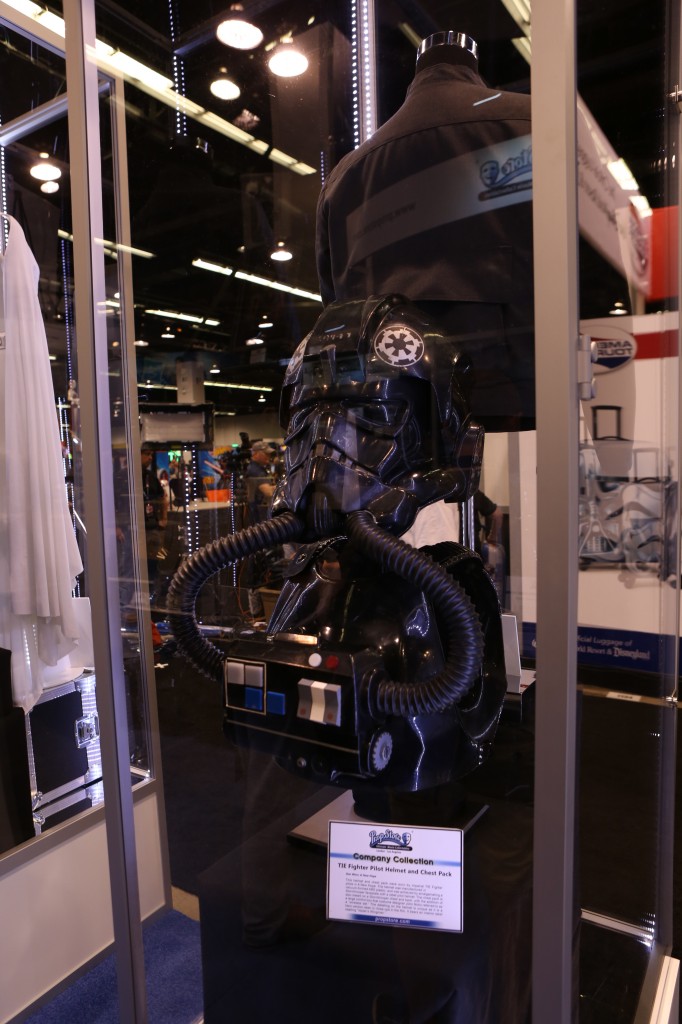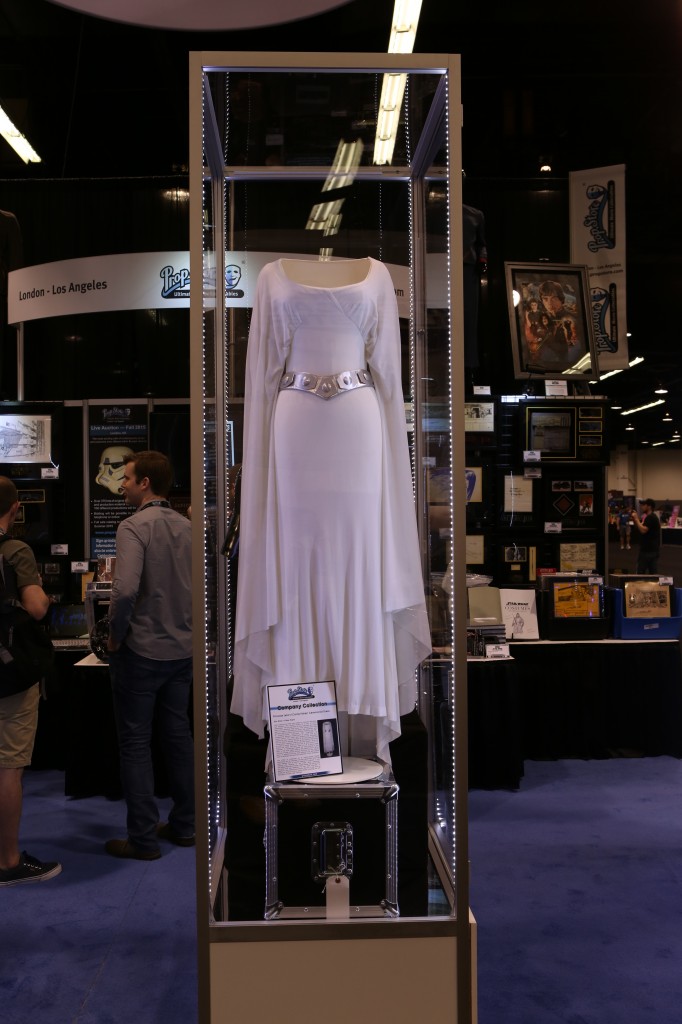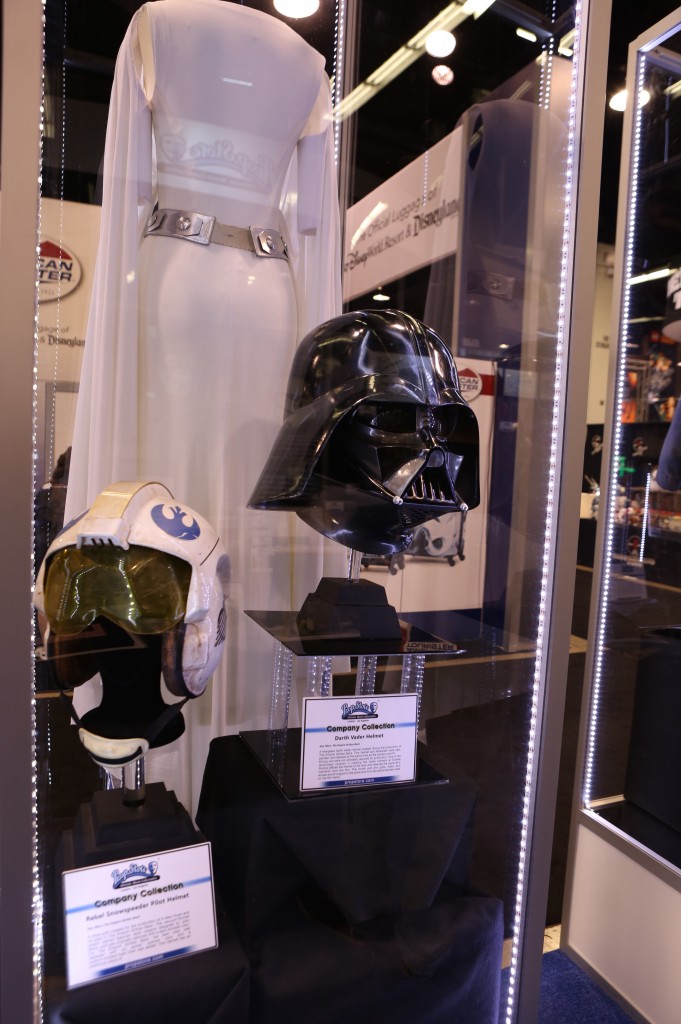 The Preview
Prop Store was also excited to preview some of the incredible Star Wars pieces included in Prop Store's Live Auction of Film & Television Artefacts being held September 30 in London.   It's possible that some of the lucky fans that stopped by Prop Store's booth were taking a look at the next additions to their original Star Wars collections as they checked out a Stormtrooper helmet, Anakin Skywalker / Darth Vader's scarred make-up appliance or an Ewok mask.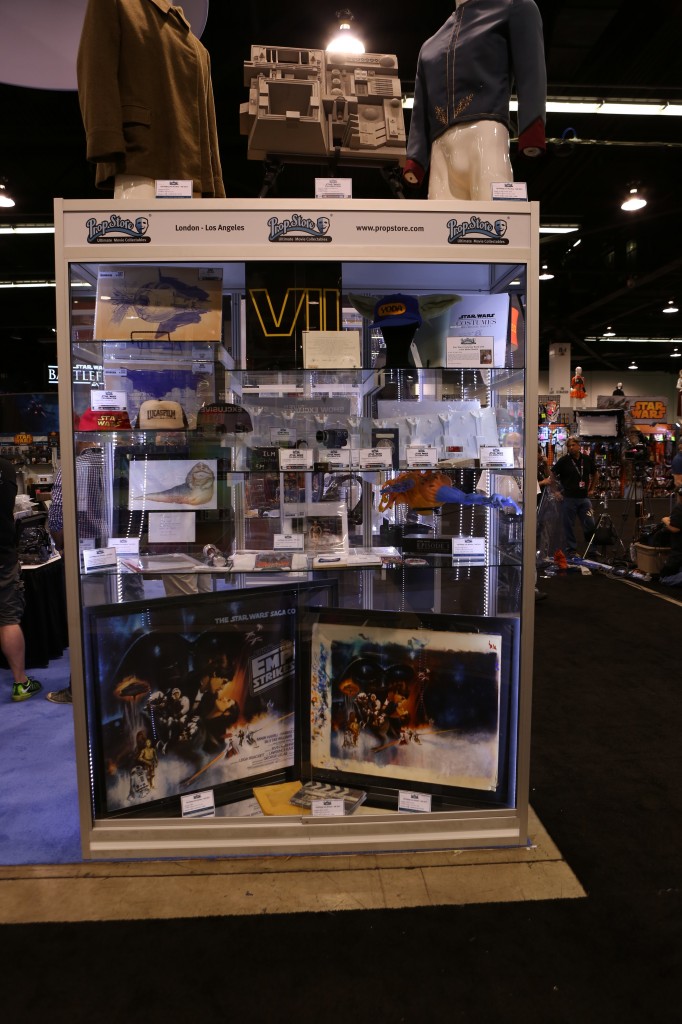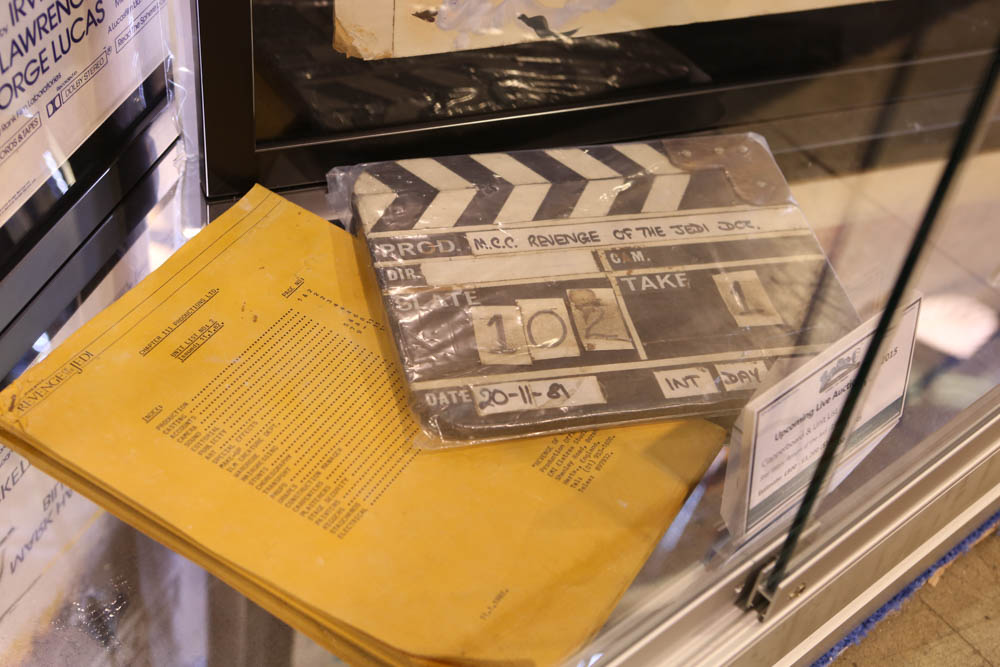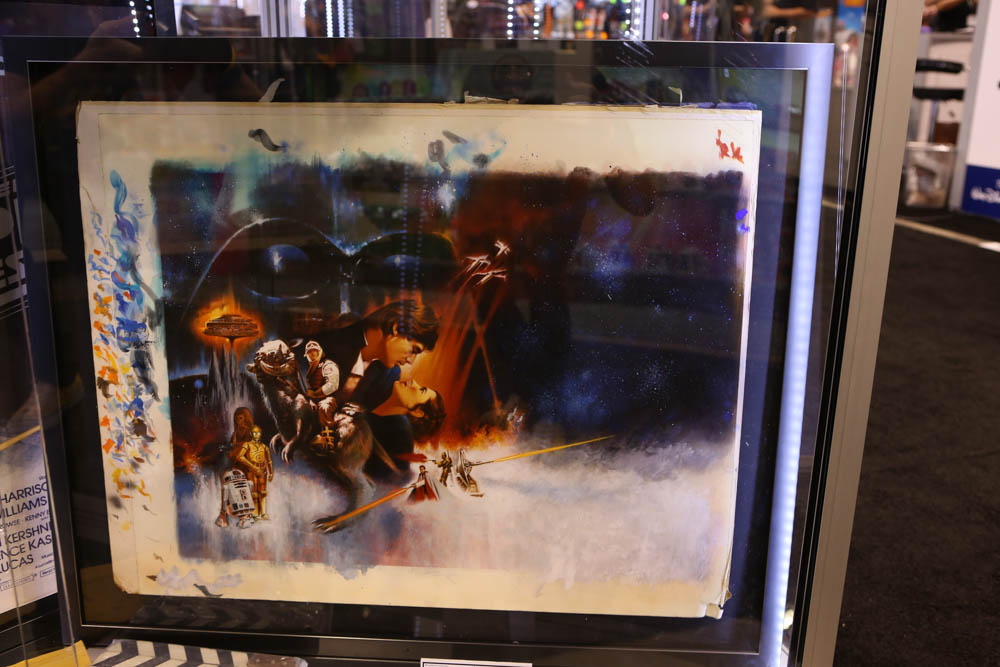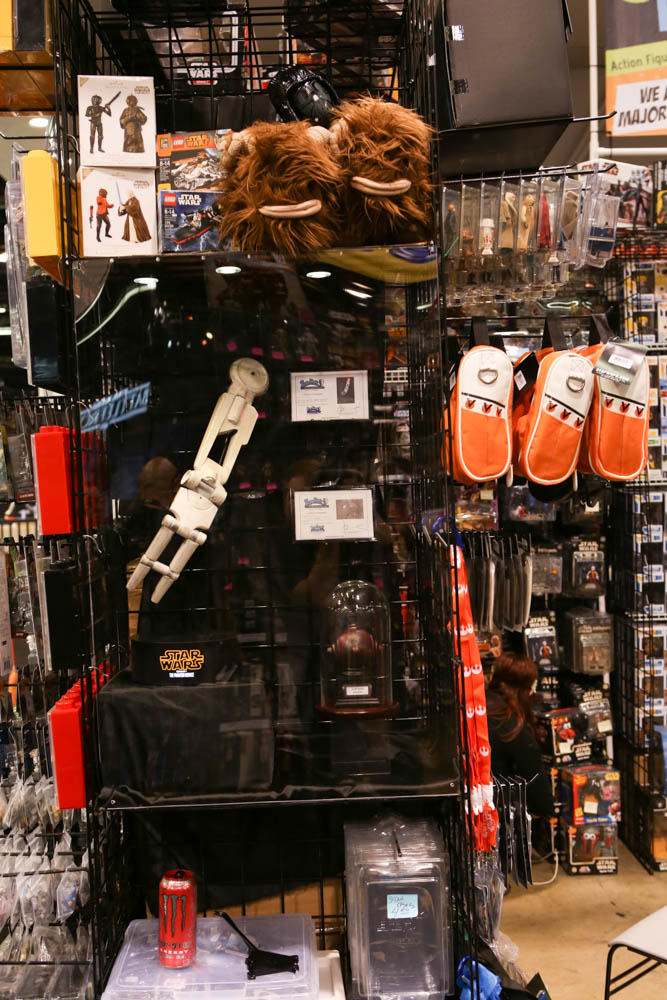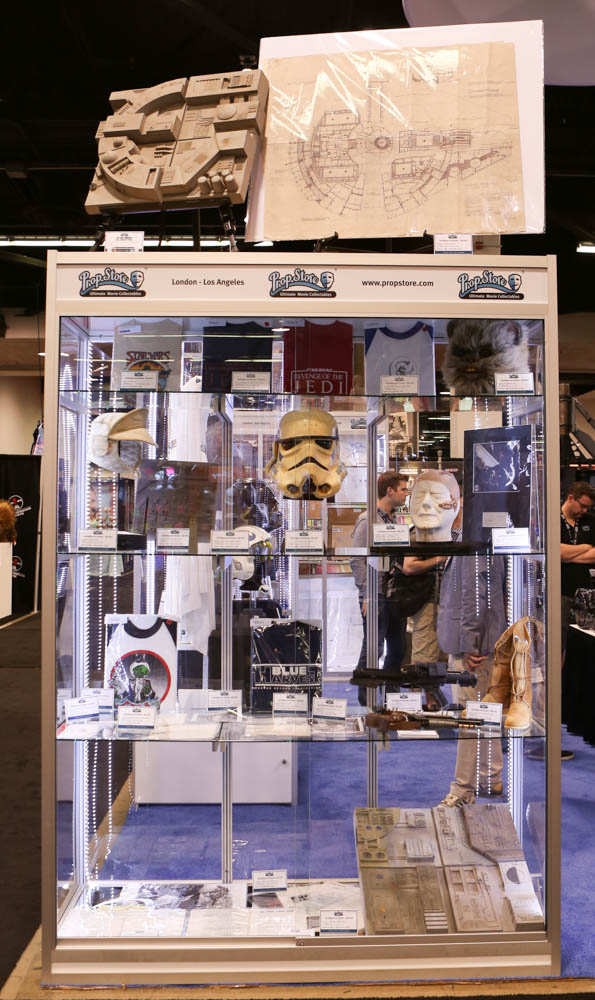 Owning a Piece of Star Wars History – With all of the incredible pieces on display wetting the appetites of the diehard Star Wars fans in attendance, Prop Store was also thrilled to have myriad original production material available for sale at the booth. Ranging from original storyboards to rare production artwork and even some pieces of the Death Star surface, fans were blown away by the plethora of material used in the making of Star Wars available to them. It is always exciting for Prop Store to give fans the opportunity to become stewards of their favorite films' histories and needless to say, many a happy Star Wars fan left the Prop Store booth with an historic piece of their favorite film franchise.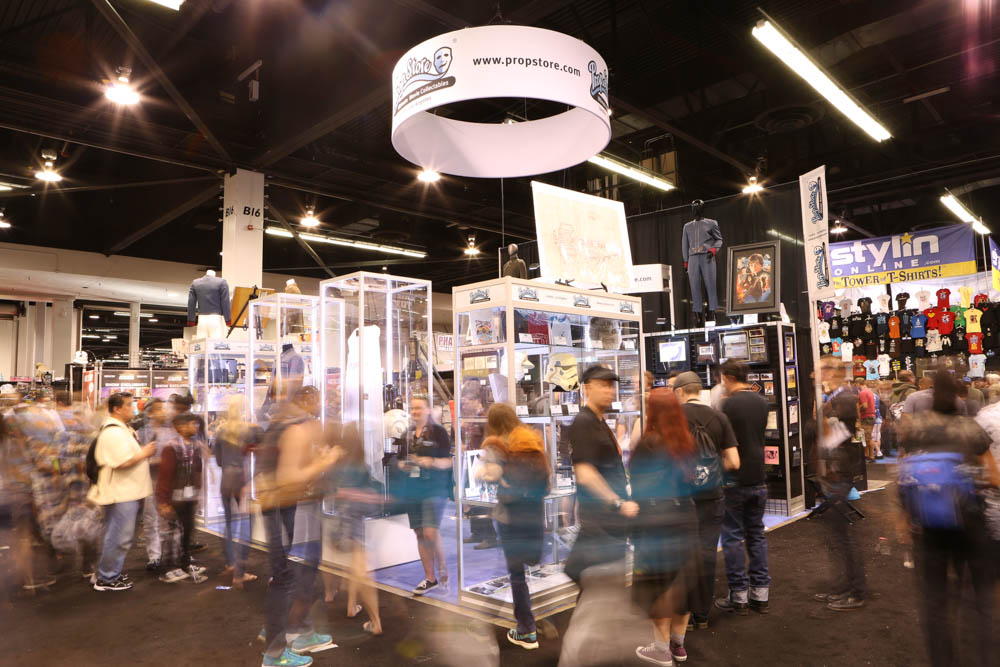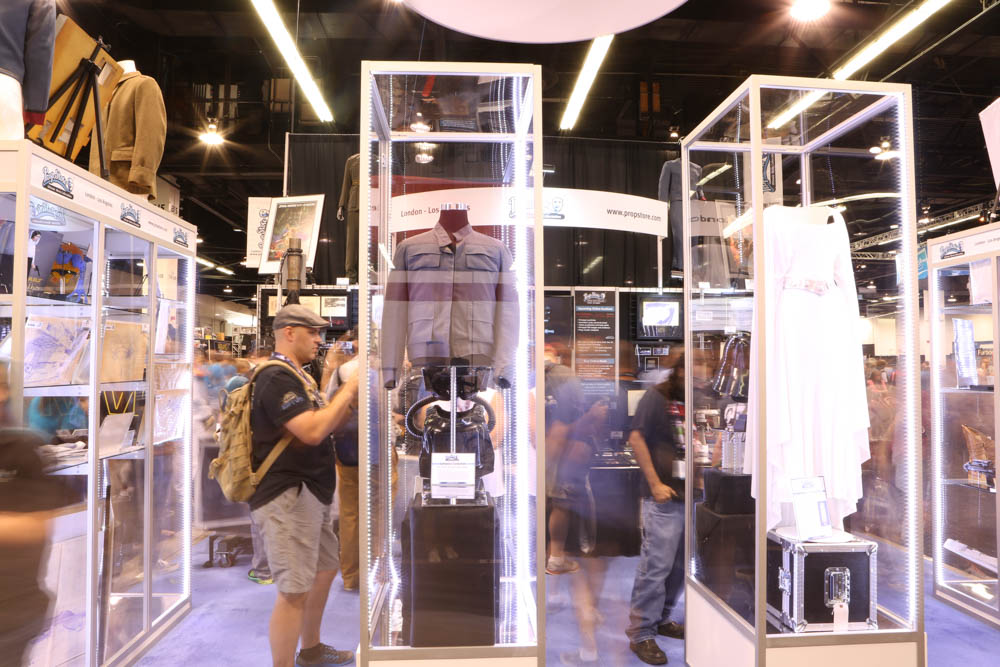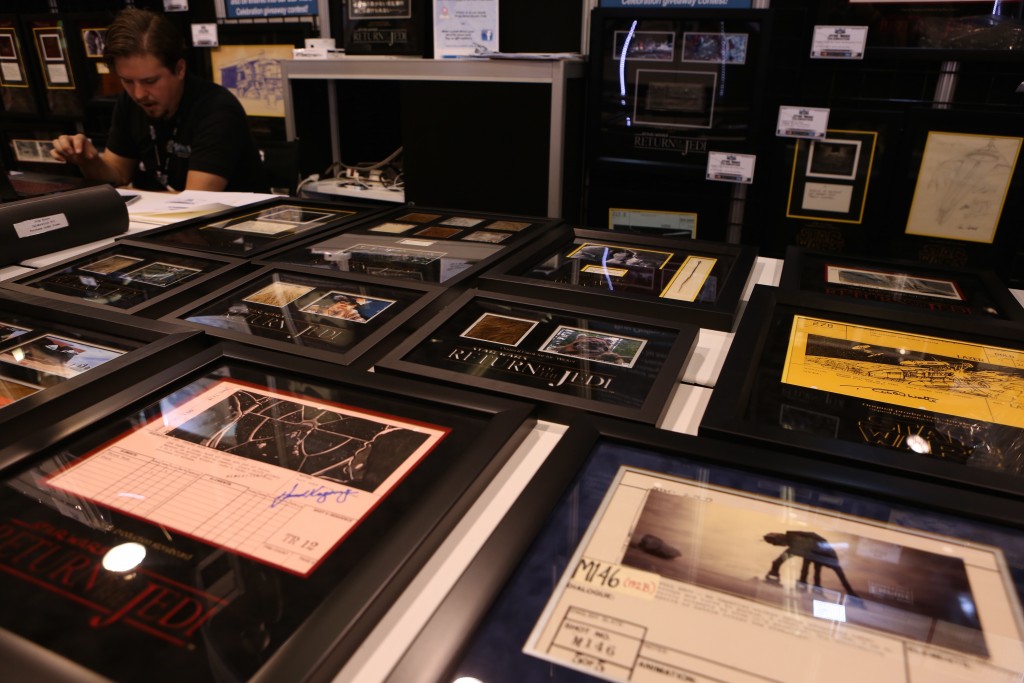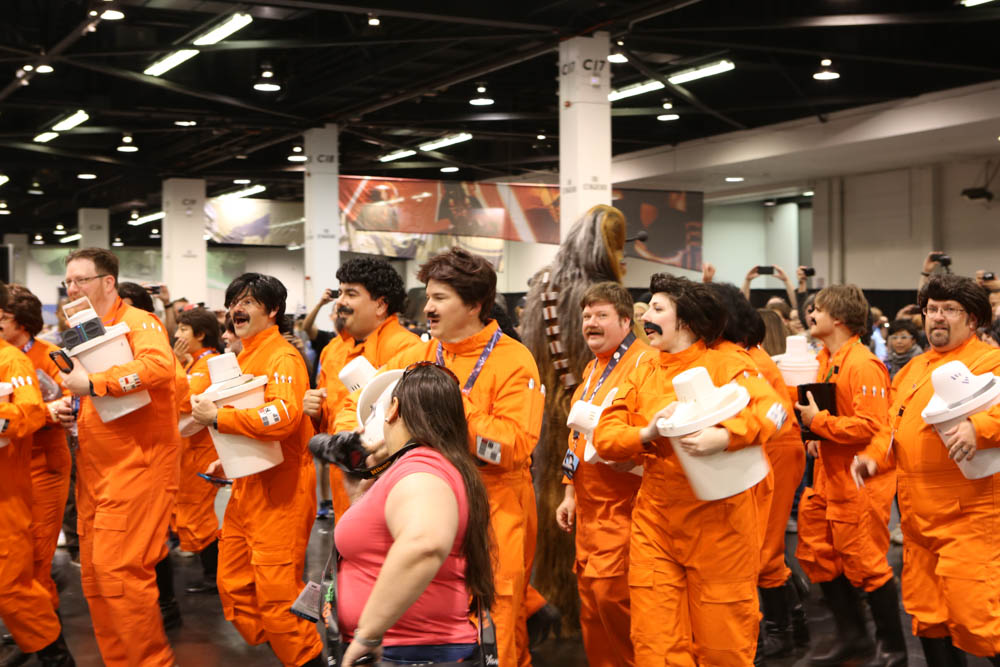 The Panels
Of course, the Prop Store booth was only home to part of the weekend's action as Prop Store's very own Stephen Lane and Brandon Alinger took center stage in a number of panels. Brandon hosted two panels giving fans a closer look at his recent work in the Lucasfilm Publishing world. Alongside renowned Lucasfilm executive editor J.W. Rinzler, Alinger gave a behind-the-scenes look at his recently published Star Wars Costumes: The Original Trilogy, which has quickly become a must-own for any serious Star Wars fan. Along with co-authors David Mandel and Wade Lageose, they also hosted another panel on an upcoming book on the artwork of Ralph McQuarrie. Brandon also gave fans a closer look at the making of Return of the Jedi as he and producer Howard Kazandjian walked attendees down memory lane with never before heard stories and vintage footage of the production and promotion of the film.
Finally, Stephen and Brandon teamed up with fellow collectors Gus Lopez and Tom Spina to give a unique look at the world of collecting original Star Wars material. In the panel, Prop Store's lead men told fascinating stories about how some of the most legendary props and costumes have been located, saved from destruction and preserved for posterity by Prop Store. All of the panels were well-attended and received by the fans that flocked to Celebration.
Our friends over at Tested.com have just posted up their Celebration VII interview with Stephen – Prop Store CEO & avid Star Wars prop and costume collector – check it out!
It was truly a weekend worth celebrating, and Prop Store couldn't be happier that we were able to spend it with a group of fans that love Star Wars as much as we do. Watch our video for a whirlwind look at Celebration VII from the Prop Store perspective!
Be sure to take a look through our Star Wars collection on the Prop Store website for a whole host of memorabilia and props from The Star Wars films.