Whether you're a fan of classic film noir, silent-era productions, '50s sci-fi or old-school monster movies something is sure to catch your eye in our first-ever US Collectibles Poster auction.
With online bidding now open until May 17 (for lots 1-574) and May 18 (for lots 575-1035), we have more than 1,000 posters going under the hammer, from a folded one-sheet for Wes Craven's hit horror A Nightmare On Elm Street (estimated to fetch between $150 and $300) to an ultra-rare vintage poster for Oscar-winning 1931 Western Cimarron (estimated at $50,000-100,000).
Overseen by Propstore's newly appointed Director of Posters US Grey Smith, the auction is divided into numerous categories, including Academy Award Winners, Horror, Rock and Roll, Western, Hitchcock, James Bond and Star Wars. With such a high level of quality throughout – taking in nostalgic favourites, cool alternative treatments and surprising curios – it's been harder than ever selecting our 10 highlights, but we gave it our best shot.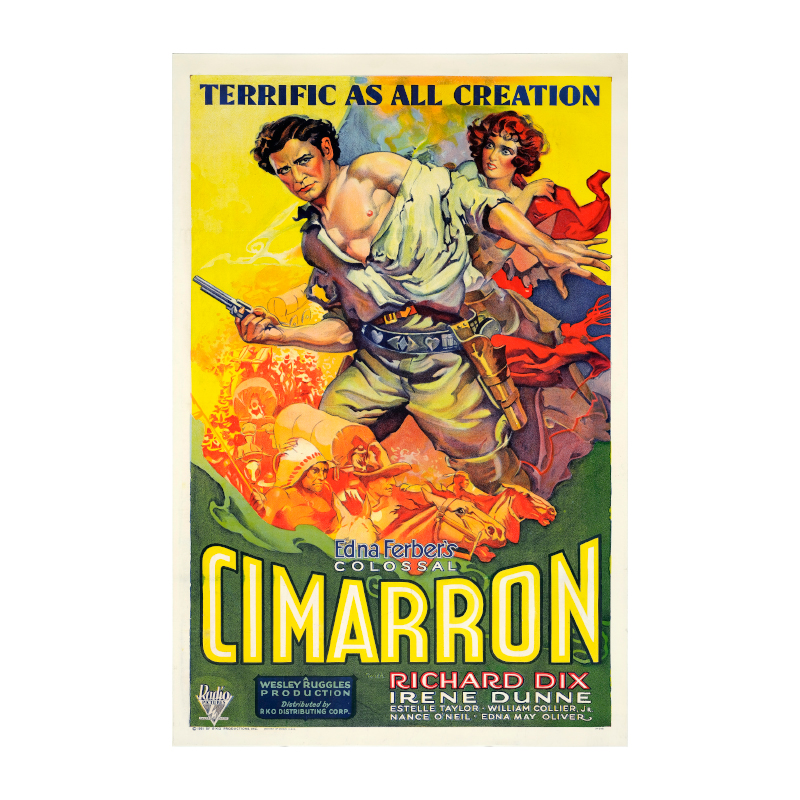 This big-budget prestige Western was one of the first films to prove that the genre was far more than a quick, cheap shot of entertainment, and deservedly won the Best Picture Oscar for its epic efforts. It also yielded a one-sheet which Propstore poster expert Grey Smith describes as "one of the most significant pieces of movie poster art ever produced." Created by artist Frederic C. Madan, the design brims with drama and impact, while the tag line boldly claims the film to be "Terrific as all creation". One of only four known surviving copies, this is surely the brightest jewel in this auction's crown.
---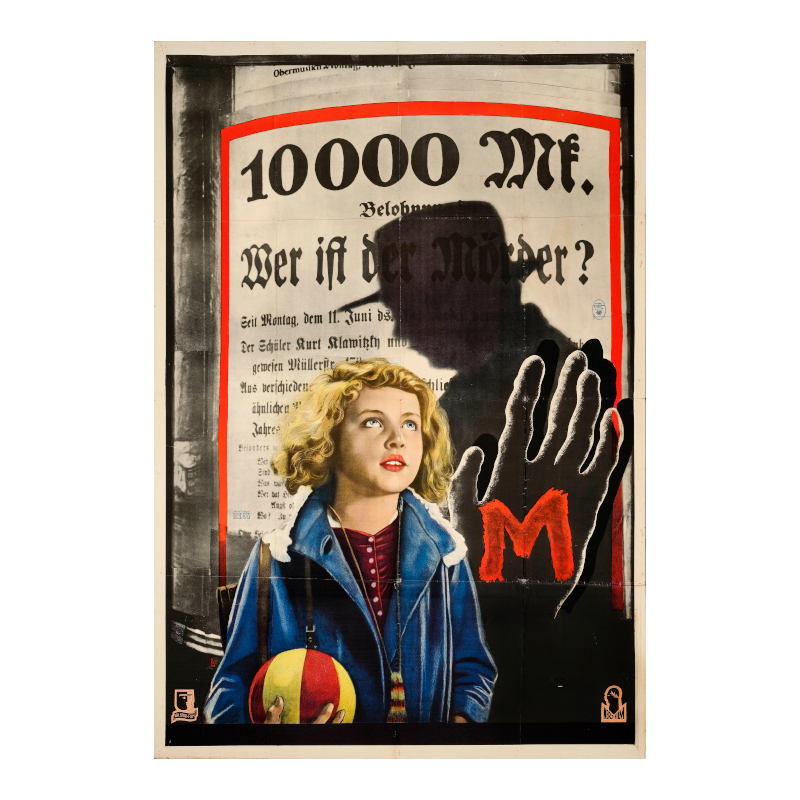 A holy grail for many, this is one of the most sought-after film posters of the 1960s. Featuring an ultra-With its dark streets and long shadows, Fritz Lang's M is a true crime masterpiece. Starring Peter Lorre in a star-making turn as a child killer hunted by both the police and organised crime, it is also credited with inspiring the film noir genre. The movie's tense atmosphere and perpetual sense of threat is wonderfully captured by this unrestored German country-of-origin poster, which is one of only two copies known to still exist, making it an extremely rare find.
---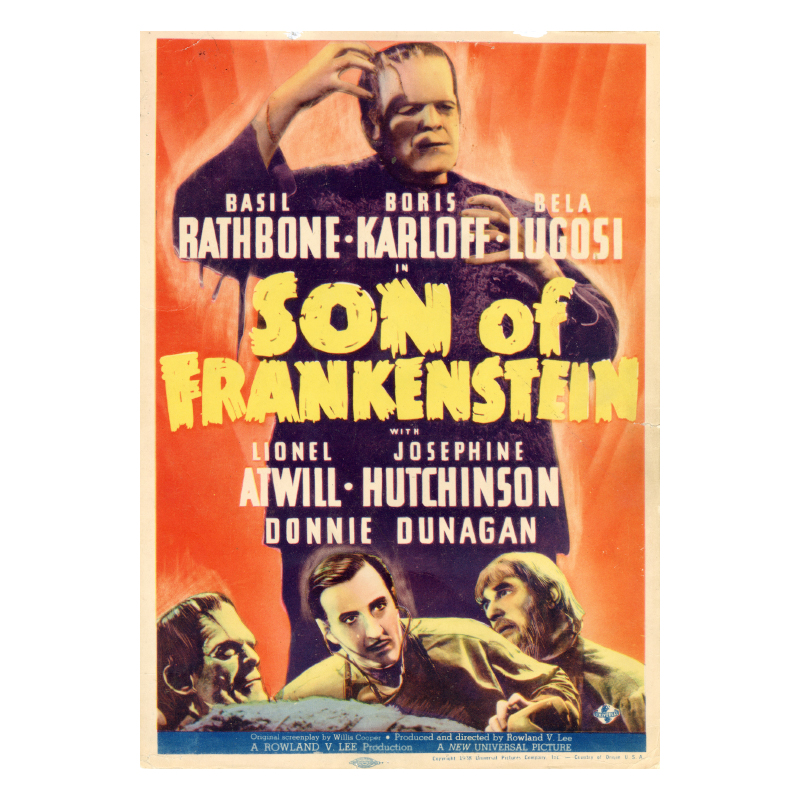 A rare example of a "midget" window card for the third movie in Universal Pictures' Frankenstein franchise. A fitting memento for Boris Karloff's final appearance as the bolt-necked monster (at 51 he was no longer able to tolerate the make-up process), this vivid and impactful composition belies its diminutive size. Created for cigar and candy cases, the window-card format was largely abandoned after 1940, as demand from exhibitors waned.
---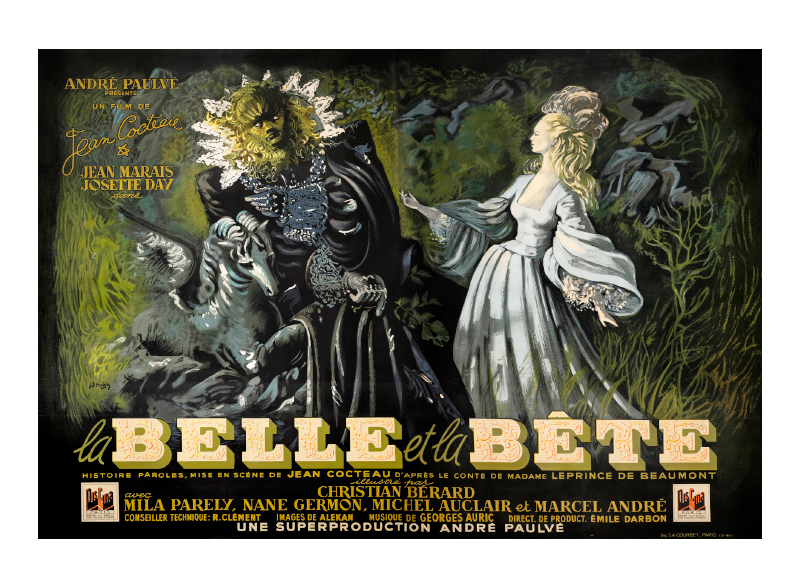 If you ever needed to make a case for filmmaking being an art form, then you could do far worse than show somebody Jean Cocteau's La Belle et la Bête. A sumptuous and surreal adaptation of Beauty and the Beast, the movie bears out Cocteau's creative genius, which he'd already exhibited through his painting and poetry. And few posters for the film do it greater justice than this glorious French double grande by artist Jean-Denis Malcles, which depicts its lead actors Jean Marais and Josette Day in a gorgeously classical style. As paper shortages wracked the country at the time of release, this giant poster is far rarer than the smaller versions that were also produced.
---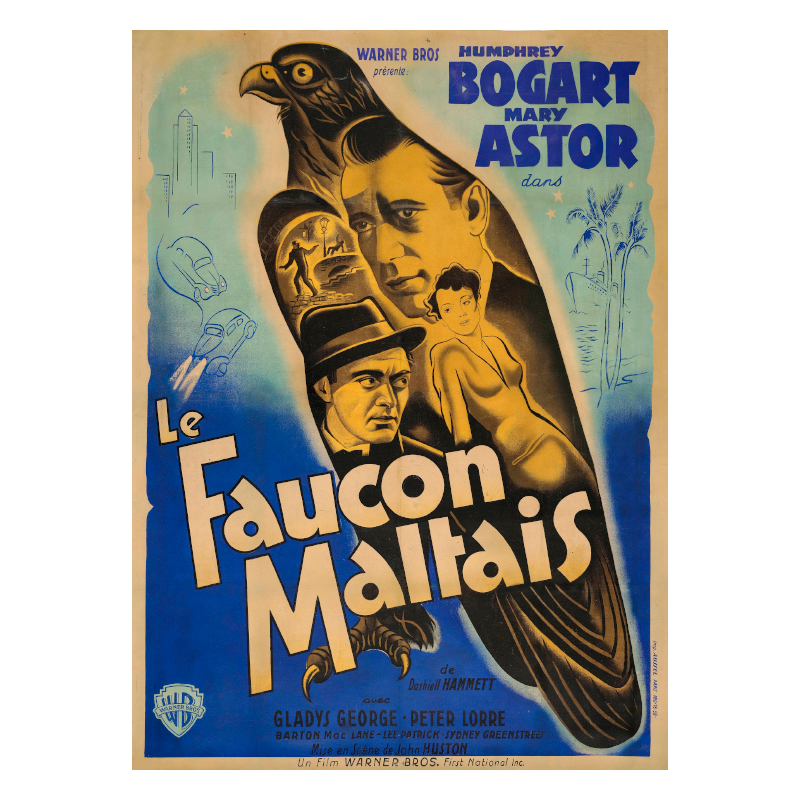 John Huston's masterful adaptation of the Dashiell Hammett novel is a film deservedly credited with setting the template and mood for all film noirs that followed. And as this was a genre which proved hugely popular with French audiences, it seems only fitting that one of our top lots should be this grande poster created for the film's release in post-War France. It's a rare example of a poster for a classic movie that has long proved popular with collectors the world over.
---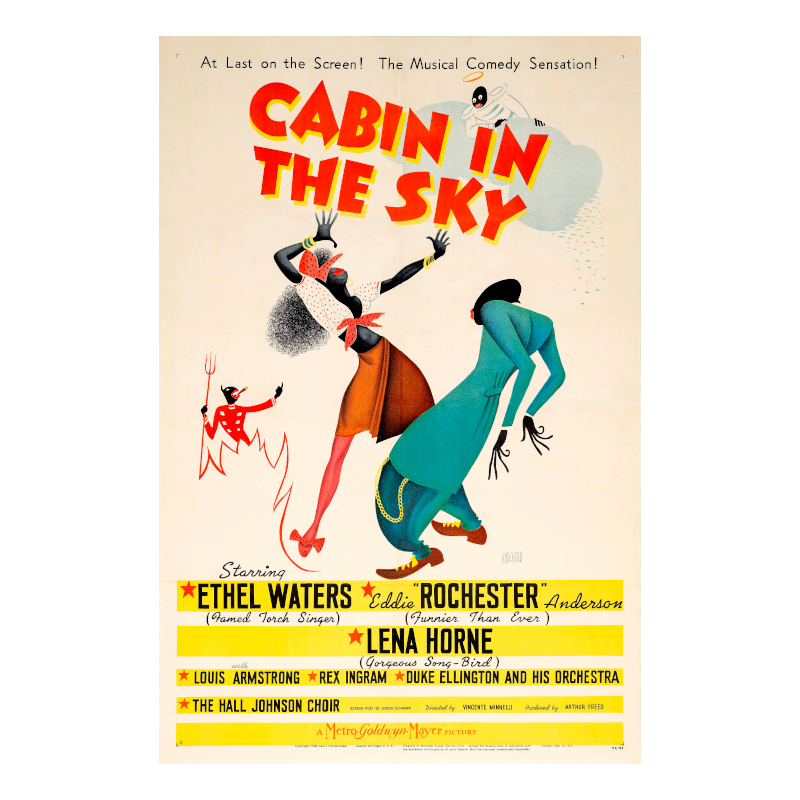 This landmark musical directed by Vincente Minelli was one of the first studio movies to feature an all-black cast. Starring Eddie "Rochester" Anderson as a gambler whose soul becomes a good-versus-evil battleground after he's shot in a casino, the film's energy and themes are borne out on this Style C one-sheet illustrated by beloved caricaturist Al Hirschfeld. It's one of Hirschfeld's most famous posters, making it a highly sought-after piece from the World War II era.
---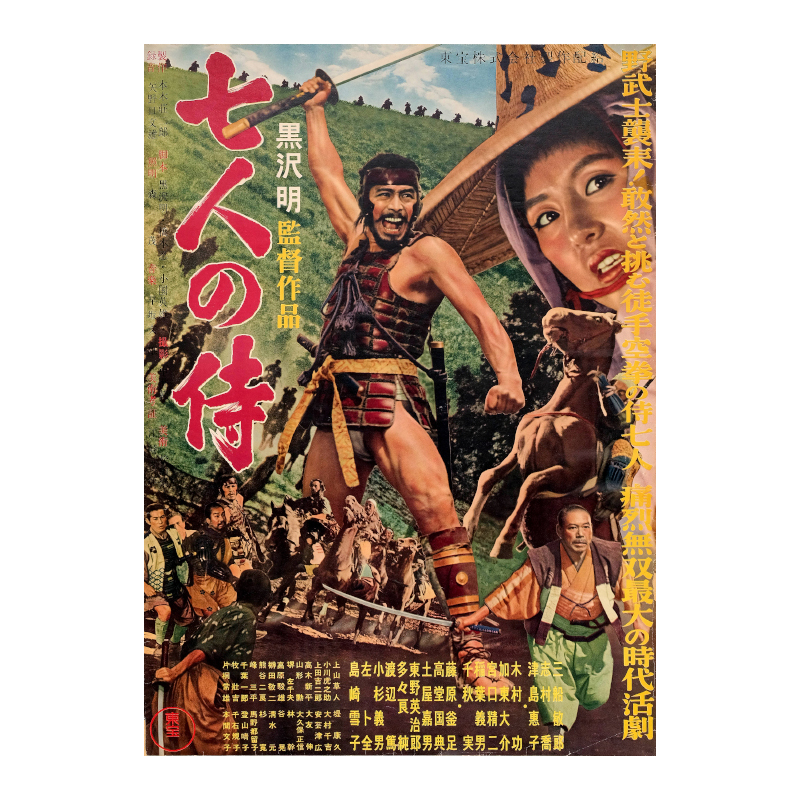 Arguably the peak of Akira Kurosawa's magnificent film-making career, Seven Samurai remains an astonishing action epic, and a film which has inspired a number of remakes. It was also one of several superb collaborations between the director and actor Toshiro Mifune, who forms the centrepiece of this dynamic Japanese country-of-origin B2 poster, as the brilliantly roguish Kikuchiyo.
---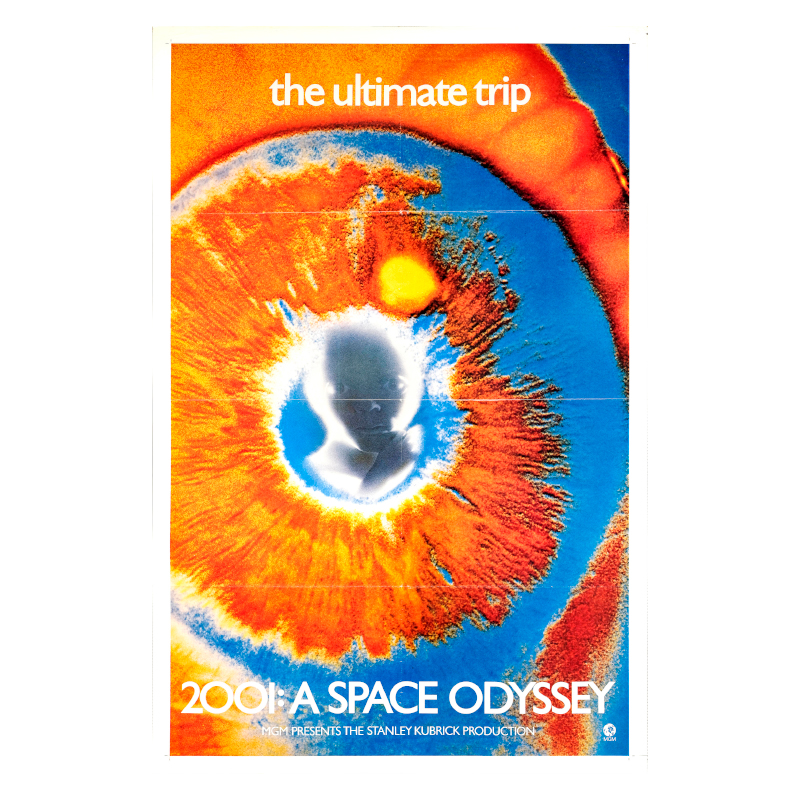 On its release, Stanley Kubrick's ground-breaking sci-fi was soberly billed as "an epic drama of adventure and exploration." But after the film's significant counter-cultural appeal was noted by the studio, a fresh advertising campaign was launched a year after release which emphasised its psychedelic leanings and rebranded it as "the ultimate trip". This one-sheet blends the face of the Star Child with a close up of an eye, and was 'wilded', meaning it was posted in unexpected or random places on city streets. This makes it a much rarer poster than the original design, as far fewer have survived.
---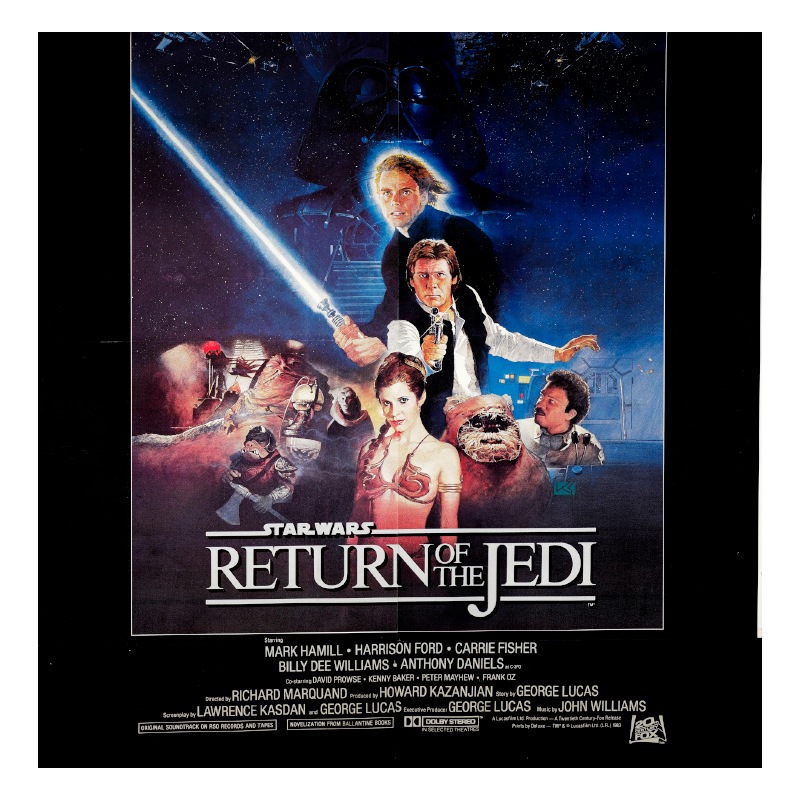 This Kasuhiko Sano piece is one of the rarest posters for the third Star Wars instalment, which brought the phenomenal trilogy to a climactic conclusion. This is expertly encapsulated by Sano, who backgrounds enemies old (Darth Vader) and new (Jabba the Hutt), as well as ensuring an Ewok features prominently alongside the movie's heroes. A Style B six-sheet, it is one of only a very few produced for the film, as this very large format was becoming less commonly used in the United States, where it was printed.
---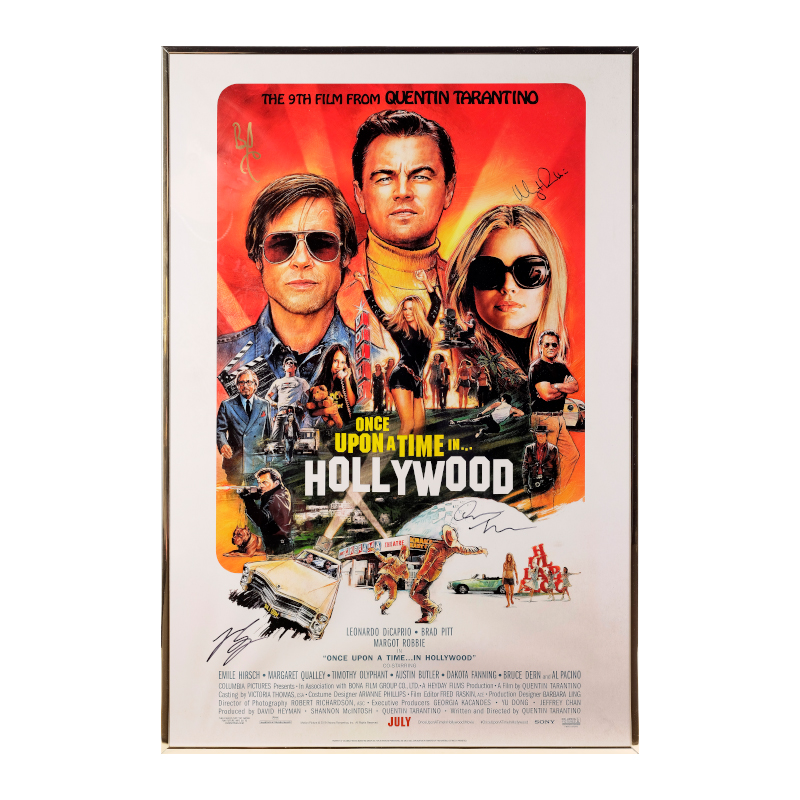 One of the lower priced lots in the auction, this attractive and stylish one-sheet gives Quentin Tarantino's very modern love-letter to late '60s Hollywood an appropriately classic feel. Designed by artist Steve Chorney, its three prominently featured stars – Brad Pitt, Leonardo DiCaprio and Margot Robbie – have all autographed the poster, along with Tarantino himself.
---
Join us on May 17 & 18, 2023 from 5 PM GMT / 9 AM PDT when the lots will begin to close in our online auction. And remember to get those bids in early if you want a shot at picking up some incredible pieces of visual entertainment history.
Check out the full catalogue now at here.

---
For all the latest from Propstore, including upcoming auctions and Buy now exclusives, follow us on Instagram, Facebook, Twitter, and now TikTok! For our full archive of past and current sales, head over to propstore.com now.
---