The London Propstore March 2023 Poster Online Auction is live and running until March 2, when it closes in a timed online-only format. Get your bids in early, as with 580 lots from over 200 films there's sure to be something for everyone. Check out some of our auction highlights, below…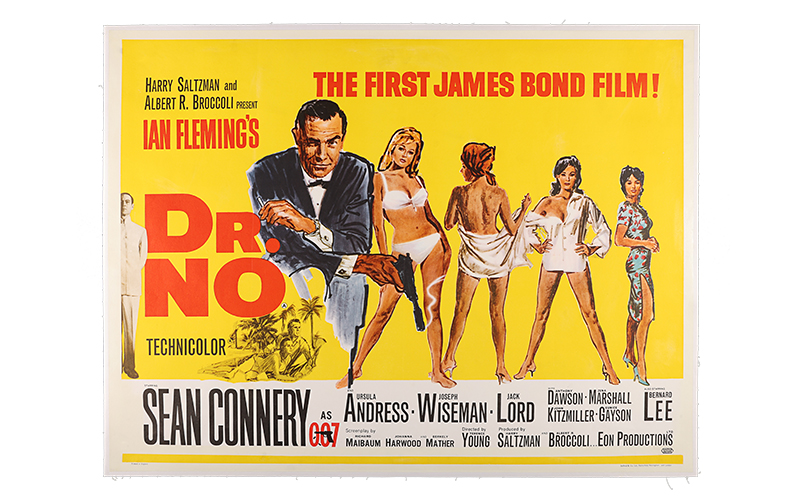 Appearing alongside a complete offering of country-of-origin posters from Sean Connery's time as Bond is this UK Quad from his 1962 debut, Dr. No. This Mitchell Hooks illustration establishes Bond's credentials as a suave but dangerous character, with the sex appeal in the film being clearly evident. The famous "007" gun logo (so synonymous with the franchise even to the present day) designed by Joseph Caroff also appears for the first time on the poster.
---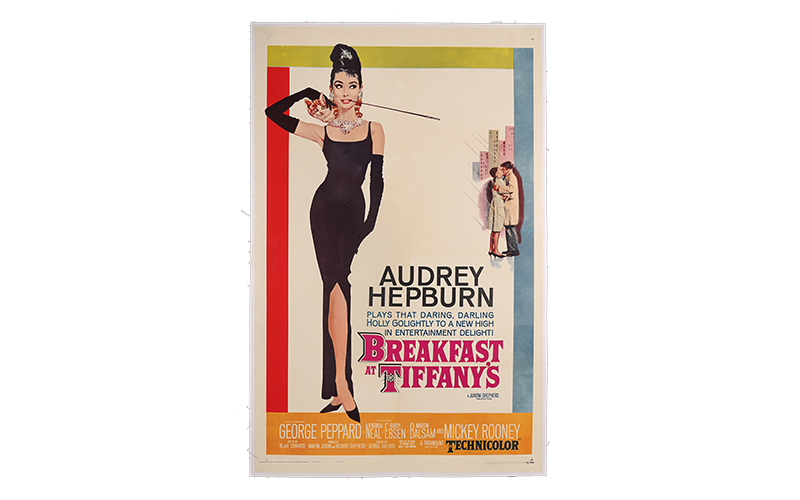 A holy grail for many, this is one of the most sought-after film posters of the 1960s. Featuring an ultra-cool rendering of Audrey Hepburn in her famous little black dress in Breakfast At Tiffany's, this Robert E McGinnis design displays to a modern and excellent effect.
---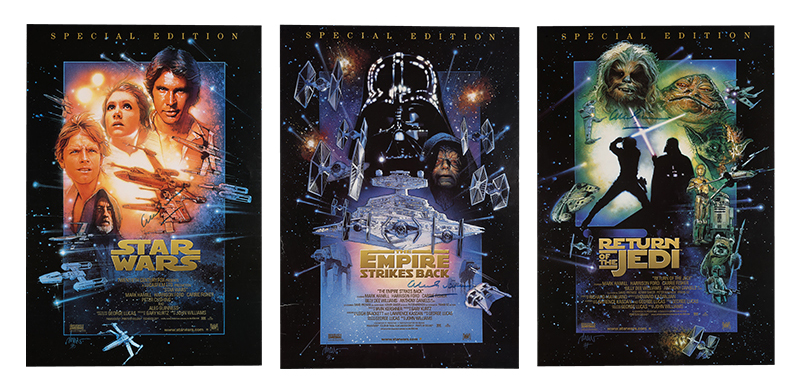 A true rarity, this trio of posters features autographs from Sir Alec Guinness – who was known for his reluctance when it came to signing things. Coming with an incredible backstory and provenance, along with a handwritten calling card from Guinness – this is a real gem for any Star Wars fans out there.
---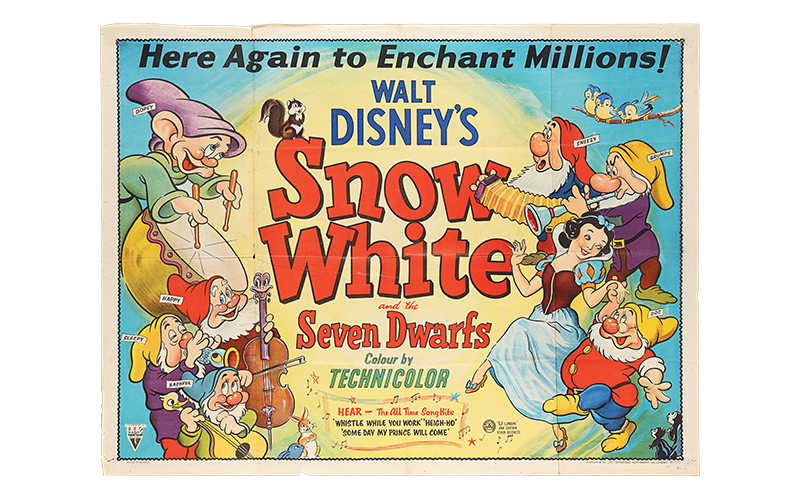 One of a range of vintage Disney posters in the auction, this poster for the 1944 UK re-release of Snow White remains in excellent condition, with the timeless renderings of the Disney princess and her 7 vertically-challenged cohorts displaying as vibrantly and clearly as they were almost 80 years ago.
---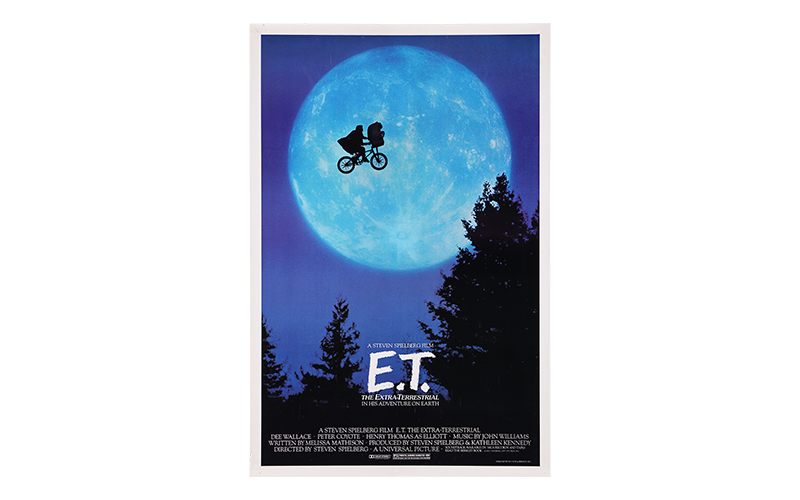 Printed in a very limited run and personally commissioned by Spielberg, this full-size 27" x 41" "Bike Over The Moon" poster was given to studio executives and the stars of the 80's classic. Created as an initial design for the marketing of E.T, Spielberg rejected the poster as he felt it gave too much of the film's climax away. Interestingly, Spielberg loved the imagery of Elliot and E.T. in the glow of the full moon so much that he chose it as the logo for his newly formed production company, Amblin.
---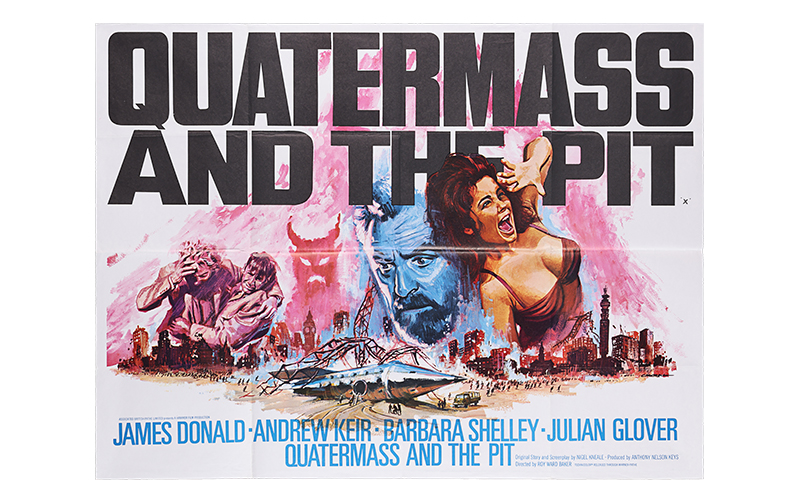 Featuring the unmistakable artwork of Tom Chantrell – and often cited as one of his best works for Hammer Studio – is this 1967 UK Quad for Quatermass and the Pit. Featuring all the hallmarks of a 1960s horror (heaving bosoms, glittering spaceships, and devilish Martians) this is an excellent piece for any British film fan.
---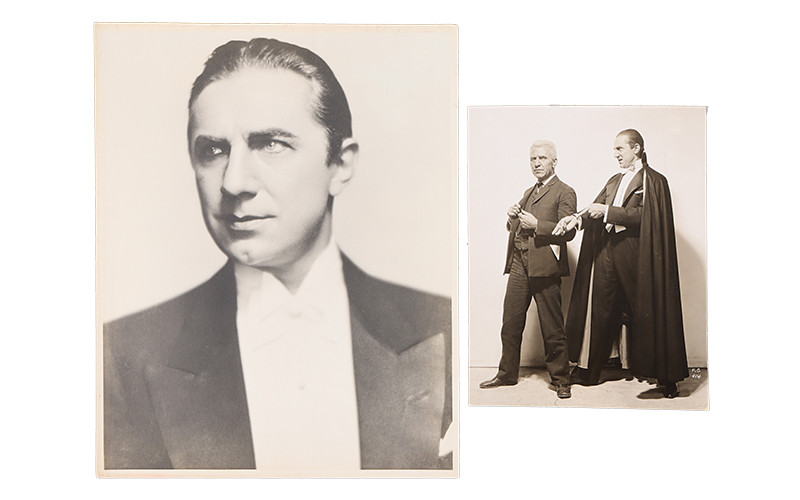 Originally from the private collection of Bela Lugosi, before being handed to his agent Don Marlowe (and stamped with the agencies mark along with "Lugosi Private" handwritten on the back), this set of stills from 1931 and 1951 features the actor in his most famous role – the Prince of Darkness, Dracula. The second image features Lugosi posing with Edward Van Sloan as 'Van Helsing' and appears in Peter Hainings "The Dracula Scrapbook".
---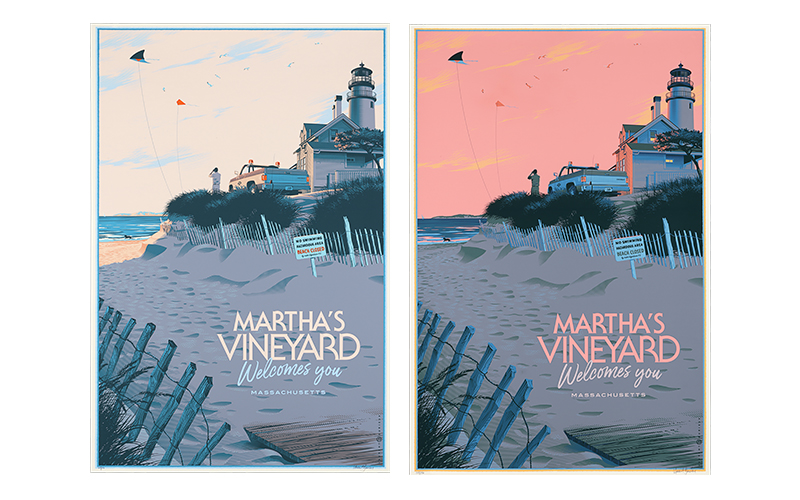 From limited runs of 150, this perfect duo of Jaws-inspired prints are two of five variants done in this style. Each of the five are slightly different, but the "Sunrise" and "Sunset" versions complement each other in their color tones of blue and pink. Martha's Vineyard paints an idyllic scene, but you never know what is lurking beneath the waves…
---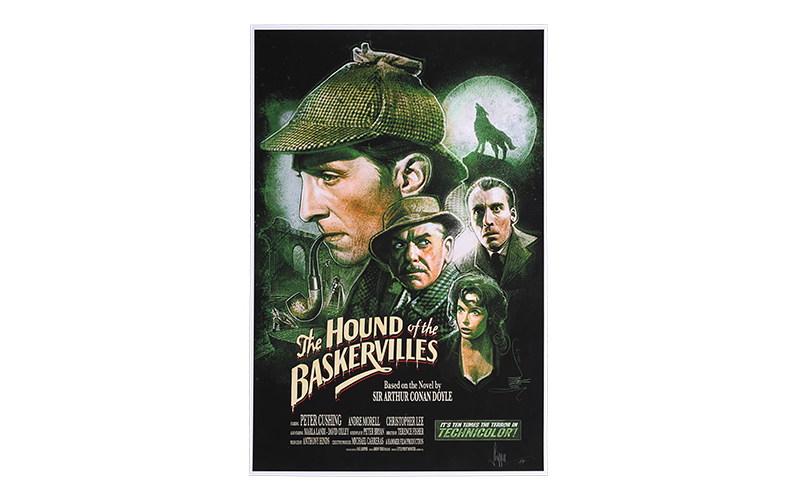 From the personal archive of the famed poster artist Paul Shipper, this signed and hand-annotated artist-proof key art print for The Hound of The Baskervilles features a wonderful montage of characters, and came to be the cover for the collector's edition Blu-ray release of Hammer's foray into the stories of Sherlock Holmes.
---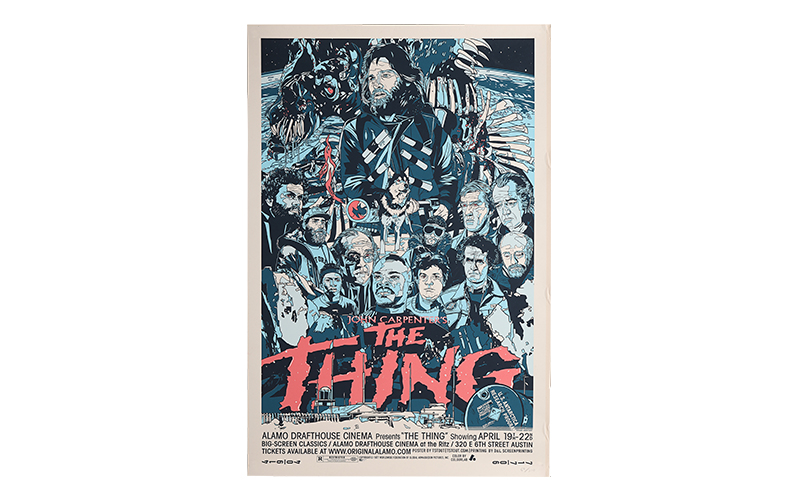 A reimagining of the Carpenter classic, this Mondo-released poster for The Thing was created by Tyler Stout, who is known for his intricate alternative movie poster designs. Using a 5 color screenprinting method, including a glow-in-the-dark red to accentuate the title, the full cast is rendered to an impressive degree – just watch out for the eyes of those who got infected!
---
Join us on March 2, 2023 from 1 PM GMT / 5 AM PST when the lots will begin to close in our online auction. And remember to get those bids in early if you want a shot at picking up some incredible pieces of visual entertainment history.
Check out the full catalogue now at here.

For all the latest from Propstore, including upcoming auctions and Buy now exclusives, follow us on Instagram, Facebook, Twitter, and now TikTok! For our full archive of past and current sales, head over to https://propstore.com/