|
Auctions
FEATURED LOTS | Online Entertainment Memorabilia Auction: Los Angeles 2023
The Online Entertainment Memorabilia Auction is now live and running until February 27 & 28, 2023. Get your bids in now, as with over 1,100 lots there's something for fans, hardcore collectors, and beginners alike! Check out our highlights…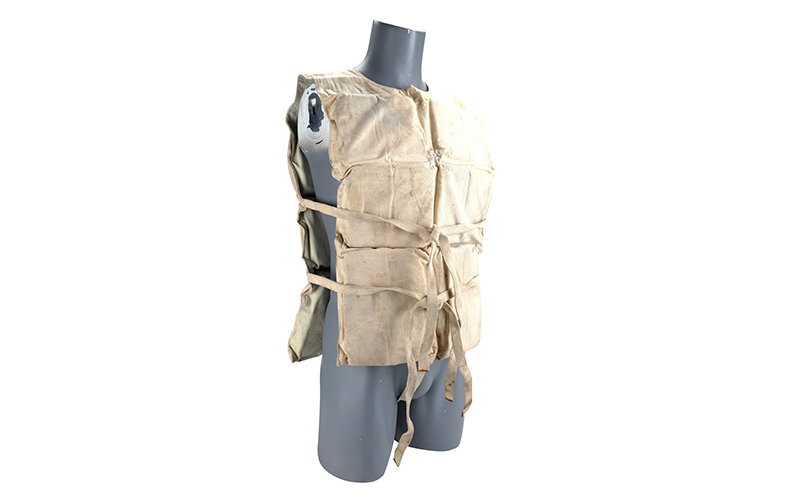 ---
A life vest from James Cameron's romantic disaster film Titanic. Passengers made use of their life vests throughout the film's iconic sinking sequences as they struggled to evacuate the doomed vessel. Coming with full provenance from the original postproduction auction, and a 20th Century Fox Certificate of Authenticity, this is an incredible piece of movie memorabilia that will display beautifully.
---
---
Crew jackets are an oft-overlooked piece of memorabilia, but are a great representation of all the hard work it takes to bring ideas to the big screen. Featuring a purple satin bomber jacket and a 114-page screenplay written by Bill Lancaster, this lot is perfect for any Carpenter fans out there.
---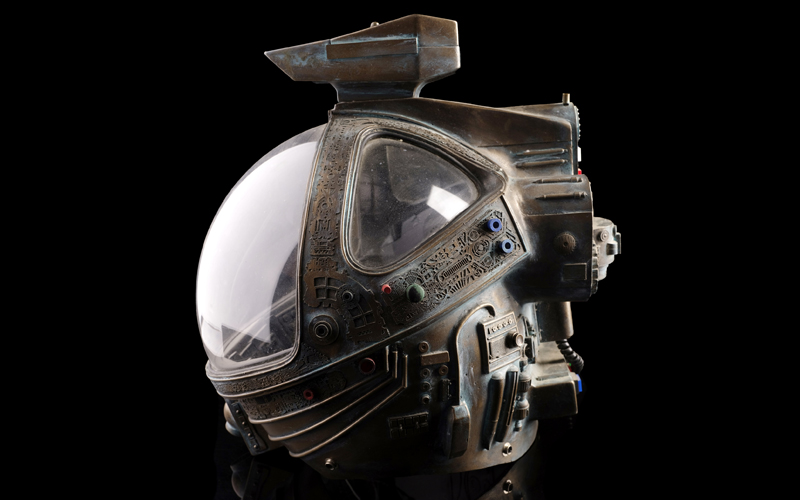 ---
While investigating the distress signal, the Nostromo crew wore their spacesuits as they explored the alien ship. This lot consists of a replica space suit helmet, with an autograph from Steve LaBoyteaux in sharpie on the inside of the battery cover dated for "2007." This helmet features a patina painted over the bronze-color paint, along with LED lights to recreate the look of the real thing.
---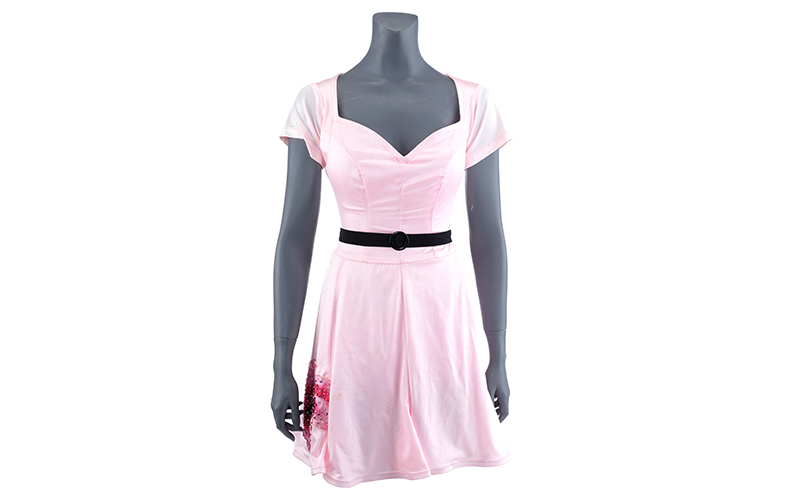 ---
Worn by Pamela Anderson during her swing dance in season 10 of Dancing with the Stars, this pretty pink dress is a far cry from the red swimsuit that she wore during her Baywatch days. After the release of her recent documentary, Anderson is sure to rise in popularity again, so keep an eye out for a bidding war on this lot!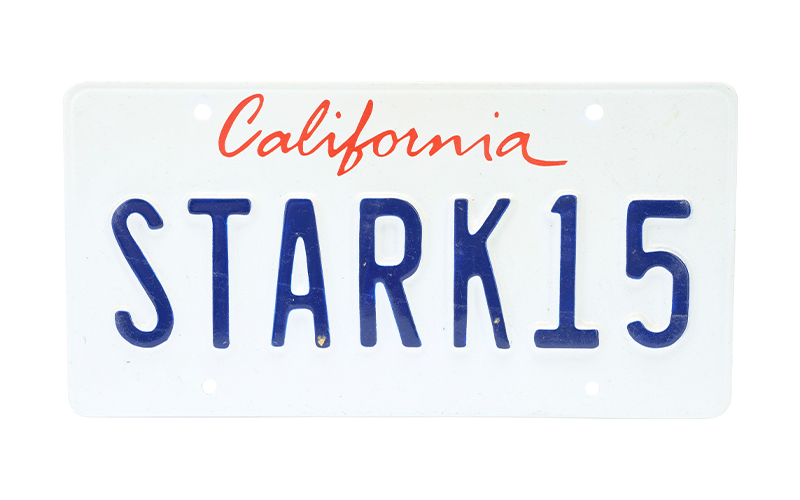 ---
As an extension of his vanity, vehicles in Stark's compound were outfitted with license plates that bore his name. This white plastic license plate numbered "STARK15" in raised blue lettering is designed to resemble a real California license plate and will make an excellent addition to any Marvel collection.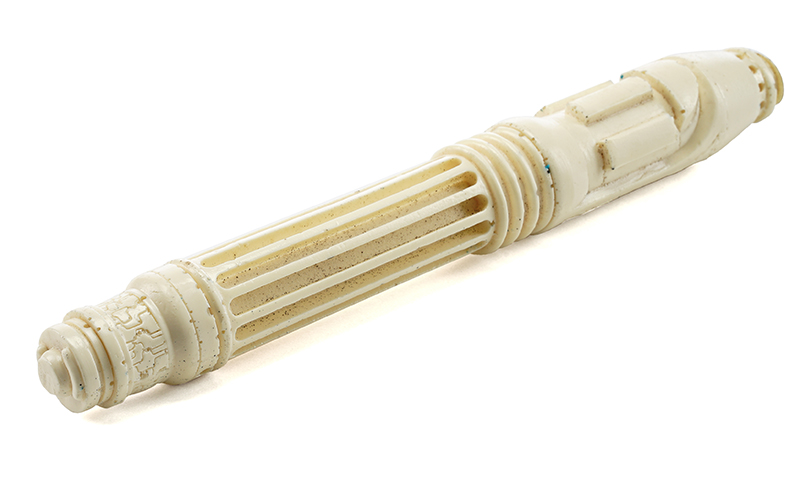 ---
Molded by Industrial Light & Magic, this resin lightsaber features ornate sculpted details throughout. Unpainted, yet still recognisable as the signature saber wielded by Mace Windu – this is a brilliant piece of Star Wars history and a testament to the always beautiful work of ILM.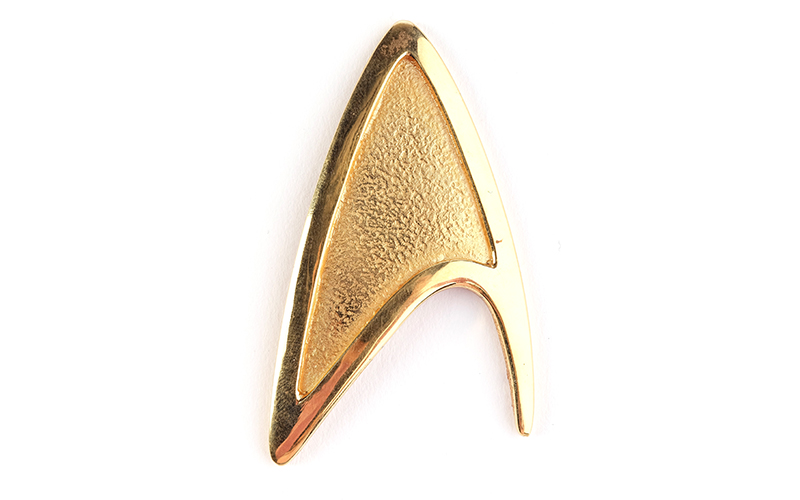 ---
Worn by Starfleet Officers along with dress uniforms to signify their prestigious rank, this classic asymmetric arrowhead design features a gold colour paint with a chrome-like border. Different to the Starfleet badges worn on the U.S.S Kelvin – also featured in this auction – there is something for every Star Trek collector.
---
---
Created by Jim Henson's Creature Shop, the Skeksis of The Dark Crystal (1982) wore pieces of jewellery to conceal their bodies, including this set which features two beak covers, a pendant featuring the Three Suns of Thra, and four taloned claw pendant with a faux crystal.
---
Join us on February 27 & 28 when the lots will begin to close in a two day online timed format. And remember to get those bids in early if you want a shot at picking up some incredible pieces of entertainment history.
Check out the full catalog here now.
---

---
For all the latest from Propstore, including upcoming auctions and buy now exclusives, follow us on Instagram, Facebook, Twitter, and now TikTok! For our full archive of past and current sales, head over to propstore.com