As props and costumes from Marvel's Daredevil are being offered to fans in Propstore's upcoming Marvel Television Live Auction, we examine the origins of the gritty, groundbreaking Super Hero.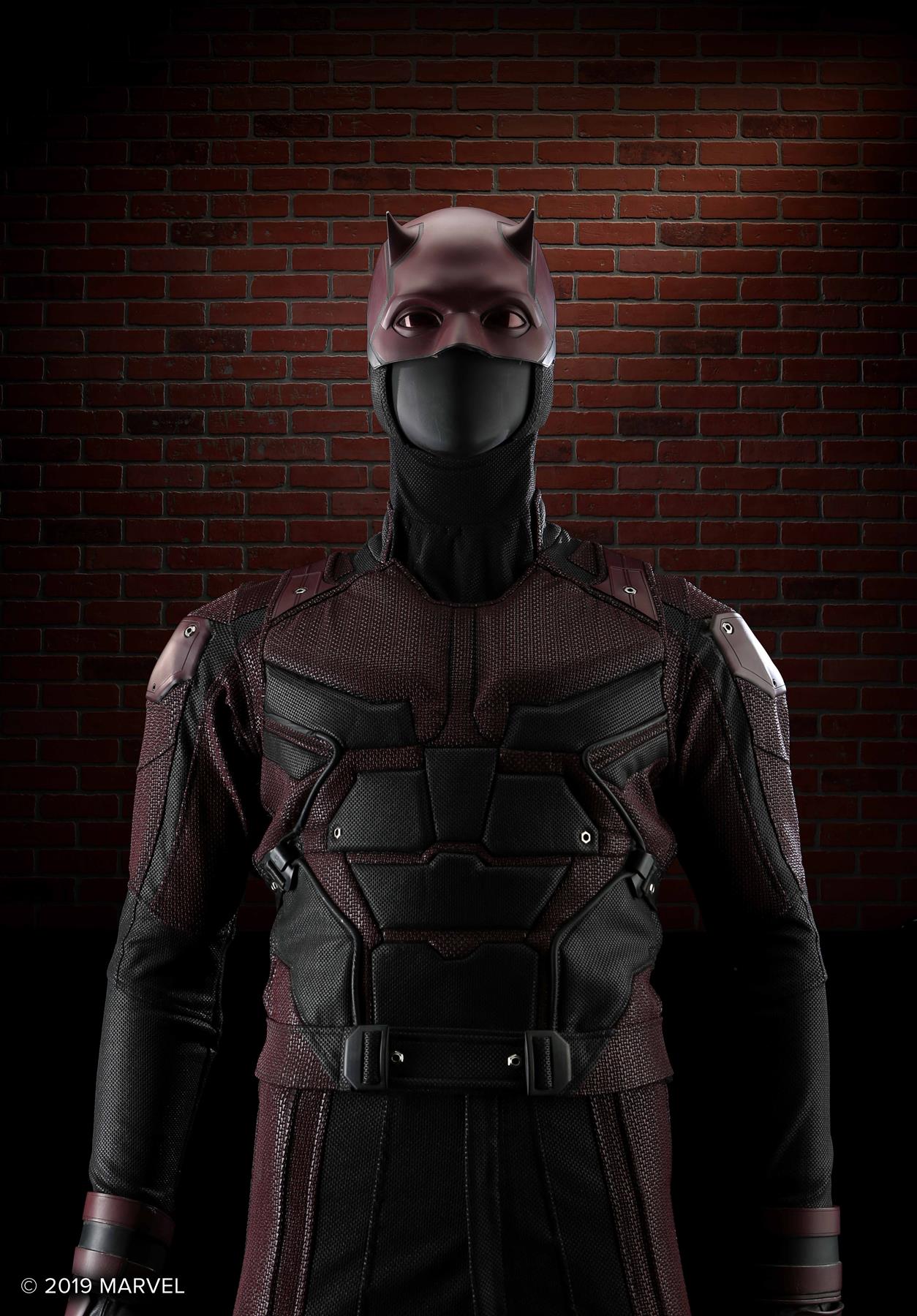 When Marvel's Daredevil launched on Netflix in April 2015, it gave us the kind of Marvel hero we'd never really seen on screen before. As star Charlie Cox said of the show at the time, "This is much darker than anything I've seen Marvel do." While undeniably the 'good guy', this Super Hero was tortured, conflicted, and not afraid of inflicting extremely grievous bodily harm on his foes. His world was shadowy and gritty, located in the crime-ridden neighborhood of Hell's Kitchen, which felt more like the New York of '70s crime dramas than the gleaming city where Tony 'Iron Man' Stark built the Avengers tower. In short, this was a Super Hero story pitched purely at grown-ups.
At the time it was a startling move for Marvel Studios, whose cinematic adventures never edged above the PG-13 rating. But when you look at the comic-book roots of the character, you realize it made perfect sense.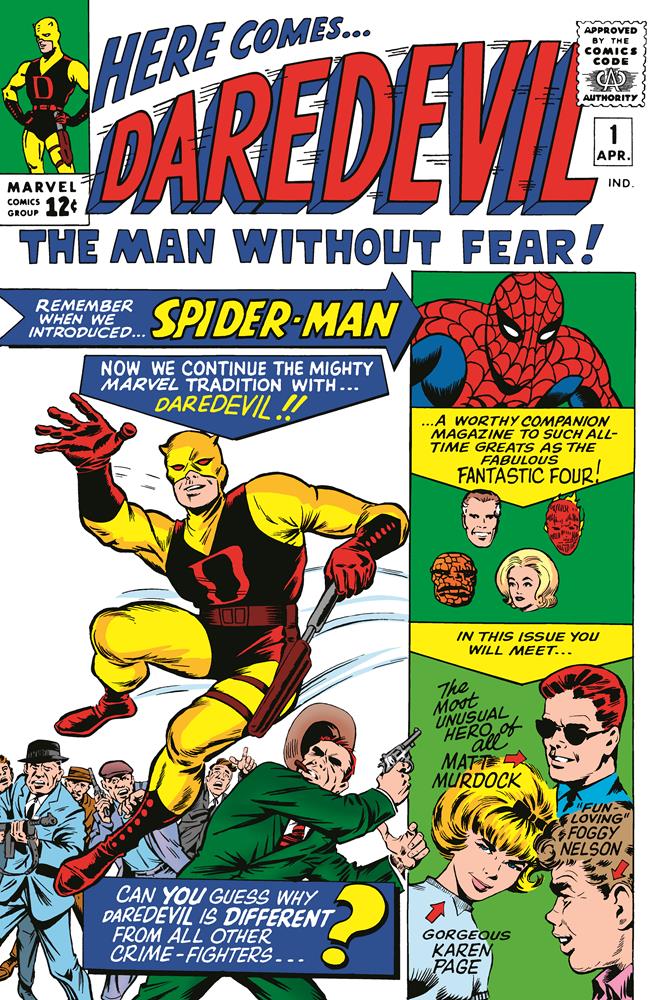 Created by Stan Lee and Bill Everett in 1964, Daredevil, aka lawyer Matt Murdock, was blinded as a child in the same accident that gave him his extra-sensory powers, and motivated to fight crime by the murder of his father by a gangster. The character took a darker turn in the late '70s, when writer Roger McKenzie began blurring the line between upright hero and brutal vigilante. But it was when Frank Miller took the title over in 1981 that it really embraced the shadows and pushed the 'adult' content — Miller's much-praised "Born Again" storyline, for example, made the character of Karen Page (played in the show by Deborah Ann Woll) a heroin-addicted adult-movie star.
During Miller's tenure, three crucial villain characters were introduced — all of whom had a huge significance to Marvel's adaptation for the Netflix series. Imported from Spider-Man, the bald, burly Kingpin became the series' core bad guy, a manipulative, spiteful crime lord who became devoted to destroying Murdock's life, most notably during "Born Again," which formed the basis of the show's final season. Then there was the deadly Bullseye, a professional killer who could turn any object, from a paper-clip to a playing card, into a deadly weapon. And finally, Elektra, the highly trained assassin with the iconic red sash and paired sai daggers, who became a rather complicated love interest for Murdock.
These characters were intrinsic to Daredevil's morally ambiguous and daringly edgy tone — one which became tinged with a social conscience under the writer Ann Nocenti between 1987 and 1991, then ultimately reinforced by a tough, real-world feel during a stellar five-year run by Brian Michael Bendis a decade later.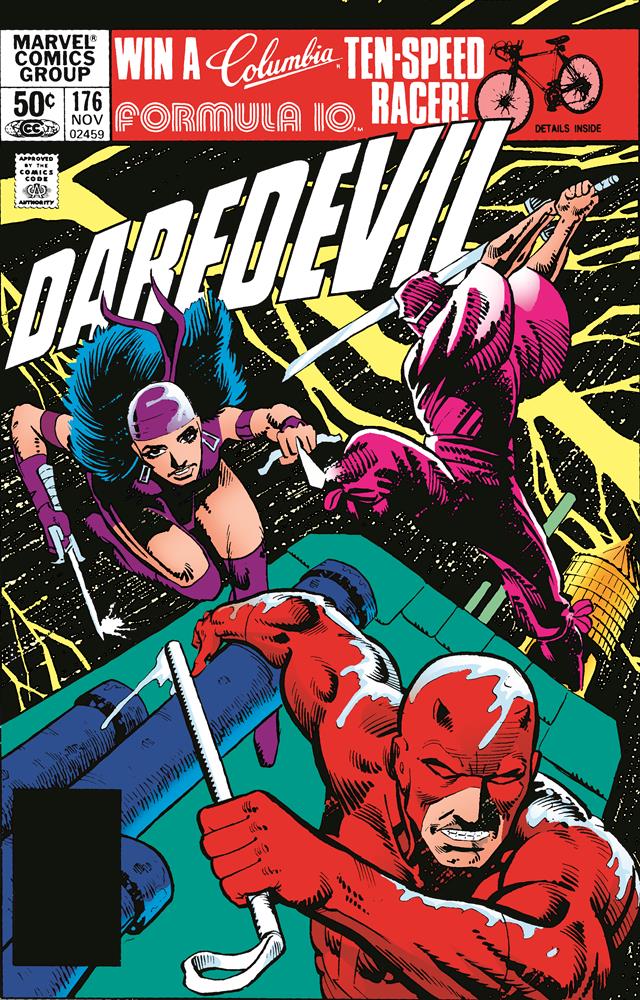 However, the series found its true champion in the form of Joe Quesada, who joined Marvel Comics in 1998 and brought a new direction to Marvel Comics by injecting a cool, indie sensibility to its titles, with Daredevil leading the way. Quesada and Kevin Smith's "Guardian Devil" storyline explored the Super Hero's relationship with his Catholic faith like no other, while testing Murdock so harshly, at one point he even contemplates suicide.
Quesada would go on to become Marvel's editor-in-chief, then the Chief Creative Officer of Marvel Entertainment. As such, he is Executive Producer on all TV adaptations, and was instrumental in making Daredevil the show it was. Unsurprisingly, the showrunners (Steven S. DeKnight for Season 1, Marco Ramirez and Doug Petrie for Season 2, and Erik Oleson for Season 3) never strayed far from the storylines and style of Miller, Nocenti, Bendis, Smith and Quesada.
The first and third seasons smartly placed Kingpin as the front-and-center antagonist, with the casting of Vincent D'Onofrio (Full Metal Jacket) proving a masterstroke. Perpetually simmering with barely suppressed rage, yet at times almost inviting sympathy through his oddly almost-childlike mannerisms, he was never anything less than compelling, delivering what many still believe is Marvel's greatest ever villain performance. To the degree that the show could have titled the first season Wilson Fisk, and it still would have made perfect sense.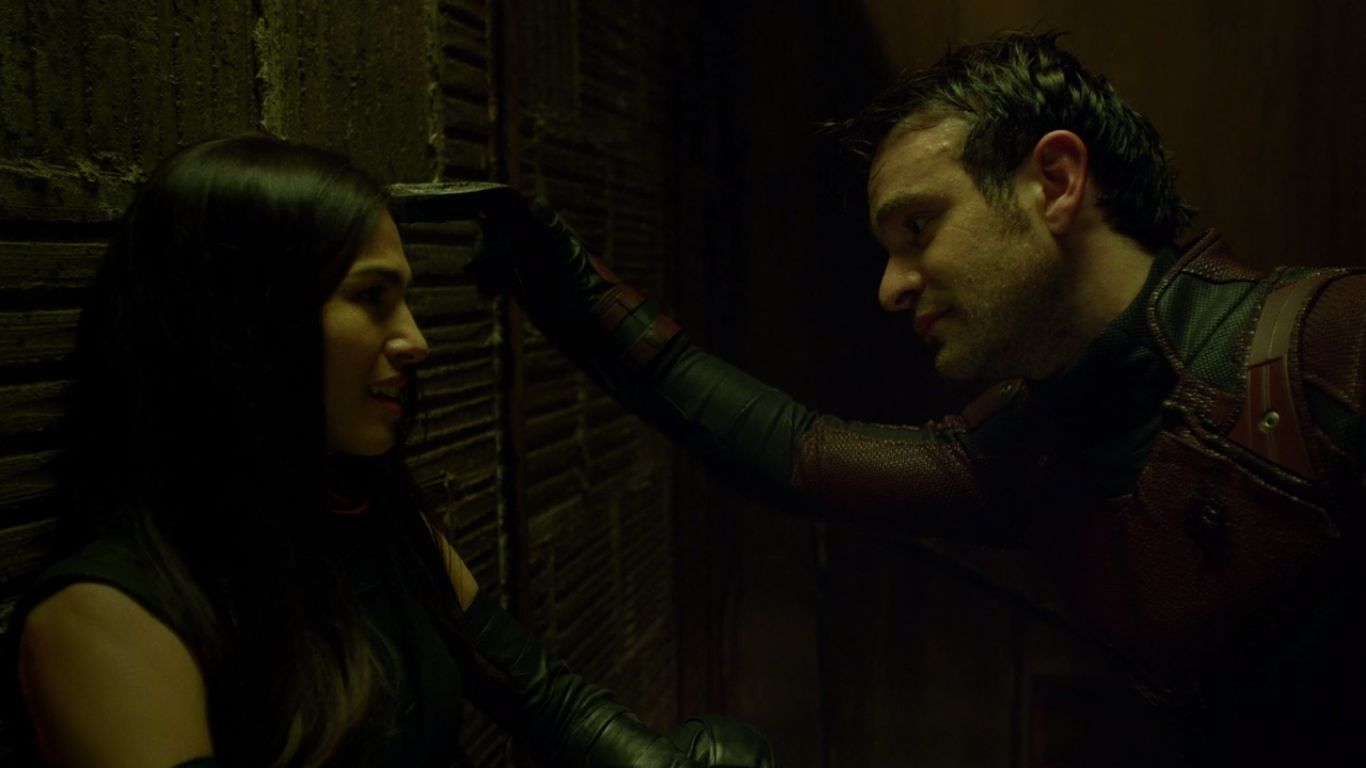 Elektra (Élodie Young) drove the second season (alongside Jon Bernthal's ballistic Punisher, who was later rewarded his own show), pushing the guilt-ridden Matt even further away from the light as their shared past was revealed — along with the narrowing difference between their relatively 'villainous' and 'heroic' methods. And Bullseye (Wilson Bethel) made a late but welcome appearance in the final season, receiving a complex origin story that saw him turn from heroic FBI agent into a full-on murderous psychopath, thanks to Fisk's insidious machinations.
All the while, Marvel's Daredevil maintained a moody, back-alley-gloomy visual style and a flair for unflinchingly brutal action, which rarely left its suffering protagonist unscarred. The show's signature set-pieces involved intricately choreographed single-take, single-camera melees that simply pummeled the breath out of you, the most impressive coming in the fourth episode of Season 3, when Charlie Cox's Matt has to fight his way out of a prison during a riot.
Yet, although the show explored violence and darkness, Marvel's Daredevil never lost sight of Murdock's steely moral core, forged through his belief in the sanctity of the law and, more pertinently, his Catholicism. One of his mentors was a priest and his mother (Joanne Whalley) a nun. While faith-related images permeated the show, with the Super Hero even making a church his base of operations in the third season, where we often saw him surrounded by statues of angels and saints.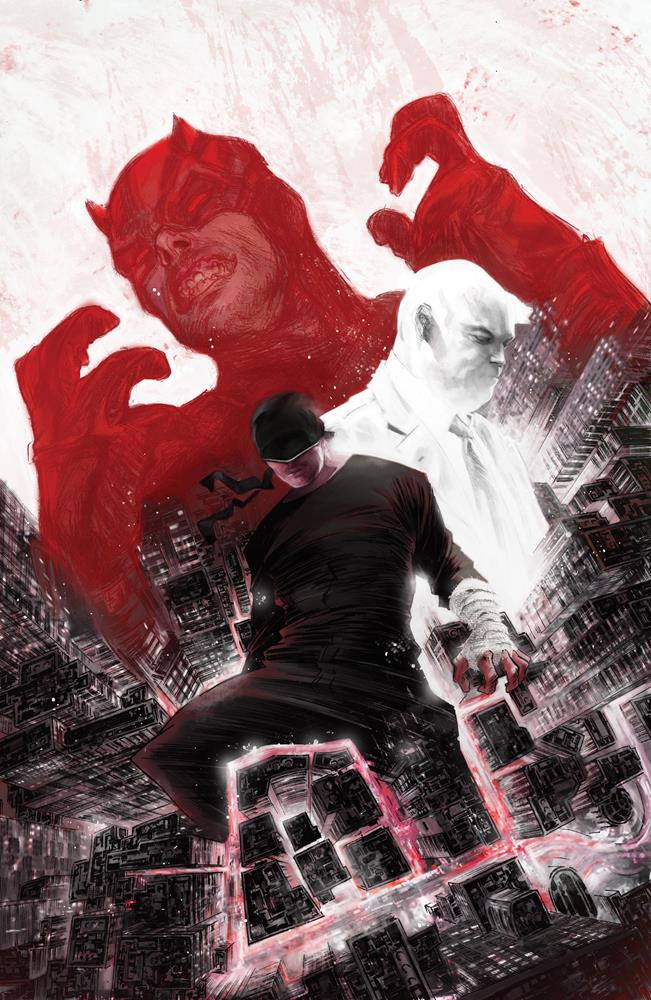 Cox's commitment to the role was never once in doubt, whether he was portraying Daredevil's internal battles with his Catholic faith, making Murdock's sightlessness convincing, or pulling impressive fight moves that required months of intensive training.
Marvel's Daredevil was all about keeping it real, keeping it layered and keeping its lead character on a tightrope walk between doing good for the people of Hell's Kitchen, and doing more harm than good. Something which any long-term fan of the comic-book surely appreciated.

Follow us on Twitter and Facebook to be the first to know about all current & upcoming Propstore Auctions and more!