|
Auctions
Indiana Jones | How They Built The Ultimate Movie Hero
Welcome to the newest of our Preview Blogs from the Propstore 2018 Entertainment Live Auction. During August and September, we will give you a weekly advance preview of some of the amazing and iconic lots that we have in store for you in this years auction… this week we're looking at How They Built The Ultimate Movie Hero – Indiana Jones!
Indiana Jones was born on a beach, so the legend goes. George Lucas had headed to Hawaii in 1977 to get away from all the noise and fuss of Star Wars' opening weekend, and took his friend Steven Spielberg with him. As they sat together by the seaside, Spielberg revealed he'd love to do something like a James Bond movie for his next film. Lucas smiled and said, "I got that beat". He had an even better idea in mind, he said, based on the adventure serials and pulp fiction the two men had enjoyed as kids.
It's fair to say that, with the guys behind Jaws and Star Wars collaborating, there was no way Raiders of the Lost Ark (released four years later) could fail. But it took a lot more to make its protagonist — the whip-cracking, dust-blowing, poison-arrow-dodging archaeologist adventurer Dr Jones — into the cast-iron cinematic icon he's become today, appearing not only in movies, but a TV series, graphic novels, video games and theme-park attractions, too. A hero who's such a towering figure that his on-screen accoutrements, like his fedora and his bullwhip, rightly number among some of the star attractions in this year's Live Entertainment Memorabilia Auction.
In fact, in many ways it's these elements which helped form this hero and have made him so culturally indelible. It is by making all the right design choices — as Spielberg, Lucas and costume designer Deborah Nadoolman did with Raiders — that you truly create the ultimate hero.
THE INSPIRATION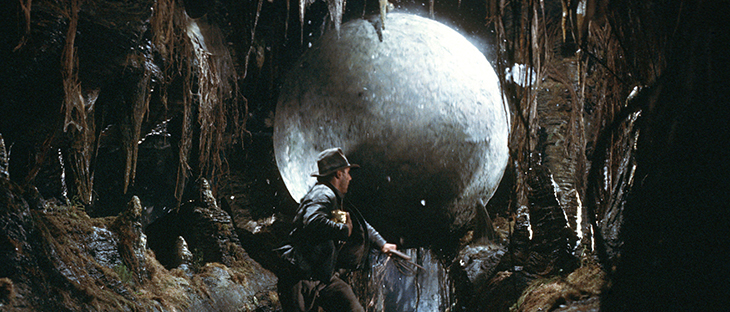 We've already mentioned that other handsome, roguish globetrotting adventurer James Bond. But just as inspirational to Indy were the likes of H. Rider Haggard's hunter Allan Quatermain, from the novel King Solomon's Mines, and — surprisingly — Disney's Scrooge McDuck, whose comic-book adventures were voraciously consumed by George Lucas as a kid. In the story "The Seven Cities of Cibola", for example (published in issue 7, September 1954), we see Donald's Uncle running away from a rolling boulder in an ancient temple, something Lucas paid tribute to with the opening sequence of Raiders.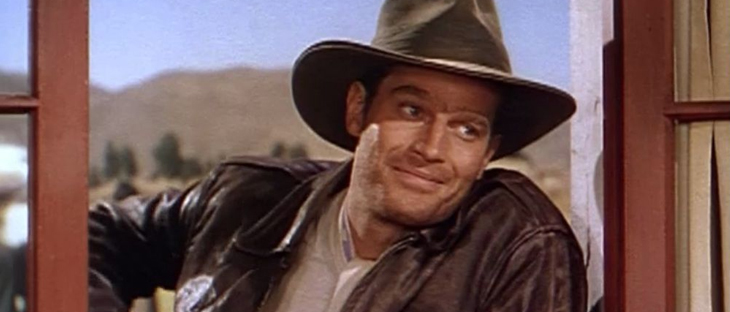 But Nadoolman had a very specific source in mind when designing Indy's look. "Charlton Heston was in two movies — 1952's The Greatest Show on Earth and 1954's Secret of the Incas — in which he wears pretty much the exact same outfit as Indy," she told The Daily Beast in 2016. The big difference was, she said, the actor who wore it.
THE MAN
It's now Hollywood lore that Harrison Ford was not the first choice for the role of Dr Jones. While Spielberg had suggested him, Lucas was worried he'd feel too much like the default option, given he'd already appeared in American Graffiti and two Star Wars films. So they cast Magnum P.I. star Tom Selleck. Who then had to pull out, because his TV bosses wouldn't release him from his Magnum contract.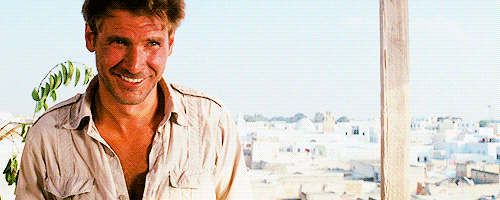 So it came back to Ford again, and just as well. He pulls off that tricky blend of ruggedness, suaveness, erudition, toughness, sensitivity and ruthlessness like nobody else could.
THE HAT
Is there any more recognisable hat in the world? It's hard to think of anything that even comes close to Indiana Jones' high-crowned, wide-brimmed fedora. The key to choosing the right hat, said Nadoolman, was finding something that, "if you saw it in silhouette would be immediately recognisable," and she found the headwear that fit the bill at Saville Row's Herbert Johnson Hat Company (hatters to the Royal family, no less).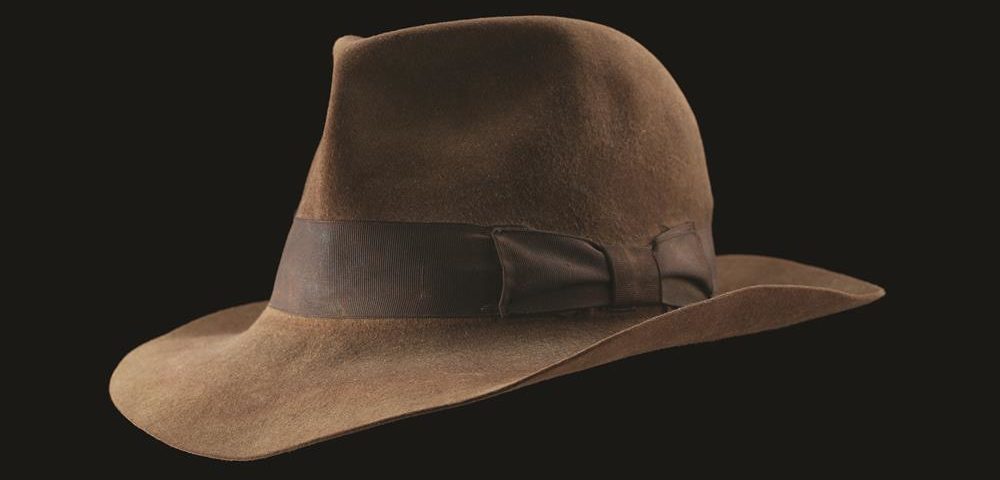 The size of the hat, in particular the generous width of that brim, served another useful purpose in making Indy such an impressive action hero. When worn, it provided an easy way to shadow and hide the faces of the stunt performers — Vic Armstrong foremost among them — doubling for Dr Jones.
THE JACKET
Bond has his tux, all dapper and rarefied. Dr Jones has a battered, dusty old brown leather jacket: practical and unpretentious. "He's in brown because he works in the earth," said Nadoolman. "He and dust are the same colour." The final production hero jacket was obtained from UK costumiers Bermans & Nathans, and it blended a James Dean-style design with the kind of pockets you'd find on a World War Two A2 jacket.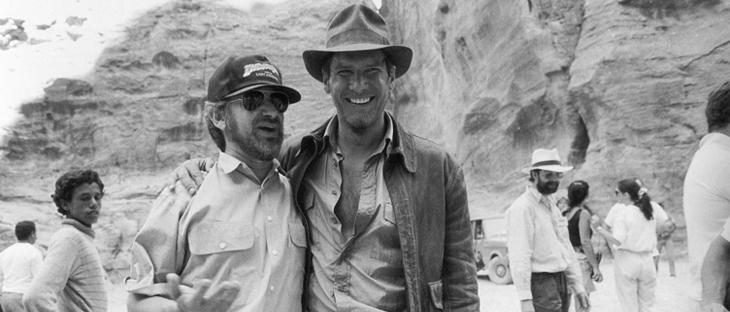 But when it arrived the night before the first day of shooting Raiders in La Rochelle, it looked too, well, new. So Nadoolman spent the night by the pool at the crew's hotel, attacking it with mineral oils, sandpaper and Ford's Swiss Army knife. By the time the sun rose, it looked perfectly imperfect.
THE WHIP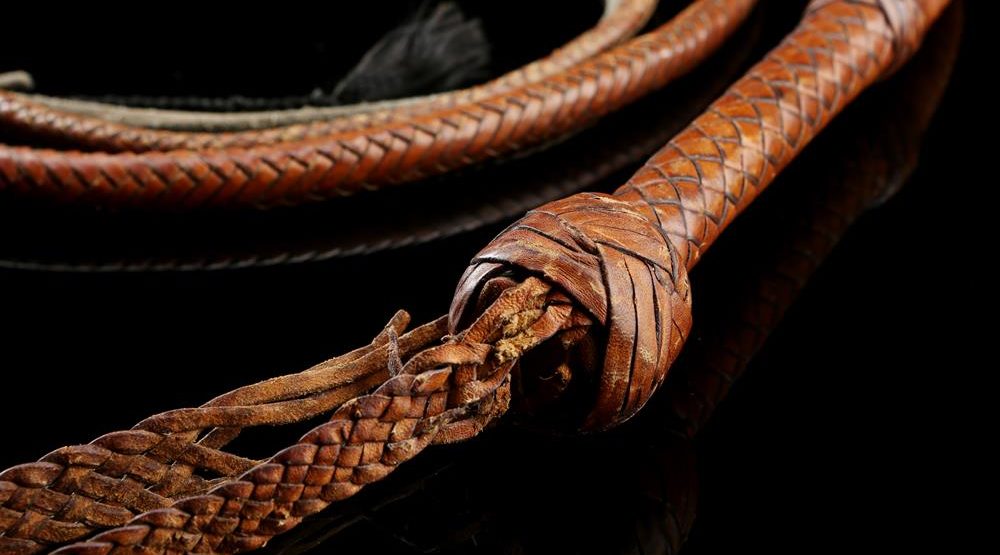 What more appropriate weapon for Indiana Jones than the 450 series bullwhip he wields throughout all his adventures? In many ways it's a metaphor for the man himself: hardy, difficult to handle and, above all, versatile. It's not just a weapon, it's a handy, life-saving device, too. As master whip maker David Morgan writes in his book Whips and Whipmaking, "while the story gave great scope for the use of the whip, it never became a distraction. Rather it became a recognised part of the Indiana Jones character and an ongoing factor for maintaining the suspense of the story."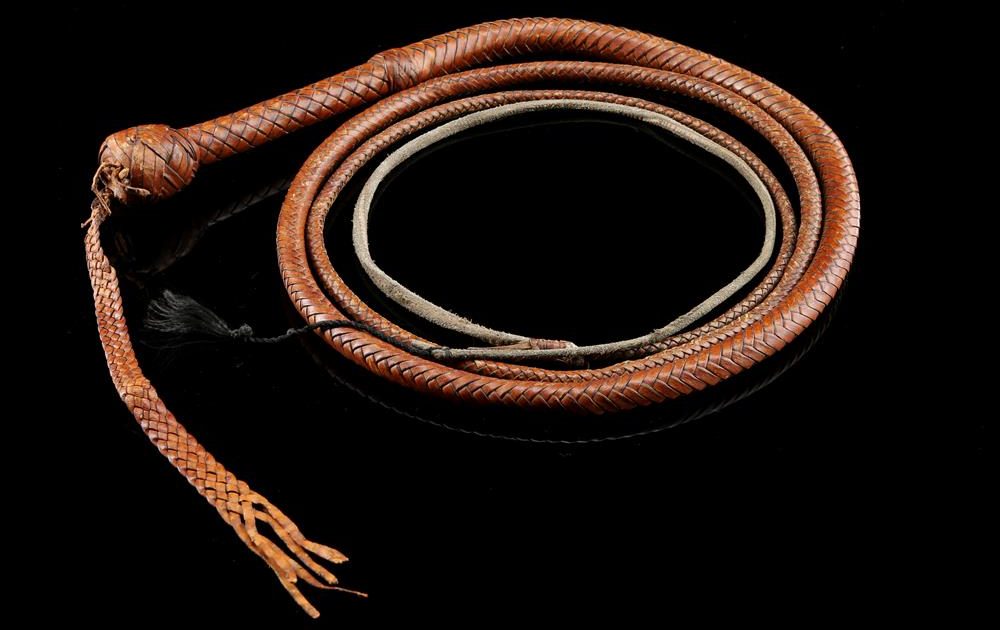 This is why it is his signature item, likely the first thing you think of when you think of the character. But, at 10 feet long and made from 12-plait kangaroo hide, it's hardly the easiest thing to wield, which is why Harrison Ford spent hours with stunt-coordinator Glenn Randall learning how to use it. "It's really all a matter of timing," said Ford.
THE GUN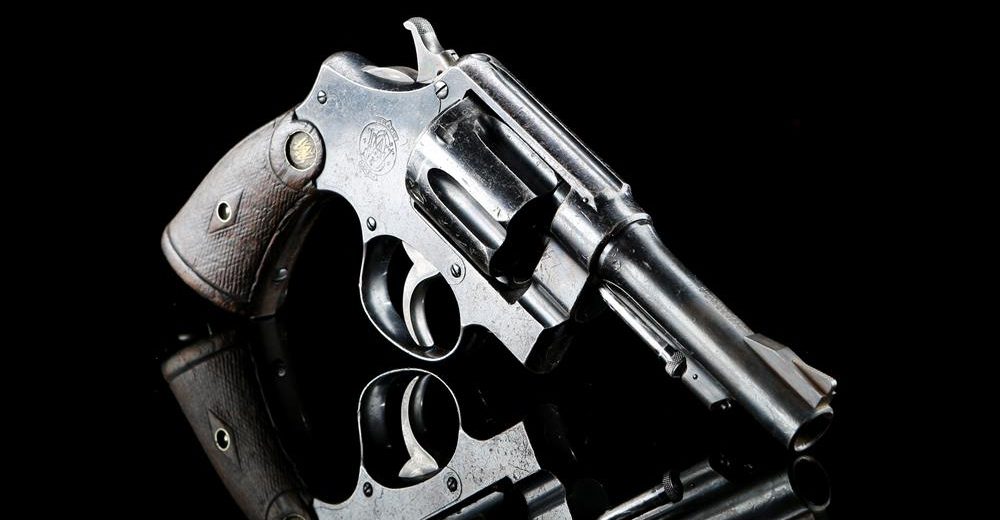 A length of plaited 'roo leather isn't going to help you in every situation. Which is why Indiana (almost) always kept a trusty pistol at his side. The variety of handgun varied from film to film and scene to scene, but the .455 Smith & Wesson he used in Raiders of the Lost Ark — and which is part of this year's auction — typifies his choice of firearm: a traditional revolver, just like the guns we saw twirled by the cowboy heroes of Western myth. A highly reliable weapon, especially when faced with a huge, Egyptian swordsman…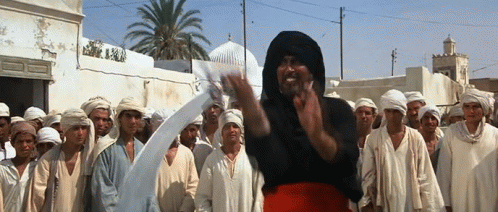 THE SATCHEL
Indy is rarely seen adventuring without his handy shoulder bag. After all, how else can he carry those ancient treasures once he finds them, from Raiders' Chachapoyan fertility idol to Temple of Doom's Sankara Stones? Interestingly, though, Indy's satchel of choice didn't even exist when he embarked on his first three cinematic adventures. And it was designed to hold something quite different from treasure.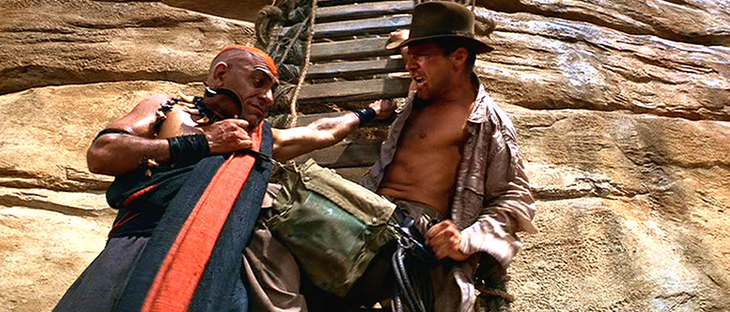 This was because it is actually a MkVII British gas mask bag, first manufactured in 1941 and issued to troops and police officers during World War Two in case of a gas attack during the Blitzkrieg. Still, when it fits the look so well, we can forgive Indy's creators for a little anachronism.
For all Indy fans, make sure you check out all the amazing Indiana Jones lots  in the Propstore Live Auction, and maybe start collecting pieces to make yourself the ultimate movie hero! And don't forget to keep watching these weekly 'sneak peek' blogs, showcasing some fantastic props from this year's Entertainment Live Auction 2018. Follow us on Twitter & Facebook to be the first to know about all current & upcoming Propstore Auctions and more!