By
Prop Store
on April 27th 2015 April 27th 2015
In our last post, we took a closer look at Mikey, the first alien to appear on screen in the Men In Black franchise. We found out that he's kind of a big deal, but he didn't start out that way. In fact, as you can see below, Mikey started out as a sketch on a page and then a clay maquette long before he became the recognizable alien seen on screen.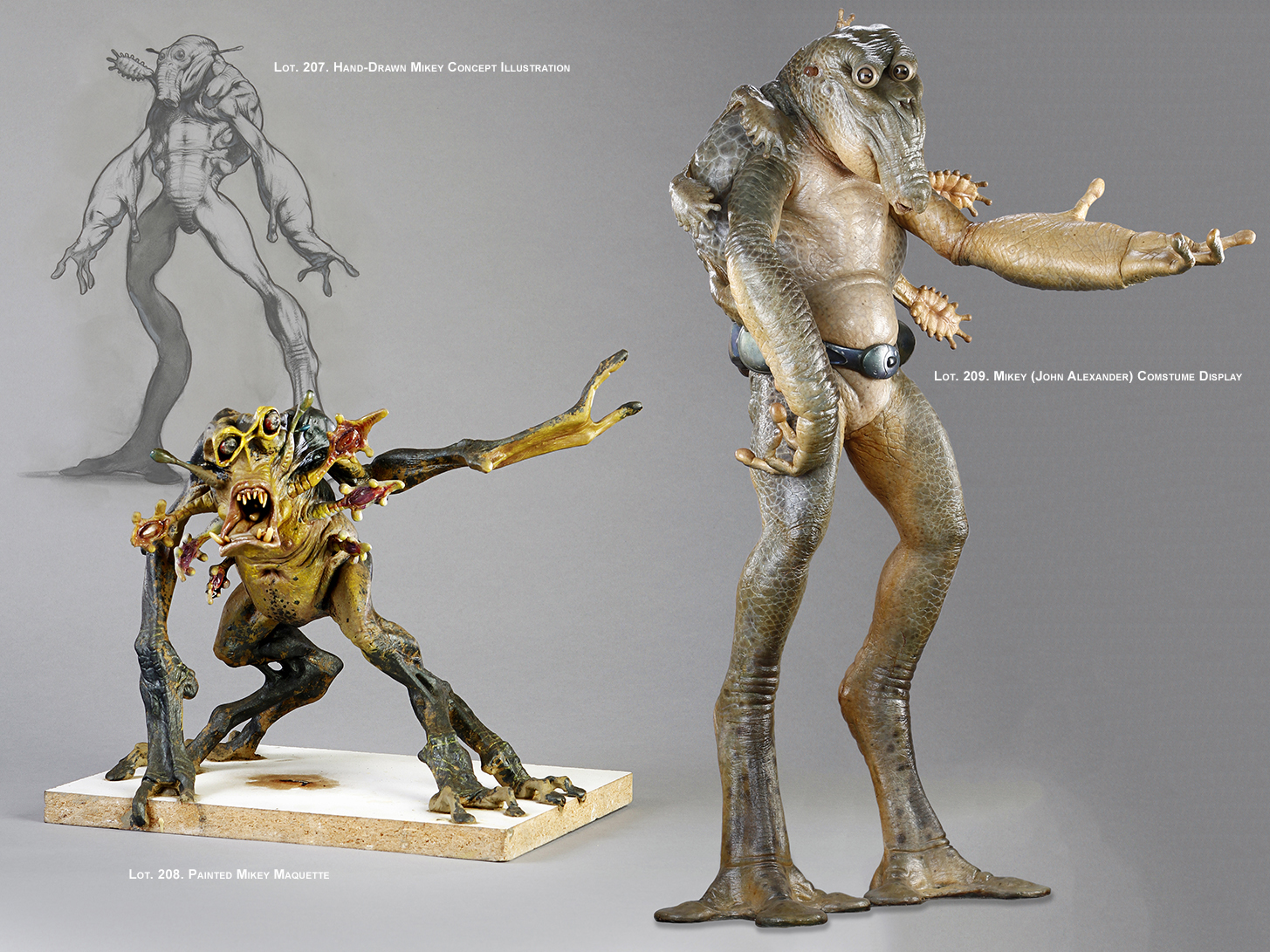 The story of Rick Baker's creature designs cannot be told in full without starting at the beginning and observing how the designs evolve from concepts into creatures. At Prop Store, we're thrilled to be able to offer collectors the opportunity to own pieces that tell the entirety of the monster making process. In the third instalment of our ten-part blog series on the material in the Rick Baker: Monster Maker Auction, we examine some impressive examples of this evolution.
Turns out you need more than just water to create a Gremlin. Below you can witness the evolution of Lenny from lot 126. Lenny color test artwork flanked by lot 81. Lenny Gremlin Maquette and finally lot 127. Mechanical Lenny Gremlin Puppet.

Even a creature as giant as Mighty Joe Young began as pencil concept sketches on paper and a clay maquette. Feast your eyes on the evolution of Mighty Joe Young from Lot 234. Hand-Drawn Mighty Joe Illustrations to the beautiful sculpture in Lot 232. Mighty Joe Maquette to the finished beast in lot 238. Hero Joe (John Alexander) R/C Animatronic Head)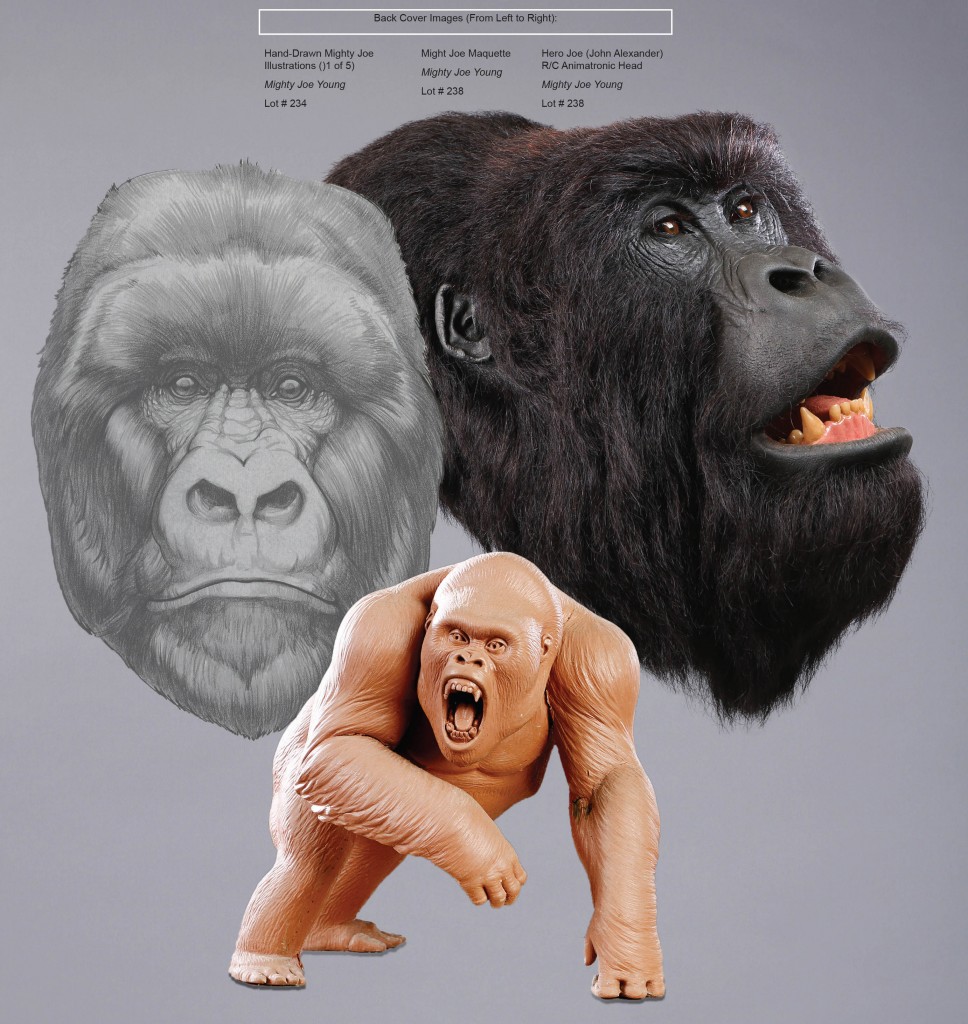 Even a classic character from a timeless story like How the Grinch Stole Christmas requires an imaginative art department in order to be fully realized. Observe the drastic evolution from the unique take on the Grinch by Cinovation artist Carlo Huante in lot 253. Hand-Painted Grinch Concept to a more classic Grinch rendering in lot 254. Resin Grinch (Jim Carrey) Maquette to the familiar Jim Carrey character in lot 268. Grinch (Jim Carrey) Santa Costume Display.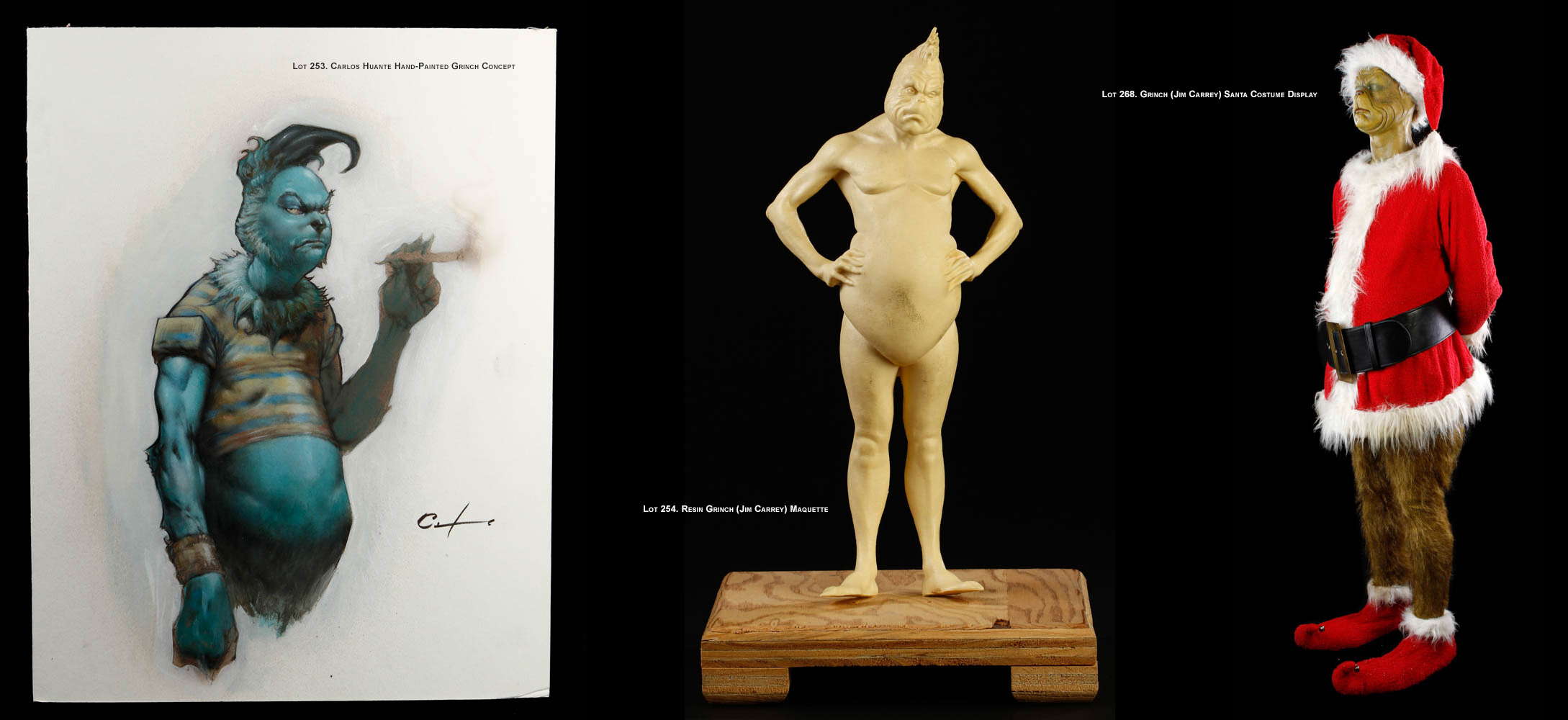 Head over to the interactive catalog to see all of the incredible concept artwork and maquettes that helped inspire Baker's most famous on-screen creations. While you're there, register to bid so you don't miss your chance to take home part of this historic collection.