By
Prop Store
on May 11th 2015 May 11th 2015
In our last installment of the Rick Baker: Monster Maker blog series, we looked at one of Baker's most noted creature calling cards, his apes, monkeys and gorillas. While his career will always be indelibly linked to his primate creations, he has created other notable creatures that were inspired by animals. In this week we look at two of the more menacing designs in the auction that were both inspired by bats.
GREMLINS 2: THE NEW BATCH (1990) – Prototype Gremlin Puppet
In Gremlins 2: The New Batch, the Bat Gremlin is unveiled when a Gremlin drinks a bat serum in the Splice O' Life laboratory which triggers the transformation, but the Bat Gremlin was actually created in Baker' Cinovation Studios. In fact, lot 77. Prototype Gremlin Puppet offers a unique insight into exactly how the Bat Gremlin arrived at its ultimate appearance. This puppet was modified with face appliances to create the final look for the Bat Gremlin, a resemblance that can be seen clearly in the photos below: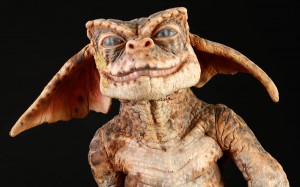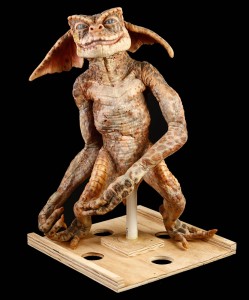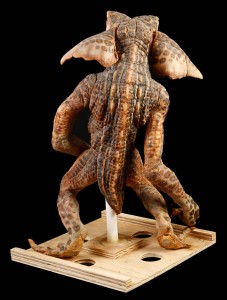 GREMLINS 2: THE NEW BATCH (1990) – Mechanical Bat Gremlin Puppet  
While this prototype puppet offers an interesting insight into how the Bat Grelim's final appearance was achieved, the finished puppet, in its final form, is one of the most recognizable pieces in the entire auction. Featuring a purple and green scaly paint detail, resin teeth, red acrylic eyes and nylon fabric wings, the puppet includes a network of telemetry controls and puppeteer rods to allow for complex movements in close up shots like his overhead attack sequence. In addition to the photos below, you can also watch lot 131. Mechanical Gremlin Puppet's feature video to get a full perspective of this incredible creation.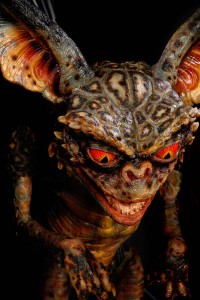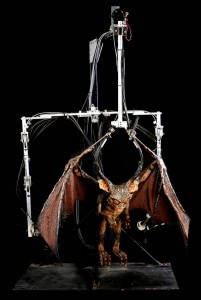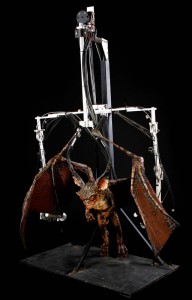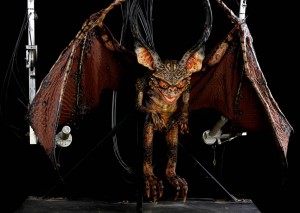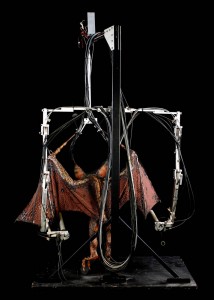 BATMAN FOREVER (1995) – Animatronic Bat Puppet  
While the Bat Gremlin is clearly inspired by a bat, it maintains its undeniable Gremlin look. This next lot, on the other hand, has a much more authentic bat resemblance, but remains every bit as menacing. Lot 158 is an Animatronic Bat Puppet from Joel Schumacher's Batman Forever. A representation of Bruce Wayne's inner turmoil, this piece was used in a deleted scene but can be seen in the film's home entertainment release. After its use in the film, this giant bat was featured as a signature decoration at Cinovation where it was perched above a 20 foot tower. The incredibly detailed creature is made foam latex with acrylic teeth and eyes, body and facial hair and spandex wings painted to appear vascular and translucent. At the base of the stand is a plaque that reads "The Evil Setrakian," and homage to Mark Setrakian, a long time Cinovation employee who helped create this beast.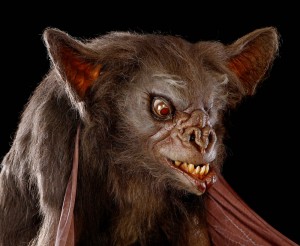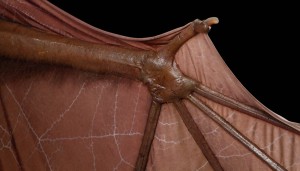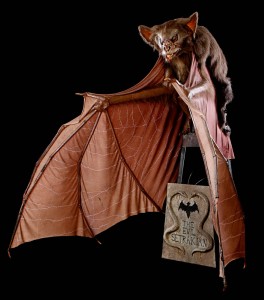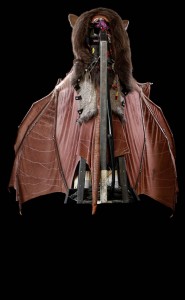 Be sure to check in next time as our final blog will be Prop Store LA COO Brandon Alinger's take on the once in a lifetime experience that working with Baker to develop this auction has provided. In the meantime, head over to www.propstore.com/rickbaker and register to participate in this historic auction.