|
Auctions
FEATURED LOTS | Entertainment Memorabilia Live Auction 2022 – Los Angeles
This June, Prop Store is holding its biggest ever live auction, where more than 1,800 film and TV treasures will be sold over a four-day event. It's hard to imagine any movie fan not being thrilled by what's going under the hammer at our Valencia, California facility, as the auction includes iconic items from the Star Wars saga, the Marvel Cinematic Universe, the Harry Potter series and the films of Quentin Tarantino.
Plus, for the first time ever, there will also be more than 200 rare comic books and comic-book art up for auction, bringing some real punch and colour to proceedings.
With so much quality on display, it's been harder than ever for us to pick our highlights, but we've given it our best shot with these 10 'top lots'…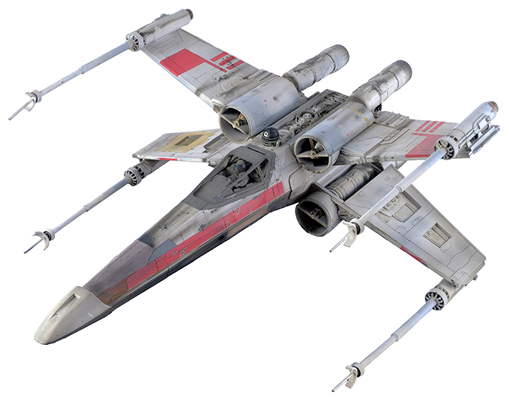 The original Star Wars sparked a revolution in visual effects with its awesome space battles, created using expertly crafted miniature models — such as this Red Leader X-wing starfighter, seen swooshing through space during the final battle at the Death Star (as well as in numerous well-known behind-the-scenes photographs). This particular 1:24-scale miniature was designed as a "pyro" model, meaning it was cast in a rigid lightweight foam that would explode impressively. However, as it was only eliminated from the fight by an engine explosion, the model remained intact (even though its 'real' counterpart disintegrated on the Death Star's surface).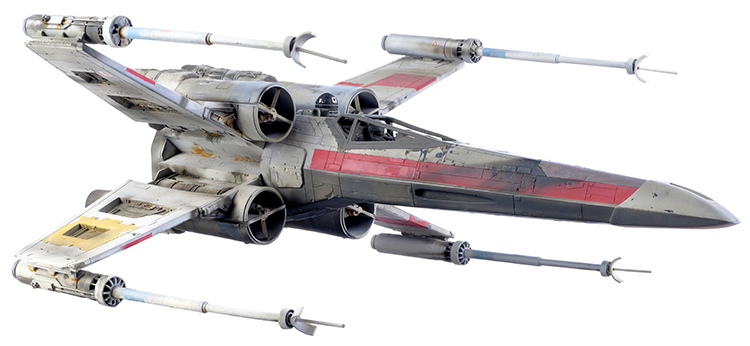 Miniatures used during the production of Star Wars are ultra-rare, and this is the only known pyro model to have survived – in excellent condition, too – making it truly one of a kind, with the potential, according to Prop Store's estimates, of going for $1 million.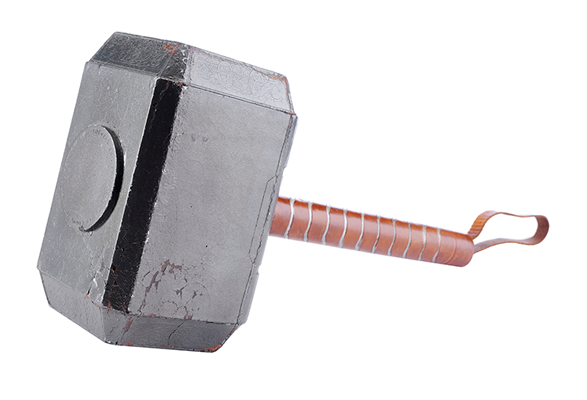 "Whosoever holds this hammer, if he be worthy, shall possess the power of Thor." Possibly the most iconic weapon in the Marvel Universe (okay, we'll concede it ties with Captain America's shield), the warhammer Mjolnir was first seen in action on our cinema screens in Kenneth Branagh's Thor. But there have been very few Mjolnirs up for auction over the years, making this a rare chance for someone to possess the power of Thor themselves.
Being a stunt weapon, this is a lightweight hammer, with a foam-rubber head and a leather-wrapped PVC-pipe handle. But it has all the details you'd hope to see, including its striking Nordic patterns and runes.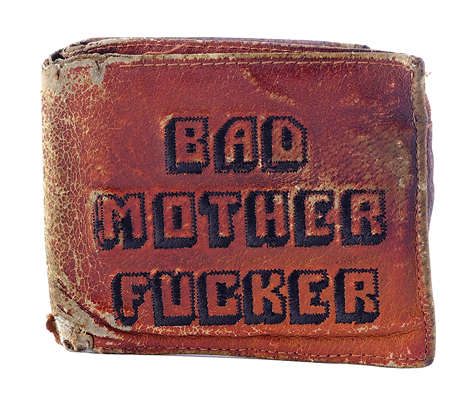 On any list of coolest-ever movie characters, Pulp Fiction's Jules Winnfield (Samuel L. Jackson) would have to rank high. After all, he's cool and the gang. But if you require evidence of his coolness, look no further than his leather wallet, which features prominently in the film's climactic scene, and bears the memorably profane message, "Bad Mother Fucker."
This was one of five made for the film by Gary's Leather, and was actually kept and used by the movie's assistant property master John Felgate after production wrapped. Well, wouldn't you?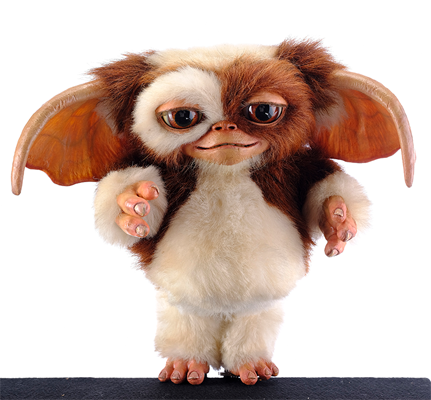 The big-eyed furry Mogwai Gizmo is surely one of the most beloved cinematic creature creations (and a heavy influence, we suspect, on The Mandalorian's Grogu, aka 'Baby Yoda'). Originally conceived and realised by Chris Walas, this hero Gizmo puppet was created at Rick Baker's Cinovation Studios for the hilarious 1990 sequel.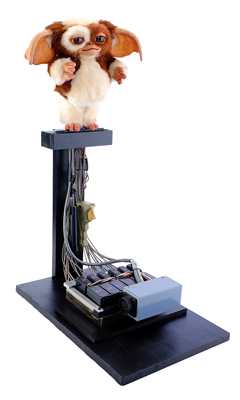 Beneath its fur and foam-latex exterior you'll find complex and ingenious arrangement of servos and mechanisms, which in conjunction with puppet cables and rods breathed convincing life into Gizmo, as the plucky little critter had to contend once more with a rampaging horde of Gremlins.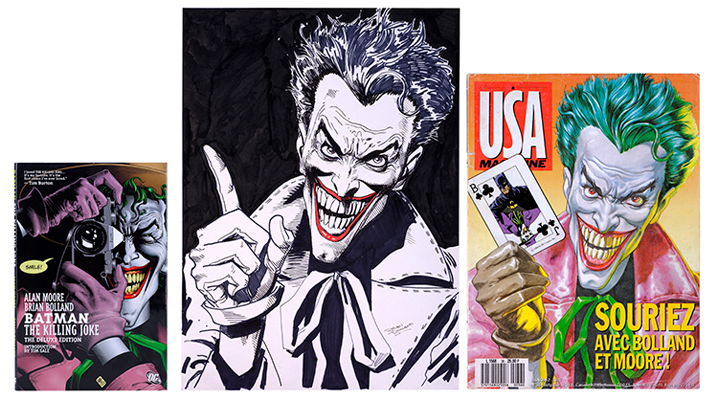 One of the many amazing comic-book lots included in this auction, this is a true treasure: a hand-drawn cover artwork, rendered in black and red marker for the French serialisation of Alan Moore's celebrated one-shot Batman: The Killing Joke – one of the greatest and most influential Batman stories ever written. Or rather, Joker stories.
On the original DC Comics cover, the clownish villain is holding up a camera, but for this version, published in USA Magazine from September 1988, Bolland switched the camera for the playing card which originally featured on the original's back cover. It is, without doubt, one of the finest-ever depictions of Batman's deadliest foe.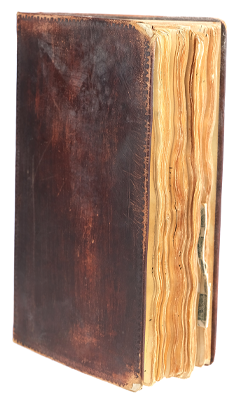 Every great adventure needs a mysterious source of knowledge to help drive the plot, whether it's a map, an ancient book or, as in Indiana Jones and the Last Crusade, a secret diary filled with learned insights, arcane observations and detailed illustrations.
In Steven Spielberg's rip-roaring action adventure, this diary is owned first by Henry Jones, Sr. (Sean Connery), then passed onto his whip-wielding son Indiana (Harrison Ford). Behind the scenes, it was created in multiple forms by Keir Lusby Props, from whom this particular example was directly sourced.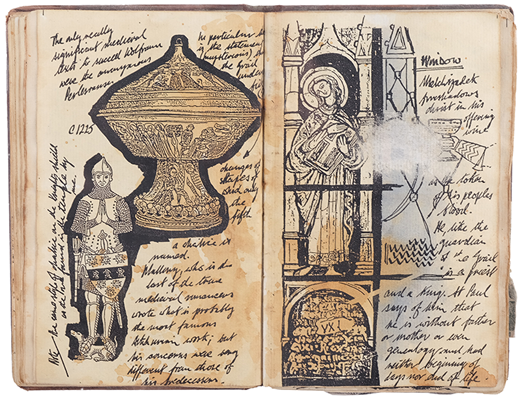 What's most exciting about this intentionally battered, calfskin-bound artefact is the sheer detail of its contents. These include maps, Henry Jones' scrawled notes, and even an image of a grail-holding crusader knight crossing the 'invisible' bridge from the awesome "Leap of Faith" scene – not to mention a few inserted items, including bank notes and travel documents. Whoever picks up this lot has chosen wisely.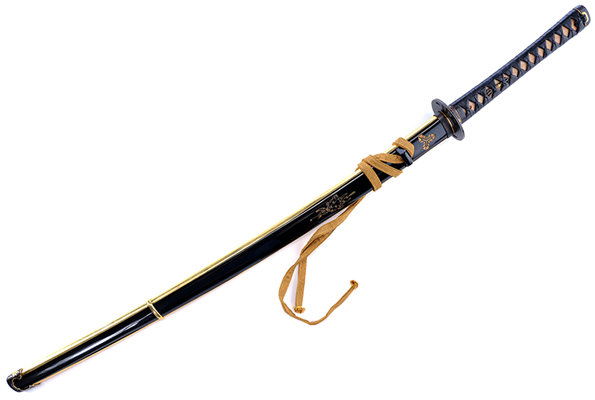 The second Quentin Tarantino item to make this list is The Bride's (Uma Thurman) ultra-cool weapon of choice. It was wielded to memorably bloody effect during Kill Bill Vol. 1's martial-artistic rampage of revenge – most effectively during the spectacular Crazy 88 sequence towards the movie's climax.
Forged in the movie by legendary swordsmith Hattori Hanzo (Sonny Chiba), this resin-bladed katana bears the marks of its battles in the blood staining that speckles its metallic paint finish, and it comes with a black bamboo scabbard (or saya), bearing Hanzo's coveted emblem.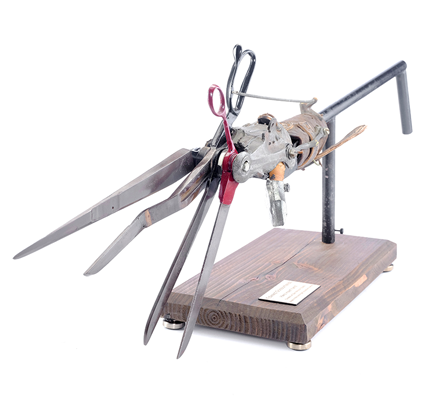 It's hard to think of a Tim Burton character more instantly recognisable and more, well, Tim Burton than Edward Scissorhands (Johnny Depp). The blade-fingered freak who found love in pristine American suburbia certainly lived up to his name, and it was down to the brilliant minds at Stan Winston Studio to create the complicated array of scissor parts that comprise Edward's distinctive digits.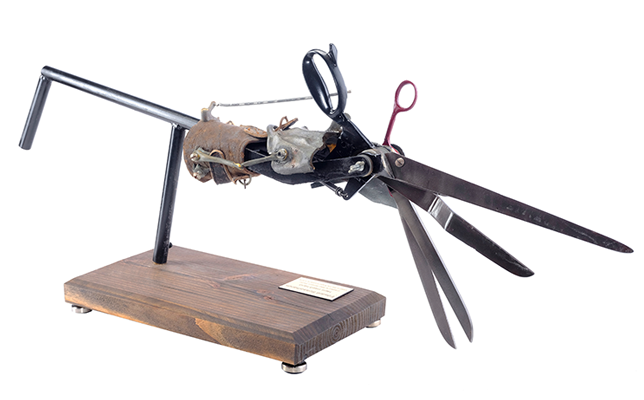 The blades of this particular hand were originally constructed as mould masters for the urethane blades actually worn by Depp during production. However, they were adapted by Richard Landon of the film's special effects team for an insert shot of Edward sculpting an ice angel, hence their positioning on a pole rig, via which they were manipulated.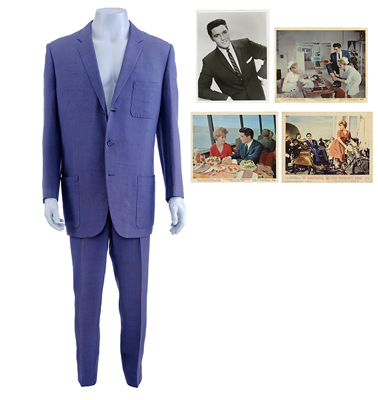 This wool-blend navy suit was worn by The King himself for his 12th movie, which was actually shot during the Seattle World's Fair in 1962. Both the jacket and trousers feature sewn-in wardrobe tags which are labelled "Elvis Presley", with the date "8-14-62".
Elvis played a crop-dusting pilot named Mike Edwards, and he wore this outfit in a scene where he paid a kid to kick him in the shin. Interestingly, that boy was played by a young Kurt Russell, who years later would play Elvis in John Carpenter's 1979 TV movie about the rock 'n' roll icon.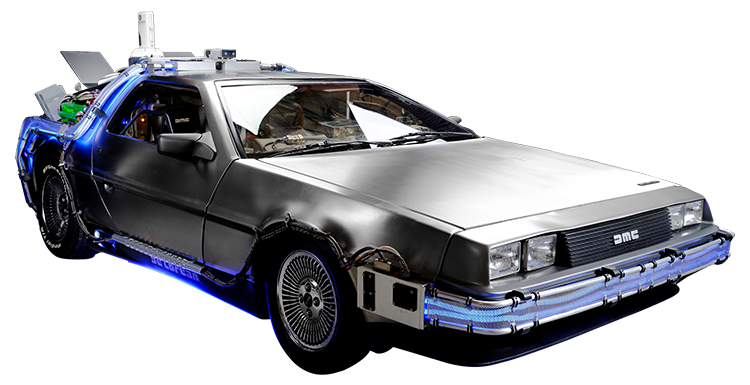 It's hardly surprising to hear that, after three movies of driving (and flying) back and forth in time, Doc Brown's (Christopher Lloyd) original DeLorean DMC-12 was pretty bashed-up. So, during the late '90s, DeLorean service manager Danny Botkin had this full-size replica created, for use at various promotional events during the following decade, primarily at Universal Studios Hollywood.
It has everything you'd expect and hope to find: the "OUTATIME" licence plate, those distinctive gull-wing doors, and of course Doc's physics-bending invention the flux capacitor, along with a light up digital display showing "Destination Time", "Present Time" and "Last Time Departed". Oh, and in case you were wondering, it's got great mileage, too, with only 22,532 miles on the clock…
If you want to see more of our awesome props and costumes from the auction from the London 2021 Entertainment Memorabilia auction, check out the full catalogue now: propstore.com/liveauction
Don't forget to follow us on Twitter , Instagram and Facebook. And remember, you can explore so much more at our archive and see the extensive range of film and TV items we have for sale and auction over at propstore.com!