By
Matt Truex
on October 12th 2018 October 12th 2018
Dive back into the mind of Philip K. Dick and the fantastic innovations brought to life in Electric Dreams.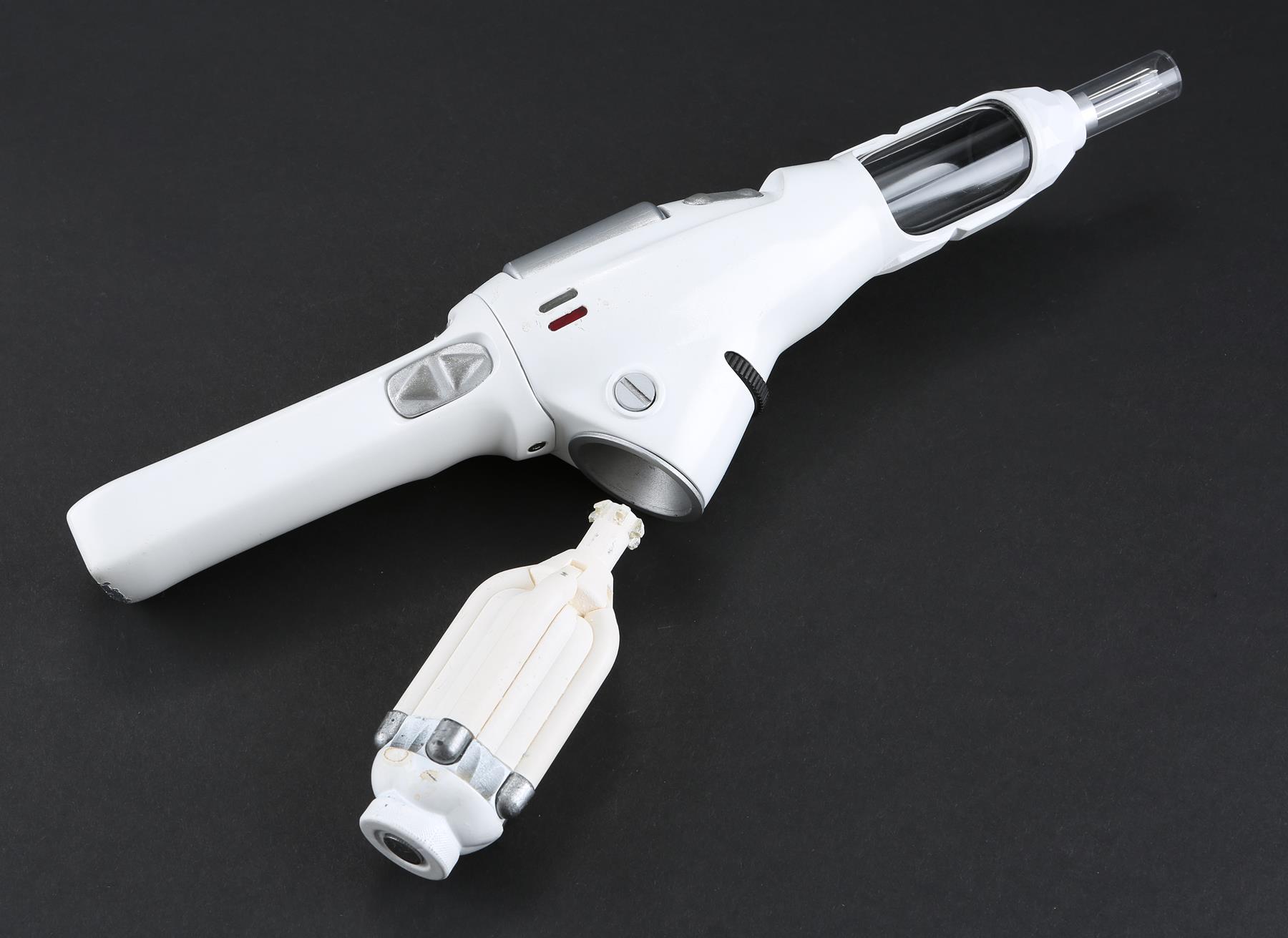 Lot 196 – Light- Up QC Injector and Closed Berry
"Crazy Diamond"
The innovative minds at the Spirit Mill present their new, easy-to-use QC Berry Injector. This sleek, portable device is a delivery method for synthetic consciousness QC Berries from the same developer. Simply insert and twist the included berry into place and activate the indicator lights and you are ready to bring your new Jack or Jill to life. Just keep those expiration dates in mind.
Lot 391 – RB29 (as played by Christopher Staines) Robot Costume Components
"Impossible Planet"
Venturing into outer space alone is daunting for anyone without a programmable companion. Accompanying Irma Gordon on her journey to a planet known as Earth, this RB29 unit is programmed not only to assist Ms. Gordon but also to protect her from anyone who would see her as an easy target. RB's ornate design features strained wood grain and brass-toned accents, merging his android features with that of an antique radio or phonograph.
"Kill All Others"
The people of Mexuscan are a proud and deliberate people. Once divided into separate countries, this mega nation unites all its citizens under one philosophy of comfort and ease. The national flag not only references the past, but also visually unites the massive continent, now under one rule. Led by the magnanimous Candidate, the future is strong for all Mexuscanians who know their place in society and stay in it.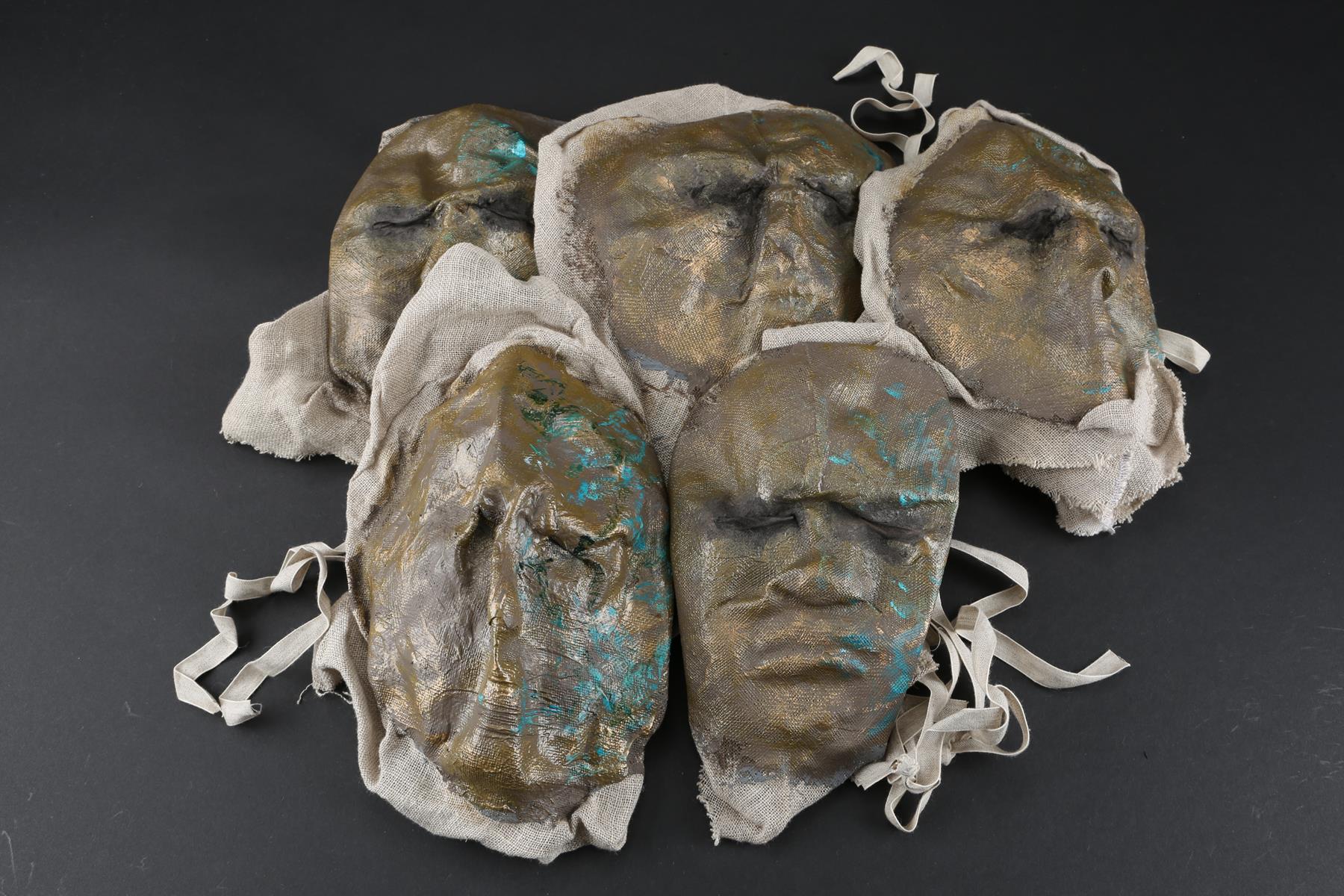 Lot 198 – Five Teep-Proof Hoods
"The Hood Maker"
When thoughts are our currency and must be protected. In a world where unwelcome Teeps can telepathically invade your mind at any time with the government's blessing, it's up to good citizens, like the anonymous Hood Maker, to keep humanity safe. No one knows how, but if you are lucky enough to get your hands on one of these Teep-blocking, coated burlap hoods, your thoughts will once again be your own. Resist the Teeps and take back your mind.
These lots and many more are open for bidding now in Prop Store's Electric Dreams Auction, with lots closing October 24th. Thank you for joining us for our blog coverage and be sure to check out our other articles in our auction series!

Follow us on Twitter and Facebook to be the first to know about all current & upcoming Prop Store Auctions and more!
\