By
Matt Truex
on October 11th 2018 October 11th 2018
Philip K. Dick was one of literature's most prolific and thoughtful authors during his time on Earth. His incredible mind brought us to the mystical towns, far off alien worlds, and more than a few tech-infused dystopias. And when it came time for Dick's work to take center stage in Electric Dreams, many of his most ambitious fantasies and dangerous technologies were brought into reality on the small screen.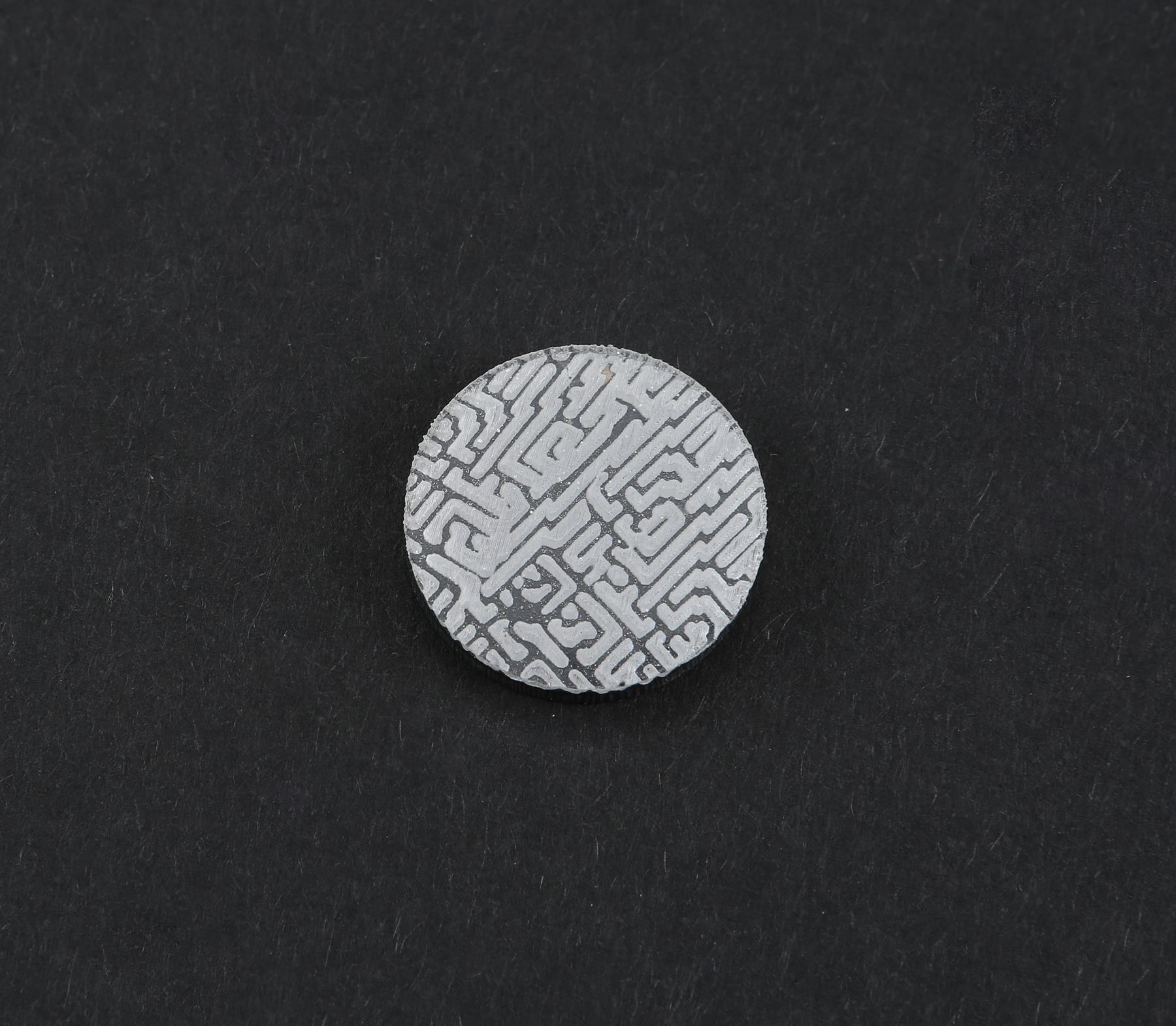 Lot 21 – Sarah's (as played by Anna Paquin) Vacation Disk
"Real Life"
A vacation so good you may never escape. When Katie realized her detective wife, Sarah, was starting to fray at the seams, she gave Sarah a prototype of her company's newest VR creation. The Vacation disk was designed to target the subconscious of the brain and creates a fully immersive world in the wearer's mind. Unfortunately for Sarah, that digital world was far too real and she began to lose time, awareness, and ultimately, her life. After choosing to believe the simulation over reality, Sarah permanently locked herself off in her own private Vacation, unaware of the crying wife by her bedside. The small plastic disk is adorned with circuit symbology across the top.
Lot 31 – Alice's (as played by Janelle Monáe) Autofac Leader Costume
"Autofac"
Having trouble setting up your purchase from the Autofac? Meet Alice, the Autofac G-10 Simulacrum Claims Assistant. Alice is a specially designed synthetic employee who is here to answer any and all of your questions concerning your recent Autofac purchase. Though she's had limited human interaction, Alice's life-like conversational skills and symmetrical proportions are sure to be a hit with organic customers, if there are any left to help.
"The Father Thing"
You may have seen one of these before. Perhaps nestled deep in the woods off of the freeway, or behind the shed, or resting in your neighbor's garden. You may not have known what it was then but please, don't be alarmed. These pods are simply growing new friends. Your lab partner in high school, for instance. He's in one of them. And that barista from this morning, you're your lawyer, and your in-laws. There's even a new you out there, resting and growing quietly. Don't worry though, you'll know when they're ready.
Lot 275 –  Foster Lee's (as played by Annalise Basso) Dex Box and Bracelets
"Safe and Sound"
Who needs devices, when you have Dex? The all-in-one phone, computer, camera, and more, Dex bracelets respond to the user's physical movements to active your favorite apps and keep in touch with your friends and loved ones. Dex can also monitor your heartbeat, vital signs, and location at all times, perfect for the small child or free-thinking individual in your life. This package includes two Dex bracelets and two packets of the patented Heargel technology.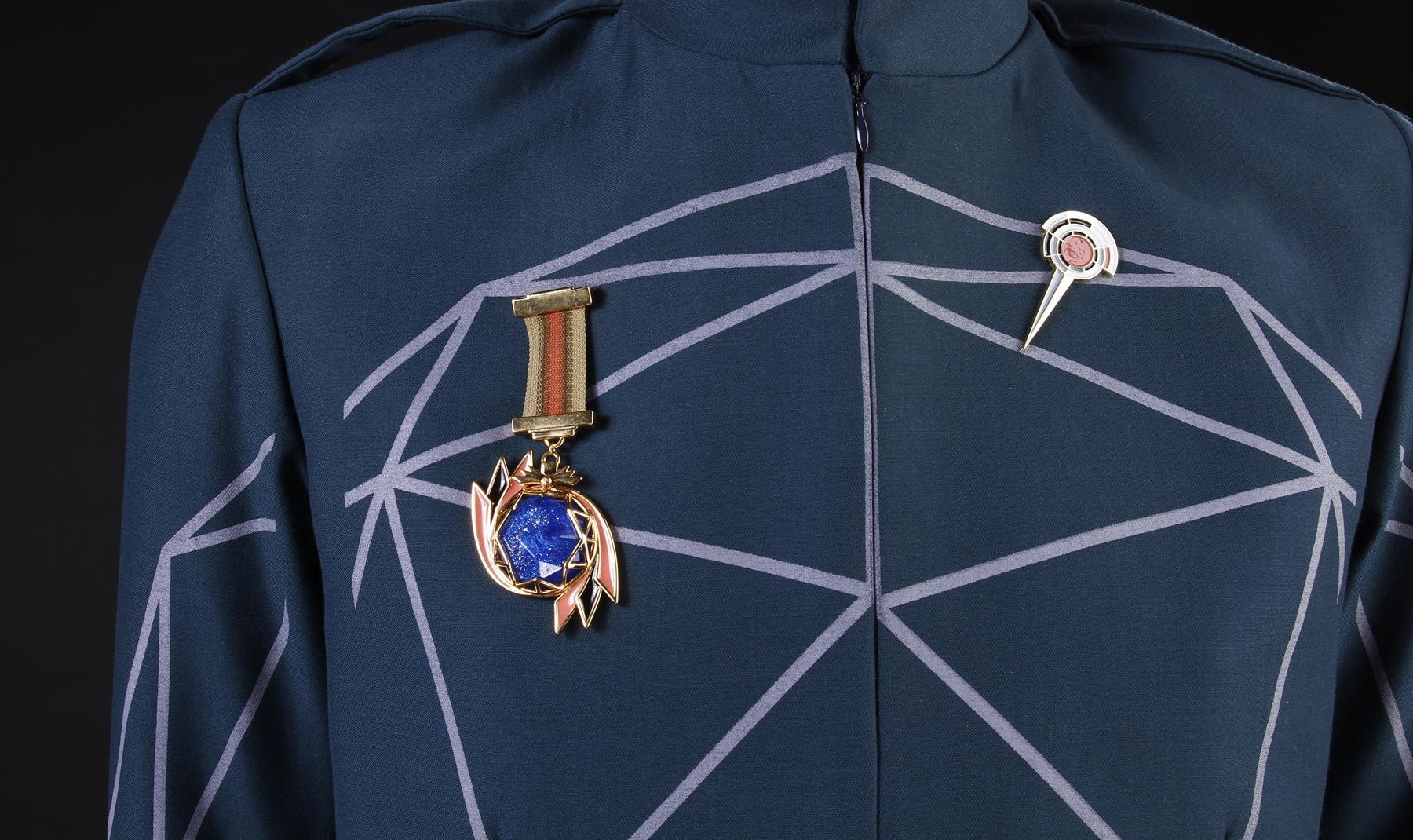 Lot 87 – Silas' (as played by Bryan Cranston) Military Uniform with Medal
"Human Is"
Life on Terra is difficult but safe, thanks to the efforts of Colonel Silas Herrick and the Terran military forces. A hardened war vet with an impressive record, Colonel Herrick has led his men into battle many times against the inhabitants of Rexor IV. After a recent mission, Colonel Herrick came under scrutiny when his wife, Vera, become suspicious that her husband had been replaced by a deceptive Rexorian. However, Colonel Herrick's good name was quickly cleared and he returned home to Vera's side.
These lots and many more are open for bidding now in Prop Store's Electric Dreams Auction, with lots closing October 24th. Thank you for joining us for our blog coverage and be sure to check out our other articles in our auction series!

Follow us on Twitter and Facebook to be the first to know about all current & upcoming Prop Store Auctions and more!
\