|
Collections
Eight Fantastic Props & Costumes for TV Addicts
In addition to the awesome collection of props and other items from movies, Propstore also has a big range from some of the best TV shows. We thought we'd dig through the list and find some excellent choices as seen on the small screen. As ever, head to our website to find the full range.
Gaius Baltar's (James Callis) Civilian Outfit
Battlestar Galactica (2005)
£395 / $589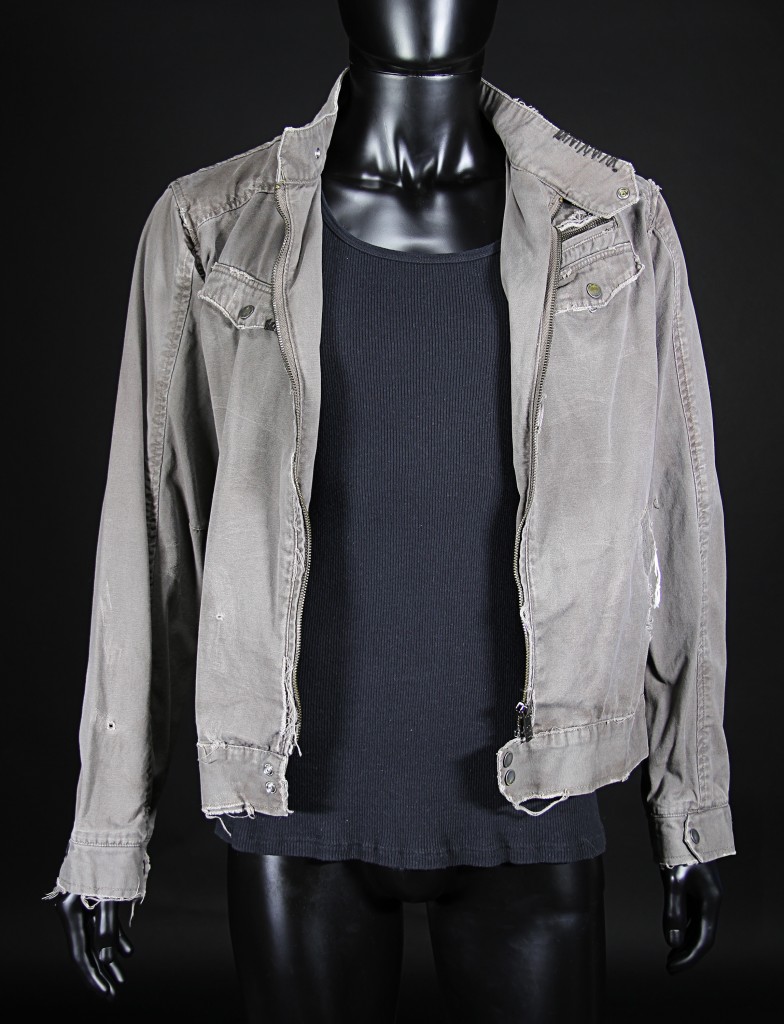 The reboot of the classic sci-fi series became something truly special, telling an epic saga of people struggling against their own lethal, morally-conflicted technological creations. And Gaius Baltar, played with smooth charm by James Callis, was a slippery, treacherous sort who collaborated with the dangerous Cylons. This is one of his typically trendy jackets, but beware the hint of betrayal that still lingers around it. Just kidding – it's been washed.
Sons Of Anarchy 'Prospect' Patch Display
Sons Of Anarchy (2008)
£245 / $359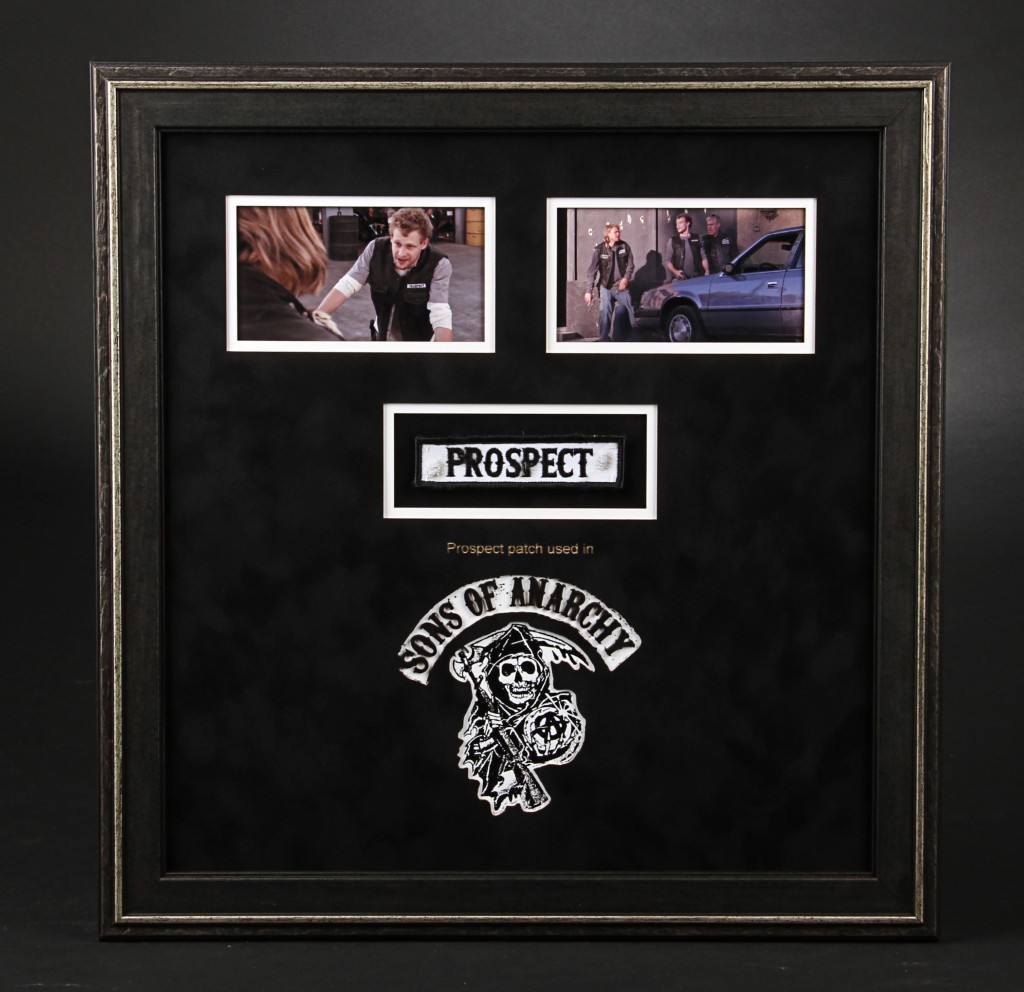 Ever wanted to feel (or look) like you're pledging to join the SAMCRO club as seen in Kurt Sutter's excellent Sons Of Anarchy? This patch was made for the motorcycle gang drama and worn by more than one of the young men trying to to get in. It's presented in a great display case for wall mounting.
Captain Jack Harkness (John Barrowman) Buried Bullet Hit Shirt And Tee
Torchwood (2008)
£695 / $1039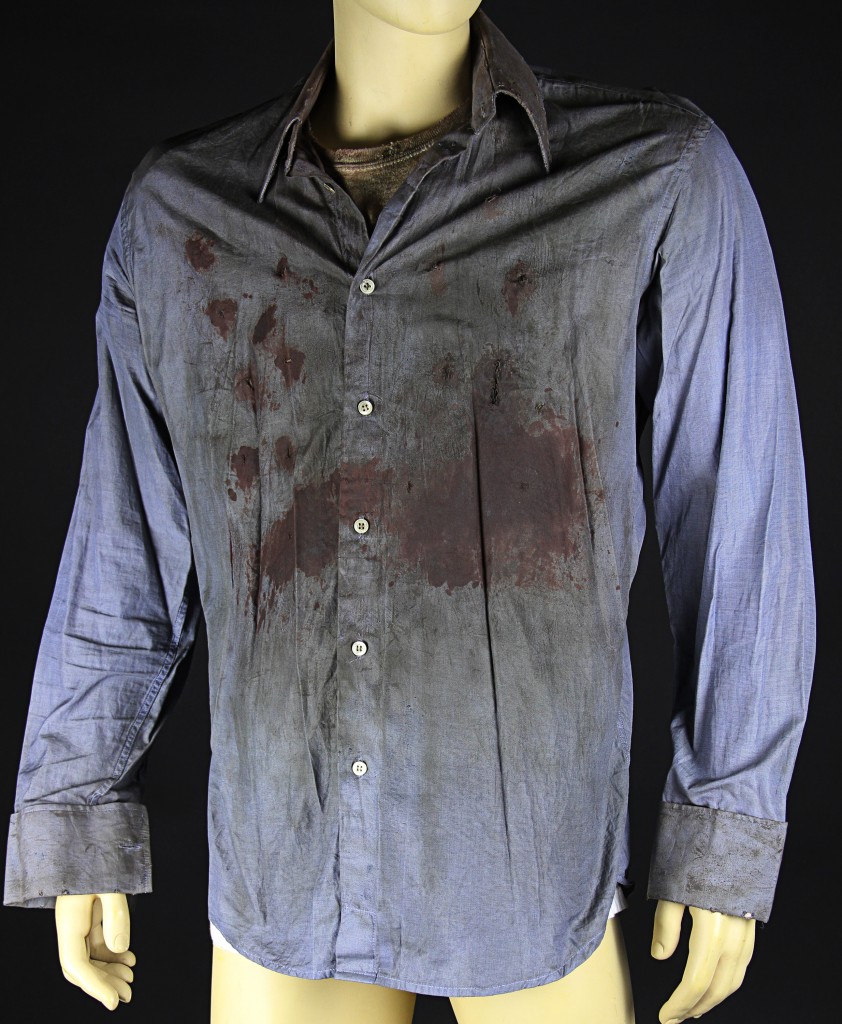 It's not every day you're offered the chance to buy clothing from a seemingly immortal man who has been shot and buried for two thousand years. But then, not every show is Doctor Who spin-off Torchwood, which brought some grown-up, pulpy flare to the Who-niverse. This well-worn (created that way by the production) set of over shirt and tee was worn by John Barrowman for the second season finale.
Demon Mask With Gloves
The Twilight Zone
£529 / $795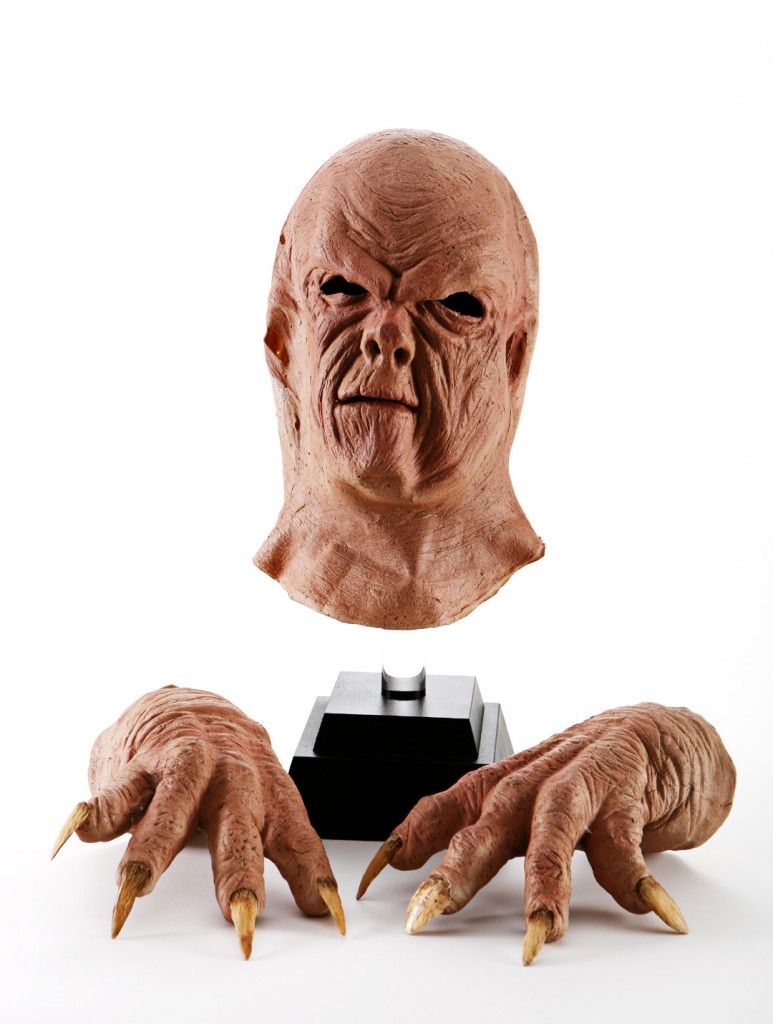 We were allowed back into the Twilight Zone in 1985 with the new series. This mask and gloves comes from the story Personal Demons, which sees a writer struggling with a creative block and haunted by beasts only he can see. Ideal for those who enjoy creature make-up either as decoration or for Halloween purposes. Probably best to treat the items carefully, though.
Robert "Lucky" Leckie's (James Badge Dale) Dog Tags
The Pacific (2010)
£295 / $359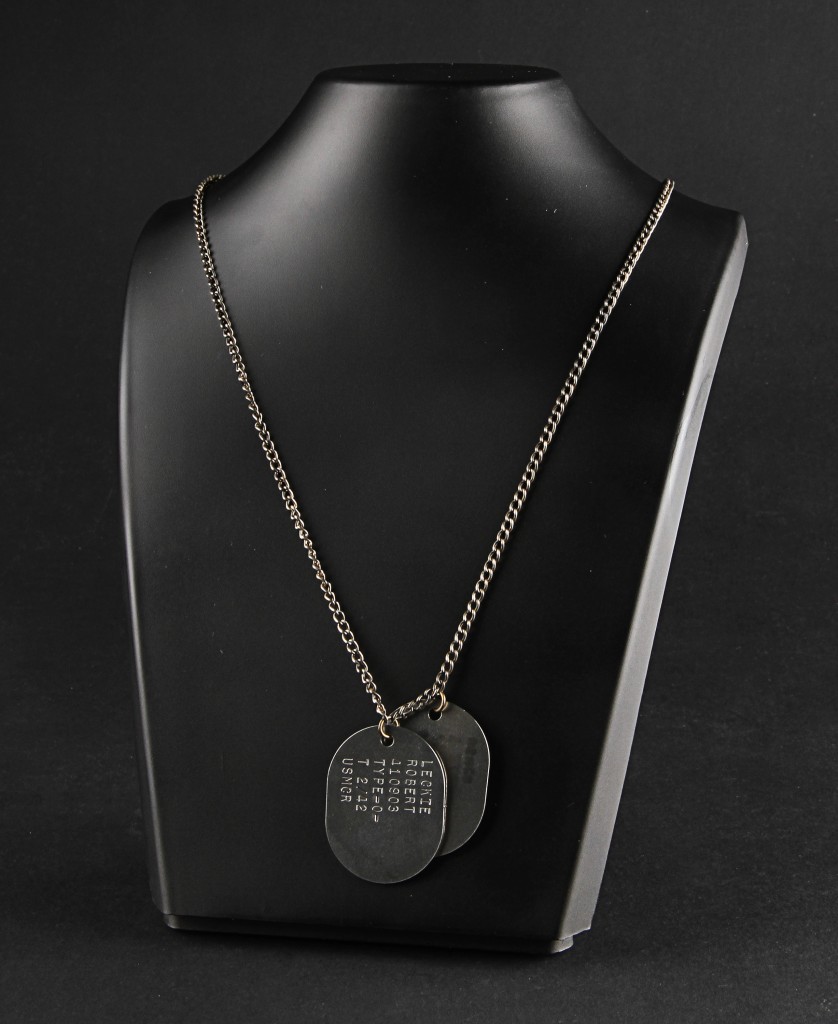 Stand up straight, soldier! It's World War II and there's no time to rest in the Pacific theater of combat. Created by Tom Hanks and Steven Spielberg, The Pacific was a superb follow-up to their Band Of Brothers, and these tags were worn by leading man James Badge Dale, who played Leckie in the show. A real find.
Lucretia's (Lucy Lawless) Green Dress
Spartacus: Blood And Sand (2010)
£1989 / $2995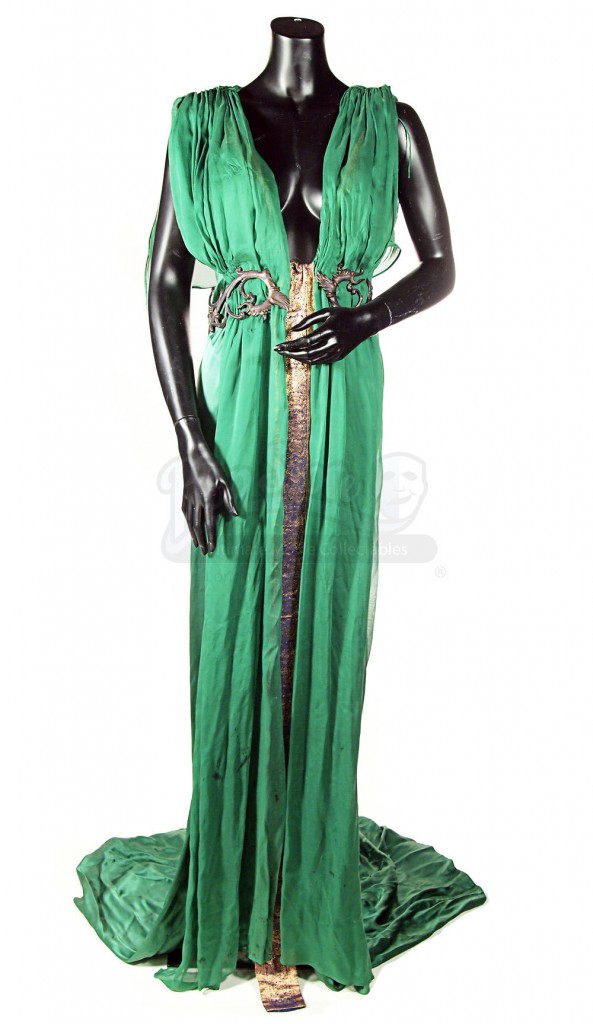 As the cunning and clever wife of gladiator owner Batiatus (John Hannah), this was one of the beautiful gowns worn by Lucretia, played to perfection by Lucy Lawless. It has some fantastic detailing and would be ideal for display or even as a conversation-starting party outfit. It comes complete with a certificate of authenticity, and given the show it's from, it's probably blood-proof. (This is not a guarantee and please do not test it.)
Carton Of Morley Cigarettes
The X-Files (1993)
£659 / $995
A classic 1990s TV series, The X-Files helped shaped many shows that came after it with its mixture of conspiracy theories, personal drama and monster-of-the-week episodes. And it's back for a limited run, so what better time to pick up this prop, as used by the scheming Cigarette Smoking Man, the architect of so many of Mulder (David Duchovny) and Scully's (Gillian Anderson) problems. Trivia note: The Morley brand has been used in a variety of movies and TV series including Breaking Bad, Californication and Platoon.
Wesley's (Alexis Denisof) Business Card And Flyer
Angel (1999)
£595 / $739
Ready to help the helpless? This is a great prop from the Buffy The Vampire Slayer spin-off that saw Angel (David Boreanaz) moving to Los Angeles and working as a private eye and vigilante against the dark forces. This business card and advertising flyer were used in the third season episode Carpe Noctum and feature a misprinted phone number that was part of the plot. And ideal gift for the Angel fan in your life.