|
Auctions
Death Masks: The Chilling Makeup and Effects Pieces of Hannibal
In a series as dedicated to its aesthetic as Hannibal, everything seen on screen must be in line with the general tone and look of the series, from the costumes, to props, and even the special effects. The Hannibal crew spent an enormous amount of time getting every detail right on the effects pieces seen throughout the show and we are so happy to be bringing their work to auction.

While many effects pieces for the series were created to be worn by actors, life-size pieces were often crucial in portraying the brutality of many crime scenes. This waterlogged corpse skin is one of several created for episode 201 "Kaiseki" for use when the FBI team investigates a group of corpses found in a river. The latex skin is attached to a spandex body suit and was padded during production to make sure it floated and resembled a real body. A detailed paint effect completes this piece skin.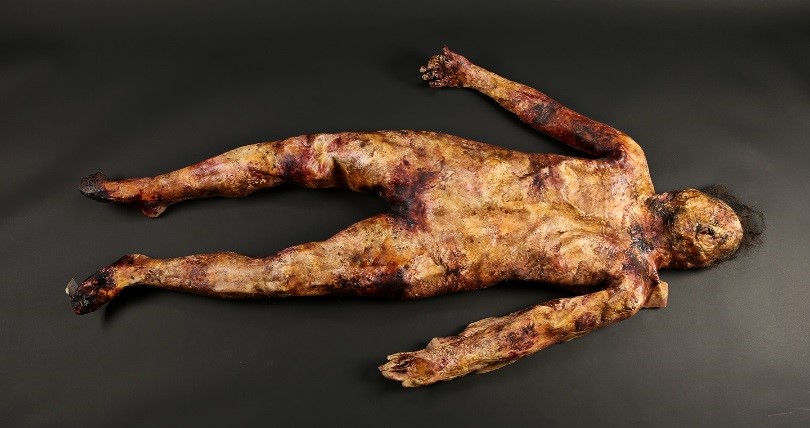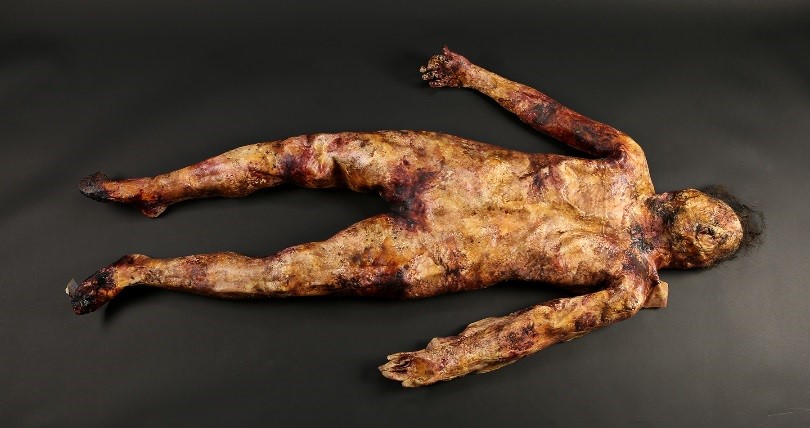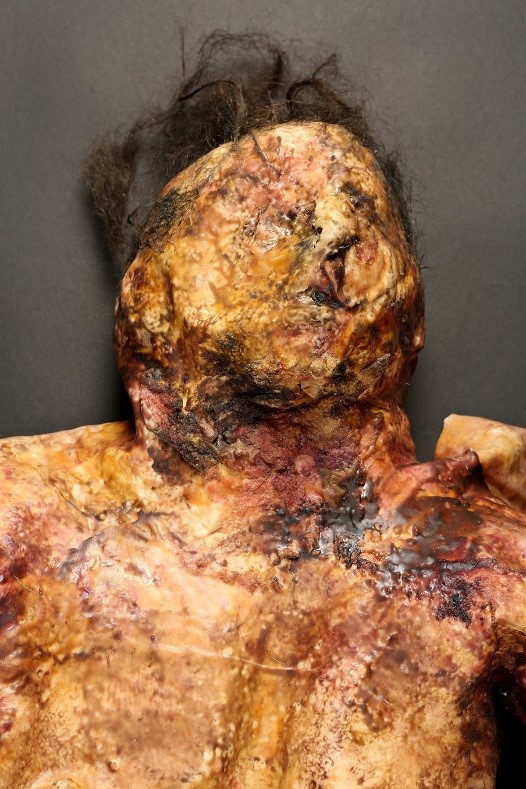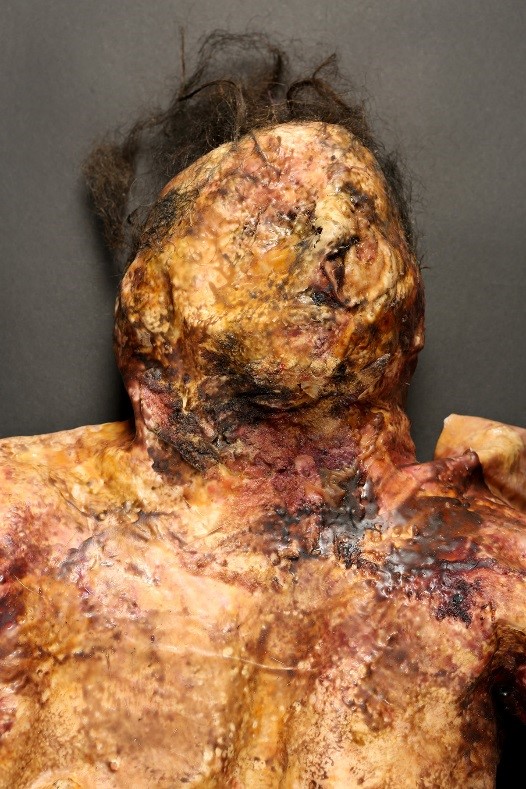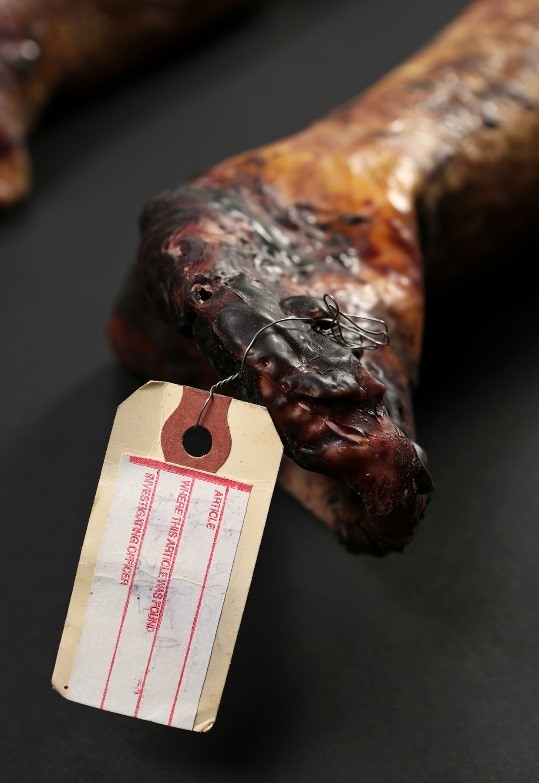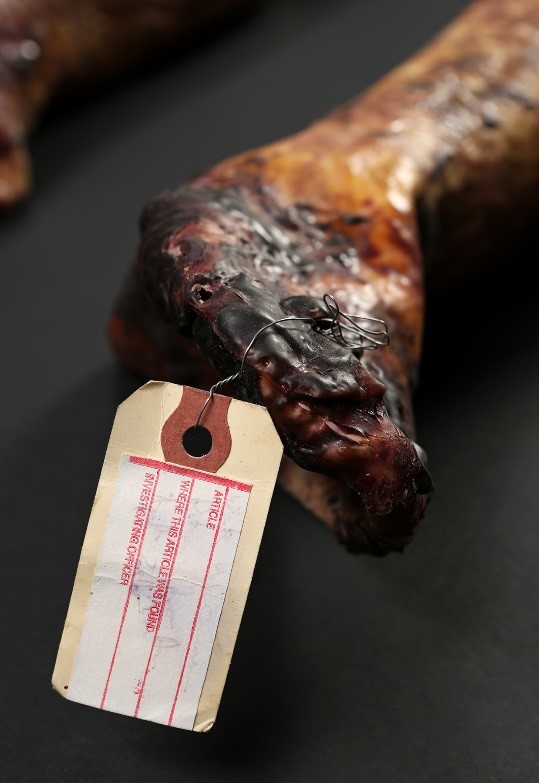 When Will Graham (Hugh Dancy) kills Randal Tier (Mark O'Brien) in self-defence, he takes a page out of Hannibal Lecter's book and displays the corpse's skin in the Natural History Museum strapped to a sabretooth tiger's skeleton.  The lot includes silicone arm and leg skins as well as a silicone head around a resin skull. Also included with the lot is a resin sabretooth skull complete with its jaw. Acrylic eyes, punched hair, and a life like paint effect complete the lot.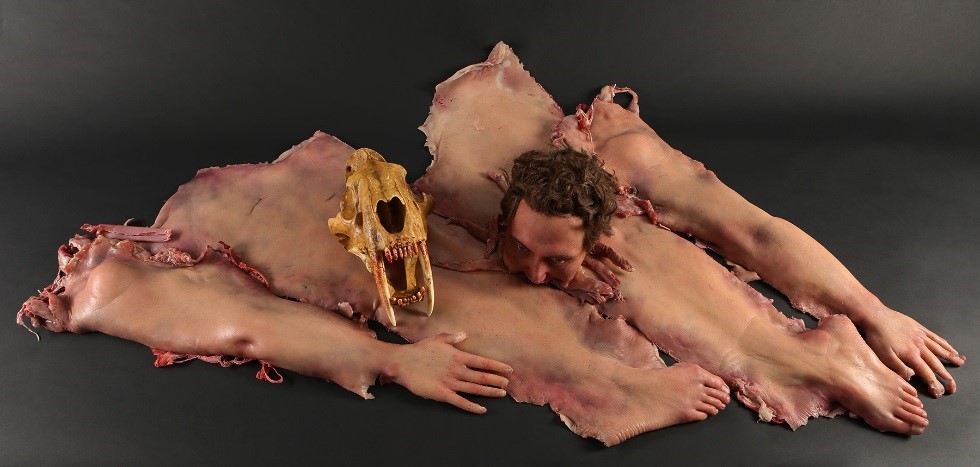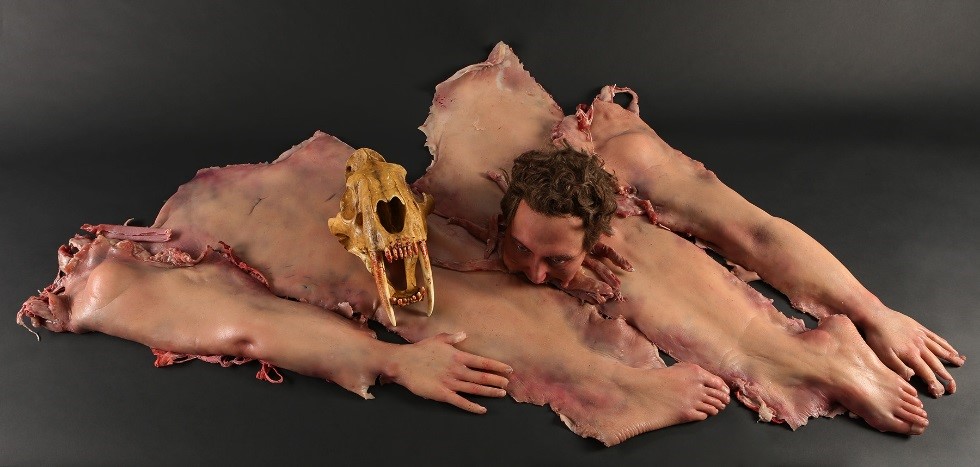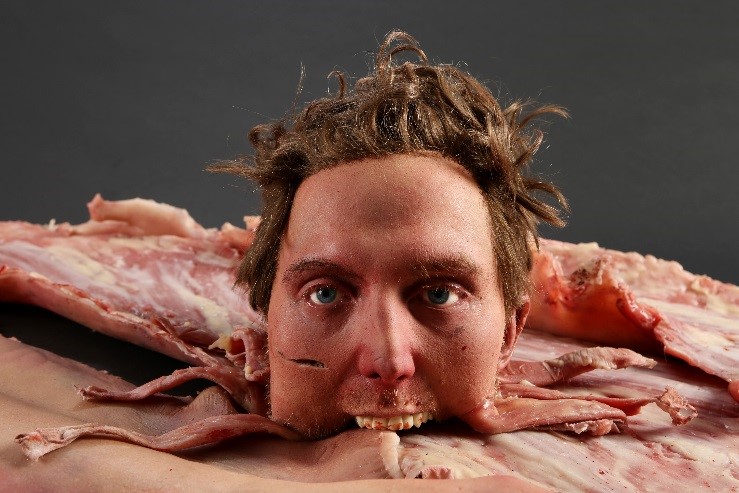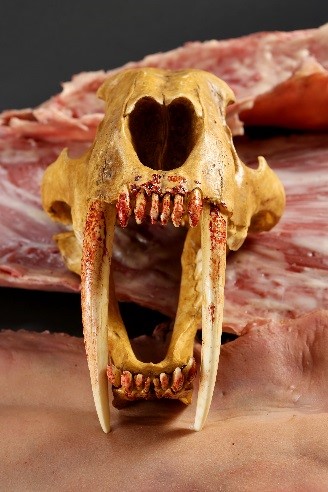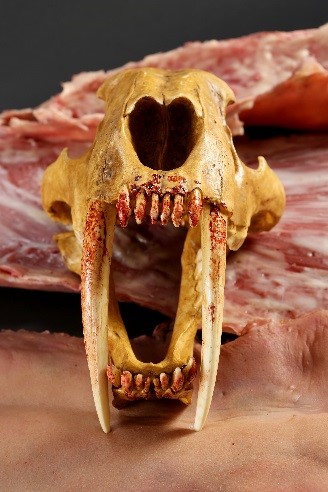 When Abel Gideon (Eddie Izzard) surgically removes several of Frederick Chilton's (Raul Esparza) organs in episode 111 "Ko No Mono," the Hannibal effects team was called on to create an empty body cavity to double for Esparza. This torso is made of polyfoam with a silicone skin on top. The large hole inside the stomach still shows staining from stage blood, implying this particular stomach was likely used during filming.
Though the craftsmanship in the Hannibal effects pieces is incredible, the tree-man tableau from episode 206 "Futamono" certainly takes the prize for most imposing creation in the auction. Standing over 8 feet tall, this lot is a full-sized tree with the body of Sheldon Isley intertwined with its body and branches. This piece was used in the FBI crime lab after examiners had removed it from the crime scene and trimmed several branches. The skin is made of flesh-toned silicone with various real and faux branches and vines intertwined throughout. The hollow chest holds a gruesome display of stage blood and faux flora. Mounted on a wooden base, the only thing this piece is missing is the proper room to display it in.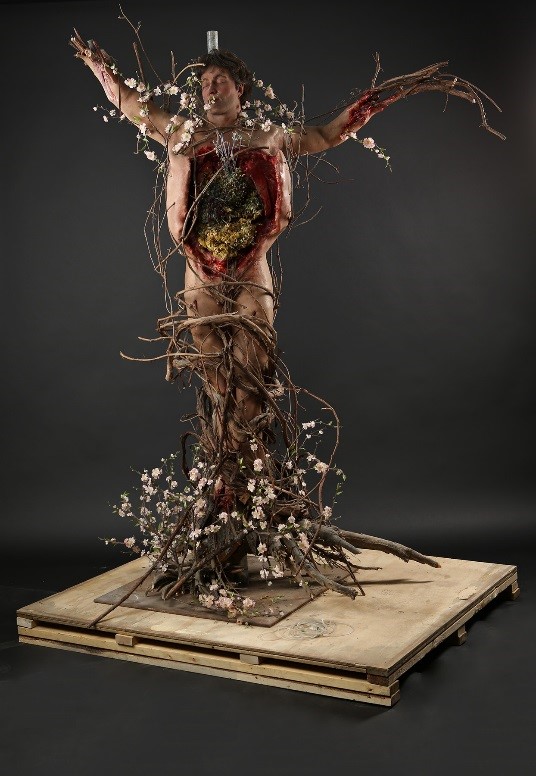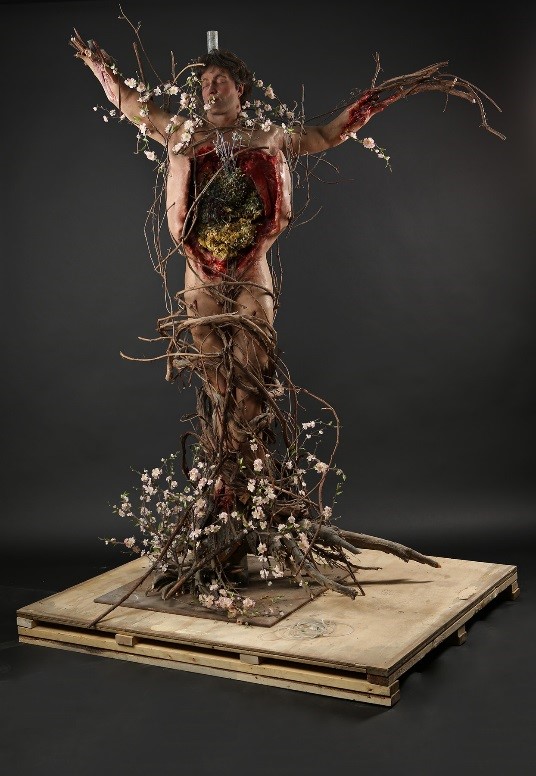 Bidding is now open in the Hannibal Auction, so be sure to check out our preview gallery and register for the auction. Also, check in next week for the final installment in our Hannibal blog coverage, detailing the wardrobe pieces.