|
Auctions
Creature Features: Greg Cannom's Baddies, Monsters, and More
Here at Propstore, we've always been fans of the things that go bump in the night, and the Greg Cannom Auction certainly has a lot to offer bidders who share our sentiment. Take a look at some of the evil highlights from this once in a lifetime auction.
Our first villain comes from Cannon Films' cult classic Masters of the Universe (1987), where director Gary Goddard somehow managed to talk veteran actor Frank Langella into playing He-Man's hateful adversary, Skeletor. A departure from the character's original design, this costume consists of intricate armor pieces backed by a velvet, hooded cape. The lot is made up of multiple components and decorative resin pieces featuring skulls, bones, scarabs and more.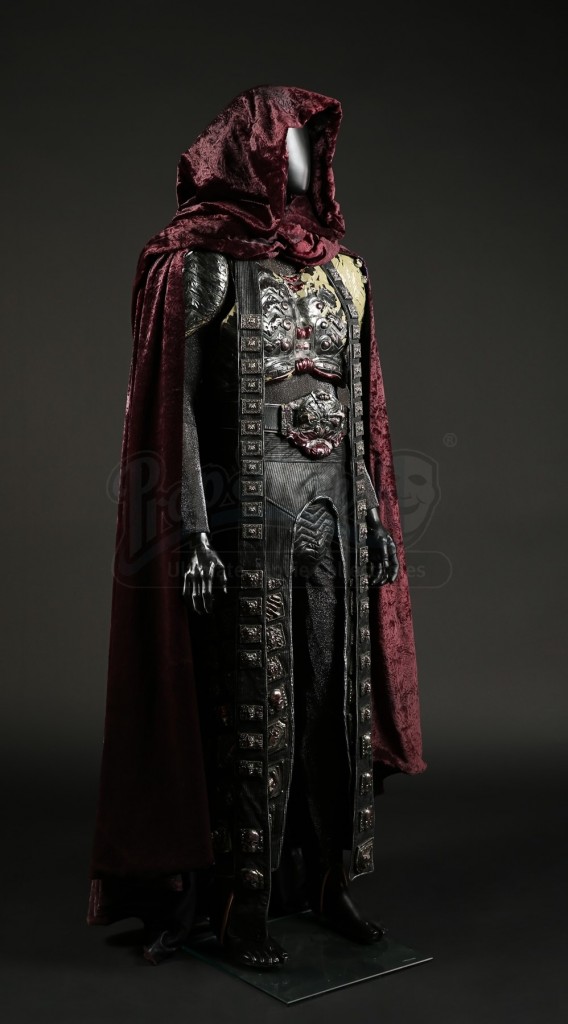 Stephen Sommers' steampunk take on Frankenstein's monster for his 2004 blockbuster, Van Helsing, is one of the most intimidating lots for sale in the Greg Cannom Auction. Standing over 7 feet tall, the urethane body cast of the monster makeup is painted in great detail to match the creature as seen in the film. The piece is dressed in an original costume from production, along with a leg brace, wrist shackles, and urethane belt.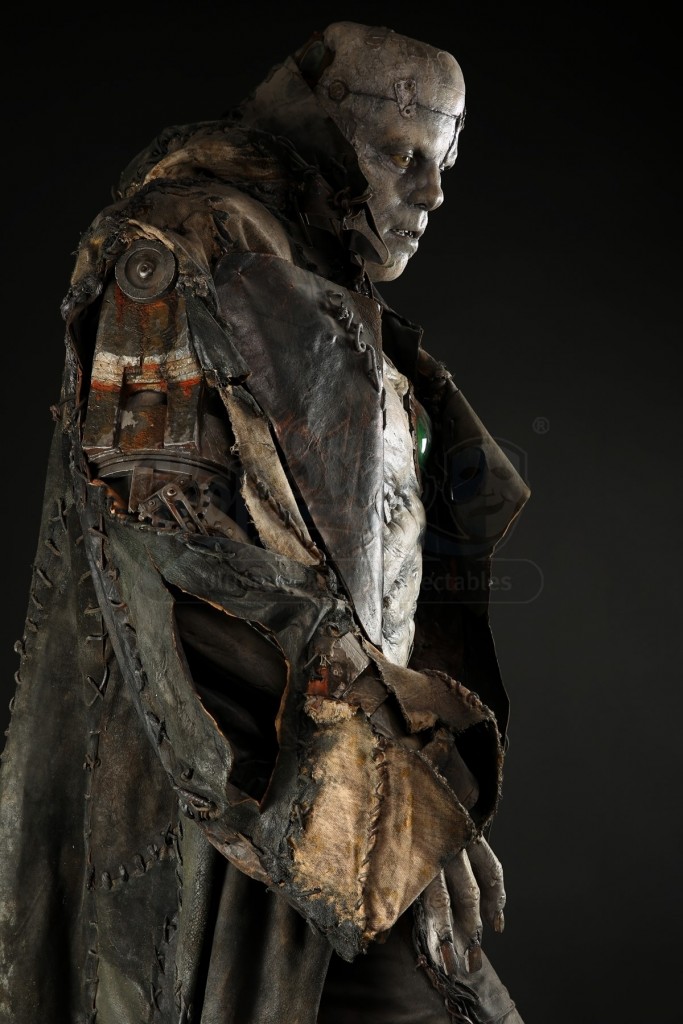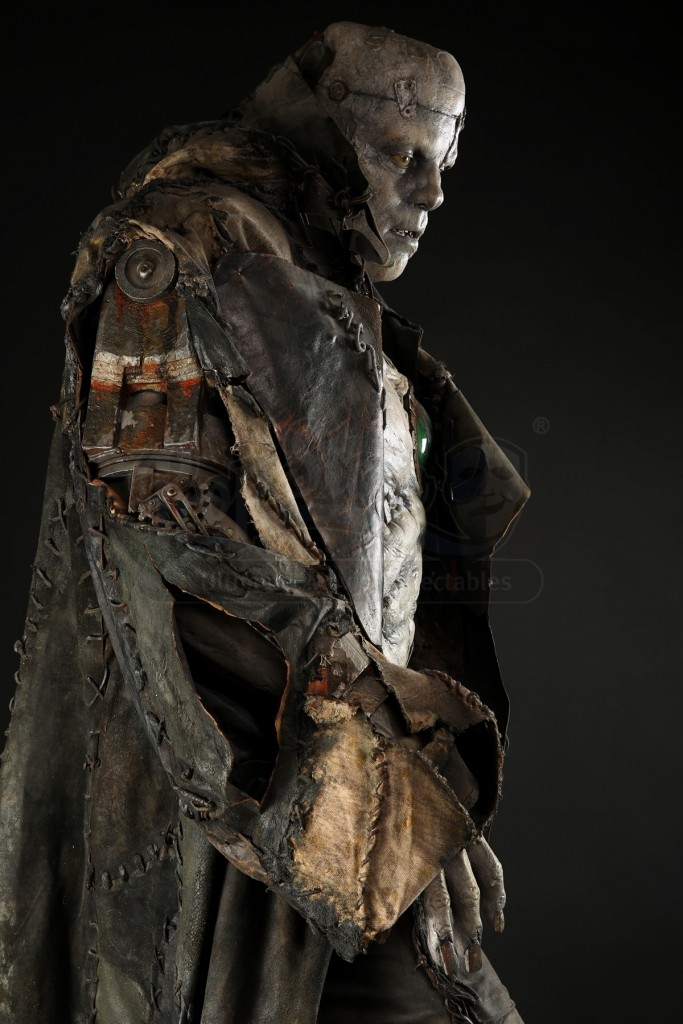 Turning to the small screen, Cannom's work on the sci-fi series Earth 2 is, well, otherworldly. The Terrian costume display on offer in the auction is a wonderful example of a practical costume that hides all traces of humanity from the camera. The foam latex suit was permanently affixed to a mannequin after production and stands fully dressed as it once did on screen. The wooden staff was made for the display to match weapons seen in the series.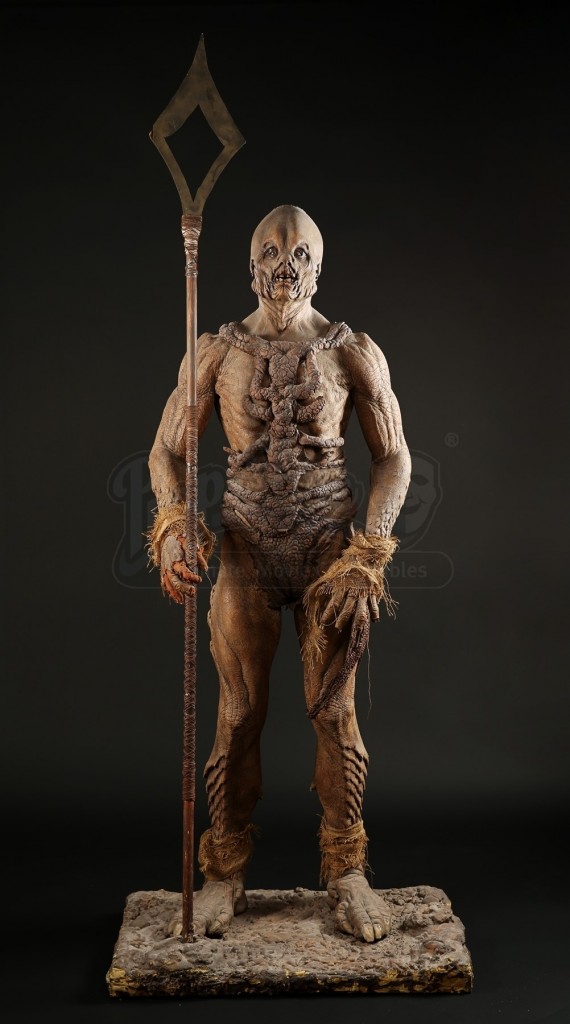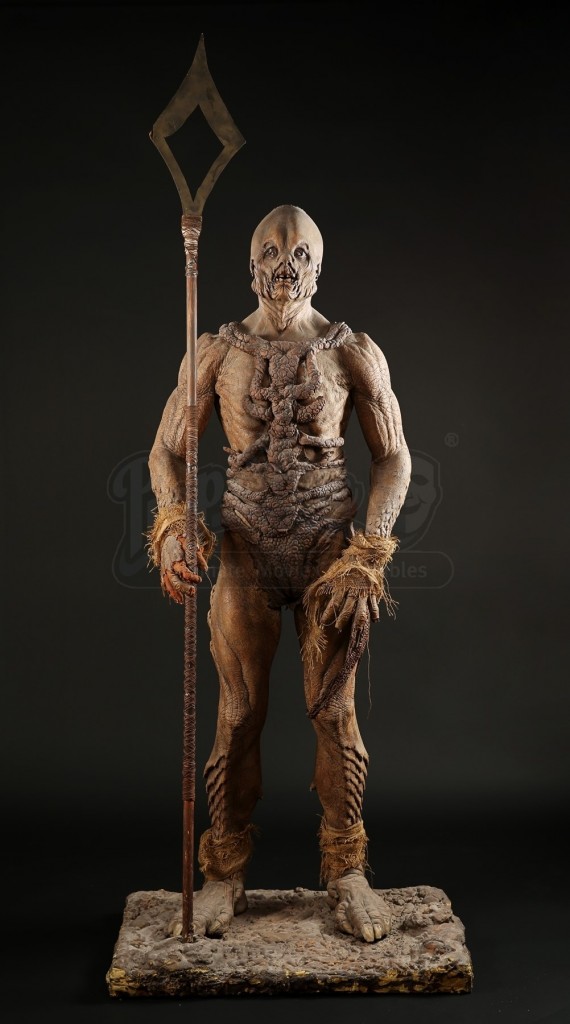 Not all of the monsters in the Cannom Auction are otherworldly. The SFX boar head puppet from Ridley Scott's Hannibal is a wonderful example of an effects team capturing the look of a real world animal and bringing it to life on screen. The fiberglass puppet still boasts its original foam skin and punched hair throughout.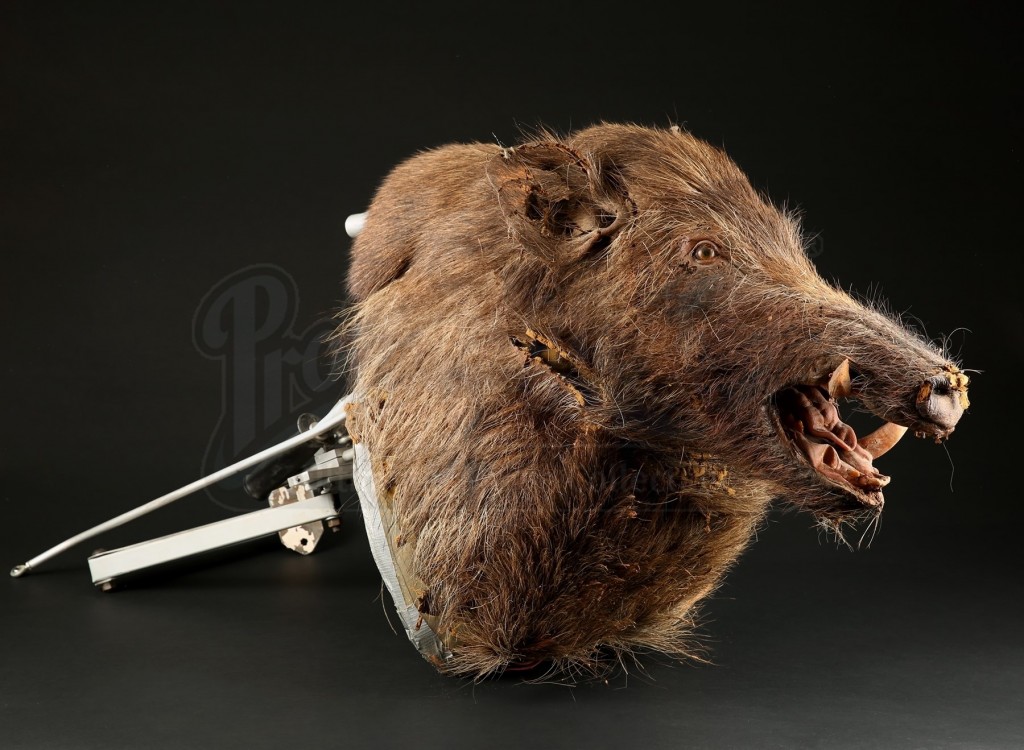 The Greg Cannom Auction has everything you need to become an '80's punk vampire, thanks to the great lots from Joel Schumacher's The Lost Boys. Everything from contact lenses, to vampire fangs, to costumes are being auctioned off from the film, most notably the Dwayne (Billy Wirth) death costume discussed in our first Cannom blog post. We also have for auction David's (Keither Sutherland) leather pants, Max's (Edward Herrmann) early makeup study, and several lots of appliance molds, fangs, and contacts.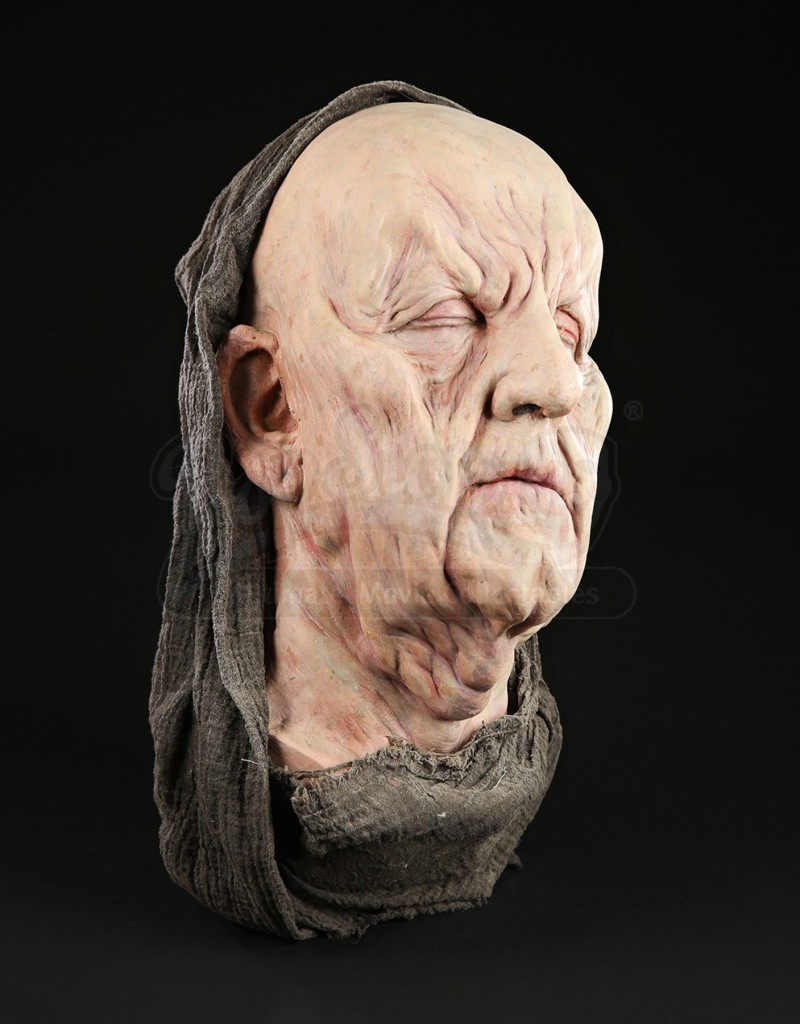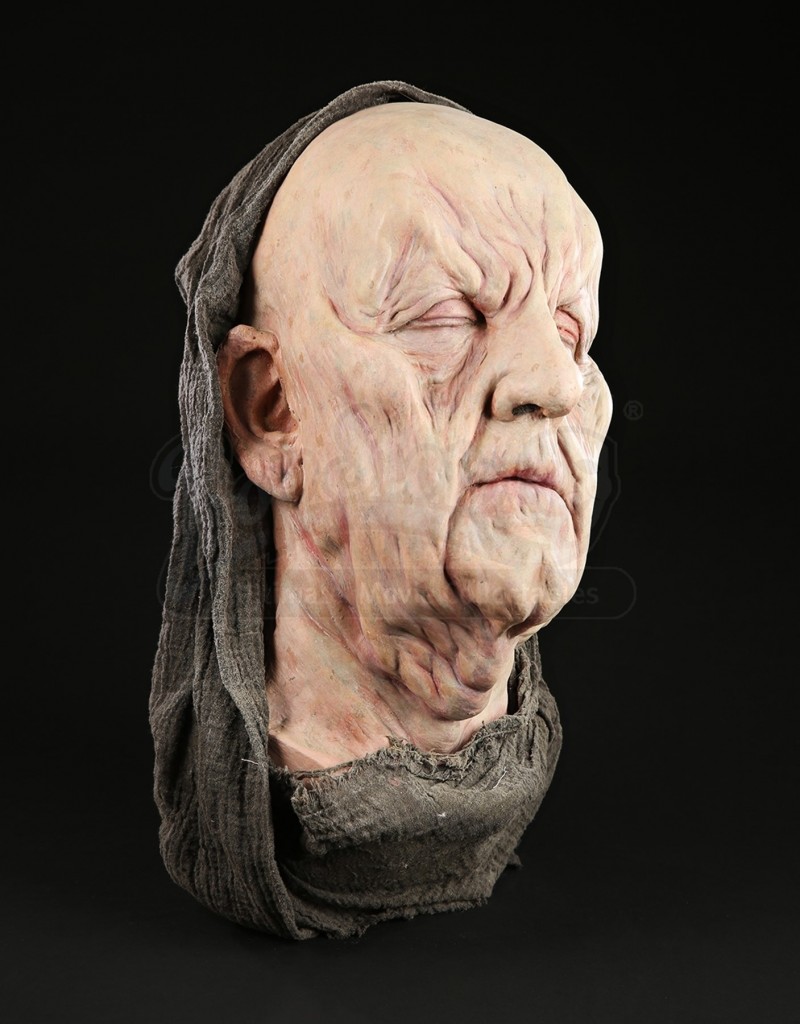 Bidding is now open for the Greg Cannom Auction so feel free to check out the entire auction catalogue and register to bid on all of your favourite pieces here! The auction ends Friday, February 26, so get your bids in soon and best of luck to everyone!