By
Matt Truex
on February 03rd 2016 February 03rd 2016
Of the more than 40 titles represented in our Greg Cannom Auction, some of our favorite material comes from the 80s classic vampire film The Lost Boys. In the first installment of our blog series on the Greg Cannom collection coming to auction this February, we take a closer look at some of the incredible Lost Boys material in the sale.
What's a vampire without fangs? Fortunately for fans of the film, Cannom had us covered on the fangs, and we have a few sets in the sale as well. First up are Laddie's (Chance Michael Corbitt) fangs on a plaster casting. This lot consists of a set of Laddie's upper fangs which are stored on a plaster casting of actor Chance Michael Corbitt's teeth. Written across the interior of the fangs is "Chance" in red ink.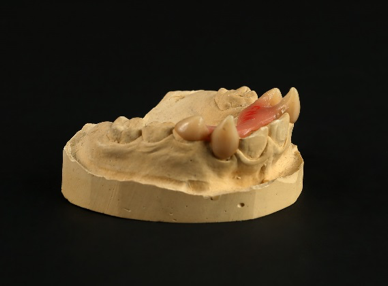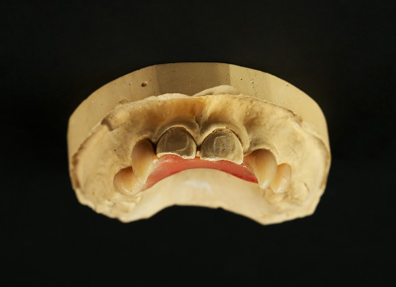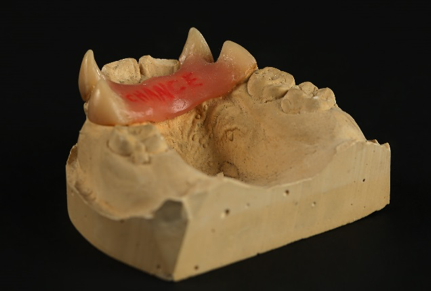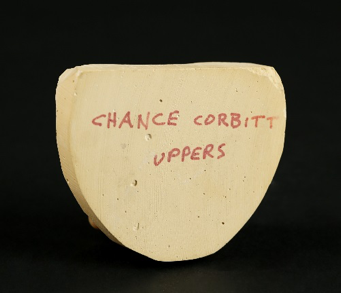 Next up is Max's (Ed Herman) fangs on a plaster teeth cast. These fangs come from the film's finale when Max is revealed to be the head vampire. This lot consists of two sets of Max's upper teeth, which are stored on a plaster casting of actor Ed Herman's upper teeth. The set shows "Ed Herman" written on both of the palates in green.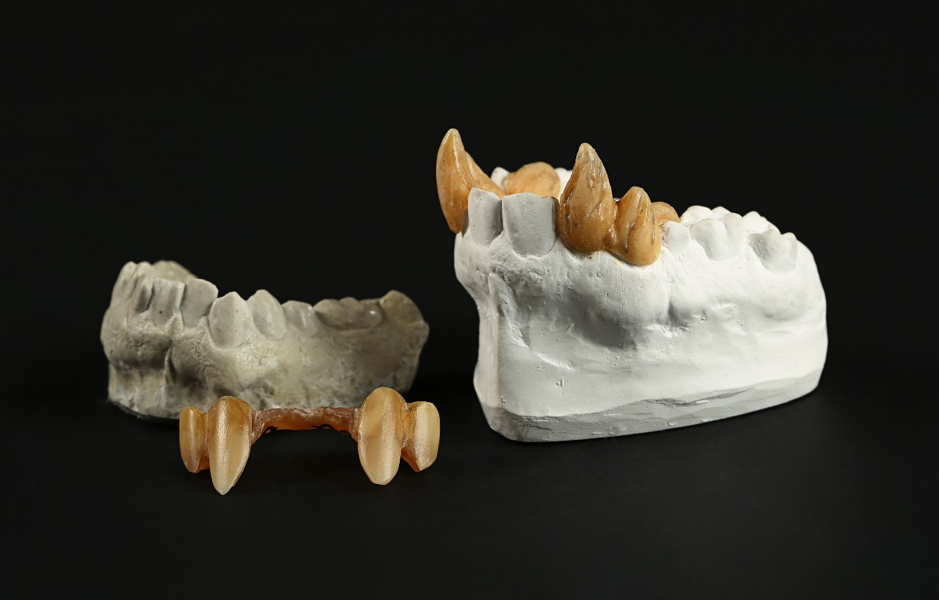 While fangs are one of the signature characteristics of all vampires, the look of the vampires in The Lost Boys is also heavily defined by their eyes. Let's take a look at one of several sets of contact lenses that helped bring this devilish look to the screen. These contact lenses were made for Paul, a member of David's (Kiefer Sutherland) gang who also goes by Twisted Sister. Made of acrylic, the contacts show deep red and pink veins intersecting over the iris, and include a tiny hole in the center of the pupil for Brooke McCarter to see through.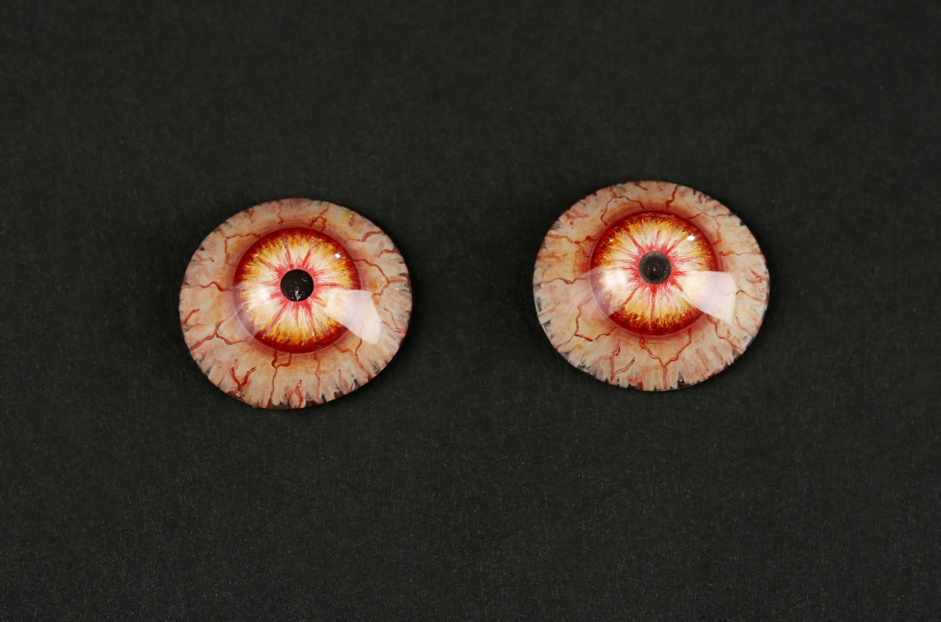 We've established that a classic vampire movie needs fangs, but what good are the fangs if they don't have anything to sink themselves into? Fear not, this mask was made for the security guard (J. Dinan Myrtetus) seen during the film's opening scene, who becomes the Lost Boys first onscreen meal. Unseen in the final cut of the film, this mask was made for the security guard's dead body and consists of malleable urethane with hair appliances attached to the scalp and upper lip. The mask includes a set of resin teeth which are peeling away from the lips. The surface has been painted to resemble old, rotting skin.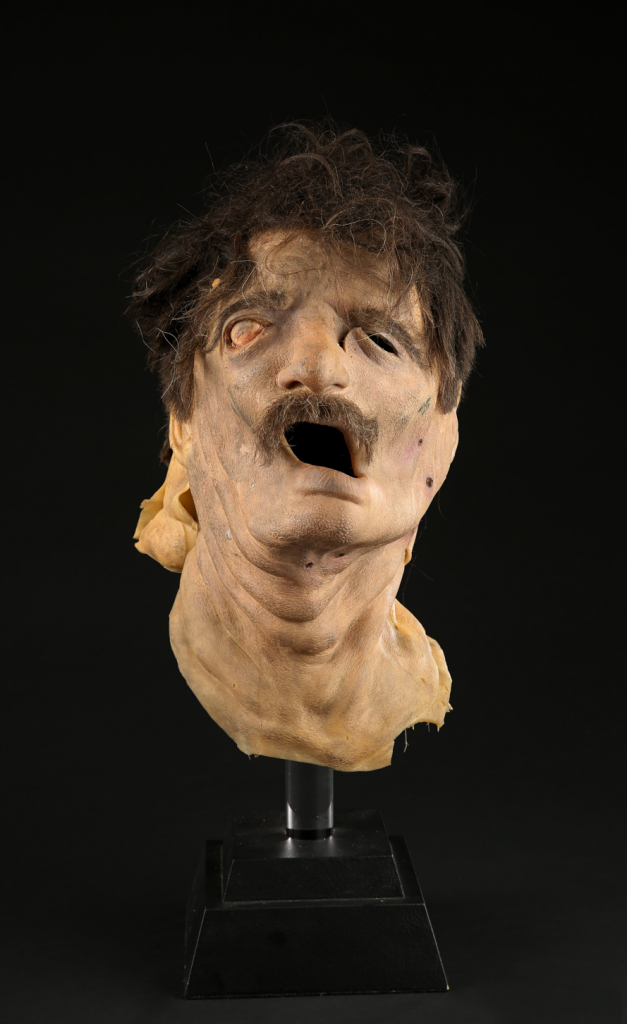 As with many make-up effects films, custom facial appliances were sculpted and produced individually to fit each actor. Below are facial appliance molds that Cannom made for Kiefer Sutherland and Billy Wirth in their roles as David and Dwayne, respectively. Foam latex appliances were pulled from these molds to create the make-ups for the actors.
Fangs, contact lenses, molds, even decapitated heads are all standard fare for a special effects artist working on a vampire film, but our final two spotlight lots in this blog are iconic costume pieces from the film!
First we have David's (Kiefer Sutherland) leather pants. Custom made, these pants do not include a manufacturer's label. The pants include two front and back pockets, and close in front with a zipper fly and button closure. The pants show some wear due to production use and age but remain in good condition.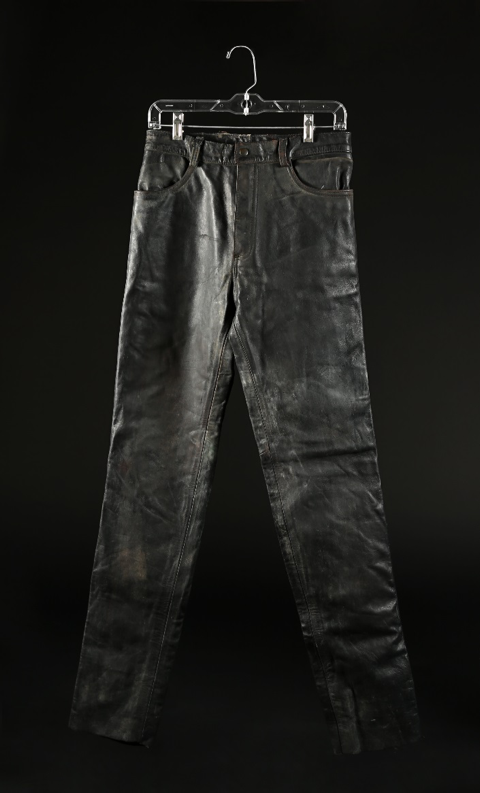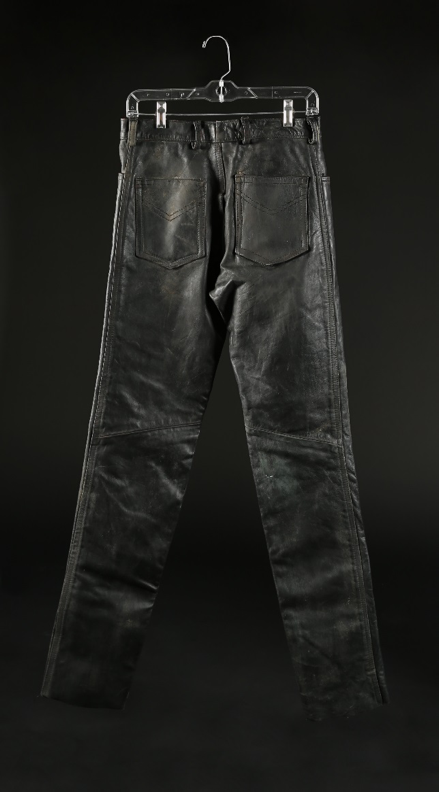 And for our grand finale, we're pleased to present Dwayne's (Billy Wirth) death costume. In the film, Sam (Corey Haim) shoots the vampire Dwayne with an arrow, sending him back into a stereo which electrocutes him. Resembling a heavily worn biker outfit, this death costume consists of a black leather Schott jacket and a pair of black Levis jeans. The custom jacket features a hand-painted jaguar on the right shoulder, which extends down the arm. Dwayne's pants show numerous holes where the fabric has been heavily worn down. Written inside the pants is "B. Wirth." The costume shows intentional production distressing, and remains in fair condition. The sleeves were cut from at the elbow from Dwayne's arms exploding during his electrocution and there is also a long slash in the back of the jacket where his back would have met the stereo. Cannom was involved with all the death sequences on The Lost Boys, providing make-up effects as required.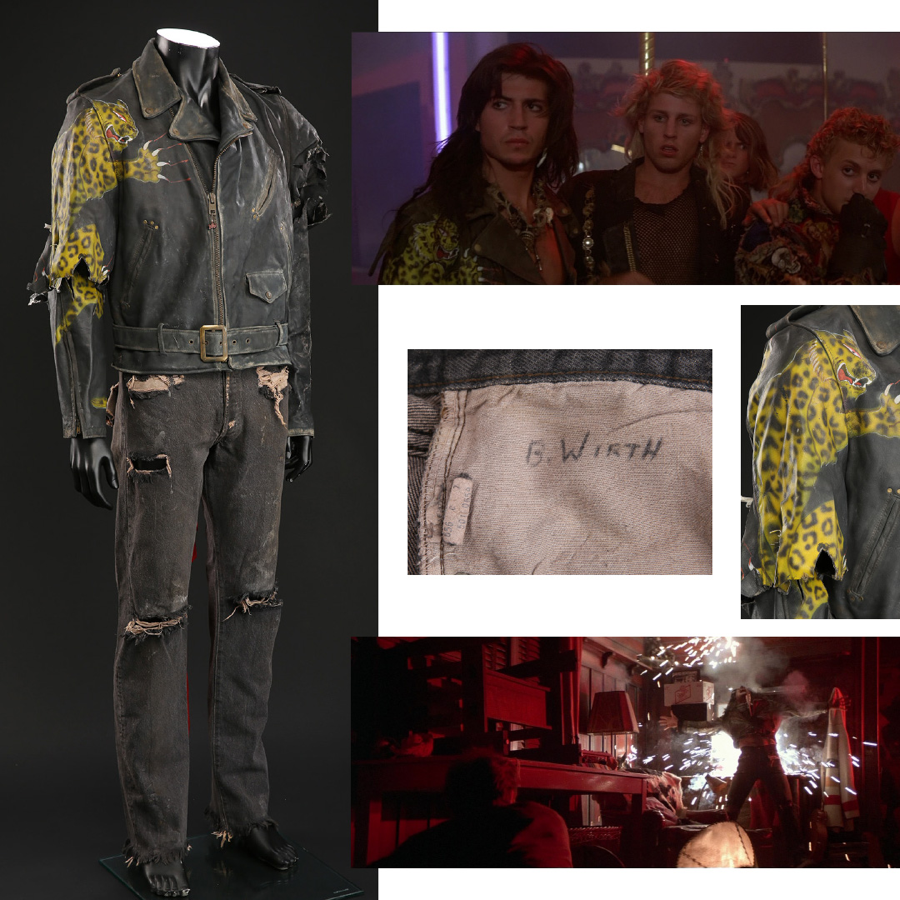 Registration for the Greg Cannom Auction is open now and the bidding begins on February 15th. Over 150 lots from more than 40 films spanning Cannom's award-winning career in effects will be going under the hammer, so head over to http://propstore.auctionserver.net/view-auctions/catalog/id/38 now to register! Also, check in next week for our second blog on the Cannom auction where we stick with the vampire theme and check out some of the incredible pieces from Bram Stoker's Dracula—and other classic titles!