In 2007, Propstore opened its LA office, cementing its position as the world's leading purveyor of entertainment memorabilia…
Success often creates new challenges. That was certainly the case with Propstore during the early years of the 21st Century. The big warehouse buy-out deals with Universal and 20th Century Fox during this time were hugely important for the company, but they made founder and CEO Stephen Lane all too aware of the limitations of his operation.
"When we bought the entire inventory of The Chronicles of Riddick from Universal, I shipped over four 40-foot shipping containers of stuff from America, and the freight bill to do that was huge," he says. Furthermore, even when movie productions are based in the UK and Europe, they are more often than not controlled by a production company or distributor based in Los Angeles, while around 70 percent of Propstore's market at that point was in North America. "So I was flying out there to make the deals, then back here to catalogue it, sort it out and sell it, then shipping it back to America again." Keeping up the American side of the business and maintaining a rapport with American collectors and studios was proving both exhausting and expensive.
Serendipitously, it was around this time that Lane first met Brandon Alinger. Though younger than Stephen Lane (being born in 1983), Alinger was also a huge fan of the same movies. His love of Star Wars, Indiana Jones, Batman and Ghostbusters were first channeled into vintage toy collection, then making and buying replica props, until he eventually became fascinated by screen-used props and costumes.
Astonishingly, the Maryland-based Alinger founded his own forum dedicated to replica props (The Replica Prop Forum, or RPF) when he was only 12 years old, and on graduating from high school in 2001, convinced his parents to take a family trip to Tunisia to visit all the shooting sites for Raiders of the Lost Ark and the freshly-struck sets from Star Wars Episode II: Attack of the Clones.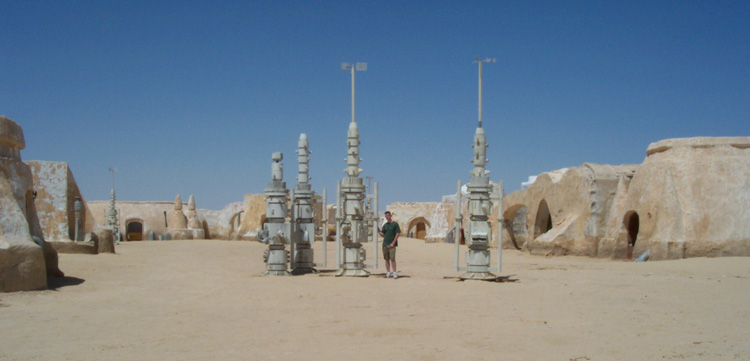 A Picture from Brandon's Star Wars Trip To Tunisa
"On that trip I picked up many different bits and pieces of set decoration that were just left there in the middle of the desert: pieces of the Krayt Dragon that Threepio walks past, and fibreglass pieces of the Flying Wing that blew up in Raiders," recalls Alinger. "I came back with two suitcases full of this gear and that inspired me to say: 'okay I really want to collect this stuff.' It just snowballed from there."
It was on a trip to the UK to pick up an original C-3PO lower leg and foot Brandon first met Stephen, and the two stayed in touch while Brandon studied Economics and Film Production at college in the States. Then in 2005, with mutual friend and former Propstore employee Andy Goulding, the pair travelled to Finse, a mountain village in Norway, where the Hoth scenes of The Empire Strikes Back were filmed. Though they returned from the snowy shooting sites empty handed, the trip had proven to be what Alinger calls "a bonding experience". So much so, that on graduating college the next year, he pitched himself to Lane as a new Propstore employee. "We actually went through a whole process of getting me a work permit to move to the UK," says Brandon, "but at the 11th hour we regrouped on it and said: 'does this make sense, or is the opportunity more in Los Angeles?'"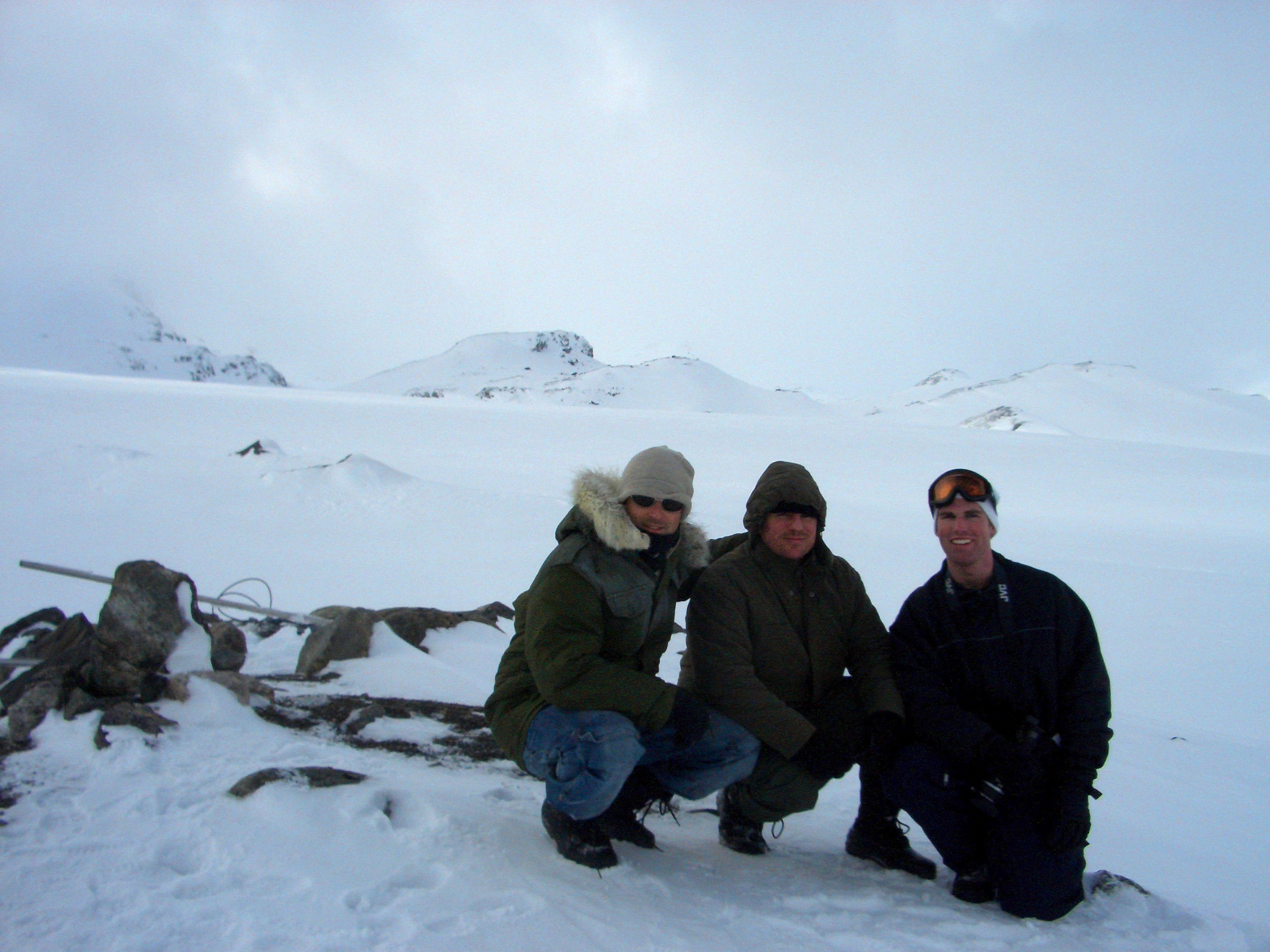 Stephen, Andy Goudling and Brandon on the set of 'Hoth' in Norway
In April 2007, after spending six weeks at Chenies to learn the ropes, the 23-year-old Alinger returned to his home in Maryland, packed all this worldly belongings into a U-Haul and drove over 2,000 miles to Los Angeles to set up as Propstore's Chief Operations Officer there. "Brandon found himself a small, one-bedroom apartment and we rented a facility in Canoga Park that was 996 square feet in total," says Lane. "That was the first Propstore LA."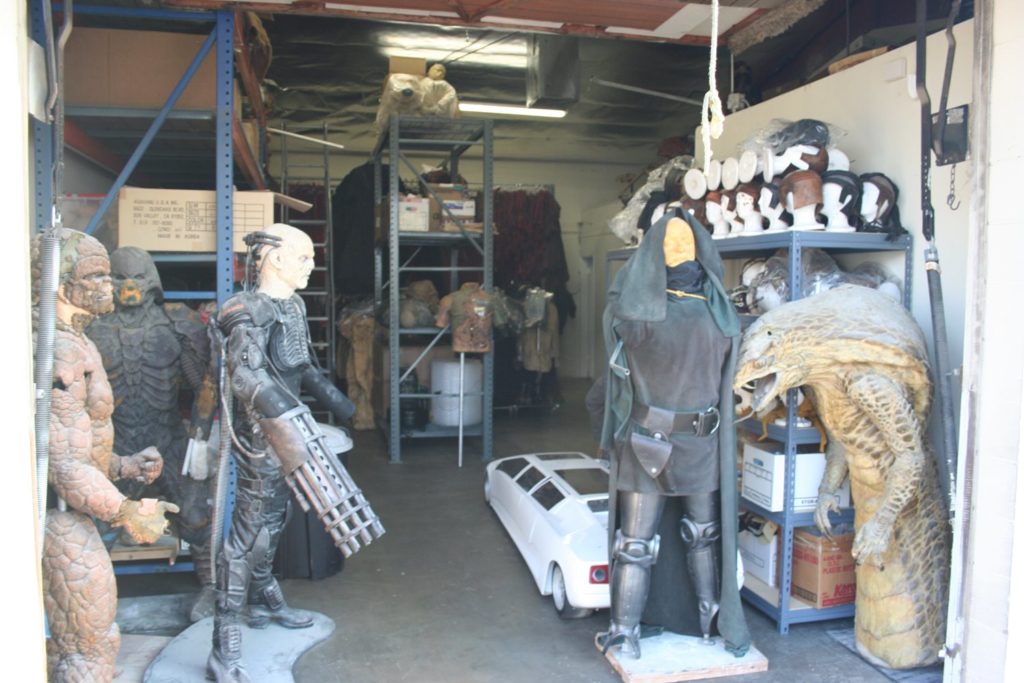 Canoga Park, 2007
Those early days in LA involved a steep learning curve for Alinger, who admits, "I didn't have a lot of business experience," yet he and Lane soon did a deal to buy out the back catalogue of creature-effects company Optic Nerve — "that was the first content that came in the door at Propstore LA" — and the operation soon expanded, growing from one employee and just under 1,000 square feet in 2007 to 30 employees operating out of a 20,000 square-foot facility in Valencia in 2018.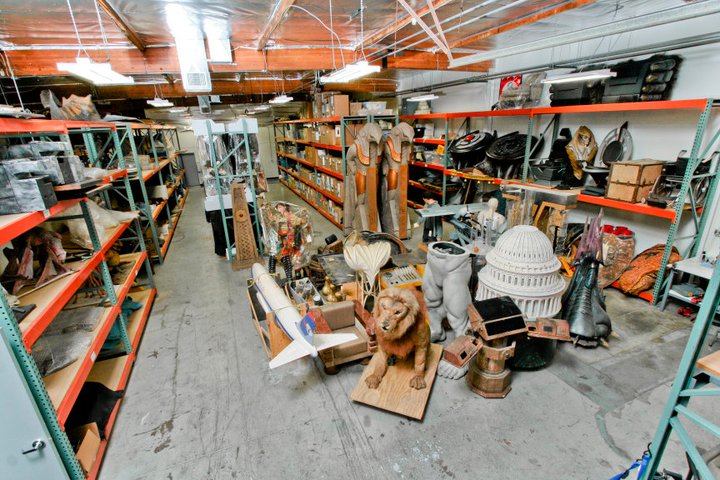 Propstore's Fullbright Ave Facility in Chatsworth, LA
Propstore's New US Facility in Valencia, LA
Meanwhile, the UK office grew in parallel, expanding its warehouse space in Chenies and adding to its team, hiring, among others, in-house photographer Sarah Sorkin in 2006, and former stage manager Siân Taylor as a researcher and copywriter in 2010 (she is now Project Manager). The company has experienced, as Taylor puts it, a "sheer explosion in terms of size" during the past decade.
Stephen admits that, having been so hands-on with Propstore, which he founded as a one-man operation just over a decade before the LA office opened, it was initially quite tough to leave so much of the business in somebody else's hands. But, he emphasises, "Brandon was a great hire for us because he was very aligned with my passion for collecting. A lot of the corporate philosophies we have today are borne out of my understanding of the nature of collectors, and I knew Brandon would align with those and treat collectors with the same respect. The only thing he didn't have was any commercial experience. So there was a lot of training involved. I'd take him to a lot of meetings with production companies and studios and he would sit there and just listen and absorb. Today, however, because all those relationships in LA are predominantly born out of his conversations and meetings, when I go out there and meet the studios and production companies with him, I'm the one who sits in the corner, quietly listening and observing!"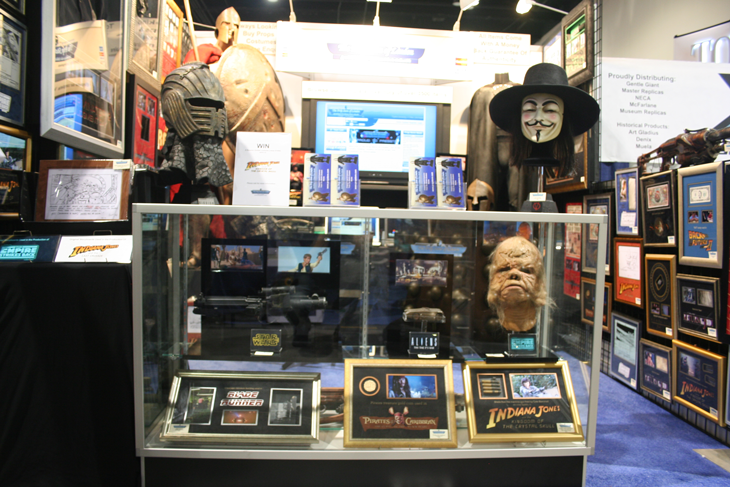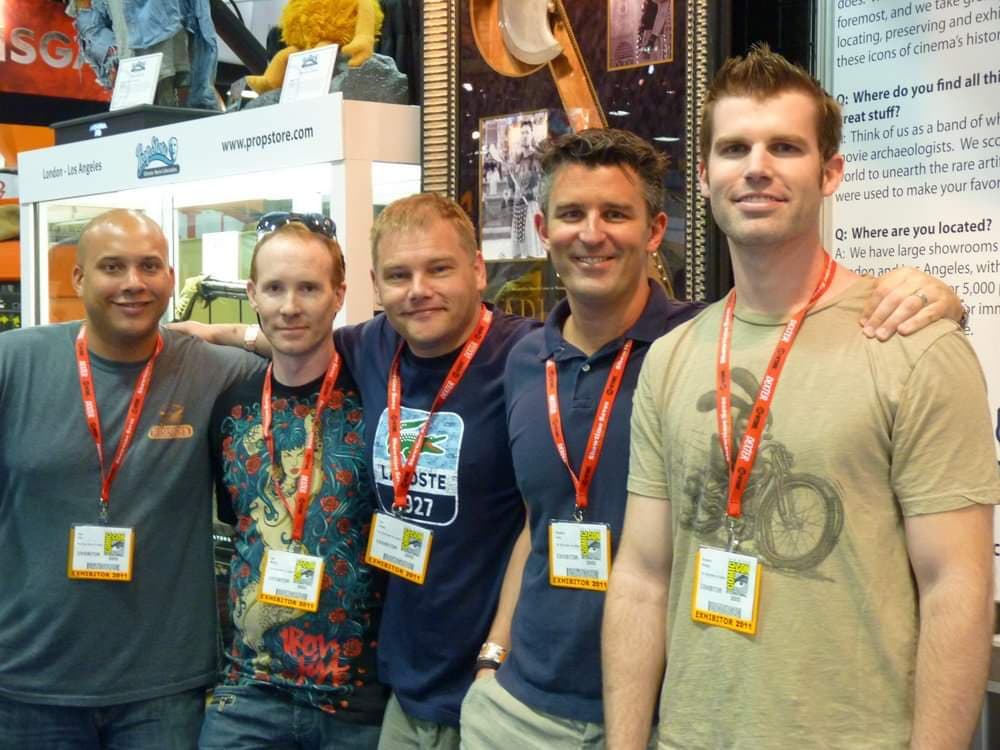 The Propstore team at San Diego Comic Cons over the years
Having an office in California also enabled Propstore to establish a presence at one of the year's biggest events for movie fans and studios alike: San Diego Comic-Con. "We got into our first Comic-Con in 2008," said Brandon. "We had a little 10-foot-by-10-foot stand, and we were able to generate a lot of leads out of it. We've grown our presence there year-on-year, and now have a 20-by-20 stand where we do a big auction preview, and sometimes do partnerships with studios where we show upcoming studio attractions we're doing. It's a real milestone event of our business each year."
There is no doubting the impact of the Los Angeles office on Propstore. "They are doing a fantastic job over there, obtaining some incredible items," says General Manager Tim Lawes. "Introducing our office in LA was huge," adds Sarah Sorkin. "We knew it would be a massive benefit being so close to the film industry's hub."
Yet the company's evolution didn't end there. Expanding into Los Angeles was a major leap forward, but by 2013, both Lane and Alinger were aware that if it were truly to reach the next level, Propstore would have to become much more than a store. It would need to become an auction house.
Coming Next in Part 3: The first Entertainment Memorabilia Live Auction and beyond…
Go Back To Part 1:  Propstore's momentous early days…
Don't forget to follow us on Twitter and Facebook. And remember, you can explore so much more at our archive and see the extensive range of film and TV items we have for sale and auction over at propstore.com!